half-day Activities
Showing all 3 results
Many world travelers mention Spain as a gastronomical experience second to none. A Madrid tapas tour is the perfect way to
travel in Spain
while seated in a tapas bar with your guide. You'll experience dishes from many of the country's autonomous regions in one evening. Alongside a love for food is a passion for football. Expect to hear fans occasionally erupting from deeper in the bar. You can fit historical sights, leisure, lunch, and a tapas tour into a 24-hour visit to the capital city of Spain. Consider staying in a minimalist room at
this trendy hote
l to be near the action. We list various options perfect for backpackers looking to join a group or a couple hoping for a more private tour.
More details +
Additional Information
A tapas tour in Madrid involves Spanish snack cuisine and is typically complemented with a drink at the end of the day. Experience one of Europe's most celebrated food cultures as a perfect way to socialize after sightseeing. You'll have a chance to visit more than one bar to experience the cosmopolitan capital alongside your guide. These tours are a great way to find your feet in this energetic city as a solo traveler. Whether you decide to join one of the group tours or book a private guided experience, you will be in good hands. And, If you feel confident, your guide can help you to translate your favorite order.
PROS:
Knowledgeable guides
Some tours include a complimentary drink and tapas
Learn how to order a dish in Spanish
CONS:
Some tapas will be shared between travelers
Some tours are not wheelchair accessible
Tours require a moderate physical fitness level
The mighty Zambezi River is truly a one-of-a-kind destination. Affectionately known as Southern Africa's "
River of Life,
" this awe-inspiring waterway captures the hearts of any traveler once they get a glimpse of it. Acting as a natural border between Zambia and Zimbabwe, it has supported life here for thousands of years. To make things better, it continues to sustain both the people living around the river and the vast array of animal life. As you
tour Africa
, there will no doubt be a few destinations that you'll want to tick off on your bucket list. We firmly believe that the Zambezi should be one of them. And what better way to do so than with a scenic Zambezi River Cruise?
More details +
This is a fantastic activity to enjoy as a solo traveler or with family and friends. You'll have the opportunity to admire the most picturesque views of the great Zambezi River, great atmosphere, and wonderful African hospitality.
PROS:
Opportunity to discover this great area
Short distance from Victoria Falls
Most cruises come with meals or snacks and drinks
Most cruises include hotel pickup and dropoff
Most vessels are spacious and can accommodate wheelchair users
CONS:
Not very clear differentiation between the cruises
If you stay outside the Victoria Falls Town and Livingstone areas, hotel pickup and drop will not be included.
No concessions for special dietary requirements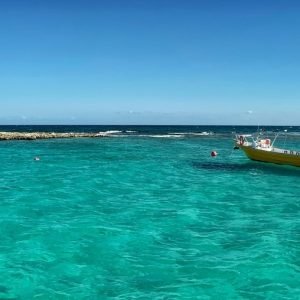 Playa Del Carmen boat tours are a beautiful way to soak up the sun and have some fun on the beautiful turquoise Caribbean Sea. Take a boat ride and have the chance to snorkel, visit uninhabited islands, and have a chance at finding a whale shark on your visit. It's a great place to visit to take some time off and experience what makes Playa del Carmen such a great holiday destination.
Know before you book
Extra food and drinks can cost extra
Crowded during peak season
Transportation is not always guaranteed
Docking tax not included
More details +
Playa Del Carmen boat tours are a beautiful way to soak up the sun and have some fun on the beautiful turquoise Caribbean Sea.
PROS:
Food and drinks are included
Roundtrip transportation provided
Snorkeling gear provided
Bilingual guides
CONS:
Docking fees not covered
Bad or unforeseen weather can cancel your trip
Not wheelchair accessible