Canada is the world's second-largest country and because of this, it's filled with a variety of exciting and diverse opportunities. As a first-world country, it's well organized and has a transport system to rival the world's best. This makes it easy to get around and allows your tours of Canada to go smoothly.
Whether it's a snowy winter wonderland holiday you're after, or summer sun and explorations, this incredible country has it all!
Destinations in Canada
Canada is situated in the northerly portion of North America and hosts a great variety of weather patterns and temperatures. With arctic weather in the north and hot summers in the south, a trip to Canada can be whatever you want. It's the perfect destination to tour with your family.
The country is populated by indigenous people as wells as descendants of French and British colonies. With English and French being the predominant languages, it's easy for many of those who tour Canada to get directions and find their way around.
There are a few destinations that you simply must visit during your Canada trip. Such as the Jasper National Park with its milky blue waters and forested landscape. You can spend a few days hiking in this beautiful national park, or visit for a day.
Banff is a small town nestled into the Canadian Rockies that makes the perfect destination for adventure seekers, nature lovers and even those looking for a little luxury.
Another must-visit is Niagara Falls – an iconic Canadian attraction that is absolutely breath-taking. Seeing this cascading water is a real sight to behold that presents photographic opportunities like none other.
If you're looking for the ultimate variety, take a trip to Vancouver. Here you can spend the morning skiing in the mountains, and spend the afternoons swimming at the gorgeous beaches. Indulge yourself at the many outdoor markets or test your limits by crossing the Capilano Suspension Bridge.
No matter what you decide to do on your tour of Canada, you're sure to have an incredible vacation.
Popular Tours in Canada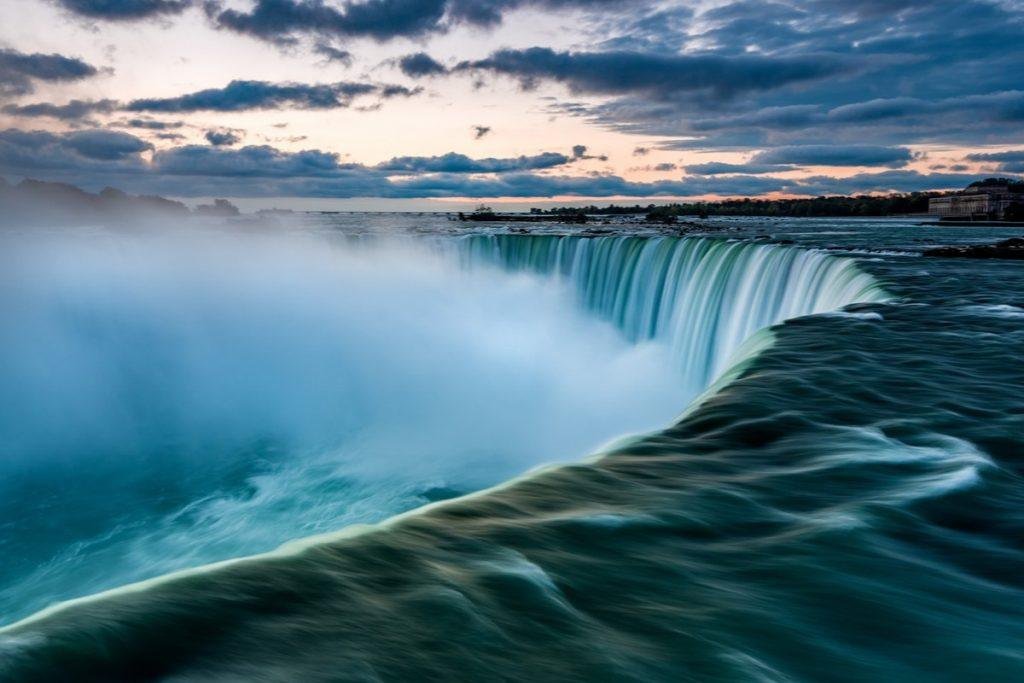 Exploring a country by yourself is all good and well, but you'll more than likely miss some of the best attractions. You also might miss out on insider tips that could make your whole trip.
Not having to worry about the logistics of navigating the country during your trips to Canada takes a lot of stress off your shoulders, and allows you to truly relax during your vacation.
There are so many tour options in Canada that you'll be spoiled for choice. Whether you're looking for a tour to the iconic Niagara Falls, or Canada tour packages that include the big cities, like Vancouver.
There's plenty of ways to experience the different features of the Canadian landscape. For instance, you can walk to Niagara Falls or you could cruise or zipline to the same destination. These make for the perfect outdoor adventures.
Taking a hop-off and hop-on bus through the city of Montreal allows you to see all of its main attractions, and explore your favorites a little further.
Taking a whale watching tour from Vancouver is also a great way to immerse yourself in nature, and is an excellent way to learn about the animals that call this coastline their home. If you want to travel a little off the beaten track, be sure to take a tour to Montmorency Falls from Quebec.
If you're looking for a casual stroll and some beautiful sights, then a tour of the Butchart Gardens is sure to be high on your list during your stay in Canada. One thing is for sure, no matter where you decide to spend your vacation in Canada, it's hard to go wrong in this beautiful country!
FAQs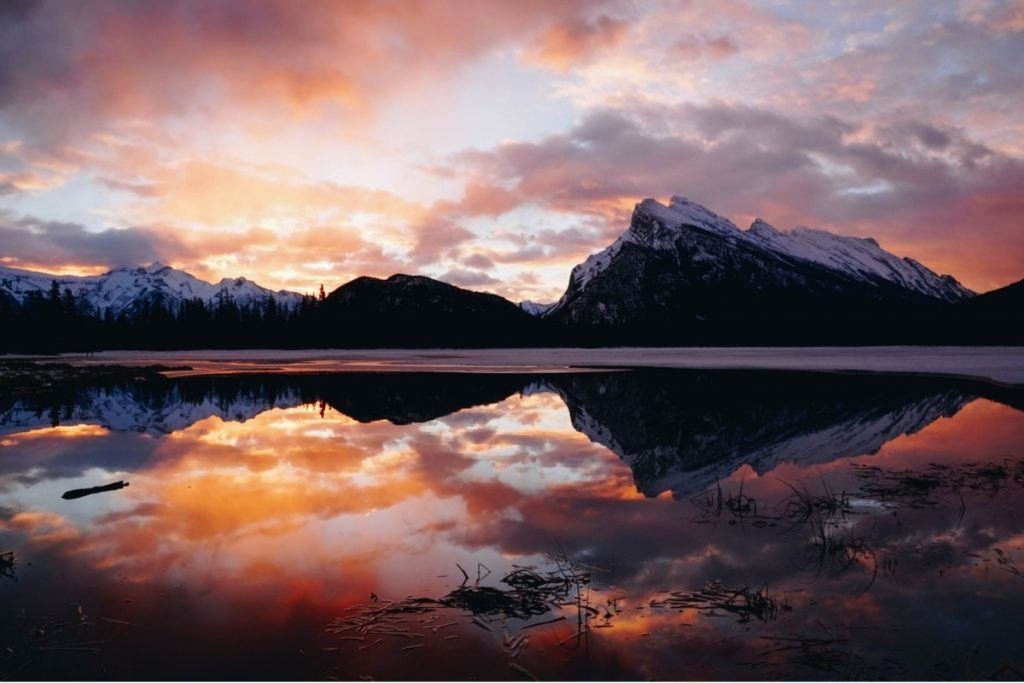 Now that we've got you intrigued about the many wonderful Canadian tours and things there are to do, we're going to answer a few frequently asked questions to help put your mind at ease.
How Much Does a Trip to Canada Cost?
While this answer will differ from traveler to traveler, depending on the level of luxury you'd like to enjoy, we'd like to give you a very rough estimate of how much you should expect to budget.
A budget traveler can expect to pay roughly USD $100 per day for accommodation, food, and minimal activities. A midrange traveler can expect to pay between USD $100 and USD $250 per day, and a high-end traveler can expect to pay upwards of USD $250 per day.
Where Can I Go in Canada?
Toronto is the largest city in Canada, it also has skyscrapers and shopping centers that are sure to pique your interest. It is thought of by the locals as a cleaner New York. It's also surrounded by nature reserves and national parks, so you'll never be too far from nature.
Montreal, Vancouver, the Canadian Rockies, Whistler, and Quebec are all worth the visit and provide a diverse range of outdoor and indoor activities.
What Activities Can We Do in Canada?
While visiting Niagara Falls is easily number one on this list, a close second is hitting the slopes and going on a snowboarding or skiing adventure. Take a hiking trail through one of the stunning natural parks for incredible photo opportunities, or walk across one of the largest suspended bridges in the world.
The adventures are out there, it's all up to you which adventure you'll choose.
Showing all 3 results
Niagara Falls is one of the most incredible waterfalls to go chasing. Even if you are coming from as far as Boston, there is a way to include this amazing waterfall experience in your itinerary. This day tour provides an escape from the city to experience the magnificent views over rural New England before touching down in Canada. Once you arrive, you will spend the day exploring and dining. Feel the phenomenal spray off the Niagara Falls from the deck of the Maid of the Mist cruise. Enjoy the views as you witness the powerful river pull and swirl below. Delve into a delicious 2-course meal before exploring the towns museums, boutiques, and historical landmarks on your own time before flying back to Boston.
More details +
Editor review:
The Falls is something so awe-inspiring to see, it would be a shame to miss out on this experience if you are anywhere in the area. Make the most of escaping the hustle and bustle of Boston city by jumping into this adventurous trip from Boston to Niagara Falls. Enjoy the scenic journey and feel the mist from the Falls on an exciting cruise on the moving waters. This tour has a one or two day option to choose from which either includes a return flight or return bus trip with accommodation.
PROS:
A day jam-packed with adventure and sightseeing
Cruise included in costs
Time to explore at your own pace
CONS:
Can be costly
Required a passport
With around 3 160 tons of water rushing over them every second, the Niagara Falls are one of Earth's greatest natural spectacles. The raw power and beauty of these three enormous waterfalls have made them arguably the best-known waterfalls in the world, and they are truly a sight to behold.
With these day trip to Niagara Falls from New York tours, all transport from your hotel in New York City to the waterfalls and back is taken care of. You'll be shown around the falls and enjoy the 'Maid of the mist' voyage, or a thrilling 'journey behind the falls'.
More details +
This is a great opportunity to see these famously beautiful falls when staying in New York! It's a long day, but well worth the trip.
PROS:
An easy and time-efficient way to see the incredible Niagara Falls from New York
Get right up close to the waterfalls
The guided tour offers interesting information and stunning vantage points
CONS:
The travel time for the bus option can be a bit long
The traveling can be excessive if you struggle with long journeys
It can be a long day, some people may get tired