Showing all 6 results
Ukraine is the second largest country in Europe and has a rich cultural history. It's famous for its architecture, particularly in the capital city of Kyiv. The beautiful Carpathian Mountains are home to many ski resorts, while beaches line the Black Sea and Sea of Azov coastline.
For those seeking urban adventure, Kyiv offers plenty of attractions from museums to churches as well as shopping and nightlife. There are lots of exciting activities to choose from including river cruises on the Dnieper River or taking part in an underground tour below the city streets. In the summer months, visitors can enjoy relaxing at one of the city parks or explore its growing café culture.
Outdoor enthusiasts will be spoilt with the variety of activities available. Tourists can hike and camp in the Carpathian Mountains, explore wildlife-filled forests, or go skiing at one of the many ski resorts. Beach lovers will find plenty of golden sand and crystal waters on the Black Sea coastline, while those looking for a cultural experience can visit historic cities such as Lviv and Odesa.
Ukraine is also known for its traditional cuisine, which combines influences from Russian, Polish, Hungarian, and Romanian cultures. Popular dishes include varenyky (dumplings), borscht (soup), and pierogi (dough). Foodies will be delighted to discover Ukraine's burgeoning craft beer scene – perfect for washing down hearty local dishes.
Ukraine Tour Destinations
When it comes to exploring Ukraine, there's something to suit every taste. No matter what kind of adventure you're looking for, here are some of the must-see destinations:
Kyiv – Explore the beautiful capital city and its wide range of attractions. Whether you take a river cruise down the Dnieper River or visit one of Kyiv's many museums, this vibrant metropolis will captivate your senses.
Carpathian Mountains – Escape into the breathtaking scenery of these majestic mountains for skiing in winter and hiking in summer. Explore lush forests and meadows filled with wildlife, or head up to one of the many scenic ski resorts.
Lviv – This charming old city oozes character and has a great selection of bars, restaurants, and cultural attractions. Take a stroll through the cobbled streets or sample some traditional Lviv cuisine in one of the local eateries.
Odessa – Discover why this beautiful city is known as "the pearl of the Black Sea" with its stunning beaches, stylish architecture, and vibrant atmosphere. From exploring the Potemkin Steps to visiting its many museums, Odessa offers something for everyone.
Ukraine is an exciting destination that offers plenty of activities and attractions to suit all kinds of travelers. Whether you're seeking an urban adventure in Kyiv or looking for outdoor activities in the Carpathian Mountains, Ukraine has something to suit everyone.
Popular Ukraine Tours
Ukraine is known for its rich culture, stunning scenery, and fascinating attractions. From city breaks to outdoor adventures, there are plenty of exciting tour packages available that will give you an unforgettable experience in this beautiful country. Here are some of the most popular Ukraine tours:
Skiing & Snowboarding – For those looking to hit the slopes, there's no better place than the Carpathian Mountains. Ski or snowboard your way through some of Europe's most breathtaking mountain ranges.
Cultural Tours – If culture is more your thing, then explore Ukraine's vibrant cities such as Kyiv and Lviv on a guided cultural tour. Visit historical sites, admire architectural wonders, and sample traditional cuisine along the way.
Nature & Wildlife – Discover some of Ukraine's hidden gems with a nature and wildlife tour. Explore lush forests, meadows, and rivers while spotting endangered species of birds, mammals, and even bears.
River Cruises – Relax aboard a river cruise down the Dnieper River or explore underground caves in one of the many subterranean tours available. For those looking for something a little different, why not try night kayaking on the Black Sea?
Whether you're looking for an active adventure or a cultural experience, there are plenty of tour packages to choose from in Ukraine. With so much to see and do, it's no wonder that this country is becoming increasingly popular as a destination.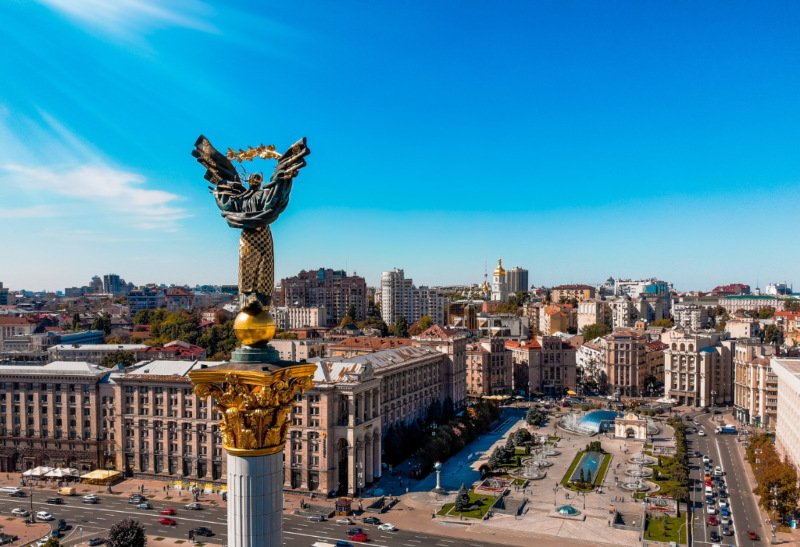 FAQs About Ukraine Holiday Tours
These are all the answers you need to some of the most popular questions about touring Ukraine.
What Season is the Best to Visit Ukraine?
The best time to visit Ukraine is during the summer months when the weather is at its best. This happens to be from May to June. If you would like to visit Ukraine when it is less crowded but the temperatures are still comfortable, then September is a great option.
Is Ukraine a Cheap Country to Visit?
Ukraine is a very affordable country to visit, especially when compared with other countries in Europe. Unless you are engaging in an excessive number of tours, you will likely have a rather cheap holiday.
What Month is Coldest in Ukraine?
Between December and March, you can experience extremely cold temperatures in Ukraine. You can expect temperatures of around low as –20 °C and climb as high as +13 °C.