Ireland is a wonderful country to visit and has something for everyone! The Emerald Isle is steeped in history and folklore, has a ruggedly beautiful landscape, and its people are some of the most warm-hearted and welcoming in Europe. Be entertained by traditional song and dance, jovial humor and enjoy some of the best hospitality in this mystical land.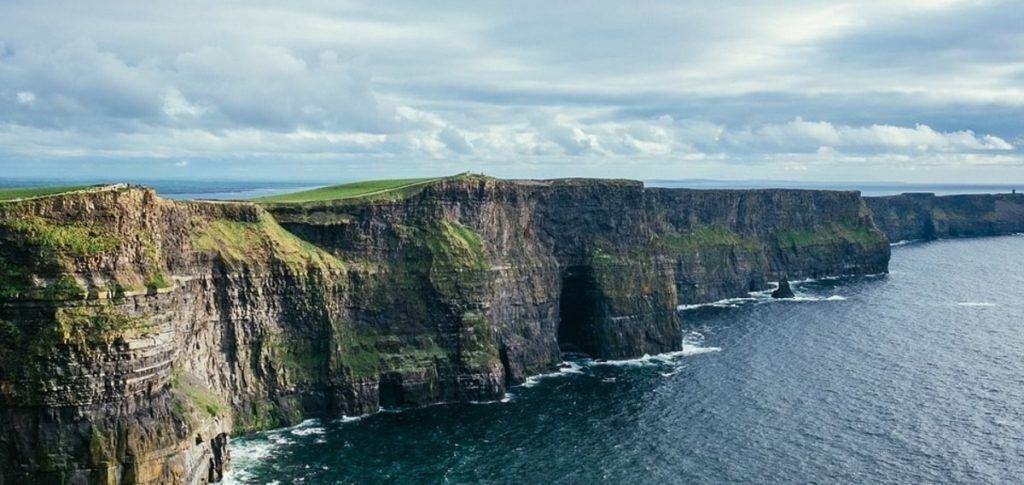 Destinations in Ireland
Ireland may be a small country, but it has a big heart. Each region has something fantastic to offer, so whether you are planning a singles trip to Ireland or taking the whole family there are more than enough destinations to suit your needs.
Ireland experiences weather conditions similar to the United Kingdom and other parts of Europe. The summers are cool and winters are mild and windy. While Ireland receives its fair share of rain, the west coast of Ireland receives almost double the precipitation of Eastern counties.
As the capital, Dublin will give you a comprehensive taste of Ireland and its people. Walk down Grafton Street and listen to buskers singing and playing music, chill out at St Stevens Green or enjoy a few beers in the Temple Bar area.
In the West, you'll find country towns dotted along the Wild Atlantic Way, a scenic coastal drive spanning half of the country's coastline. County Galway is known for its beautiful landscapes of Connemara National Park and prehistoric megalithic tombs.
In the South is the famous Ring of Kerry, and the rugged and barren Beara Peninsula in County Kerry. The mystical Blarney Stone at Blarney Castle is close to Cork, the second-largest city in Ireland.
Popular Tours in Ireland
Ireland is full of exciting adventures from history tours in the cities to all-day trips exploring the countryside's majestic beauty and small-town hospitality. Taking guided tours of Ireland is an easy way to see the main attractions without having to hire a car, or struggle with public transport.
Ireland's capital city has many fun tours on offer, making it the perfect base for first-time visitors. With a long-standing tradition of beer-making, a Guinness Storehouse tour is a must for anyone that enjoys the famous stout.
A great way to get your bearings in the city is by taking a walking tour in Dublin. This will provide solid insight into the history of the country and the culture of the people. There are lots of other things to do in Dublin but getting out into the countryside is also highly recommended. To see more of the country, some of the best Ireland bus tours depart from the city.
A visit to the Cliffs of Moher is an unforgettable experience, when combined with a tour through the Burren region, ranks as one of the best Ireland tours. Northern Ireland is well worth a visit too. Even though it is separate from the Republic of Ireland, and part of the United Kingdom, there is no border.
The Emerald Isle is a fantastic country to visit, and there is no shortage of Ireland vacation packages on offer. The country's popularity is growing, and with so many different experiences on offer, its appeal shows no sign of diminishing anytime soon!
FAQs
A trip to Ireland can be a magical experience. You're ready to commit but still want to find out some more information before booking your ticket? We've taken the time to answer some of those frequently asked questions for you.
What is the best time to visit Ireland?
Ireland is a popular destination all year round, and the different seasons will suit different people. While the Summer months are pleasant, this is when seaside towns are at their busiest.
Spring (March-May) and Fall (September-November) are usually less crowded, more affordable and still offer mild weather conditions.
How Much is an Average Trip to Ireland?
The cost of accommodation will vary depending on your preferred level of comfort, location, and time of year. Budget travelers can expect to pay as little as USD $12 for a hostel bed in Dublin on a weeknight, and USD $32 on the weekend.
What Can You See in Ireland in 7 Days?
Spending 7 days in Ireland will give you enough time to see most of the country's main highlights and attractions. Taking a few day tours or hire a car and drive around yourself.
An easy 7-day itinerary should include visiting Dublin, Connemara National Park, the Cliffs of Moher, Ring of Kerry, Blarney Castle, Kilkenny, and the Wicklow Mountains.
Showing 1–12 of 14 results