Costa Rica has a prime location in Central America surrounded by some of the most awe-inspiring natural phenomena around. Both adventure seekers and those looking for a relaxing time away from the hustle and bustle will be catered for in this incredible country.
You'll get to understand why this country has been given the title of  "one of the happiest countries in the world" when you begin to immerse yourself in a number of Costa Rica tours.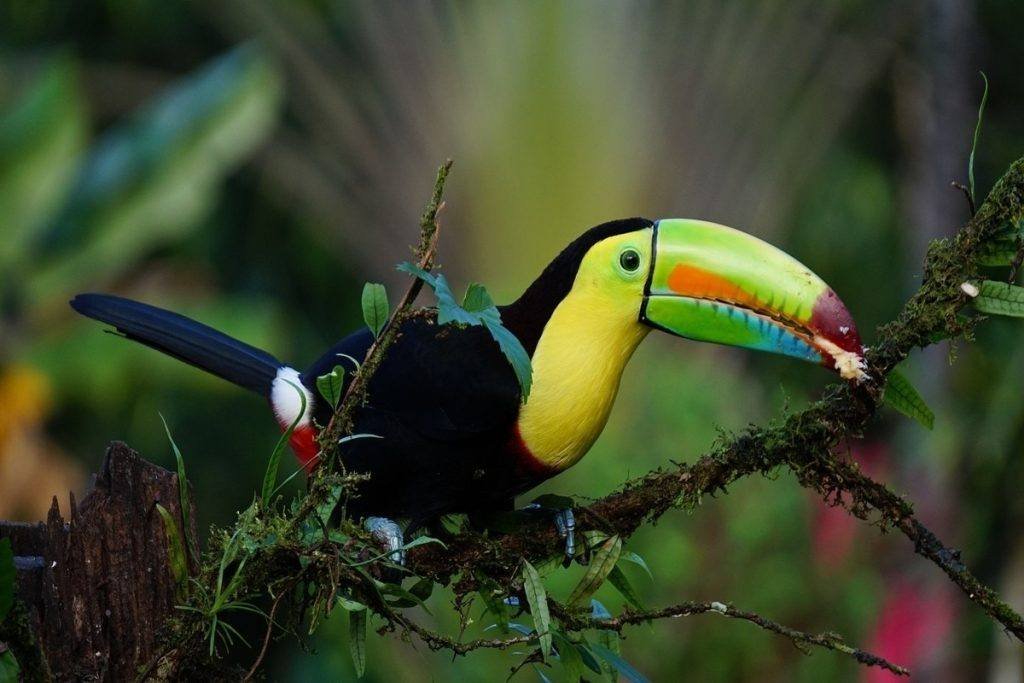 Destinations in Costa Rica
If you'd like to learn about the history of Costa Rica, start off your trip in the capital city of San Jose. Here, you'll get to learn about the distinct history of this location through its multiple interactive museums and galleries.
For those who would like to learn about Costa Rica through its natural landscapes, how about making your way to some of its most popular hotspots. With 5 active volcanoes, you can choose to kick-off your trip by hiking one of its most popular volcanoes called the Arnel.
Enjoy lush greenery in the rainforest where you can enjoy the cascading waters at some of the country's most majestic waterfalls. The adventure seekers can also try out a new mode of transport moving from tree to tree, zip-lining through the forest.
Let's face it, not everyone feels like breaking a sweat. If you aren't looking for anything too intensive while you're here, you can opt to relax at one of the several hot springs spread throughout the country.
Another relaxed activity you can enjoy exploring is the booming coffee culture in the region. There are a number of coffee plantations that offer delicious tastings of some of the freshest coffee beans around.
Outside of the coffee culture, get your taste buds ready for some of the most sensational foodie experiences, yet! Your tours in Costa Rica may just leave you wanting more.
Mexico, which is also part of the America's is also synonymous with some of the most beautiful wonders in the world. Once you're done touring Costa Rica, you may want to consider making your way to a few other incredible countries.
Popular Tours in Costa Rica
The best way to get to know this naturally rich destination is through some of its guided tours. It's an amazing country to explore by yourself, but it's even better when you get to know it from the perspective of a local, on a range of insightful Costa Rican tours!
Make sure to book your tours in good time to avoid any disappointments. These tours will provide you with a different perspective to this beautiful country that you wouldn't have easily come across by yourself.
Tours to Costa Rica are fun, just make sure to personalize them to your interests. You can even throw in a wildcard activity that might just get you out of your comfort zone.
Some of the most popular tours are in the capital city of San Jose. However, there are plenty of inexpensive Costa Rica tour packages that leave the city to visit some of its nearby attractions. These include a day trip to one of its popular volcanoes nearby.
The Poás volcano with its distinct creamy turquoise waters is a popular sight in the country. You can hike and tour this wonder of the world and then go on to enjoy some of the most captivating natural phenomena's that surround it. These include the La Paz waterfall nearby, framed by some of the most beautiful flora.
You can end your time in Costa Rica with a tour of the Doka Estate. It's one of the best coffee plantations to learn about the coffee culture in this country.
Tours in Costa Rica cater to different people with different personalities. You just need to make your choice!
FAQs
Is it Safe to Travel in Costa Rica?
It's still relatively safe to travel in Costa Rica, however, there are certain things you need to be mindful of. There are incidents of theft that occur so its best to always keep your valuables safe, especially in crowded places.
What do Costa Rican's speak?
The most used language in this country is Spanish, however, this type of Spanish has a Costa Rican flair. Although Spanish is one of the most used languages, you'll still be able to communicate with some locals in English.
How do you Say Hello in Costa Rican Spanish?
"Hola", is the most basic greeting you can use while you're here.
Showing all 2 results
Make the most of your visit to Costa Rica with this full-day guided tour from San Jose. You will see some of the most spectacular sights in an exhilarating Costa Rica excursion. This will take you to the Poas Volcano, a tour of the coffee plantation at Doka Estate and an exploration of the trails and breathtaking sights of the La Paz waterfall. Check out butterfly observatories along the way, and enjoy a delicious breakfast and lunch. This is a must excursion from San Jose! Read on for more information:
More details +
PROS:
Experience a full day of activity of Costa Rica's best in one go, see major tourist attractions and the most famous waterfall in Costa Rica
A knowledgeable English speaking tour guide informs you along the way
All entrance fees are paid
Meals are included
CONS:
A moderate level of fitness is required to reach the waterfall and ascend the volcano
It is a long day and you will leave your hotel early in the morning and return in the evening
The weather may make seeing the sights difficult