Peru is a diverse and beautiful South American country. It's known for housing part of the Amazon rainforest, and the ancient Inca city of Machu Pichu, high up in the Andes mountains.
Peru travel is an absolute treat, with so many cultural and historical destinations scattered across the country. Whether you're looking to road trip along the magnificent coastline, hike the unique Rainbow mountain, or visit an ancient city, the country has something for you.
Destinations in Peru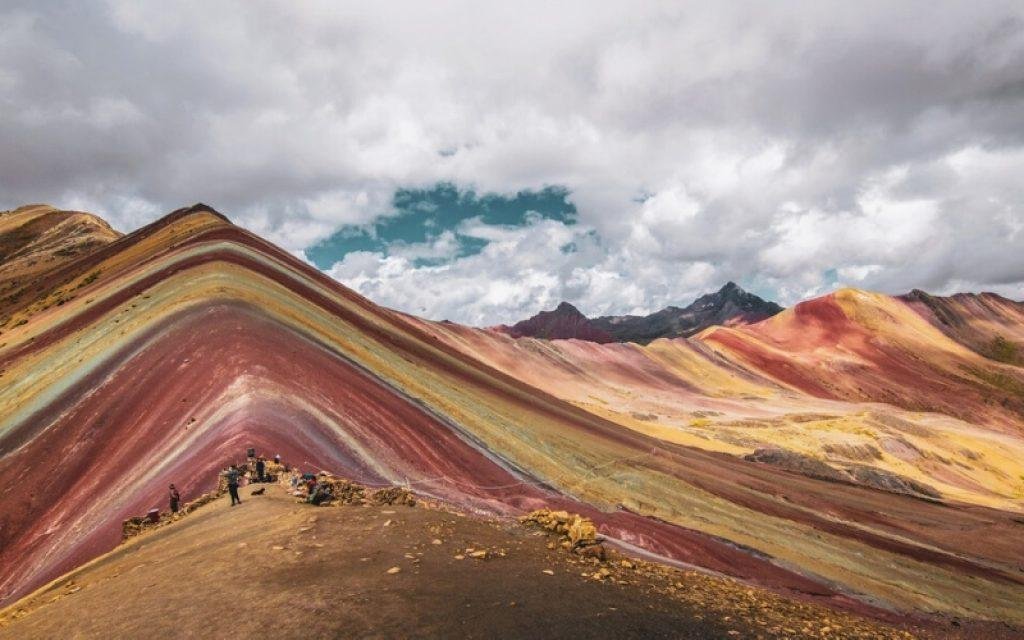 Up to 60% of Peru enjoys an equatorial climate that remains warm, humid and wet throughout the year. This climate allows the Amazon rainforest to thrive in Peru's lowlands. The coastal regions of Peru are cooled by the air from the sea and receive less rainfall because of their protection by the mountains.
Peruvians enjoy a range of diverse cultures that are a blend of native and Hispanic traditions. Their two main cultures are the Quechua and the Aymara. Both have managed to continue to develop and preserve their cultures despite mass globalization.
If you plan to tour Peru, you'll need to know some of the top destinations to visit in this beautiful country.
Of course, Machu Pichu has to be first on your list of Peru guided tours. This ancient Inca city sits high in the Andes mountains. Although it's challenging to get to, it's well worth the hike.
Another full day Peru tour to invest in during your trip is one to the Rainbow Mountains. They're accessible from the beautiful city of Cusco which contains a multitude of colonial buildings and historical sites worth a visit in their own right.
The capital city of Lima with its coastal views, Lake Titicaca surrounded by Inca ruins and a collection of fascinating islands, as well as Aguas Calientes, known for its thermal baths are other must-do tours in Peru.
Popular Tours in Peru
While exploring Peru attractions by yourself can be fun and is a great idea when perusing the cities, many of the country's main attractions are a little out of the way. These require a guide to show you around. For this reason, the best Peru tours are always guided ones.
During your Peru trips, Machu Pichu tours are simply mandatory. This will give you a chance to hike the Inca trail, take in magnificent, panoramic views of the luscious surrounding landscapes, and explore the ancient Inca ruins to top it all off. A trip to Machu Pichu is an exhilarating way to start your tour to Peru.
Iquitos is another must-visit on your tours to Peru. It's known by many tourists to be the gateway to the Amazon rainforest. The town has a thriving culture and plenty of interesting attractions. Dotted with colonial buildings from the days of the rubber boom, this city is as vibrant as it is colorful.
Huacachina village is a unique oasis surrounded by desert landscape and high dunes. It's known for its incredible lagoon that allows the village to not only survive but thrive.
The Mancora District is a resort that offers something slightly different to the rest of Peru. It's a surfing destination filled with quaint cafes and a thriving nightlife. If you're looking to party up a storm during your time in Peru, this is the place to do it.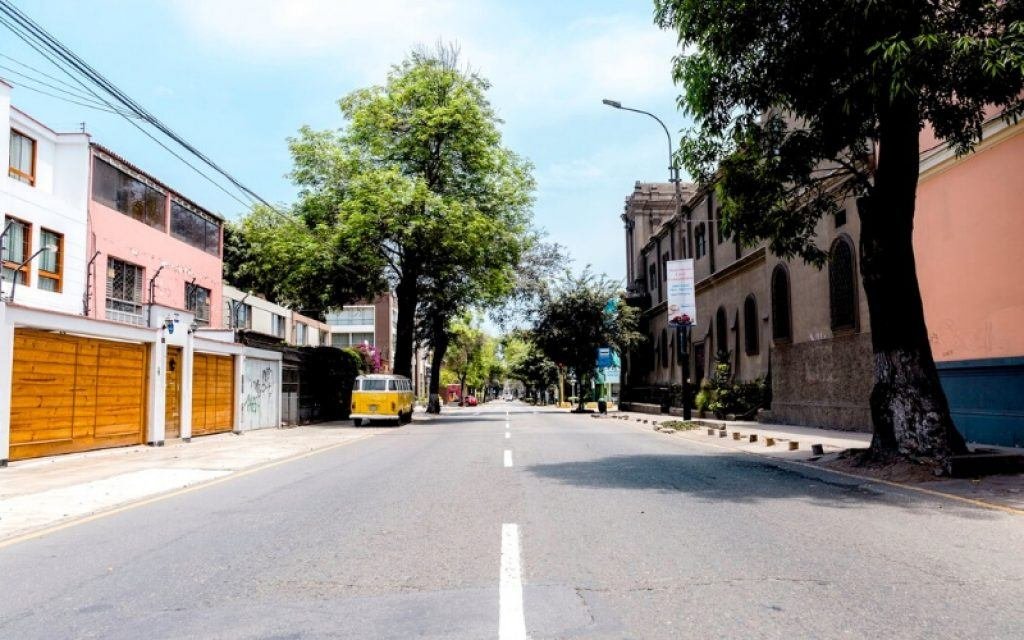 FAQs
Now that you know what you'll be up to on a holiday in Peru, we're going to answer a few frequently asked questions to put your mind at ease.
What is the Best Machu Pichu Tour?
While there are a variety of breathtaking Machu Pichu tours, the most popular tours to Machu Pichu are by train. If you're an adventurous spirit, then hiking the Inca trail will take a few days but add a few incredible experiences to your trip.
Is Peru Safe?
Peru is mostly safe, but tourist hotspots and public transport are where petty theft and pickpocketing occur frequently. There are cases of violent crime taking place in the streets, but this is quite uncommon and can be avoided by staying away from hazardous areas.
Can You Drink the Water in Peru?
Tap water in Peru isn't safe to drink. The best way to purify the water is by boiling it for one minute or using water purification tablets. But you'll be able to easily find bottled water in almost every city and town.
Showing all 3 results
Book your Huayna Picchu and Machu Picchu tickets early to secure your spot on the breath-taking and exhilarating trail. Absorb the scenery and embrace the Inca history on this trip. Magical and strange, the world has been fascinated by this Incan citadel for centuries. If you're planning a trip to Peru, it is simply unmissable.
More details +
Huayna Picchu and Machu Picchu Tickets
This tour is a great way to experience the UNESCO World Heritage Listed Machu Picchu ruins. Depending whether you pick the Machu Picchu and Huayna Picchu tickets, it allows you pre-booked entrance to the Huayna Picchu hike to marvel at the incredible views of the Citadel and surrounding green hills.
PROS:
Confirm your spot as one of only 400 people permitted to hike Huayna Picchu per day
Admire breath-taking scenery from Machu Picchu
Discover the fascinating history of the Incas
CONS:
The experience is limited to those not afraid of heights and with moderate fitness
A guide is not included in the cost
With many names, Rainbow Mountain is one of the world's best geological wonders. And a Rainbow Mountain Tour is the best way to experience this phenomenon. Take a walk across the Andes with a professional tour guide, a horse, and an itinerary. Bring your camera and snap shots of the mountain's gorgeous marble array of colors. And bring your petting hands for the adorable llamas and alpacas along the way. 
More details +
Rainbow Mountain Tour
A once-in-a-lifetime opportunity to see the natural phenomenon that is Rainbow Mountain. With its gorgeous colors, beautiful fauna, and the locals who live on the mountain, you will learn a lot about Peruvian culture. It is something that you do not want to miss out on.
PROS:
Many different tour options
You can ride a horse up the mountain
Meals are usually included
CONS:
Entrance tickets and any extras are usually not included
Not wheelchair accessible or fit for anyone with mobility impairments, heart conditions, or vertigo
The weather can have a massive impact on the experience
Have you always wanted to visit the ancient Inca ruins and sites? Maybe you want to experience first-hand how the Inca people lived? Then Peru's Sacred Valley is the area you need to visit. Aside from Machu Picchu, it is one of Peru's most famous areas and historical sites.
Peru
is a beautiful country with a lot to offer and is best known for being home to a part of the Amazon rainforest. The country is also famous for the ancient city of Machu Picchu in the Andes and the Inca military and political center of Cusco. With a rich history and a diverse culture, Peru is a country that should be on your bucket list and the Sacred Valley is the best place to visit.
More details +
A Sacred Valley tour is a fantastic option if you want to explore more of Peru's diverse and beautiful landscape. We loved the knowledgeable guides and learning more about Incan traditions.
PROS:
Learning about Peruvian and Incan culture
Bilingual guides
Hotel pick-up and drop-off
CONS:
Excludes admission tickets to some sites
Requires a lot of walking
Not wheelchair accessible