Indonesia is an equatorial Southeast Asian country made up of a whopping 17 508 islands! Indonesia is known for its volcanoes, perfect scuba diving conditions, rich culture, and ornate temples.
As you hop around these islands you will also find that the Indonesian locals are some of the friendliest people in the world. Ever thought of touring Indonesia? You couldn't ask for more when it comes to discovering a new tropical country.
Destinations To Tour In Indonesia
The most famous of Indonesia's islands must be the heart-shaped island of Bali. Just as James Bond put Khao Phing Kan on the map, so Eat, Pray, Love put Bali on the world's radar. Bali is renowned as a serene island with iconic rice paddies, thickly forested volcanoes, vibey beach bars, and, of course, the wisdom and spiritual journey of Ketut.
Bali's surrounding islands have become equally iconic since the age of social media. Nusa Penida and Nusa Lembongan have become famous Instagramable spots and rightfully so. Their crystal clear warm waters and white sand beaches are breathtaking.
Lombok and the Gili Islands, which are very close to Bali, have personalities of their own but don't lack in natural beauty. For example, Gili Trawangan has no cars and can only be explored by walking, bicycles, or on horseback. All these surrounding islands can be easily reached by fast boats and are worth investigating.
Komodo island is known for its almighty dragons and pink sand beaches. Komodo island is a UNESCO World Heritage Site due to its giant lizards, who inhabit the island, not being found anywhere else in the world.
Raja Ampat is a group of islands known as one of the diving meccas of the world. Its rich marine life living on the dense coral reefs is an underwater paradise.
While Indonesia is split between wet and dry seasons, it averages 28 degrees Celcius all year round. The dreamy temperatures paired with Indonesia's natural beauty make these islands some of the best in the world!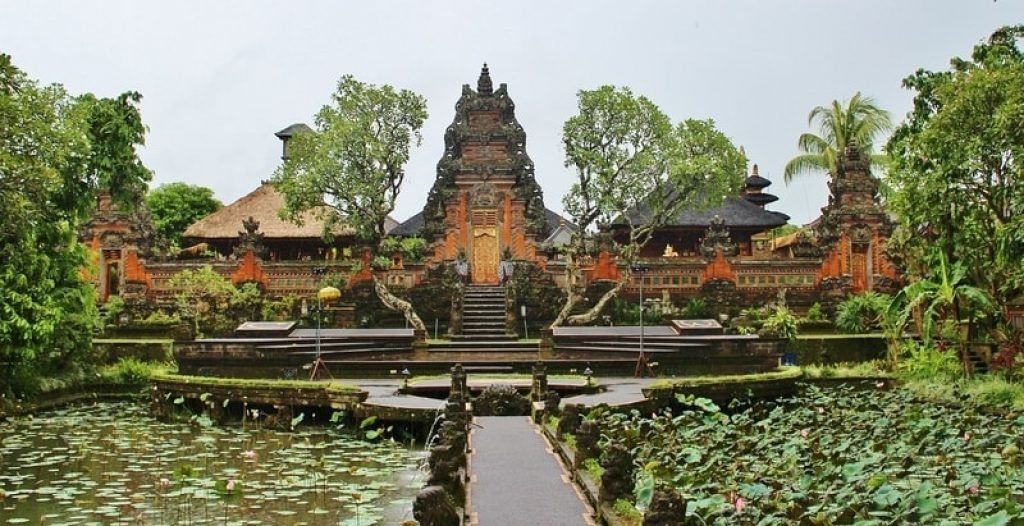 Popular Indonesian Tours
Bahasa Indonesia is the official language of Indonesia. However, Indonesia has over 300 different local dialects. English is fairly common among locals but as you venture off of the tourist track English becomes less spoken.
Tours in Indonesia allow you to learn about the country in English and give great insight into the dynamic history and culture.
Indonesian tour packages allow you to experience the best islands in Indonesia. With so many islands to choose from it can be overwhelming to try and narrow the list down without missing the must-sees.
Food is an amazing way to discover a country. The Balinese cooking class allows participants to prepare and cook local dishes while learning about the culture and agriculture of Bali. Travelers are able to shop the markets for their ingredients and learn about the balanced flavors which are so important to the Balinese.
Exploring the ocean should definitely be on top of your Indonesia tour list. The rich sea life found around Nusa Penida includes turtles and majestic manta rays. A full-day snorkeling tour is the best way for solo travelers and families to experience the coral reefs.
Visiting the Komodo dragons with a tour is important to know that you are safe and secure when witnessing these aggressive creatures. Komodo island is also a national park that needs to be conserved to ensure the population of giant lizards thrive. The tour in Indonesia of Komodo gives participants a way to see the island that is respectful and sustainable.
FAQs
Southeast Asia can be intimidating to experience because of language and cultural differences, even if you have an Indonesia tour package. Here are a few frequently asked questions on how to travel Indonesia.
Is Indonesia Expensive To Travel?
No, Indonesia is not expensive to travel. The Indonesian rupiah is valued at roughly 13 800 IDR to $1 US. A comfortable stay can be achieved at an estimate of $15-$20 per day if you budget wisely.
Is It Safe To Travel Indonesia?
In terms of crime, Indonesia is safe to travel. Tourists should keep an eye out for petty theft, like pickpocketing, in heavy tourist areas. Natural disasters, such as volcanic eruptions and earthquakes, are more of a concern for travelers.
Do I Need A Visa For Indonesia?
Indonesia offers a 30-day free visa on arrival for valid passport holders. If you wish to stay longer then a visa needs to be applied for. Alternatively, travelers can do a 'visa run' which is when you hop to a nearby country for a day and return to have your visa renewed.
Showing the single result
The food in Indonesia has a reputation that precedes it. From the simple, spicy flavors of Nasi Goreng, to the taste of peanut satay, Bali food is a highlight when visiting Indonesia. One of the best ways to experience the food is with a Balinese cooking class that breaks down the flavors and offers an enriching time for the whole family.
More details +
If there's only one thing that you choose to do in Bali, make sure that it's a cooking class near you. It's the best way to learn about the culinary culture of the island!
PROS:
Option of morning or afternoon session
Fairly inclusive experience
Genuine fun for the whole family
CONS:
Afternoon session doesn't have market experience
Pickup is not included past a certain point