Showing all 3 results
St. Peter's Basilica is known as one of the most popular tourist attractions found in
Rome
and throughout the world. From pilgrims to historians, this ancient landmark has become the cultivator for many an individual's life-changing experiences. More than just a beautifully designed structure, Saint Peter's Basilica also represents the center of the Catholic Church. Home of the Pope and many catholic dignitaries, one can also find some of the most sought after historical texts ever written and some of the most prestigious pieces of art ever made. So whether you are a pilgrim, a historian, an artist, or just really want to have your socks blown off, you won't find a better place to visit. Seeing the Vatican and St. Peter's Basilica will be like nothing you have ever experienced, this we can guarantee!
More details +
A fantastic opportunity to see the home of the Catholic faith in all its historical abundance. You'll get to see the Basilica from its main halls, from below, and from the roof as you look over Rome. Try to stay for as long as you can as you will want to take in as much of it as possible!
PROS:
Get to see the Vatican in all its glory
Bypass any and all the queues
Have access to special locations
CONS:
Often not enough time to take it all in
No wheelchair access
Could be canceled at any time due to religious functions
Best value
Explore the Vatican Museums and Sistine Chapel without the usual hordes of tourists by booking an
evening tour.
Offered seasonally on Friday nights, this experience is not to be missed! Skip the long lines and discover one of Italy's most famous attractions. Admire the iconic art and architecture inside these two holy attractions including the Gallery of the Tapestries, the Hall of the Maps, the Octagonal Courtyard, and the artwork of Michelangelo. All tours are conducted by a professional tour guide- skilled in art-history. Enjoy the highlights of the Vatican Museums and Sistine Chapel in a private and relaxed group setting.
More details +
This tour is an excellent way to enjoy the Vatican's treasures in a quiet setting.
PROS:
After-hours admission into the Vatican Museum and Sistine Chapel
All tours includes a knowledgeable guide
CONS:
This tour is only offered May through October
This tour only runs on Friday evenings
Explore the iconic Vatican City on a private guided tour. Skip the lines and see some of the world's most famous art and artifacts, with interesting facts and commentary! Admire the historic artistry of the Sistine Chapel and learn about the Vatican's complex and rich history. You can choose between an ordinary private tour, an early-bird tour to miss the crowds, or an evening tour for a little romance and privacy. We compare different options for all three so you can find the best private tour of the Vatican for you!
More details +
These tours are an incredible way to experience this Roman icon. They are well worth the money spent when the alternative is waiting for hours in a line, then having no context or information for the many artifacts and artworks.
PROS:
Easy access
No waiting time
Knowledgable guide
CONS:
Does not include transportation
A fair bit of walking is involved
Meals are not allowed
Vatican City is a city-state that is completely encompassed by Rome, Italy. It's most famous for being the headquarters of the Roman Catholic Church, and being home to the pope himself.
Despite its name, the Vatican City is, in fact, a country. With only a 2-mile border, it's no surprise that it's the smallest country in the world.
It's a hotspot for tourists wanting to get a glimpse of incredible ceiling paintings by Michelangelo and iconic ancient Roman architecture. Vatican tours are nothing short of incredible, and are well worth the trip!
Destinations in the Vatican City
The Vatican City enjoys hot summers and mild winters which makes it a great year-round destination. If you're looking to enjoy some vitamin D during your tours to the Vatican then you'll be pleased to note that summer months enjoy temperatures that peak around 31 degrees Celsius.
Vatican City has a particularly religious culture because of its background. The residents who permanently live in the area are mainly religious faculty, of which most of them are male.
Tourism is a big part of the country's purpose. The pope celebrates weekly public mass as well as other services and entertains an audience on a regular basis.
Whether you're wanting to tour the Vatican for a few days, or it's just one stop on your walks of Italy, there's plenty to see and do in this wonderful country.
St Peters Basilica is one of the most popular attractions on Vatican guided tours. Its construction started in 1506 and it took almost a century to build. The architecture is absolutely breathtaking and the building is comprised of a multitude of pillars.
The art that accompanies the building is another major drawing card of this church. Statues seem to adorn every surface making every intricate detail of the building endlessly fascinating.
Taking a Vatican tour to the Sistine Chapel – the pope's private chapel, is another must-do activity while you're in this small city-state. Here you'll find the famous ceiling fresco by Michelangelo himself. The painting was done between 1508 and 1512 but still looks beautiful to this day.
Popular Tours in Vatican City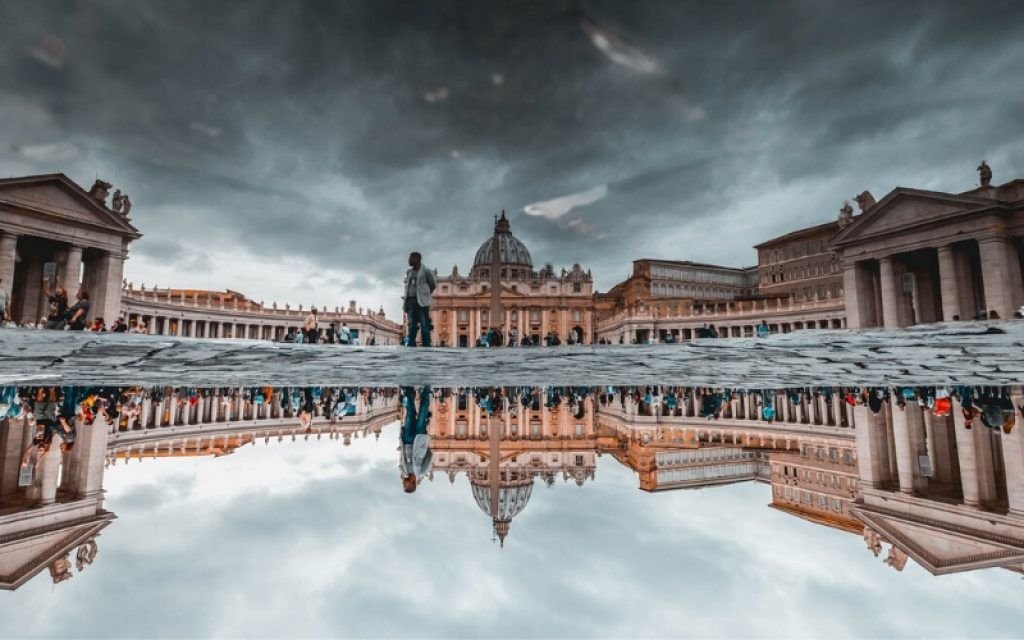 Being a small country, you'd think it would be easy to explore the Vatican City on your own accord. But this simply is not the case. Because it is such an important religious site, everything is monitored, making it easier to have a guide with you who knows the ropes.
Please note that it's important to be respectful when entering Vatican City, and you should dress appropriately or risk not being allowed into many of the religious landmarks.
Taking a tour of the Vatican can be done in many ways, whether you want one tour guide to show you around, or a different tour guide for each activity you're interested in. Either way, there are a few tours of the Vatican City that you simply must enjoy.
Visiting the Vatican museums is one of the best sightseeing tours you can do in this country. There are a few of them but the good news is that if you purchase a Vatican guided tour, it often includes the entrance fee to all of them. These museums display Christian artworks including those created by the popes over the years.
You'll also find many Roman sculptures and renaissance masterpieces during these fascinating Vatican museum tours.
The Apostolic Palace, also known as the Vatican Palace, is the official residence of the pope. The building is home to private and public chapels, the Vatican Library as well as a few museums. It makes for a truly interesting excursion.
FAQ
Now that you're dying to visit this beautiful city-state, we're here to answer a few FAQs to make sure your guided tours of the Vatican go as smoothly as possible.
What Is The Best Tour of the Vatican?
While all the tours of the Vatican are phenomenal, there are three you simply can't miss out on. St Peters Basilica, the Sistine Chapel and the Vatican Museums are must-visits during your trip.
Is Entering Vatican City Free?
Entrance to the Vatican City is free, and entering the St Peters Basilica is also free, but there is an entrance fee to most of the other activities in the Vatican City. If you choose to take a guided tour, entrance fees are often included in the price which makes for a great deal.
What is the Best Time of Day to Visit the Vatican?
Crowding and queues are often a problem. It's recommended that you either visit in the early morning before the crowds have descended or in the late afternoon when many tourists are heading home.