China is a vast country that encompasses a large variety of landscapes. Mountains, lakes, rivers, and deserts all work together to make a China travel tour the incredible adventure that it is.
It's known for iconic historical sites as well as extensively populated metropolises that could put even New York City to shame. Whether you're looking for the exciting glow of neon-lights in a fast-paced city or the calming waters of China's extensive coastline, this country is sure to hit the spot.
Destinations in China
China is the fourth-largest country in the world, and with so much space comes different terrains and different weather patterns. Northern China experiences harsh weather patterns with scorching summers and freezing winters.
Central China is what's known as a temperate zone that experiences milder weather and all four seasons. Southern China experiences a sub-tropical climate with humid weather making the summers hot and the winters mild.
Current day Chinese culture is an eclectic mix of old-world traditions and western culture. Buddhism, Confucianism, and Taoism have left a lasting impression on Chinese culture, making it what it is today.
When looking at the best China tour packages, you'll need to know some of the best destinations to visit on your China trip.
A full-day trip to Beijing is a must during your tours of China. It's the country's capital that has a history extending as far back as three millennia. The juxtaposition of ancient sites with modern architecture and facilities makes Beijing a fascinating city.
Hangzhou is another great destination for your Chinese tour. It offers a much more traditional atmosphere and allows you to peer through the looking glass into ancient Chinese traditions and customs. Visit the area's famed West Lake with its many islands, as well as seeing the area's temples, pavilions, and intricately built bridges first hand.
Take your family to Hong Kong to experience the skyscraper-studded cityscape. This financial hub contains many architectural landmarks and serves  as one of the country's major shopping destinations.
Popular Tours in China
Taking a China tour is by far the best way to experience the country. The hustle and bustle of its many thriving metropolises can get a little overwhelming when you're trying to navigate the cities by yourself.
The countryside is also more fun when doing a guided tour of China. If you don't speak Chinese, finding your way around can get a little tricky. Not only that, but you'll struggle to get English directions from a local.
Stay on the safe side and book your Chinese tours well in advance to ensure your safe navigation of this fascinating country.
During your trip to China, you'll want to experience activities like taking a bus tour in Hong Kong or visiting the Big Wild Goose Pagoda in Xi'an.
Some of the best things to do while you tour China is exploring the traditional background of the local people. You can do this by visiting the Forbidden City in Beijing, which is China's ancient Imperial Palace.
If you'd like to venture off the beaten track, then pay a trip to Guilin in southern China. Here you can take in the splendor of nature that surrounds you. Hike the limestone karst hills, or take a quaint boat-trip across one of their two great lakes.
Lijiang is another must-visit destination during your tour to China. Many of the city's houses are built on stilts and surrounded by water. Cobblestone pathways have been built to connect the houses together creating a sense of community. This city offers magnificent photo opportunities and is a great base for travelers wanting to hike Jade Dragon Snow Mountain.
FAQs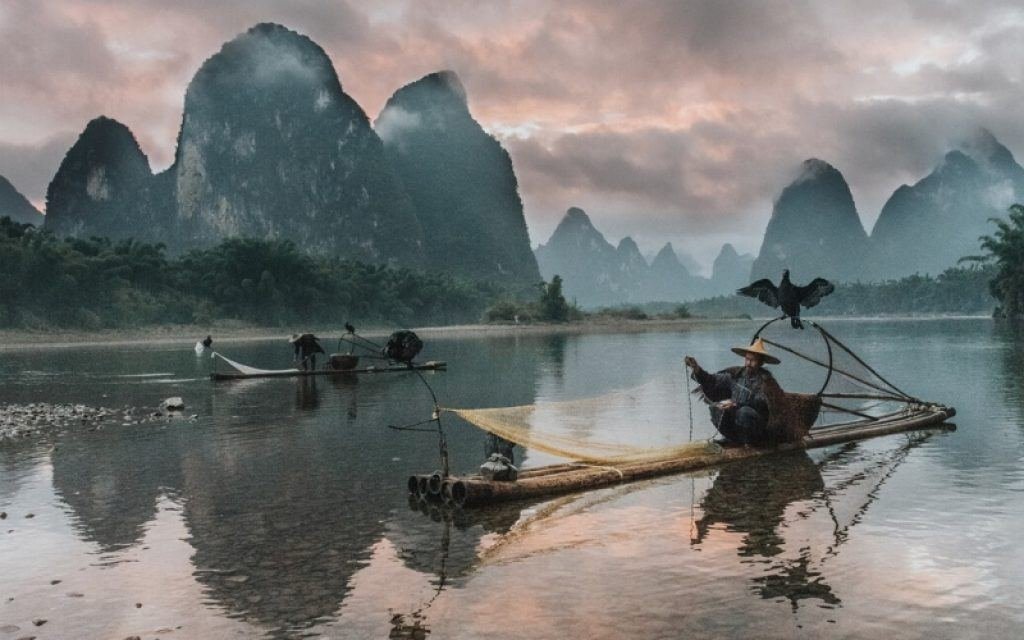 Now that you know some of the best places to go during your China private tours, we're going to answer some of the frequently asked questions to put your mind at ease.
Is it Safe to Tour China?
China is often considered one of the safest countries in the world. However, just like every other country its best to be precautious. Pickpocketing does take place, especially in crowded places, so be sure to keep an eye on your belongings.
Is China Expensive to Visit?
In comparison to many other countries, China is not expensive to visit. Bare in mind that traveling to major cities is more expensive than touring the countryside. If you're on a budget its also a good idea to travel during off-peak season to enjoy discounted rates.
What is the Best Month to Visit China?
The best months to visit China are the months in-between summer and winter. April, May, September, and October allow you to experience milder weather conditions, which makes for a much more pleasant trip.
Showing all 2 results
In the heart of Beijing, surrounded by its famous red brick walls, lies the Forbidden City, China's ancient imperial palace. One of the most frequented
attractions in China
, grabbing a ticket into the Forbidden City is getting a key to China's illustrious history. Today, the Forbidden City's official site stands as a reminder of the ancient dynasties that dominated the Asian continent, from the South China Sea to the Great Wall. The place where the palace museum is now was once the center of all Chinese conquest. With such rich history on offer and some of the most majestic and authentic Chinese architecture you'll ever see, you'll never be short on things to explore here.
More details +
In regards to the general Forbidden City entry, although it's both economic and rewarding, it does not hold a candle to the guided tour! With your professional English-speaking guide leading you, you'll see and learn so much more. Expect to be awe-inspired by the sights on offer Palace Museum, Beijing.
PROS:
An enormous site, offering lots of sights.
Authentic and well-preserved artifacts.
The area is clean and well patrolled.
CONS:
Extremely busy in High Season
Chance of not getting in with 80,000 cap.
These skip-the-line tickets to the face-changing Sichuan opera are a great way to see the city's cultural side. The tours add fantastic activities led by local English-speaking tour guides you may have missed if you did them on your own.
PROS:
Near public transport
Includes a tea service from a tea house
English tour guide
Wheelchair accessible
CONS:
Not for children under three years of age
Not accessible to English speakers without a guide