South-East Asia is well known for its natural beauty, incredible food, rich history and cultural diversity. Travelling in Thailand may be the first thing that comes to mind, but one of the best ways to experience all of this is by backpacking through Vietnam.
Planning a trip to a country you've never been before is exciting, but can also be overwhelming. With so much on offer, it can be difficult to decide which cities to visit, where to stay and what adventures you should go on.
Luckily, we've done all the research for you. This travel guide will help you plan your trip and give you some useful tips you should know before backpacking in Vietnam. All that's left for you to do is book your flights and get that passport ready!
A Travel Guide to Backpacking Vietnam
From planning a route to choosing activities – this travel guide will ensure that you enjoy only the very best of Vietnam on your backpacking trip.
Hanoi
Starting in the North is Vietnam's capital, Hanoi. This city boasts a rich heritage; it's been conquered by the Chinese and Japanese, ruled by several Vietnamese dynasties and colonised by the French. Here are a couple of attractions you should visit while in Hanoi:
Hoan Kiem Lake
Also known as the 'Restored Sword Lake', you'll find this lake in the centre of Hanoi. While you're here, you'll also be able to see the Turtle Tower – built to honour a 'fictitious' warrior, Le Loi. The Ngoc Son Temple is another attraction sitting on a small piece of land in the lake called Jade Island. You can reach this temple by crossing the red Huc Bridge.
The Old & French Quarter
In the surrounding neighbourhoods, you'll find the Old Quarter where you will feel as if you've been transported back to the days of mercenaries and craftsmen. The French Quarter is situated to the SouthEast side of the lake – you'll think you're in Europe instead of SouthEast Asia!
Thang Long Imperial Citadel
The Thang Long Imperial Citadel is a must-see! This building has been standing since the 11th century and was constructed to mark the independence of the Đại Việt by the Ly Dynasty. The Hanoi Flag Pole and Vietnam Military History Museum are two other attractions nearby.
Hanoi's Temples & Pagodas
It's also worthwhile to visit a few of the beautiful temples and pagodas around the city. Two of the most popular are the Temple of Literature, which was the first university in Vietnam, as well as the Tran Quoc Pagoda.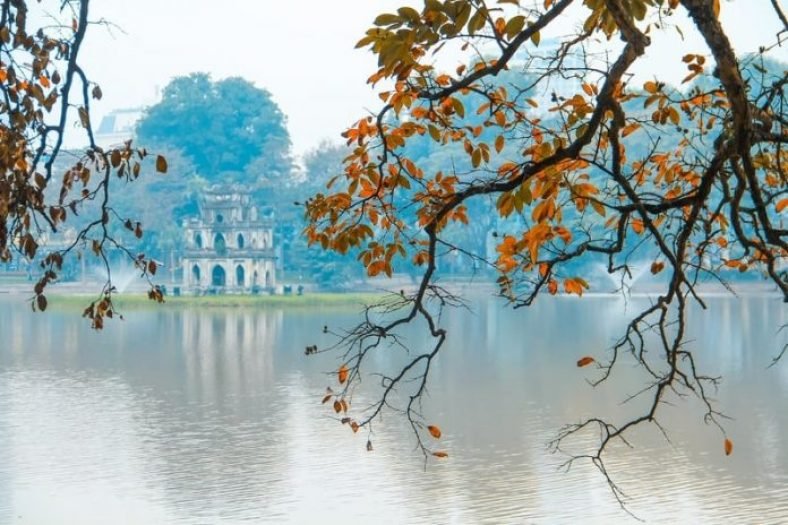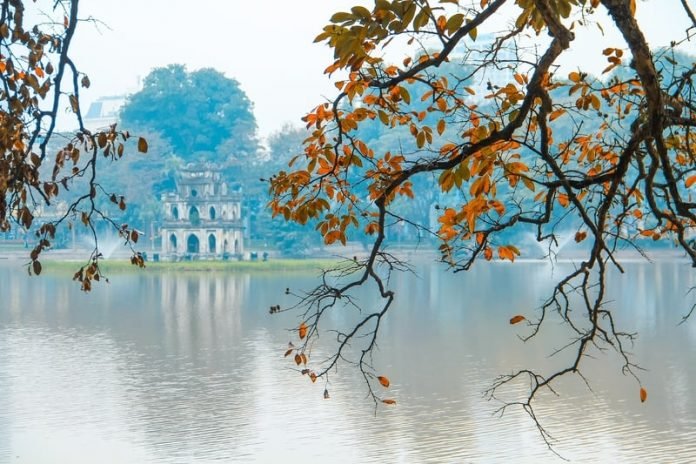 Day trips from Hanoi
The Northern region has many beautiful sights to see. Here are three destinations you can visit:
Hay Long Bay – located in the Gulf of Tonkin, these limestone islands are even more incredible in real life!
The Sapa region – visiting this region will allow you to have a true, Vietnamese experience. The rolling green hills are spectacular and it's a great place for hikers. The That Bac Waterfall hike is one of the best.
Ba Vi National Park – a bit off the beaten track, this park is located to the North-West of Hanoi. It is full of lush scenery, French ruins and Vietnamese temples.
Ninh Binh
Head down to what once was the capital of ancient Vietnam under the Dinh and Le dynasties – Hoa Lu – situated near the Yen Ngua Mountain.
From Ninh Binh, you can go for a hike up to Mua caves – known as the dragon mountain by locals due to the huge dragon statue sitting on the mountain's peak. A 15-minute ascent will take you to a platform where you'll have a 360-degree view of the valleys and Ngo Dong river below.
Alternatively, you can hike up to one of the pagodas on this mountain. There's also the option of taking a leisurely boat ride down the river to view the Three Grottoes – a collection of three caves: Hang Ca, Hang Hai and Hang Ba Grottoes.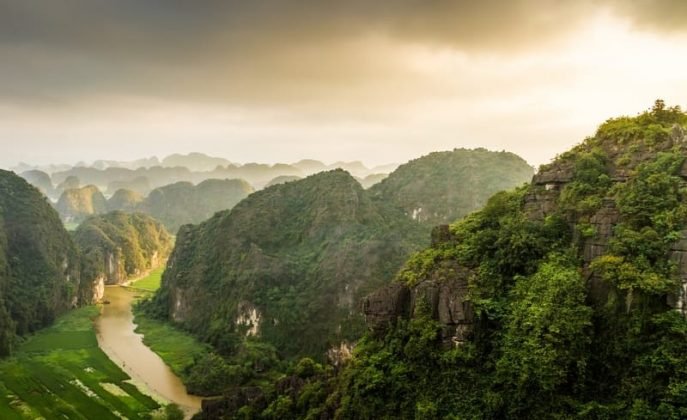 Vinh
Situated in the Nghe An region, Vinh isn't a typical backpacker's destination, but it's a great place to have a more genuine Vietnamese experience. It's the hometown of revolutionary Ho Chi Minh as well as the location of his mother's tomb which you'll find on the Dong Tranh Mountain peak.
Take an 18km drive towards the coast and you'll arrive at Cua Lo beach where you can laze around, swim in clear blue water or take a boat out to one of the neighbouring islands. About 50km west of Vinh, you'll find the green tea islands of Doa Che where you can take a boat tour and stop off for lunch.
Phong Nha Bang National Park
Between Vinh and Hue is the Phong Nha Bang National Park. Here, you'll discover some of the world's largest caves. You can take a boat tour into the underground rivers, go ziplining between stalagmites or spend a night camping in the caves. A must for adrenaline-junky backpackers!
Hue
Along the Perfume River, which runs through the town of Hue, are the tombs of Minh Mang, Tu Doc as well as numerous pagodas. The Hue Imperial Citadel also sits on this river's banks. Encompassed by a large moat, the fortress consists of a palace, tombs, temples and gardens.
There's also Bacha Ma National Park, a protected area situated in the Annamite Mountains. For backpackers who love hiking, you'll be rewarded with stunning waterfalls and a host of flora and fauna.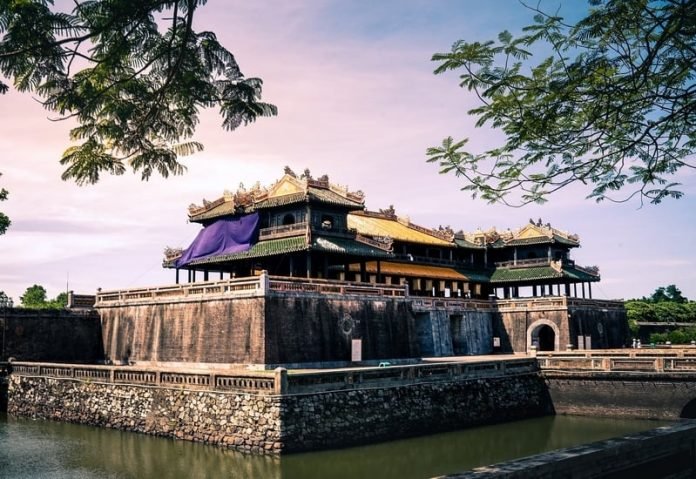 Hoi An
Once a major trading port between the 15th and 19th century, this town is jam-packed with exciting things to do and now ranks among the most popular tourist spots in Vietnam.
One of the top attractions in Hoi An is the Old Town. As the name suggests, that part of the city is a perfect example of what Hoi An looked like around four centuries ago. The ruins of My Son – a Hindu Sanctuary – are well worth a visit. This is a relic of what once was the political and spiritual centre of the Champa Kingdom.
Backpackers also love spending their days on Cua Dai Beach and An Bang Beach. From here you can also hop on a boat trip to Cham Islands.
Da Nang
In the city, backpackers can find some peace at the Phap Lam Pagoda. You can also head out to the Marble Mountains – five hills formed from a mixture of marble and limestone. Here, you can hike, explore the caves and tunnels or visit one of the numerous temples.
Additionally, the Son Tra Monkey Mountain can be found in a national park just 30 minutes outside of Da Nang. Here you can go to one of the observation points used during the Vietnam War or head down to the beaches. My Khe Beach is another of Da Nang's beaches where you can relax and perfect your tan.
Quy Nhon & Nha Trang
These two coastal towns between Da Nang and Ho Chi Minh are great places to stop for a chilled beach break and some snorkelling.
In Quy Nhon, you can see the Cham Twin Towers which is an architectural tribute to the Cham people who ruled the region between the 11th and 15th century. In Nha Trang, make sure you stop to see the Po Nagar Cham Towers, the Long Son Pagoda and impressive White Buddha.
Ho Chi Minh
Also known as Saigon, this is the largest city in Vietnam. You can head down to the backpacker's hub of the city – Pham Ngu Street – where you'll meet hundreds of other people travelling through Vietnam.
Seeing as you'll be coming to the end of your backpacking trip, here are some of the free things you can do in Ho Chi Minh:
Visit the Notre Dame Cathedral
Take a tour of the Saigon Central Post Office
Watch a free performance outside the Ho Chi Minh Opera House
The Cu Chi tunnels are another huge attraction – these tunnels were used by Vietnamese soldiers during the war to pass their enemies undetected. You can also take a relaxing boat tour up the Mekong Delta.
Vietnam Travelling Tips
These are some useful travel tips to remember when backpacking in Vietnam.
When to go
The best time to go to Vietnam is during Autumn (September to December) and Spring (March to April) as the weather's more moderate.
Where to stay
Hostels are the recommended accommodation for backpackers in Vietnam as they're a great place to meet people. Prices range anywhere from $5 a night in an 8 person dorm to $30 a night for a deluxe, private room. There are also Airbnb's which are slightly pricier, ranging from $10 to $60 a night.
What to eat
You can't say you've experienced the Vietnamese culture until you've tried some of their incredible street food. This is often the easiest and cheapest way to eat while backpacking in Vietnam.
Getting around
It's easiest to walk around the cities you're travelling in Vietnam. You can also rent a bicycle or motorbike, but beware, the traffic is very chaotic. When taking a day trip or travelling between towns, taking a bus or train is often the less expensive option. This Seat 61 blog will give you all the information you need to know about getting around Vietnam by train, bus and air.
Tips to remember for Vietnam Backpacking
Make sure you have a long lightweight skirt or pair of pants as well as a sarong or scarf to cover up with when entering any Vietnamese temple or pagoda. Ignoring this rule is very disrespectful to their culture.
Final Thoughts on Backpacking in Vietnam
As you can see, there are a ton of exciting things to do on your backpacking trip to Vietnam. This travel guide is ideal for someone who will be backpacking Vietnam for at least three weeks as well as those who are keen to experience both the touristy and authentic sides of this country. If you follow this guide, you're bound to have an incredible time and make some awesome memories.