Best City in Australia | Top 10 Cities to Visit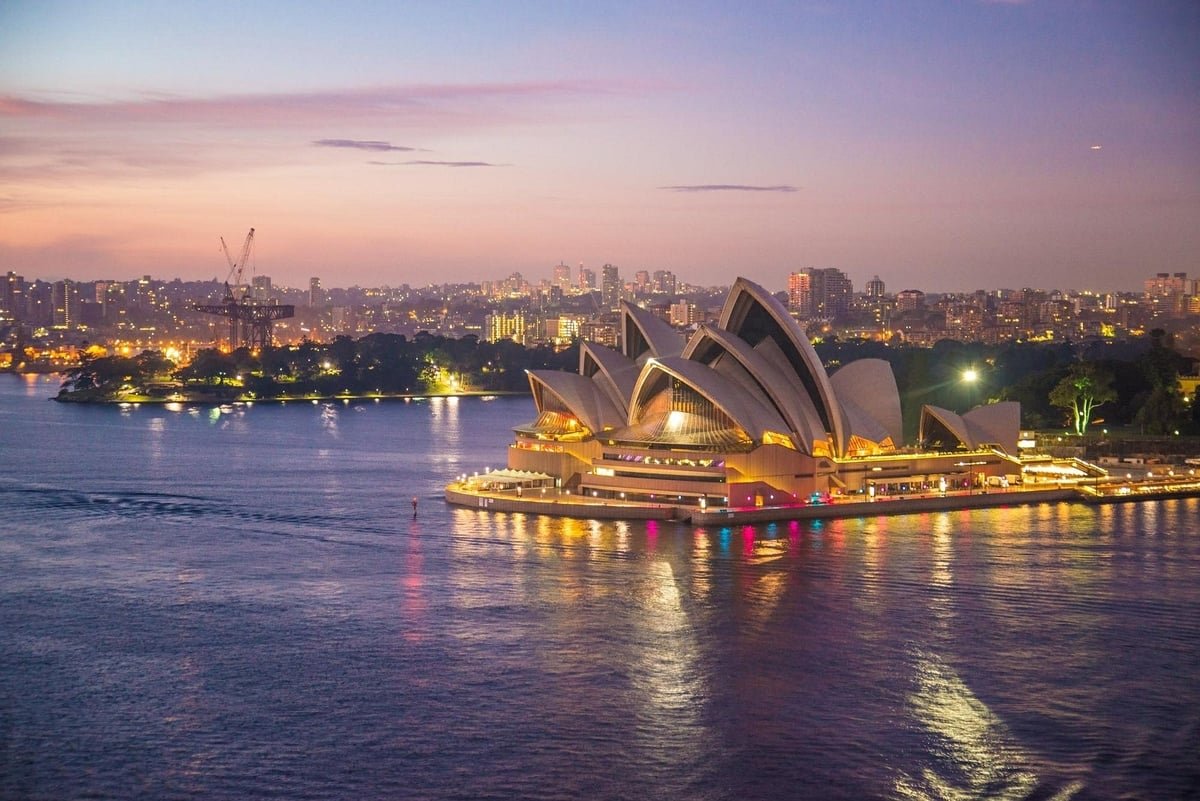 Sydney Opera House, Image by Patty Jansen on Pixabay
Australia is the sixth-largest country in the world and the largest in Oceania. It is no surprise then that this beautiful land is lined up with vibrant cities and spectacular natural sights not too far away.
World-famous cities like Melbourne and Sydney usually battle it out for the title of "Best City in Australia", there are many lesser-known cities in Australia, such as Perth that have an abundance of things to do and are very underrated in comparison to their larger neighbors.
So which is the best city in Australia? Well, we've listed the 10 best Australian cities below to from the lesser-known destinations to the glittering big-name cities to help you decide which one to visit next.
Top 10 Cities in Australia
Check out the 10 best Australian cities below.
10. Canberra, Australian Capital Territory
Image by Patty Jansen on Pixabay
Over the last century, the Australian Capital has been labeled as a dull city filled with politicians and civil servants. However, in recent years, Canberra has seen a shift in its demographic thanks to the growing number of students in the area. The city is now filled with amazing markets, pop-up stores, trendy restaurants, bars, galleries, and museums.
To see and do:
National Gallery of Australia
Parliament House


9. Adelaide, South Australia

Image by Rawkkim on Unsplash
Known as the Capital of South Australia, Adelaide has more of a big country town vibe as opposed to a buzzing metropolis. But do not let this fool you, Adelaide is considered the best Australian city for food and drink, ranking high in the Top 100 World Food Cities List and knocking out its neighbors Melbourne and Sydney.
Adelaide is situated in the heart of the wine region of South Australia and is only 37 miles away from The Barossa Valley which boasts more than 150 wineries and 80 cellars. Adelaide also has tons of green spaces to explore if you're looking to get outdoors a bit.
To see and do :
Brighton Beach, Adelaide
Art Gallery of South Australia
8. Brisbane, Queensland
Image by Brisbane Local Marketing on Unsplash
Known as the capital of the "Sunshine State", Brisbane is the third-largest city in Australia. Brisbane is a youthful city filled with creative spaces, exciting music venues, stylish hotels, and shops.
While the city is filled with shiny skyscrapers, it is also a great place to enjoy some exciting outdoor activities such as hiking and kayaking. Brisbane is also within close proximity to the Great Barrier reef and the Gold Coast where you can enjoy watersports.
To see and do:
Lone Pine Koala Sanctuary
Stanley Street Plaza Weekend Market
7. Darwin, Northern Territory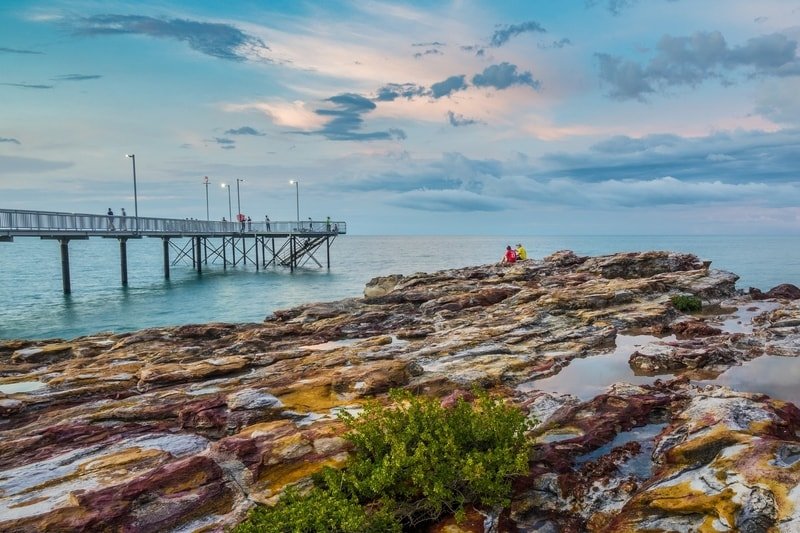 Image by Pat Josse on Pixabay
Darwin is one of Australia's smaller cities but has a rich cultural heritage unique to Australia. It is the closest Australian city to the Asian continent and has an interesting mix of citizens, boasting over 50 nationalities. It is Australia's only tropical climate city and boasts good weather all year round.
To see and do:
Museum and Art Gallery of the Northern Territory
6. Gold Coast, Queensland
Image by Jordan on Unsplash
The Gold Coast is Queensland's most iconic coastal city. It is arguably the best Australian city for leisure and is popular with both locals and tourists. Its most popular feature is that it combines sun, sea, and surf with a variety of great amusement parks, restaurants, and bars.
To see and do:
Belair National Park
Springbrook National Park
Stingray Lounge


5. Hobart, Tasmania

Image by Deeva Sood on Unsplash

Founded in 1803, Hobart is Australia's second-oldest city, after Sydney. It has shaken off its reputation as being a "sleepy" city and is emerging as one of the hippest southernmost places in Australia.

Being located off the mainland has helped to preserve this city's rich history. But the picturesque city of Hobart also boasts award-winning culinary experiences, world-class festivals, and natural attractions.

Things to see and do:

Museum of Old and New Art( MONA)
Salamanca Market
Mount Wellington
4. Cairns, Queensland
Image by David Clode on Unsplash
Cairns is the main gateway to one of Australia's greatest natural wonders, The Great Barrier Reef. The city is also a gateway to some of Australia's other natural wonders and receives a lot of visitors who enjoy the outdoors.
Visitors and locals can enjoy fishing, scuba diving, snorkeling, parasailing, and rainforest trekking. The city also has an established coffee scene and trendy pubs and markets.
Things to see and do:
Skyrail Rainforest Cableway
Cairns Esplanade Lagoon
3. Perth, Western Australia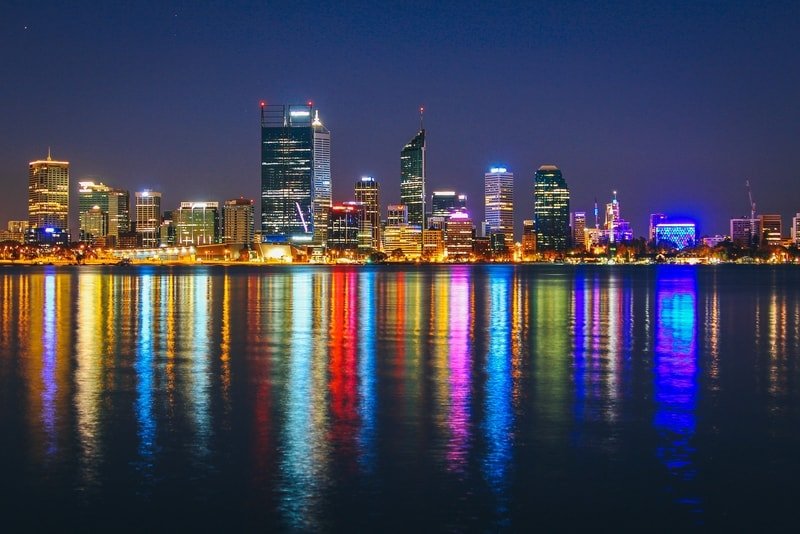 Image by George Bakos On Unsplash
Perth is often overshadowed by heavyweights like Melbourne and Sydney, but this hasn't stopped it from stepping out of the shadows of its neighbors.
Perth is a laid-back, youthful and cosmopolitan city (which boasts the best climate in  Australia). With a wealth of beaches, bars, restaurants, and cultural activities it is fast becoming one of Australia's popular tourist hangouts.
Things to see and do:
Elizabeth Quay Waterfront
Art Gallery of Western Australia


2. Melbourne, Victoria

Image by Krista Purmale on Unsplash

Melbourne is without a doubt, Australia's cultural capital. There is often a debate as to whether Melbourne is the Best City in Australia, but there's no doubt that it's a contender for the title, with its gourmet food scene, thriving arts, and culture scene, and vibrant sports scene.

It is definitely one of the best Australian cities in terms of diversity.

Things to do and see:

Eureka Skydeck
Kilda
National Gallery of Victoria.

1.    Sydney, New South Wales

Image by Dan Freeman on Unsplash

Sydney is the crown jewel of what Australia has to offer and is arguably the "Best city in Australia". Located in the best state in Australia, NSW, Sydney is the largest and oldest city in Australia and has a rich history, vibrant arts and culture scene, and booming gastronomy scene. No visit to Australia would be complete without visiting this world-class city.

Things to do and see:

Final Thoughts on the Best City in Australia

So which is the best city in Australia? Well mate, that's a question even we can't answer and we're going to have to leave it up to you to decide. But, we will say this, Australia's cities are certainly diverse and have a lot to offer.

Whether it's arts and culture, history, world-class cuisine, or natural wonders you're after, these ten Australian cities offer them all and it will not disappoint you wherever you go.