One of the best ways to experience the culture of a country or city is by exploring its nightlife scene. Anyone on tour in Europe should take the time to visit some of the continent's best nightlife and party destinations.
Read our guide for information about which countries, cities and clubs to visit so you can experience the best nightlife in Europe.
7 Best Party Countries in Europe
Europe's nightlife has something for everyone, whether you're into hardcore underground clubs or mellow jazz bars. Here's a shortlist of some of the best party countries in Europe:
Germany
England
France
Netherlands
Spain
Italy
Denmark
5 of the Biggest Party Cities in Europe
European cities offer great partying and nightlife experiences, and each city's clubbing scene is different to the next. Read on to discover some of the cities with the best nightlife in Europe.
1.   Berlin, Germany
Berlin is one of the most affordable cities in Europe, making it an ideal travel and party destination. This German city is famed as the techno capital of the world, and it is a haven for lovers of electronic music.
Berlin is the leading party city in Germany. It is famed for its incredible and unique clubbing culture. The clubbing culture in Berlin is borne from rebellion and resistance, so it is naturally edgy and gritty. Experiencing the city's nightlife is one the best things to do in Berlin.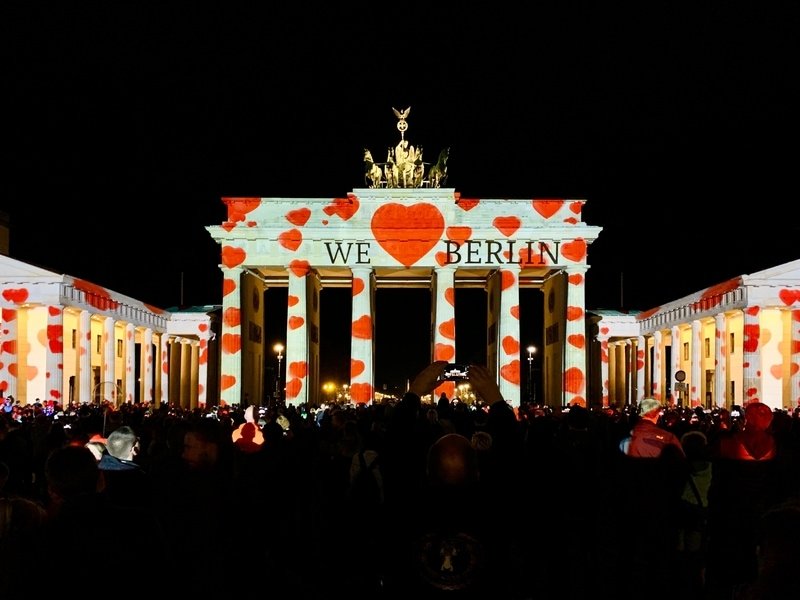 2.   London, England
The British capital is one of the cities with the best nightlife in Europe. London has an array of nighttime activities, including high-end nightclubs, karaoke bars, lounges and sports pubs.
3.   Paris, France
Paris has a buzzing, internationally renowned nightlife scene. The French capital is one of the best party destinations for those looking to enjoy a bit of everything. From cabaret shows to wine bars, outdoor festivals and underground nightclubs, the Parisian nightlife has something for everyone.
4.   Barcelona, Spain
Barcelona is one of the top party cities in Europe. Its nightlife scene is varied and affordable, with lots of clubs, bars, pubs and events. There are also great live music performances throughout the city, including flamenco acts. Barcelona's streets are home to several free and authentic street fiestas, like the Festa Major Gracia.
The city's nightlife really comes alive during the summer months, between May and October. Beach bars, rooftop bars, open-air nightclubs, fiestas and more can all be experienced in this Spanish city.
5.   Milan, Italy
Milan is undoubtedly one of the world's fashion capitals, but this Italian city also has a vibrant nightlife.
The city's happy hour, known as aperitivo, traditionally starts between 18:00 and 20:00. The aperitivo is a daily Milanese tradition where locals get together over a good cocktail and meal.
Euro Clubbing – 8 of the Best Clubs in Europe
There are multiple clubs in Europe to choose from for your night out. We've compiled a list of some of Europe's best nightclubs where you can be certain of a great night of partying.
1.   Berghain, Berlin
Berghain is frequently described as the best club in the world. This edgy, infamous club is located in a large old industrial power plant in the German party city, Berlin. The club is renowned for its gritty atmosphere, fetishism and open sexuality.
The club is hard to get into because of the selective doormen. Tips for getting into Berghain include wearing black, speaking German, knowing the DJs and going at the right time. No photos or videos are allowed inside the club. Berghain has no mirrors either, to allow you to fully immerse yourself in the experience.
Hardcore techno and party lovers will definitely want to visit Berghain for an experience unlike any other.
Location: Am Wriezener Bahnhof, 10243, Berlin
Opening times: Fridays
Entry fee: €20 ($23)
Dress code: Comfortable
2.   fabric, London
fabric has been a staple in European nightlife since its opening in 1999. fabric Saturday's are loved for their cutting-edge electronic music with performances by both internationally renowned and underground DJs.
The club has three separate rooms for events, with stages for live acts. Room One has an amazing unique feature – a vibrating dance floor! The 'bodysonic' dance floor vibrates in sync with the music's bass frequencies, letting you feel the music flow through your body. fabric has a no phone or video policy, encouraging self-expression on the dancefloor.
Location: Farringdale, London, England
Opening times: Friday – Sunday
Entry fee: £10 – £25 ($13 – $34)
Dress code: Casual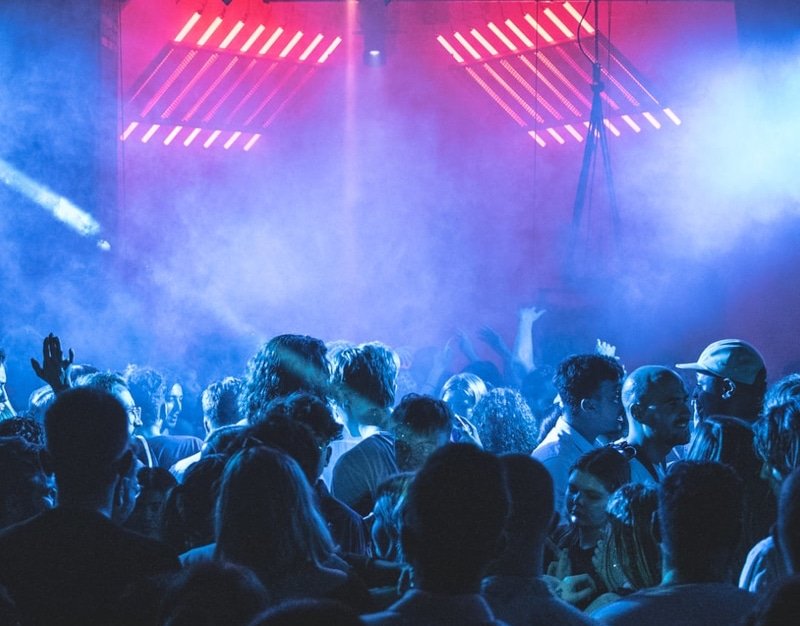 3.   Ministry of Sound, London
Ministry of the Sound was the first club in London dedicated to house music when it opened in 1991. Located in Elephant & Castle, it has remained a staple as one of the most popular clubs in the UK.
Ministry of Sound has four different event rooms within the club. Each of these rooms was made to enhance the sonic experience for club-goers. Ministry of Sound was the first nightclub globally with a room built specifically for the best sound quality.
Location: Elephant & Castle, London, England
Opening times: Fridays and Saturdays from 22:30 to 06:00
Entry fee: £15 – £50 ($20 – $60)
Dress code: Fashionable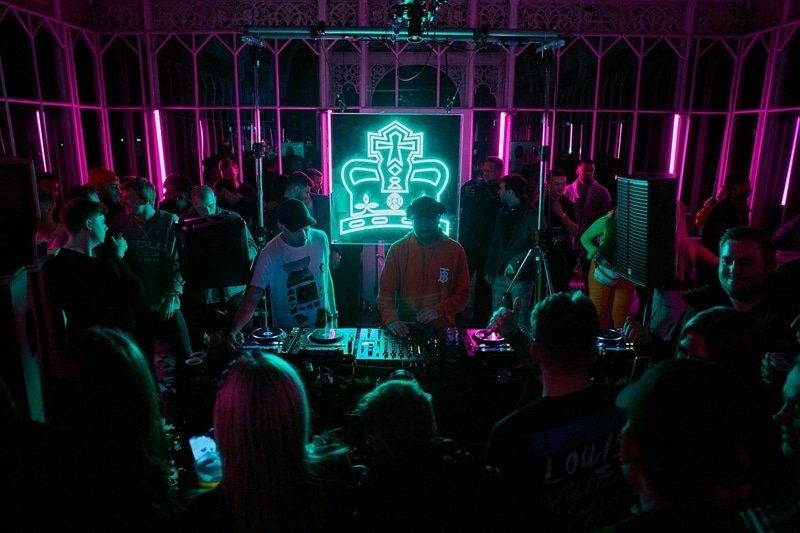 4.   L'Arc, Paris
Located across from the Arc de Triomphe, L'Arc is one of the best and most exclusive nightclubs in Europe. It's regularly filled with celebrities, from musicians to models and actors. L'Arc DJs regularly perform hip-hop, rap and trap, as well as other popular genres of music.
It's crucial to request a spot on the guestlist or to reserve a (pricey) table – you likely won't get in without this.
Location: 12 Rue de Presbourg, 75016 Paris, France
Opening times: Thursdays to Saturdays from 23:30 to 06:00
Entry fee: €25 ($29)
Dress code: Fashionable
5.   Amnesia, Ibiza
Amnesia is arguably the most iconic club in Ibiza and has received awards for being the best global club. Amnesia is dubbed the home of electronic music, but expect to hear music from other genres too. It has two massive event rooms – the Club Room and the Terrace.
Parties at Amnesia typically occur during summer between May and October. Their most prominent events are the Opening and Closing ceremonies, featuring some of the world's most popular DJs.
Location: San Rafael, Ibiza, Spain
Opening times: May – October
Entry fee: €25 – €60 ($29 – $69)
Dress code: Smart casual for VIP guests. No dress code for general admissions.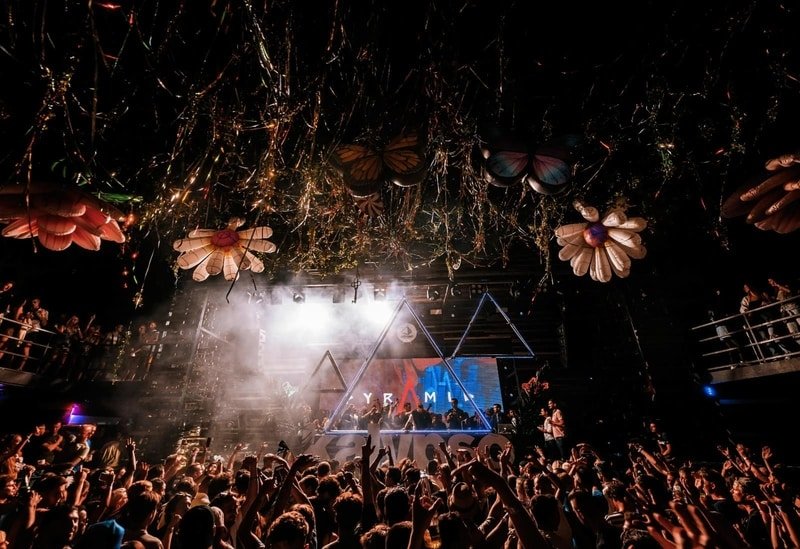 6.   AIR, Amsterdam
AIR is consistently ranked as one of the top 100 clubs in the world. The club has five levels and features diverse electronic music. It has excellent sound systems and a wall of creative LED lights. Expect to hear the sounds of hip-hop, dancehall and dance music when you come to party here.
The club emphasises its values of tolerance, creativity, diversity, freedom and quality.
Location: 24 Amstelstraat, Amsterdam, Netherlands
Opening times: Thursdays and Sundays from 23:30 – 04:00, and Fridays and Saturdays from 23:00 – 05:00
Entry fee: €17 ($19)
Dress code: No sportswear, shoulder bags or hats are allowed
7.   Armani Privé, Milan
Armani Privé is a luxurious and elegant nightclub designed by Giorgio Armani, founder of the fashion brand Armani. The club mirrors the sophistication of the Armani brand, and so the fashionable dress code comes as no surprise. The DJs play contemporary house music, and they also feature live performers.
Armani Privé is an excellent choice for those looking to experience the finer side of Europe's nightlife.
Location: Via Gastoni Pisoni, Milano, Italy
Opening times: Wednesdays to Saturdays from 22:30 to 04:00
Entry fee: €20 ($23)
Dress code: Fashionable
8.   Distortion, Copenhagen
One of the best party experiences in Europe can't be contained in a single club. The Copenhagen Distortion Festival is a celebration of the Danish capital, music, art and culture. This city-wide party has become one of the biggest music festivals in Europe. It attracts around 100 000 local and international partiers. The five-day-long festival takes place at the beginning of June every year.
During the day, the streets of Nørrebro and Vesterbro are transformed into lively, packed dance floors with different stages showcasing different genres of music. The streets are lined with food vendors selling delicious street food. The best part is that these daytime street parties are free!
The party moves to different clubs and venues at night, most of which require an entrance fee. The final Distortion Ø party is in Refshaleøen, complete with fireworks and some of the best new dance music.
Copenhagen Distortion is one of the best ways to experience nightlife in Europe. It's around 650 DKK ($101) for a pass that gives you access to all of the events over the five-day festival.
Location: Nørrebro, Vesterbro and Refshaleøen
Opening times: June
Entry fee: Free – 650 DKK ($101)
Dress code: Anything goes
Final Thoughts on the Best Nightlife in Europe
Travelling in Europe doesn't have to revolve around art and history museums. The continent has a vibrant nightlife and clubbing culture that shouldn't be ignored. The next time you find yourself in Europe, be sure to visit one of these clubs and experience some of the best party destinations in the world.
Last updated on October 13th, 2023 at 02:58 pm