Franschhoek Wine Tours
Known as the food capital of South Africa, Franschhoek is a bustling little town famous for gourmet food and wine. The age-old town's name translates to 'French Corner', which goes a long way to explain the area's reputation for world-class wine. This is one of those areas where one day just isn't enough. If you're looking for the best Franschhoek wine farms for wine tasting, you've come to the right place. We have 21 deals on special – activities, tram rides and even a Franschhoek wine tasting tour.
INCLUDES:
Wine tastings
Transport around Franschhoek
Leisure time
EXCLUDES:
Return transport to Cape Town
What we liked: Spend the whole day exploring the Franschhoek wine valley.
Best Franschhoek Wine Farms
Wine Tasting Franschhoek

Transport around Franschhoek


Enjoy some of the best wines South Africa has to offer


Explore the Franschhoek wine valley

Know before you book:
The Franschhoek valley can get very hot in summer
Crowded during peak season
Being a tourist destination it can get quite pricey
Highlights:
Taste South Africa's finest wines
Enjoy the picturesque Franschhoek valley views
Learn the history of the vineyards
Noble Hill
The Noble Hill wine estate is a beautiful, small estate that takes pride in crafting authentic, elegant wines found in South Africa. It is located in the Simonsberg-Paarl mountains, which has given birth to some of the greatest wines since the 16th-century. Noble Hill in Franschhoek is considered one of the top wine tasting farms in the Cape Town area.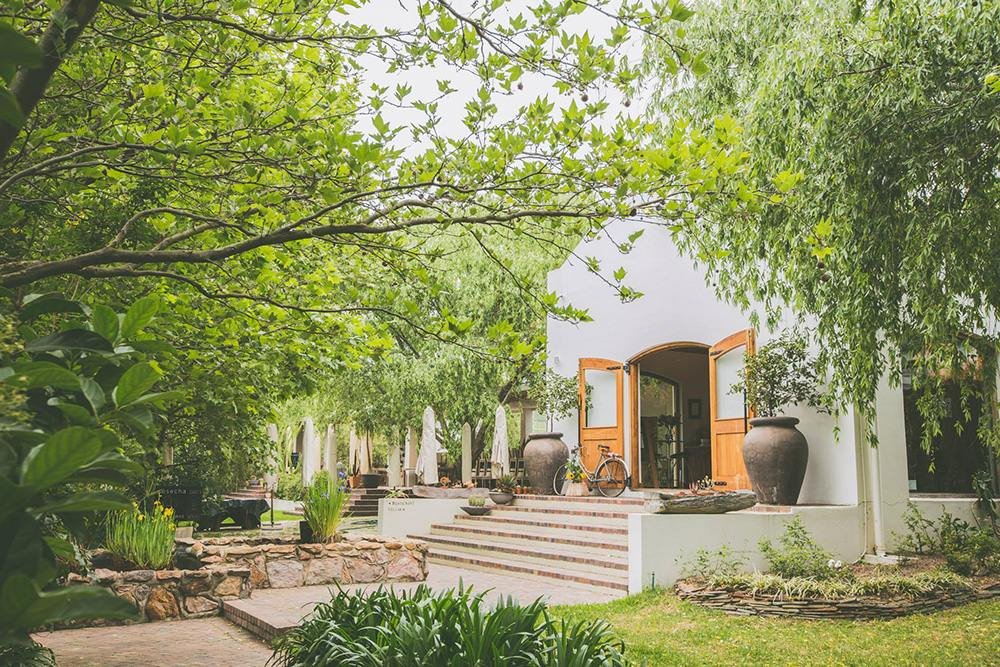 Babylonstoren
Babylonstoren is one of the oldest, state-of-the-art wineries in the Cape, dating back to 1692. It is host to 13 varieties of grapes and makes use of multiple fermentation processes that create their award-winning wines.
The farm is designed according to 17th century Cape Dutch architecture and has a gorgeous greenhouse that is used to grow fruits, vegetables and berries. This is farm you'll definitely be stopping by if you're interested in a Franschhoek food and wine tour.
Backsberg
Backsberg winery is an ever-popular wine farm that has today, grown into a household brand. Since its launch in 1970, it has become home to vintage, classic and premium wines. Their aim is to cater to a broad range of wine lovers and is one of the most popular stops in most Franschhoek wine tours.
Backsberg selects grapes from top performing farms to develop exceptional creations with character and, in their words, 'finesse'.
Their white wines are cellared for 2-3 years, while their reds are left to mature for 8-10 years. You'll be able to do a tasting of these fine wines in many of the gourmet wine tours in Cape Town.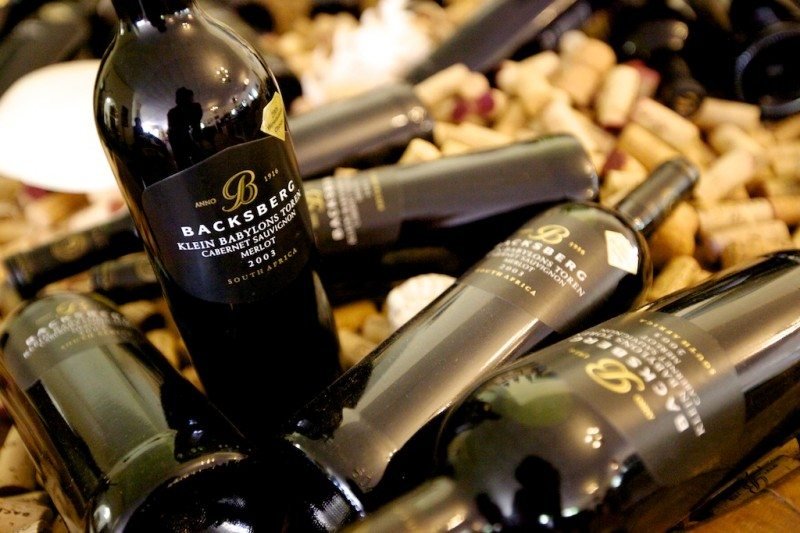 Glen Carlou
Only having launched in 1895, Glen Carlou is a relatively young vineyard that has quickly developed a reputation as a leader in wine production in South Africa.
Due to its location, Glen Carlou enjoys unique growing conditions with warm, dry summers and cold, wet winters; the vineyard benefits from rich soil that allows the highest quality grapes to be grown and produced. This gorgeous estate is part of the many stops you'll do on a private Franschhoek wine tour.
Solms Delta
Solms Delta winery is a recently transformed vineyard, known for working alongside the disadvantaged in order to increase community upliftment in the area. Solms Delta is part of many Franschhoek wine tasting half-day tours because of its great selection of wines.
Solms Delta wines are separated into 3 individual collections:
Lifestyle – comprised of five, everyday wines. Included in this collection is their best-selling, Rose.
Heritage – includes wines that are distinctive to the vineyard. They are symbolic of the heritage behind Solms Delta.
Terroir – the more expensive collections. Unique wines produced from premium grapes meant for special occasions.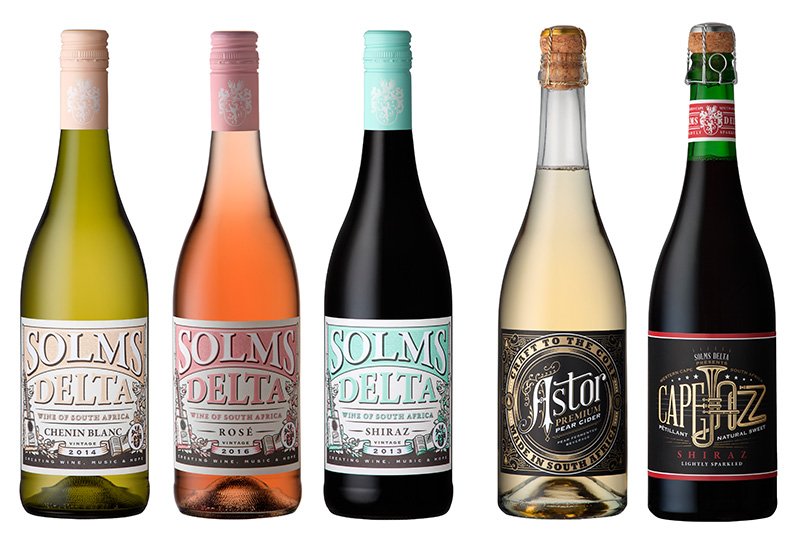 Vrede en Lust
Vrede en Lust wines is produced to the highest of standards. Due to the farm's location, the grapes are grown in rich soil and perfect weather conditions.
Vrede en Lust has been producing quality wines for the past 300 years and is now home to 8 white wines, 11 red, rose and prosecco.
Plaisir de Merle
Plaisir de Merle has been curating quality wines for over 400 years and is one of the best Franschhoek wineries to visit. The legacy continues at this beautiful wine farm, comprised of an incredible view of the Simonsberg mountains and tasting opportunities with their award-winning wines.
Allee Bleue
Established in 1690, Allee Bleue is a quaint vineyard that aims to offer guests a unique wine tasting experience. The Dauphin family, having taken over in 1999, has set high standards for the quality products you see today. With a beautiful location and world-class wine, what could be better? Because of its high standards, it's considered to be one of the best wine farms to visit in Franschhoek.
Mont Rochelle
One of the more popular wine farms in the Franschhoek wine valley, owned by Sir Richard Branson himself, Mont Rochelle wine farm is home to some of the most elegant, top-quality, award-winning wines.
Book yourself a table at the vineyard restaurant as they serve some of the most incredible, gourmet dishes.
Website: virginlimitededition.com/montrochelle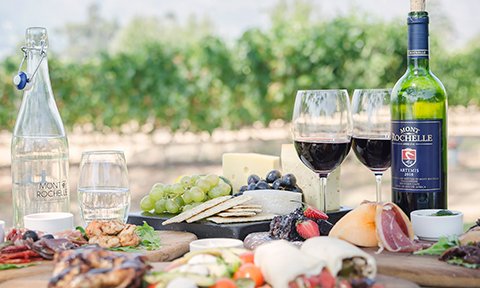 Le Lude
Another one of the most popular spots along this Franschhoek tour is Le Lude. Today, this vineyard has paved the way for new creations in the South African wine industry; being the first cellar to produce the Agrafe Cap Classique.
Le Lude was one of the first to produce sparkling wines in South Africa and their mission is to continue to produce premium wines of pure excellence. If you're doing a wine tasting tour from Cape Town, Le Lude wine farm makes it so worth the trip.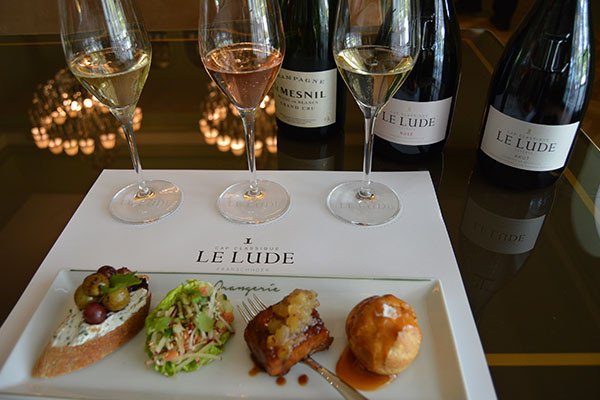 La Bri
La Bri is a family owned vineyard, which came back to life in 2008, harvesting their first product in their brand new cellar that is able to hold 120-tonnes of wine. Their new processes work to produce limited wines paired with unlimited elegance and quality. La Bri with all its class makes for a very elegant wine tour.
La Bourgogne
A small, yet beautiful wine farm that not only produces classic La Bourgogne wines but also grows pears, plums and olives.
Enjoy their lovely range of wines and pair them with their house chocolate, produced specifically for the 'La Bourgogne' range. It's the perfect place to sit back, relax and enjoy one of the best Franschhoek chocolate tastings you'll encounter on your Franschhoek wine tasting full-day tour.
Holden Manz
Found in a prime location, the Holden Manz wine estate in Franschhoek offers a range of speciality red wines. Revel in the finer things in life with this state-of-the-art winery and restaurant.
La Couronne
With breathtaking views of the popular Franschhoek wine valley, La Couronne celebrates 300 years of wine culture. With an award-winning Merlot Rose, you cannot go wrong when deciding to visit this estate.
La Couronne has also opened its brand new wine tasting centre to showcase the vineyards range of top-class wines; we strongly recommend their chocolate and wine pairing.
Website: lacouronnewines.co.za
Rickety Bridge
Hidden amongst the Dassenberg mountains, the Rickety Bridge vineyard has developed a range of incredible wines that are highly distinctive to South African tastes.
This vineyard is by far one of the most exemplary estates, having earned a multitude of awards at award shows around South Africa and the rest of the world. Spend the day enjoying a Rickety Bridge wine tasting or visit a few other farms with the Franschhoek Winelands tour.
Grande Provence
Grande Provence was purchased in 2004 by Dutch and Belgian business people with an undeniable passion for food, wine and luxury.
Enjoy perfectly cultivated wines in this European inspired estate. Learn about the farm's history and what it takes to make top-quality wines while doing a Grande Provence wine tasting.
Maison
Maison recently joined forces with the ever-popular Chefs warehouse; a world-renowned restaurant, known for its progressive food culture that is sought after all over the world.
With that being said, one can imagine the standards Maison lives up to. Maison wine estate has a transparent work ethic when it comes to the cultivation of their wine. It is evident in the careful hand-selection of their grapes and the nurturing of their growth to full potential without cutting corners. Enjoy a Maison wine tasting on the farm while taking in incredible views of the Franschhoek valley.
Eikehof
Eikehof is the proud home to 6 varieties of wine as well as a peach orchard. This farm is well-known for having the oldest growth of Semillon vines in South Africa, dating back to the 19th-century.
Eikehof wines are made from the finest grapes, produced to their full potential.
Leopards Leap
Leopards Leap wine farm produces top-quality wines at affordable prices. They pride themselves on cultivating easy-drinking wines that are suitable for any occasion.
Leopards Leap has a popular tasting room with views of the picturesque landscape.
Chamonix
Chamonix is one of the largest vineyards, also hosting farmland and a game reserve comprised of zebra, springbok and wildebeest.
The most popular wines, which are a 'must-try', are the Chenin Blanc, Sauvignon, Pinotage and Pinot Noir. An interesting fact about the Chenin is that seeds were planted about 60 years ago with the purpose of producing brandy. However, due to the South African climate, the vines evolved into what they are today. Chamonix winery is well worth the visit! Be sure to indulge yourself with a Chamonix wine tasting while you're there.
Dieu Donne
Dieu Donné Vineyards were bought by the French-Mauritian in search of his French roots right here in South Africa.
The farm produces quality wines due to its location amongst the Franschhoek mountains. Being hidden from the hottest part of the day, grapes are able to ripen slowly. Dieu Donne soils are also never irrigated to ensure concentrated flavors.
Dieu Donne vineyards produce, Merlot, Cab Sauvignon, Shiraz, Chardonnay and Sauvignon Blanc and have recently added a Méthode Cap Classique and Viognier to its collection. Merlot is the award winner of the cellar and should definitely be tried whilst visiting.
Website: dieudonnevineyards.com
Franschhoek Cellar
Pair country leisure with the elegance of a world-class wine estate, and you will have the Franschhoek wine cellar.
Saving the best for last, this wine estate is a staple to the Franschhoek wine valley. Enjoy chocolate and cheese tastings, or a quick meal in their gorgeous gardens. Should you wish to take a break from wine tasting, you can also enjoy a pint in their very own beer garden.
The Franschhoek Cellar has produced award-winning reds, whites and Methode Cap Classique.
Website: franschhoekcellar.co.za
Check Tickets