The Island of Maui is a tropical paradise filled with natural beauty. It is the second-largest island in Hawaii and it attracts countless travelers to this breathtaking American state.
Maui is home to numerous admirable attractions like its exotic landscapes, tranquil coastlines, and abundant outdoor activities. From whale watching to ziplining through the jungle, there are plenty of fun-filled activities for all.
Although it is a top family-friendly vacation destination, planning a holiday that suits the entire family's preferences can be a struggle. Luckily, you can find the 15 top things to do in Maui with family for the perfect island adventure below.
If you're unsure about what to bring on your next trip, check out this guide on the ultimate Hawaii packing list.
What To Do in Maui with Kids?
The Hawaiian Islands are often associated with being romantic destinations. However, there are numerous kid-friendly activities in Maui for a magnificent family holiday.
Maui offers luaus with fire dancers, Hawaiian shaved ice, snorkeling, and mermaid swimming adventures – it is a dream destination for all, from toddlers to teens.
So, grab your loved ones, and have a look at these exhilarating adventures sure to keep the entire family entertained.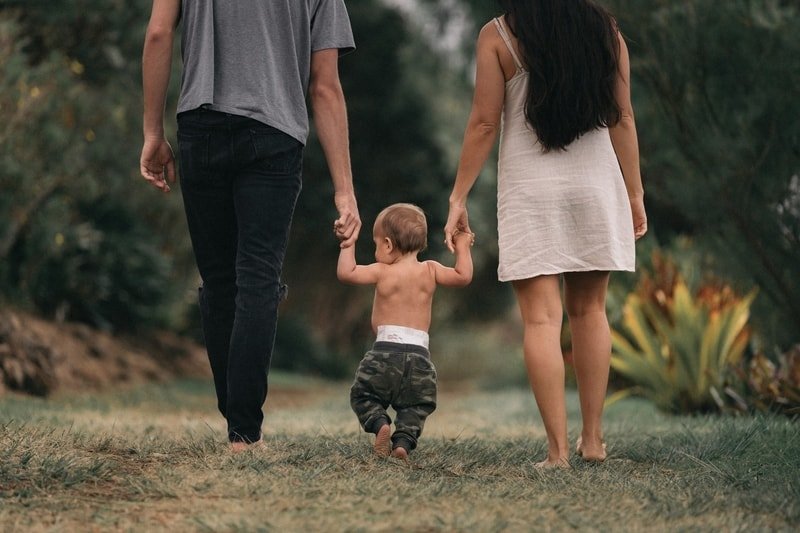 15 Best Things To Do in Maui with Kids
With the abundance of options, deciding on the top family things to do in Maui is no easy task. Here are 15 activities and attractions that you should visit on your next trip.
1. Visit Maui Ocean Center
The Maui Ocean Center is a tropical aquarium that focuses on protecting Hawaiian marine life. It supports over 300 species of local sea animals. You'll find an outdoor sea turtle sanctuary, stingrays, octopus, and diverse deep water fish.
The center features an informative guided walking path and 3D Sphere Theatre. With staff providing warm hospitality and welcoming discussion, you can enjoy a fascinating family trip with an educational tour of Hawaiian culture and marine life.
2. Explore Haleakala National Park
Haleakala National Park is a must-visit location for families. You'll find the third-largest Hawaiin volcano within its boundaries, which is the dormant shield volcano Haleakala.
With 24,719 acres of lush wilderness, the park offers a culturally rich experience with awe-inspiring views. There are several activities to keep the kids entertained with the Junior Ranger Program.
The visitors center at Haleakala National Park sits 9,740 feet above sea level. It is an ideal spot to view breathtaking sunrises or sunsets in Maui. If you're looking to make the most of your day, consider a scenic early morning drive with a sunrise tour to Haleakala National Park.
3. Experience the Best Beaches for Kids in Maui
A trip to Maui wouldn't be complete without soaking up the Hawaiian sun. The island boasts more than 30 miles of magnificent beaches. With soft, velvety sand and crystal-clear water, there is a shore for every kind of beach-lover.
From building sandcastles and swimming to parasailing and surfing, there are multiple enjoyable activities for the entire family. For the best bonding beach day, check out the following top family-friendly shores:
Kapalua Bay
Baby Beach in Lahaina
Baby Beach at Baldwin Beach
Launiupoko Beach Park
Kamaole Beach
Kahekili Beach Park
Napili Bay
Note: There are no private beaches on the island. All beaches in Maui are open to the public.
4. Hawaii Mermaid Adventures
Hawaii Mermaid Adventures offer magical things for kids to do in Maui. You can enjoy a 2-hour mermaid swimming lesson with experienced instructors. It is suitable for both adults and children who weigh above 50 lbs.
Get ready to dive into the island's dazzling waters as real-life mermaids. The activity includes complimentary digital underwater photos of your little mermaids. For your tiny tots who are not ready to hit the water just yet, enjoyable Mermaid Meet-and-Greets are available.
5. Hiking in Iao Valley State Park
There are several spectacular hiking trails in Maui for kids. One of the best locations that offer family-friendly walks is Iao Valley State Park. This magnificent, mystical environment is home to pleasant trails, waterfalls, and scenic picnic spots.
The park is located in Central Maui with around 4,000 acres of lush land. It supports one of Maui's iconic landmarks that is a 1,200-foot rock formation, the Iao Needle. You can enjoy splendid sightseeing during a peaceful walk.
You'll find information about the area's historical significance and the battle between Hawaiian warriors in 1790. If the state's history interests you, consider a day trip to Oahu island to explore the rich history of downtown Honolulu with a Pearl Harbour Tour.
6. Visit Old Lahaina Luau
A list of things to do in Maui with family is not complete until attending a luau is a part of it. For the best luau experience filled with Hawaiian culture and history, head to Old Lahaina Luau. It is one of the island's top traditional gems established in 1989.
Experience Hawaiian tradition with authentic food, ceremonies, music, ritual chanting, and hula dancing. There are also games and crafts for kids. With its entertaining cultural program, the Old Lahaina Luau will not disappoint.
7. Discover the Underwater World with Atlantis Submarines
Embark on a magical underwater adventure the next time you visit Maui. The Atlantis is an advanced, air-conditioned 48 passenger submarine that offers a spectacular journey 100 feet below the sea surface.
It is one of the best family activities on the island. Explore the depths of the Pacific Ocean that is home to numerous rare marine life. You'll encounter a sunken 19th century replica whaleship, the Carthaginian, and an artificial reef that supports a growing habitat for indigenous Hawaiian species.
This family-friendly experience features breathtaking sightings and informative commentary. If you're visiting between December and May, keep an eye out for Humpback whales as they migrate through the Hawaiian waters.
Note: The minimum height requirement for children is 36 inches.
8. Get Hawaiian Shave Ice
Indulging in refreshing shaved ice is a must on all Maui family vacations. Hawaiian shave ice is prepared with fine, fluffy shaved ice using various mouth-watering flavors.
From tropical favorites like mango and pina colada to flavors of locally grown ingredients like papaya and lilikoi (passionfruit), it is not just a regular snow cone. The colorful frozen dessert includes a scoop of ice cream at its core with various delicious toppings.
The dessert originates from Japanese shaved ice (kakigori). It was brought to Hawaii by Japanese immigrant workers in the early 1900s. Today, you can enjoy this delicious treat at several locations on the island. Some of the best spots for shaved ice in Maui include:
Peace Love Shave Ice
Ululani's Hawaiian Shave Ice
Gus' Hawaiian Shave Ice
Surfing Monkey Shave Ice
Breakwall Shave Ice Co.
Maui Mike's Beach House
Beach Street Maui Shave Ice
9. Enjoy a Molokini Snorkeling Tour
If you're looking for the best snorkeling spot, Molokini is the perfect place. Molokini is a crescent-shaped islet formed by a partly submerged volcanic crater. You'll find this popular snorkeling area between the islands of Maui and Kahoolawe.
The glistening waters feature brightly colored coral reefs and over 250 tropical fish species. Various companies offer snorkeling tours at this well-liked location. For a family-friendly adventure, we recommend a Molokini and Turtle Town Snorkel Tour.
The tour offers an unforgettable adventure at two top snorkeling locations. You'll swim amongst Hawaiian Green Sea turtles and other marine life, enjoy live commentary, and tuck into a delicious complimentary meal.
10. Surf Lessons in Maui
With over 100 beaches spread throughout the Hawaiian islands, surfing is one of the most popular things to do when visiting Maui. You're likely to see a surfer waiting for the next wave when passing one of the island's beautiful beaches.
Whether you're looking for a large group or small group, or private classes, there are plenty of opportunities on the island. For a fun family day, book a group lesson and enjoy a lovely bonding day while catching some waves. Some of the top surf schools in Maui include:
Maui Surf Lessons
Maui Surfer Girls
Soul Surfing Maui
Zack Howard Surf School
Hawaiian Paddle Sports
11. Zip Lining Through the Jungle
In Maui, activities for kids are plentiful. One of the best family outings is experiencing the Hawaiian jungle from above. Enjoy a 7 line zipline tour with spectacular views of lush landscapes in Maui.
The tour offers an exhilarating adventure where you'll sail across giant eucalyptus trees. It begins at the historic Camp Maui and includes a test run to practice techniques and ensure that everyone is comfortable.
This fun-filled activity is suitable for both adults and children aged five and older. The weight requirements for the tour are between 40 and 270 pounds.
Note: Zip lining adventures are not suitable for pregnant women and those experiencing neck, back, or heart problems.
12. Explore with Maui Treasure Hunt
If you are looking for a way to keep your kids entertained and educated, Maui Treasure Hunt will not disappoint. The 3-hour activity provides fascinating things to do with kids in Maui. It includes swimming in the ocean or a private lagoon, searching for riches with a treasure map, and child-friendly hiking.
It is suitable for kids aged five years and older. If you have a few independent explorers, you can drop your kids off at the meeting point while you enjoy some relaxing adult time. However, it is a requirement for children younger than seven years to be accompanied by a guardian.
13. Whale Watching with Kids
Taking the kids whale watching offers one of the most memorable experiences in Maui. The humpback whale is the most commonly sighted species in Hawaii. Although you can spot them from all the islands, Maui, Lanai, and Molokai are world-famous whale watching destinations.
For the best viewing opportunities in Maui, we recommended whale watching between January and March. Enjoy mesmerizing views of these giant majestic creatures as they get together to mate and give birth in the warm waters near Maui.
14. Discover the Floral Scents at Ali'i Kula Lavender Farm
Ali'i Kula Lavender Farm is a scenic spot positioned on the slopes of Haleakala in the breathtaking upcountry Maui. You'll encounter more than 55,000 lavender plants with around 45 varieties.
The lush 13.5 acres of land supports several other plants including roses, hydrangea, succulents, and olive trees. It is a tranquil spot, perfect for wandering around on a relaxing family outing.
The farm features walking tours, picnics, and craft classes to keep the kids entertained around nature. There is also a gift shop on the premises that offers various scented products.
15. Enjoy a Scenic Drive on the Road to Hana
The Road to Hana, officially known as Hana Highway, is a 64-mile-long route that offers spectacular experiences with splendid views. It is located on the northeast coastline of Maui. You can either enjoy a scenic self-drive or a guided sightseeing tour.
This magnificent journey includes several must-see locations along the way. With cascading waterfalls and lush greenery, it offers an enjoyable adventure for the entire family.
Along the Road to Hana, you'll encounter the Garden of Eden. It is an ideal spot for a pit stop with around 26 acres of lush botanical gardens. There are several walking trails, picnic spots, waterfalls, and birdwatching opportunities. Visiting the Garden of Eden is one of the best things to do in Maui with toddlers.
Last Words on Exploring Maui with Kids
The island of Maui is home to lush scenery and an abundance of activity. It offers an unforgettable adventure for the entire family.
From discovering hidden treasures to dancing at a luau, there are plenty of fun things to do in Maui with kids.Get ready to book those tickets – your family island adventure awaits.
If a winter vacation in Hawaii interests you, check out our guide on warm places to visit in December for the best USA holiday spots.
Last updated on August 18th, 2021 at 09:21 am