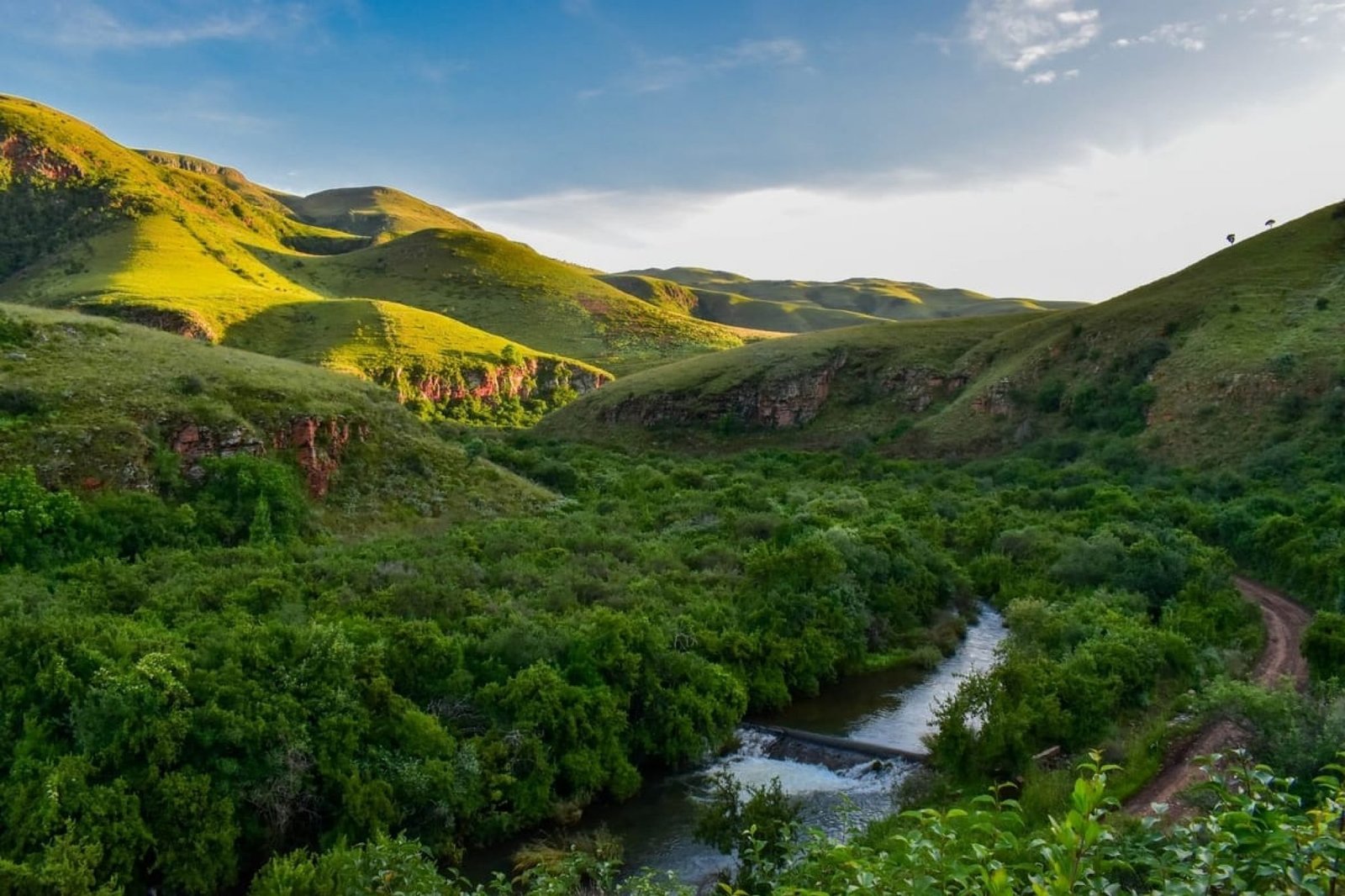 Mpumalanga is a mesmerizing province situated in northeastern South Africa. Its name translates to 'the place where the sun rises' in Zulu. With its natural beauty, you'll certainly want to wake up in this location.
Mpumalanga offers awe-inspiring scenery and exceptional wildlife experiences. It is home to world-renowned attractions that include the Blyde River Canyon and Kruger National Park.
Travelers from all around the world are captivated by this charming holiday destination. And although African vacations offer unforgettable adventures, planning your stay can become stressful.
If you're overwhelmed with options or just unsure about where to start, we're here to lighten your load. In this guide, we'll uncover the best Mpumalanga resorts and lodges to help you decide where to stay on your African adventure.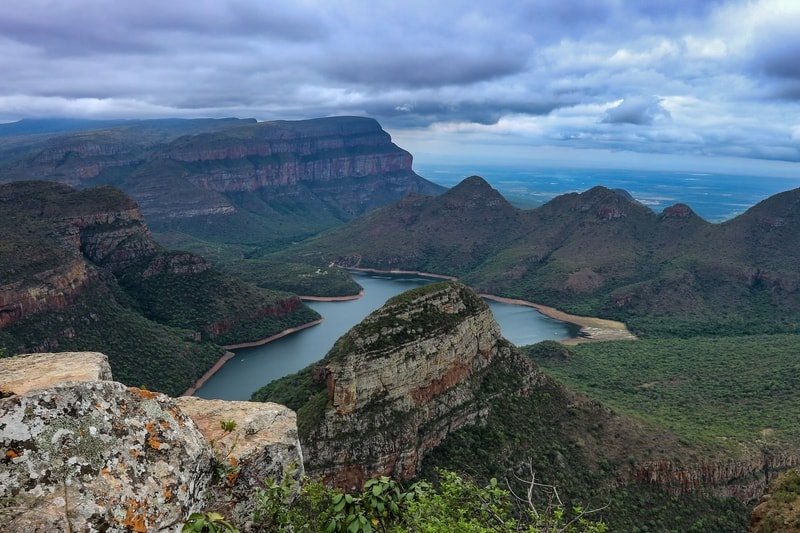 Best Places To Visit in Mpumalanga
In Mpumalanga, you'll encounter some of South Africa's top natural attractions and activities. From hot air ballooning with waterfall views to zip lining over the Sabie River, an unforgettable adventure awaits.
Here is a list of some of the best Mpumalanga tourist attractions and activities:
Tour Blyde River Canyon
Discover Bourke's Luck Potholes
Experience breathtaking waterfalls
Safari experiences at Kruger National Park
Visit God's Window
Encounter mighty mammals at Elephant Whispers
Visit Lowveld National Botanical Garden
Explore the Lake District
Scenic Panorama Route tour
Explore the Sudwala Caves and Sudwala Dinosaur Park
12 Best Mpumalanga Lodges and Resorts
Mpumalanga is an area of magnificent mountains, forests, rivers, waterfalls, and vast valleys. With its breathtaking views and diversity, it is one of the top tourist destinations in South Africa.
It hosts numerous holiday accommodations with various amenities to provide visitors with a spectacular stay. Here is a list of some of the best Mpumalanga resorts and game lodges.
1. Sabi River Sun Resort
Nestled alongside the Sabie River in Hazyview, you'll find this family-friendly 4-star hotel. It is located 39 km from Kruger Mpumalanga International Airport. The resort offers stylish hotel rooms and self-catering chalets.
It features exceptional facilities that include a tennis court, five outdoor pools, a rejuvenating day spa, and an 18-hole golf course. With the breathtaking garden and mountain views, it's perfect for a relaxing getaway.
The resort is near two main Kruger National Park gates. It's only 15 km from the park's Phabeni Gate and 20 km from the Numbi Gate. For an interactive African elephant experience, head over to Hazyview Elephant Sanctuary (3.5 km) and Elephant Whispers (1.5 km).
Highlights:
Air-conditioned rooms
Family rooms
18-hole golf course
A sumptuous spa and wellness center
Five outdoor swimming pools
Mini-market on the premises
Restaurant and bar
Kids outdoor play area
Airport shuttle services
Address: R536, Main Sabie Road, Hazyview, 1242, Mpumalanga
2. Summerfields Rose Retreat & Spa
Farm life meets luxury at the charming Summerfields Rose Retreat and Spa. A 5-star hotel tucked away in Hazyview. With hearty hospitality and notions of romance, it is one of the best Mpumalanga resorts for couples.
The resort is on a picturesque farm with 100 acres of rolling hills. It is 10 km from the Phabeni Gate of Kruger National Park. From scenic farm tours to safari experiences, it offers a spectacular stay.
The spa provides astounding views with a river home to abundant hippos and over 100 bird species. Experience a refreshing rose quartz steam shower with the melodies of vast birdlife in the background.
Highlights:
Air-conditioned rooms with a private balcony
An outdoor swimming pool
Two restaurants (special diet menus are available upon request)
A rejuvenating riverside spa
Laundry services
Gift shop
Free internet access
Free, secure parking
Airport transfers
Address: R536 Hazyview-Sabie Road, Hazyview, 1242, Mpumalanga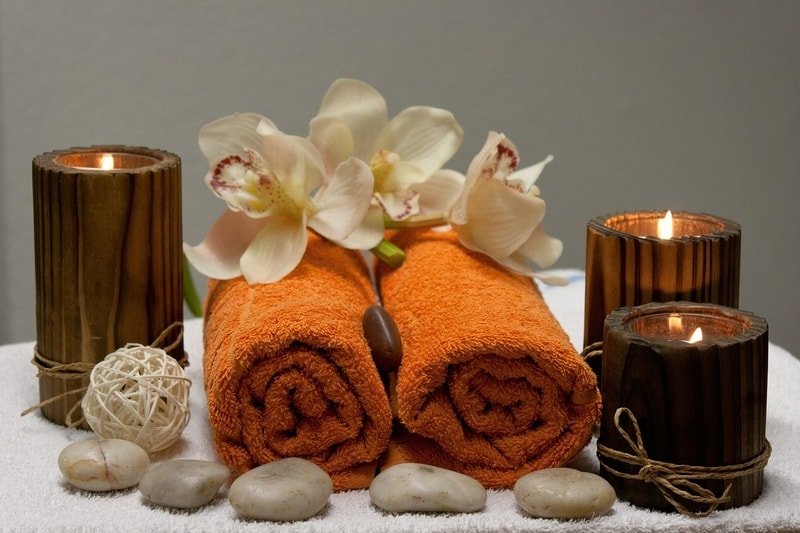 3. Hazyview Cabanas
In the town of Hazyview, you'll encounter one of the best holiday resorts in Mpumalanga. This fun-filled resort is ideal for families with spacious grounds for little explorers.
The resort features water slides, kids' facilities, tennis courts, and an outdoor pool. It offers hotel rooms and units in small apartment blocks or freestanding.
The resort is 54 km from Kruger Mpumalanga International Airport. It is 18 km from the Kruger National Park and 7.4 km from Skyway Trails. From gliding over vast valleys to quad biking in the Kruger, there are exhilarating activities for all.
Highlights:
A swimming pool and water slides
Splendid garden area
Kids playground
Health spa
Games room
Barbeque facilities
Restaurant and bar
Hiking trails
Secure parking on premises
Address: R536, Hazyview, 1242, Mpumalanga
4. La Kruger Lifestyle Lodge
Explore true African beauty at this luxury 4-star accommodation in Mpumalanga. You'll find La Kruger Lifestyle Lodge positioned in a safari wildlife sanctuary, Marloth Park. It borders the southern region of Kruger National Park.
It is perfect for a safari stay and exploring nearby locations with regional day trips to Maputo and Swaziland. You can enjoy exceptional bushveld views from elevated walkways and decks.
The lodge provides two infinity splash pools, an outdoor fireplace, fishing, horseback safari trails, hiking, a restaurant, and a bar. For those traveling with kids, you'll find a waterpark (Bushveld Atlantis) just a short 8-minute walk (0.4 km) away.
Highlights:
Air-conditioned rooms
Infinity splash pools
Activities including fishing, horseback riding, and hiking
Restaurant and bar
Regional day trips – Swaziland, Maputo, and Panorama
Safaris and animal interactions
Airport shuttle
Address: 2576 Hartbees Ave, Marloth Park, 1340, Mpumalanga
5. Humala River Lodge
Humala River Lodge is located within the Songimvelo Game Reserve in Barberton. It is a rustic 3-star Mpumalanga accommodation that offers a splendid stay with magnificent bushveld views.
It features tent and thatch rooms with outdoor showers and striking valley views. This is perfect if you're looking for a scenic getaway with a digital detox. The lodge provides a relaxing environment with no cell phone reception. However, the central guest area offers Wi-Fi.
For an entertaining weekend, head over to the boma on Saturday evenings – you'll spot the crackling fire 100 meters from the dining area. Enjoy a delicious meal and move to the beat of the African drum alongside professional Swazi dancers. Explore ancient rock formations with guided walks on Sunday.
The lodge features a glistening pool, a dining and bar area, and a spa. There are plenty of fun-filled activities that include day and night game drives, bush walks, fly-fishing, and birding.
The nearest airport is Kruger Mpumalanga International Airport (73.2 km). The resort is 86.2 km from Malelane Airport and 133.4 km from Skukuza Airport.
Note: The lodge is unsuitable for kids younger than 12 years.
Highlights:
An outdoor pool
En-suite rooms with an outdoor shower
Spectacular valley views
Restaurant and bar
A relaxing spa and wellness center
An outdoor boma with a crackling fire – perfect for socializing and meeting other travelers
Additional activities – guided bush walks, game drives, fishing, rock site visits, and much more
Address: Songimvelo Game Reserve, Ehlanzeni, Mpumalanga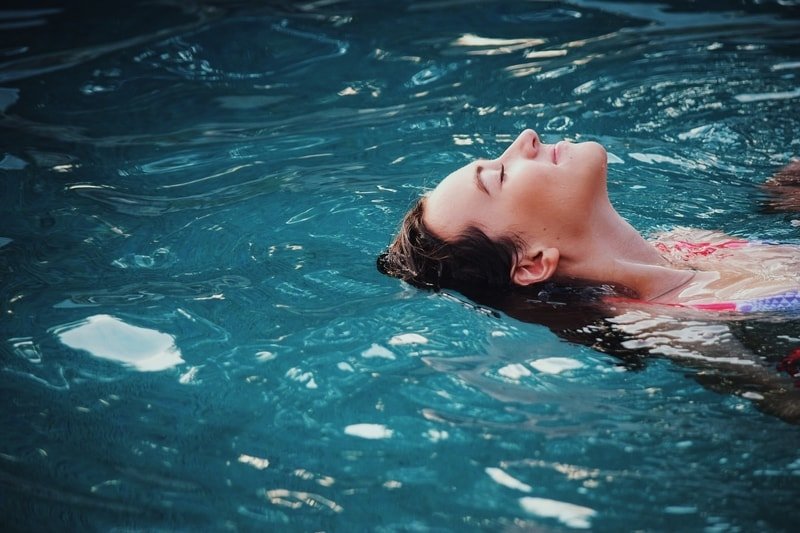 6. Nkomazi Private Game Reserve
If you're looking for an unforgettable safari experience, make your way to Nkomazi Game Reserve. The 5-star lodge is set on 15,000 hectares of land on the banks of the Komati River in Badplaas.
The Komati Tented Lodge at Nkomazi includes raised platform tents with private plunge pools and river views. It is an ideal spot for families with family tent accommodation. You'll find deluxe tent and luxury tent options as well.
The lodge features daily game drives, a gift boutique, a riverside retreat spa, and an outdoor swimming pool. At Nkomazi, breakfast, lunch, and dinner are included in the rates. You can enjoy these mouth-watering meals in the dining tent or the outdoor boma, depending on the weather conditions.
If you're an adventure seeker, head to Rocky Drift Nature Reserve (39.7 km) for an exhilarating rock climbing and hiking experience.
Highlights:
The reserve supports all the Big 5 animals (lion, leopard, rhinoceros, buffalo, and elephant)
Luxury tent accommodation with spectacular views
Guided safari walks
Private outdoor baths and plunge pools
Various spa treatments
Dining tent and outdoor boma
Address: R541, Badplaas, 1190, Mpumalanga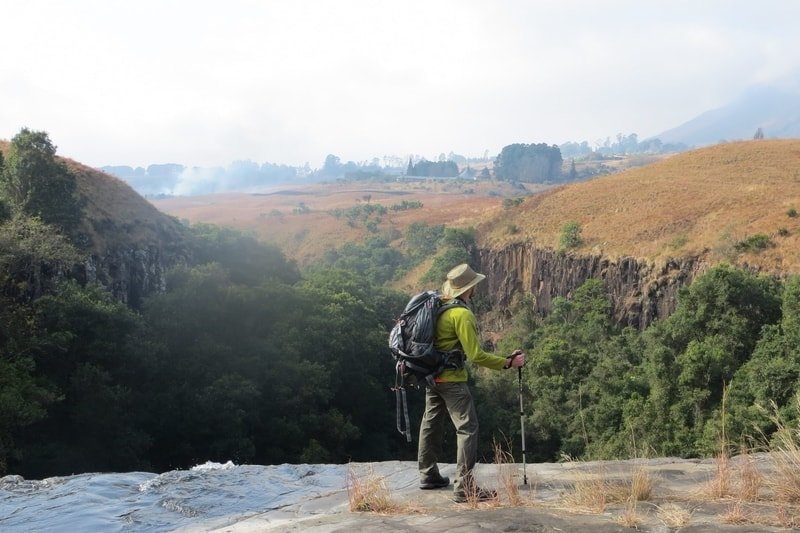 7. Cambalala Kruger Park Lodge
Cambalala is a self-catering guesthouse positioned on Kruger Park Lodge – an award-winning 4-star wildlife golf resort. The quiet environment makes it an ideal spot for those seeking a tranquil trip.
Accommodation features spacious rooms, a fully equipped kitchen, a washing machine, and a balcony with lovely garden views. There is also a swimming pool, kids playground, restaurant, and bar on the premises.
Nearby Mpumalanga attractions include Kruger National Park (10.8 km) and Perry's Bridge Reptile Park (1.5 km). Experience fun-filled activities like horse riding, game drives, canoeing, fishing, and golf (charges may apply for activities). For an adventurous day trip, head to the Blyde River Canyon (89 km).
Highlights:
Self-catering accommodation with fully equipped kitchens
An outdoor swimming pool
A balcony with garden views
Outdoor barbeque facilities
Restaurant and bar
Kids play area
Various activities – nature walks, birdwatching, tennis courts, canoeing, and much more
Address: Portia Shabangu Drive, Hazyview, 1242, Mpumalanga
8. Dawson Game and Trout Lodge
Experience 5-star accommodation with magnificent views of mountains, waterfalls, and streams. You'll find Dawson Game and Trout Lodge nestled in Badplaas, Mpumalanga. It offers visitors an enjoyable stay with its exceptional service, abundant activities, and spectacular scenery.
The lodge is a 3-hour drive from Johannesburg. If you are traveling by air, the Kruger Mpumalanga International Airport is 60.9 km from the premises.
Dawson offers a relaxing trip with spectacular wildlife sighting opportunities. As the property faces the extensive savannah, you'll spot various African animals. Keep an eye out for herds of impala, zebra, giraffes, and wildebeest.
The lodge features rooms inspired by African colonial style with Victorian-style bathrooms. It is equipped with a spa, restaurant, and outdoor pool. The trout-rich streams are perfect for fishing. You can enjoy various activities like mountain biking, birdwatching, horse riding, and hiking.
The property is 13.5 km from the Vygeboom Dam. Dawson offers day trips to various attractions that include visiting Barberton and Pilgrims Rest.
Highlights:
Spectacular wildlife watching
Swimming pool
A spacious garden
A relaxing spa
Restaurant and bar
Dining at the African-style boma
Day trips – perfect for sightseeing in and around Dawson
Various activities – hiking and walking trails, mountain biking, birdwatching, archery, quad bike trails, and bush drives
Address: Farm A20, Route 38, 1190 Badplaas, South Africa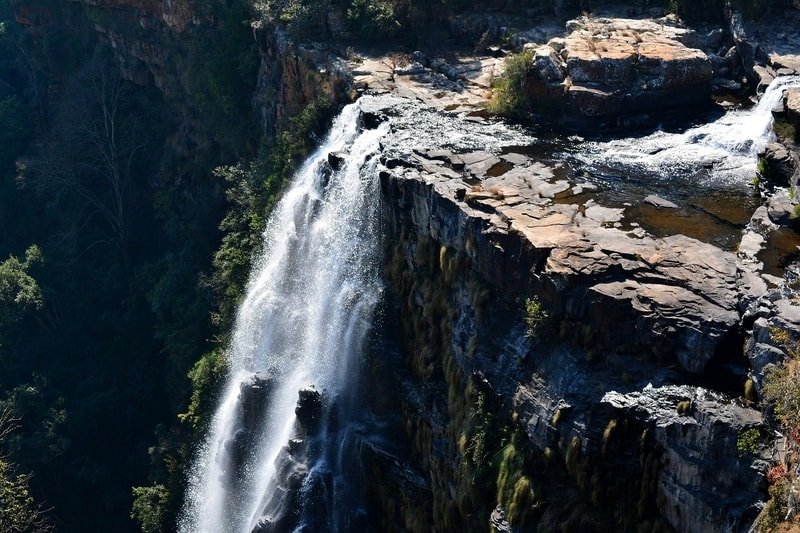 9. Greenway Woods Resort
If you're looking for an affordable stay on your African adventure, this cozy hotel is ideal. It is a family-friendly resort bordering the White River Golf Club, located just 7 km from the town of White River.
It offers budget-friendly accommodation set in proximity to the Kruger National Park. The park's Numbi gate is just a 10-minute drive away.
From exploring breathtaking scenery to fishing in Longmere Dam, the resort provides an excellent environment to unwind. Nearby amenities include an 18-hole golf course, White River Gallery, Lowveld National Botanical Garden, and mountain bike trails.
Highlights:
A peaceful environment
Luxurious rooms at affordable rates
A 18-hole golf course
Conference facilities
Banquet room
Restaurant and bar
Nearby attractions – self-drive reptile route, wine tasting, shooting range, and chimpanzee tours at Chimp Eden
Address: R40 Hazyview Road, Vintage Drive, 1240 White River, Mpumalanga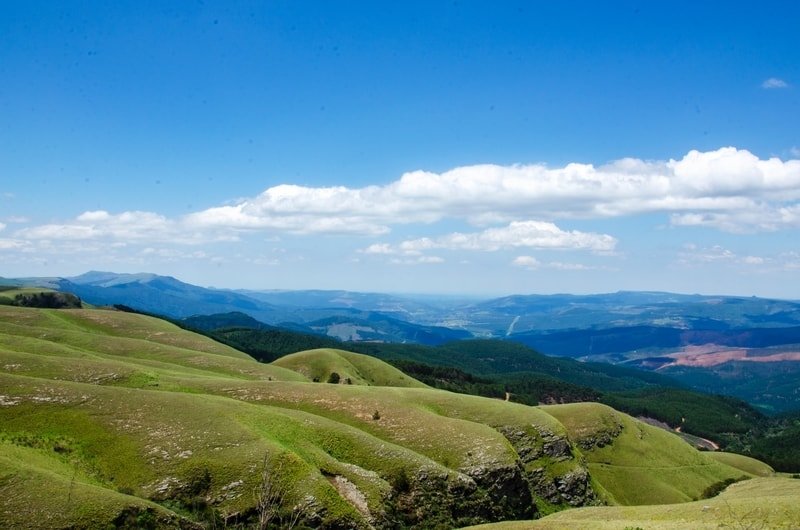 10. Southern Sun Emnotweni
Experience 4-star luxury at the Southern Sun Emnotweni hotel in Mbombela – formerly Nelspruit. It is located beside the Lowveld National Botanical Garden, providing extensive grounds with impressive biodiversity.
If you're traveling by air, the property is 24 km from Kruger Mpumalanga International Airport. The deluxe hotel offers exceptional service with traditional hospitality.
From exploring the fascinating African fauna and flora to ordering a hotel picnic basket, it's an ideal location for quality time in the tranquil gardens. You'll find the Emnotweni Casino and Entertainment Center (0.1 km) adjacent to the property. The hotel features stylish rooms with a terrace, a fitness center, and an outdoor pool.
Nearby attractions include the Barnyard Theatre (16.2 km), Nelspruit Nature Reserve (6.5 km), Mbombela Stadium (5.6 km), and Nelspruit Golf Club (5.6 km).
Highlights:
Lowveld National Botanical Garden
Fitness center
An outdoor swimming pool
The lush gardens provide the perfect spot for family picnics
In proximity to the Emnotweni Casino and Entertainment Center
Restaurant and bar
Family rooms
Airport shuttle services
Address: 15 Government Blvd, Riverside Park, Mbombela, 1200, Mpumalanga
11. Akabeko Boutique Hotel
If you're looking for an enchanting riverside couples getaway, this 5-star country hotel is the perfect place for the ultimate romantic experience. It is situated within the valleys of the Mpumalanga mountains just outside Lydenburg. Akabeko Boutique Hotel offers opulent accommodation along the Hoppe River.
The hotel is surrounded by lush scenery and wildlife with modern interior décor and elegant rooms. The private suites positioned in the gardens beside the Hoppe River are ideal for those seeking an intimate trip.
The lodge is about a 2-hour drive (120.6 km) from Mbombela (Nelspruit). The nearest airports are Nelspruit Airport (128.9 km) and Kruger Mpumalanga International Airport (130 km).
The restaurant offers country-style dining using fresh, seasonal produce from the farm. From a deluxe treatment at the Kalahari Spa and splendid picnics in the garden to invigorating hiking trails and game drives, there's plenty to enjoy at this resort in Mpumalanga.
For an exhilarating adventure, you can arrange day trips to top attractions in Mpumalanga. These include visiting Bourke's Luck Potholes (131 km), Kruger National Park (133.6 km), and God's Window (103.3 km).
Highlights:
A relaxing, romantic environment
Activities – photographic safaris, stargazing, fly fishing, bicycle rental, hiking, and much more
Spacious rooms and stylish suites in private settings
Restaurant and bar
Spa and hot tub
Golf course
Expansive lush grounds – perfect for a picnic
Day trips to top attractions
Note: The hotel is targeted at adults and is not suitable for children younger than 12 years
Address: 1 Kwaggashoek, Lydenburg 1120 South Africa
12. Buhala Lodge
Buhala Lodge is a 5-star luxury location on the southern banks of the Crocodile River. It borders the Kruger National Park, offering a remarkable wildlife experience with elegant accommodation.
The lodge features stylish rooms, an outdoor pool, and an open deck spa overlooking the Crocodile River and Kruger National Park. The rooms are in the main building. For a more private setting, consider booking a secluded suite equipped with an exclusive outdoor sitting area.
At Buhala, you can enjoy a complimentary breakfast at the outdoor veranda with splendid wildlife viewing opportunities. Regular wildlife sightings include the Big 5 animals, crocodiles, hippos, and various antelope species.
Guests at the Buhala have access to the exclusive Leopard Creek Country Club (15 km). You can also book safaris with experienced guides at an additional cost. Nelspruit Airport is 65 km from the premises.
Highlights:
Wildlife sightings
Awe-inspiring views of the Crocodile River and Kruger National Park
Tranquil bush spa with river view
Exceptional cuisine – you can enjoy meals in the dining room or at the veranda
Complimentary breakfast
Golf at the Leopard Creek Country Club
Address: Kruger National Park, N4, Malelane, 1320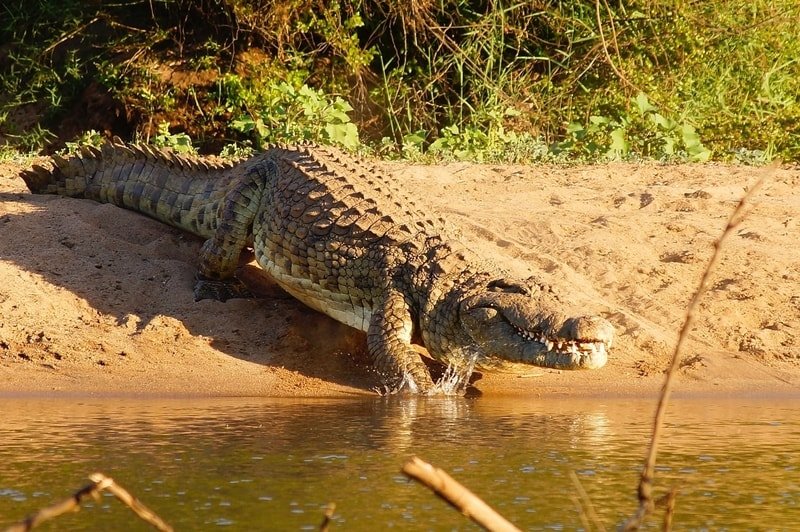 Final Thoughts on the Best Resorts in Mpumalanga
With its boundless natural beauty, a vacation in Mpumalanga will not disappoint. From affordable accommodation to luxury romantic spots, there is an ideal Mpumalanga resort for all.
If you're ready to tour Africa, why not start in the beautiful Mpumalanga province. Book your tickets and get ready for a magnificent adventure.