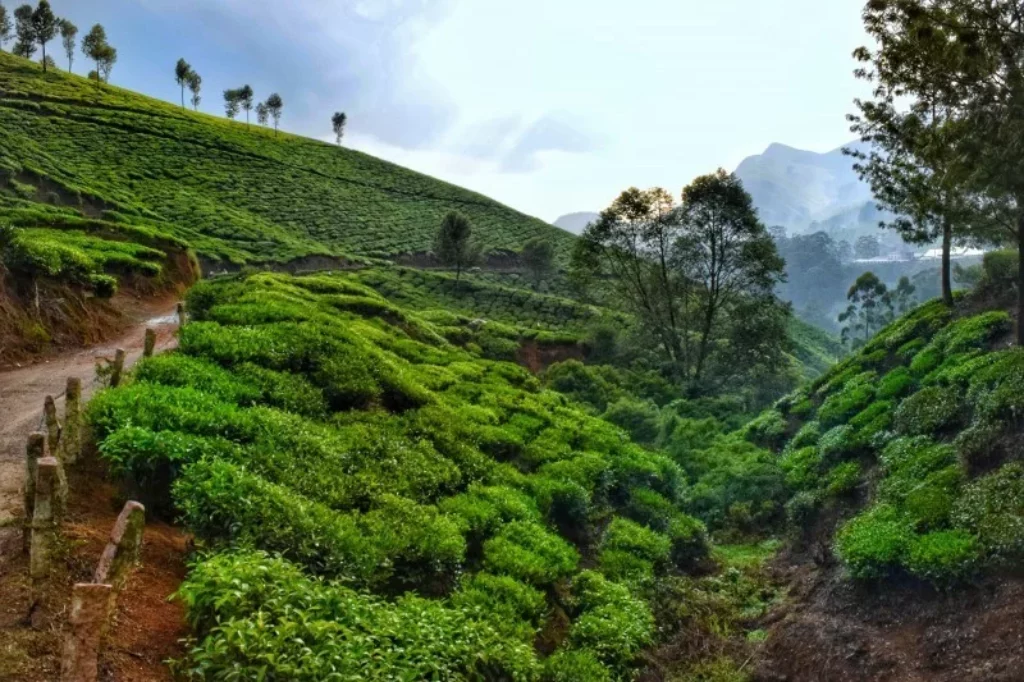 A lot of people often skip out on Kerala when planning a trip to India which is a shame because it happens to be one of the most beautiful states in India. Sure, Goa, Dharamshala, Pondicherry, etc. are good places to visit as well.
But if you want to experience the real charm of India and want to avoid the popular and often overcrowded cities then you should follow this fun one week Kerala itinerary and discover a part of India famous for its unrivalled nature.
Kerala is actually known as God's own country in India because it is filled with mesmerizing nature which will make you feel like you are in paradise. From lazing on the Kerala backwaters to spending time in the Munnar tea estates, there is a lot to see and explore here. And trust me, you would definitely not get bored when exploring this beautiful state in India.
When I was in Kerala I had so many incredible experiences with the locals and couldn't believe how friendly everyone was. I remember meeting some incredibly friendly locals while hiking the hills of Munnar, who kept encouraging and helping me and my friends to get to the summit.
It seemed everywhere we stopped in Kerala, everyone would always have the widest smile on their face, welcoming us with cold drinks and flowers. If there's one reason you should travel around Kerala, it's to interact with the locals and no doubt make many new friends for life.
Although 1 week in Kerala is too short to actually see everything that this place has to offer – bit's enough to get a good taster. In a week, you won't be able to cover all the main cities and towns in Kerala but you can focus on three different experiences here. So, here is a 1-week itinerary for you to make the most of your short time in India. Hope you enjoy this fun Kerala itinerary – perfect for adventure lovers.
VIDEO: Kerala, Human By Nature
Fun-Loving 7 Day Kerala Itinerary
Day 1: Arrival in Kochi
Kochi is the main hub for getting a flight into Kerala and then heading to most cities and towns in this state. You have several international and domestic flights arriving and leaving from Kochi every day so it would be a good idea to reach Kochi first and explore this city.
Ideally, 1 day is enough to cover all the major sights in Fort Kochi so you can set aside a day for exploration.
Where to Stay
Although you will get accommodations all over the city, you should find a hostel/hotel in the Fort Kochi area as it offers the most sightseeing options and activities to do in Kochi. There are several hostels and restaurants for you to explore here in a decent budget. Also, Fort Kochi is directly accessible from Ernakulum and the Kochi airport via buses, taxis, ferries, etc. so you won't have a lot of trouble moving around.
What to Eat
Seafood is really famous in Kerala so you can try out some local seafood dishes in Fort Kochi. You can also try the local fish thali here at any of the restaurants near the Fort Kochi beach.
What to Do in Fort Kochi
After reaching Fort Kochi, you can explore the place on foot as this area is quite small. You can start by going to the Mattancherry Palace and the Jewish Synagogue to learn the history of Kochi. Then, you can head to Jew Street for a little shopping and eating. After that, you can make your way to the beautiful Santa Cruz Cathedral Basilica for some peaceful time.
And then, you can walk over to the Fort Kochi beach and admire the beautiful Chinese fishing nets which are erected over here. On your walk, you will also come across several street arts which are beautiful to look at and photograph.
Day 2-3: Alleppey  
From Fort Kochi, you can go to Alleppey which will take around 2-3 hours by bus. So, if you start early in the morning around 6 a.m., you can easily be in Alleppey by 9 a.m. and check-in to a houseboat for an overnight stay.
Alleppey is best known for its backwaters so staying in a houseboat is a must. You can also take a canoe ride on the backwaters and explore more of the area here and can easily spend 2 days here.
Where to Stay
I would suggest you to make the most of your stay here and spend a night on a houseboat in Kumarakom. You will find many options available online and can even check with the houseboat owners once you reach Alleppey.
What to Eat
In Alleppey, you have to try the local Kerala dishes like Appam, Puttu, etc. which are usually served for breakfast. For lunch, you will get a nice fish thali which is delicious and filling and will make you fall in love with their food here. As for the dinner, you won't get a fish thali but there are other options like beef, vegetables, etc. which you will get in most small food joints and restaurants here.
What to Do in Alleppey
If you follow my advice then your 1 day will go on the houseboat so you will be left with only 1 day to explore Alleppey. On the houseboat, you will experience the backwaters of Alleppey and will be able to just relax and take in the view. You will also get a taste of the local cuisine and will watch an amazing sunset once you anchor near Kumarakom.
The next morning, you will be dropped off at the shore again so you can use the day to explore Alleppey. You can head to the Alleppey lighthouse and then to the beach, both of which offer an amazing view of the ocean. If you want to explore the canals in Alleppey then it would be a good idea to go on a shikhara/canoe ride for 1-2 hours in the evening.
Day 4: Varkala
After Alleppey, you can head to Varkala which is just 3-4 hours from Alleppey and can be reached via both buses and trains. Varkala is not a big town and has only a single beach but it is one of the most beautiful and relaxing places to visit in Kerala. Here, you can simply enjoy the view and chill on the beach or take a walk to the Varkala cliff to admire the ocean view in front of you.
Where to Stay
In Varkala, you have many beach facing resorts where you can stay and several hostels for budget travelers as well. Most of the accommodations are close to the beach so you can choose any, depending on your budget.
What to Eat
In Varkala, you get a lot of restaurants and cafés which give you an amazing view of the beach and the ocean. So, you can come here to sit and relax while enjoying a delicious meal along with the cool ocean breeze.
What to do in Varkala
As I said earlier, there isn't really a lot to do in Varkala and it is more of a relaxing place than an exploration town. So, you can head to the beach and get slightly suntanned and then you can head to one of the restaurants/cafés here to eat. You can also get a body massage or a foot massage as Varkala is quite famous for it.
And if you love to shop then you definitely should check out the beachside shops here which sell cheap but amazing clothes to the travelers.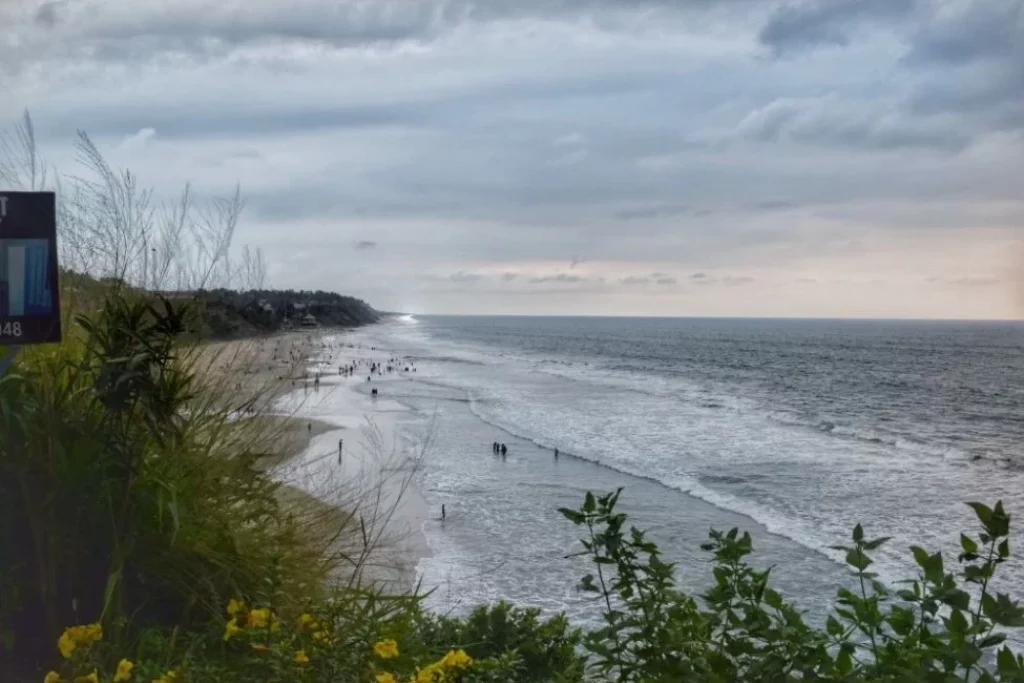 Day 5: Kovalam
Another amazing place where you can spend at least 1 day is Kovalam which is just 2 hours from Varkala. While Varkala had a single beach for you to explore, Kovalam has a couple of beaches for you to choose from and is actually best-known for its lighthouse. So, you can take a bus to the Varkala Railway Station from where you will get a train to Trivandrum. In Trivandrum, you can take a bus to Kovalam which will take around 45 minutes to reach.
So, if you start from Varkala around 6 a.m., you will be in Kovalam by 9-10 a.m.
Where to Stay
Similar to Varkala, you have options of the beachside resorts or the hostels in Kovalam for staying. The hostels are slightly on the inside but are just 5-minutes' walk to the beach. I would suggest you stay near the Lighthouse beach as there is a lot to do and see here and you have many amazing sunbeds to relax under as well.
What to Eat
In Kovalam, you will find several beachside cafes and restaurants which will be slightly expensive but will serve good food and a variety of cuisines. But if you are on a budget then you can head to the local food joints which are away from the beach and include fish thalis, chicken thalis, etc. and are extremely delicious.
What to do in Kovalam
In Kovalam, you can head to the famous lighthouse from where you get an aerial view of the entire Kovalam town. It is quite windy here but the feeling of looking at the entire city from above is entirely something else. You can also head to other beaches like the Kovalam beach, Lighthouse beach, Samudra beach, etc. If you don't feel like walking too much, you can also rent a sunbed for a couple of hours and just sleep on the beach, read a book, etc.
Also, make sure that you don't forget to watch the sunset from the Lighthouse beach because it is really beautiful and a lot of people come here to admire the sunsets.
Day 6-7: Munnar
Finally, you can end your Kerala trip by heading to Munnar which is one of the most popular hill stations in Kerala. In Munnar, you can explore the tea estates and the beautiful mountain views and will be completely mesmerized by the greenery here.
In order to reach Munnar, you will need to take a train from Trivandrum to Kochi which will take about 4 hours. And from Kochi, you can take a cab or a bus which will take about 3-4 hours to reach.
Where to Stay
In Munnar, you have a lot of options in the city but I would suggest you stay outside the main city as it would be peaceful and you will be able to explore better. You will find a few stay options near the Lakkam waterfall which is connected by the local bus. So, you can stay here and then head out to the nearby tea estates, waterfalls, etc.
You will also be closer to the Eravikulam National Park which is one of the major attractions in Munnar.
What to Eat
In Munnar, you will again get good Kerala thalis for a cheap price which will be delicious. Apart from that, you can also head to the main town and have a meal in one of the restaurants here. You will get all kinds of Kerala dishes and other South Indian dishes here and many bakery shops as well to try out.
What to Do in Munnar
When you reach Munnar, you can start by going to the Eravikulam National Park and spend a couple of hours here exploring the amazing flora and fauna here. You can spend time near the Lakkam waterfall and just walk around exploring the local tea plantations and villages here. You will also catch an amazing sunset here and will meet several other travelers in this area too.
Next, you can head to the Top Station viewpoint and get down at random, colorful villages, on the way. Also, go to the Mattupetty Dam where you can go boating and explore the surrounding tea gardens as well.
Once you are done with Munnar, you can head back to Kochi and catch a flight to your next destination and finally end your Kerala trip.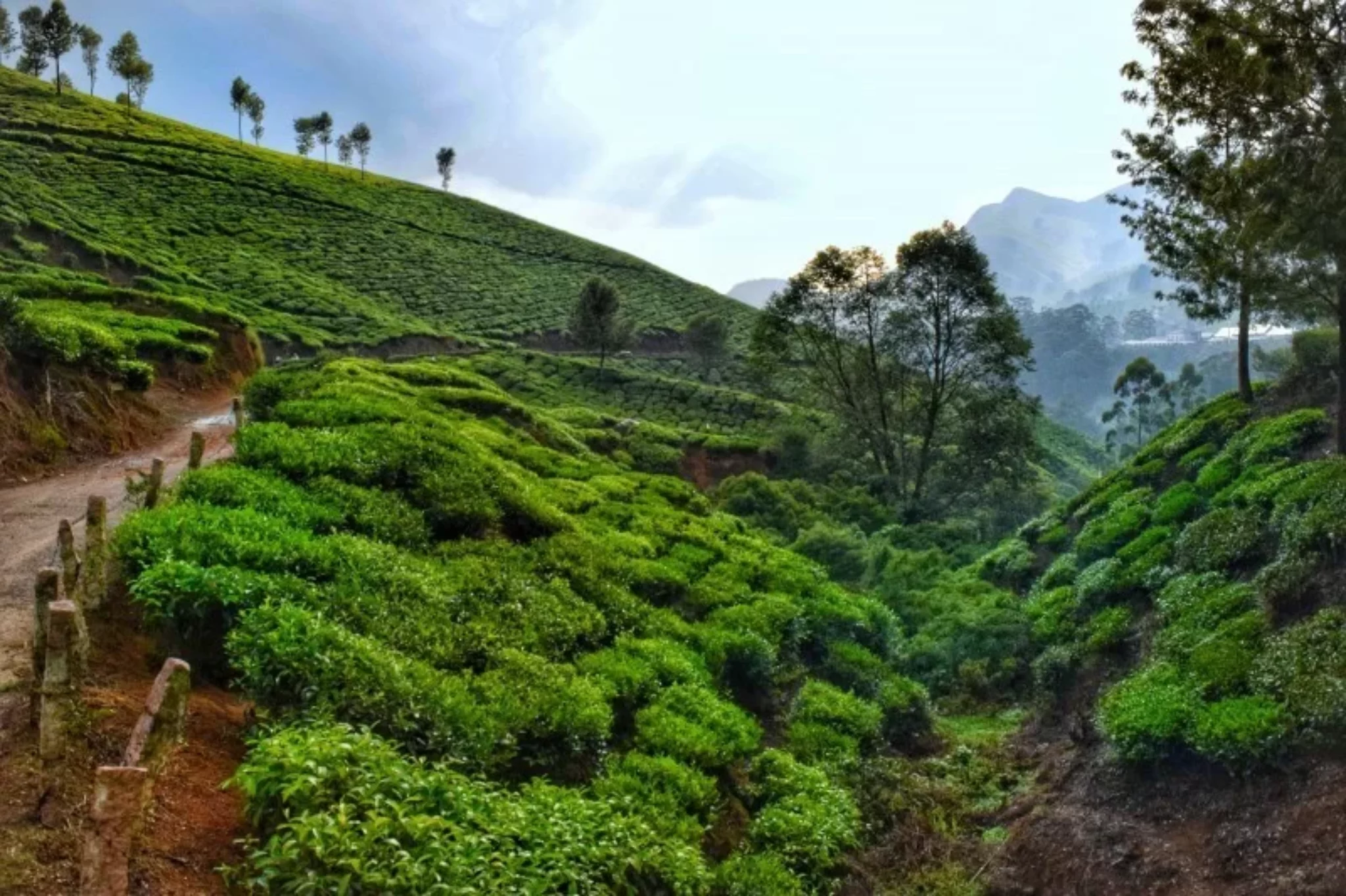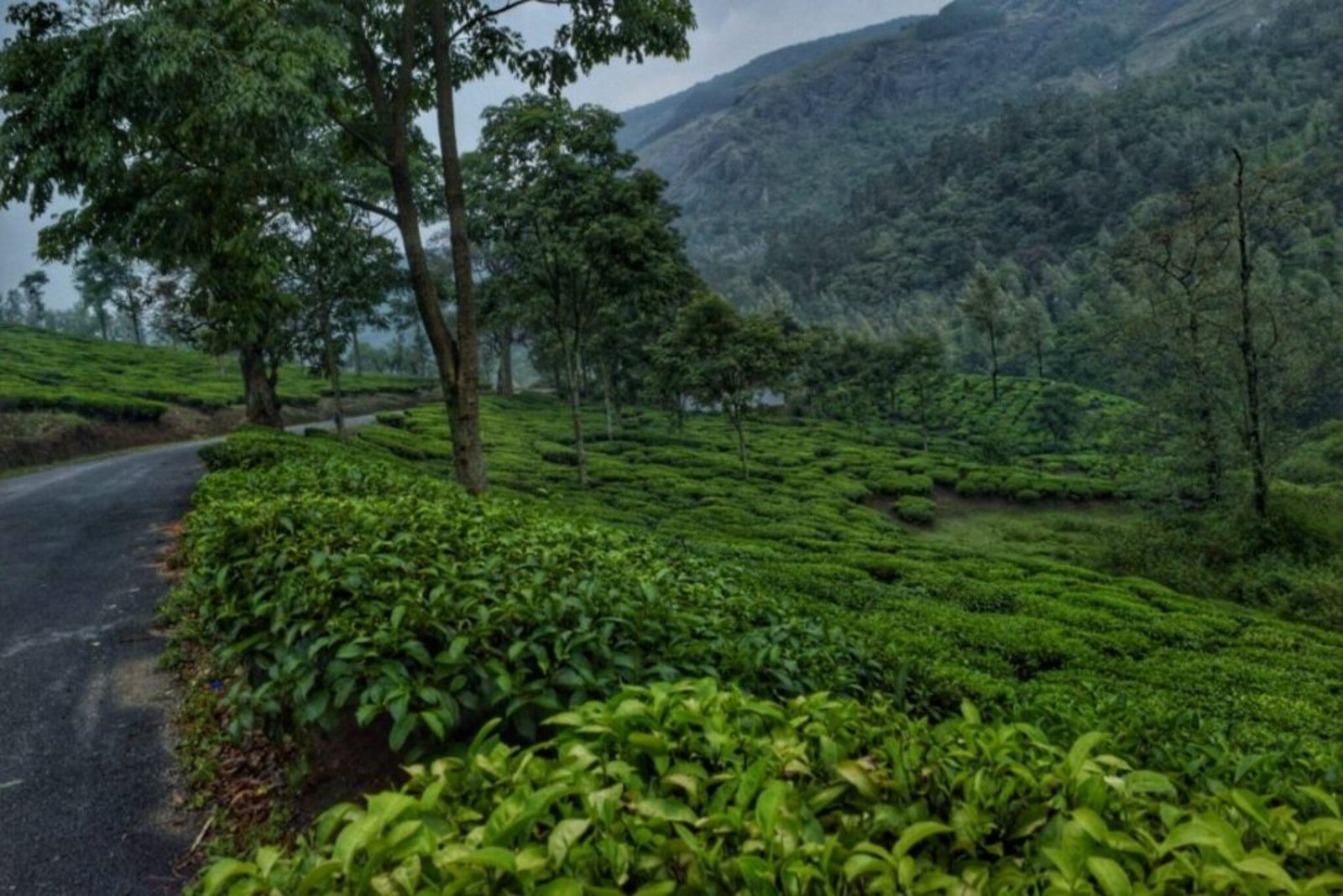 Bio: Rachita Saxena is an Indian travel blogger who quit her job a year back to pursue her passion for traveling. She shares her travel stories and adventures on her blog, Nomllers, and her Instagram account.
This post has been sponsored by Kerala Tourism.