There is no wonder why Thailand has become one of the most famous travel destinations in the world! You are blessed with somewhere that you can enjoy the splendor of rich culture, and dive into spiritual knowledge, all while being immersed in the most scenic and beautiful surroundings! You are given a chance to escape into a utopia, and experience life in a serene way that is unique to this magnificent country.
Visiting Thailand is a must for all those with a spark of wanderlust, and it is an adventure you will remember in your heart forever! You will find a treasure trove of beaches adorned with palm trees and hammocks, clear blue lagoons, ancient Buddhist temples, tribes that capture the soul and culture of the locals, and the fun of nightlife in the city!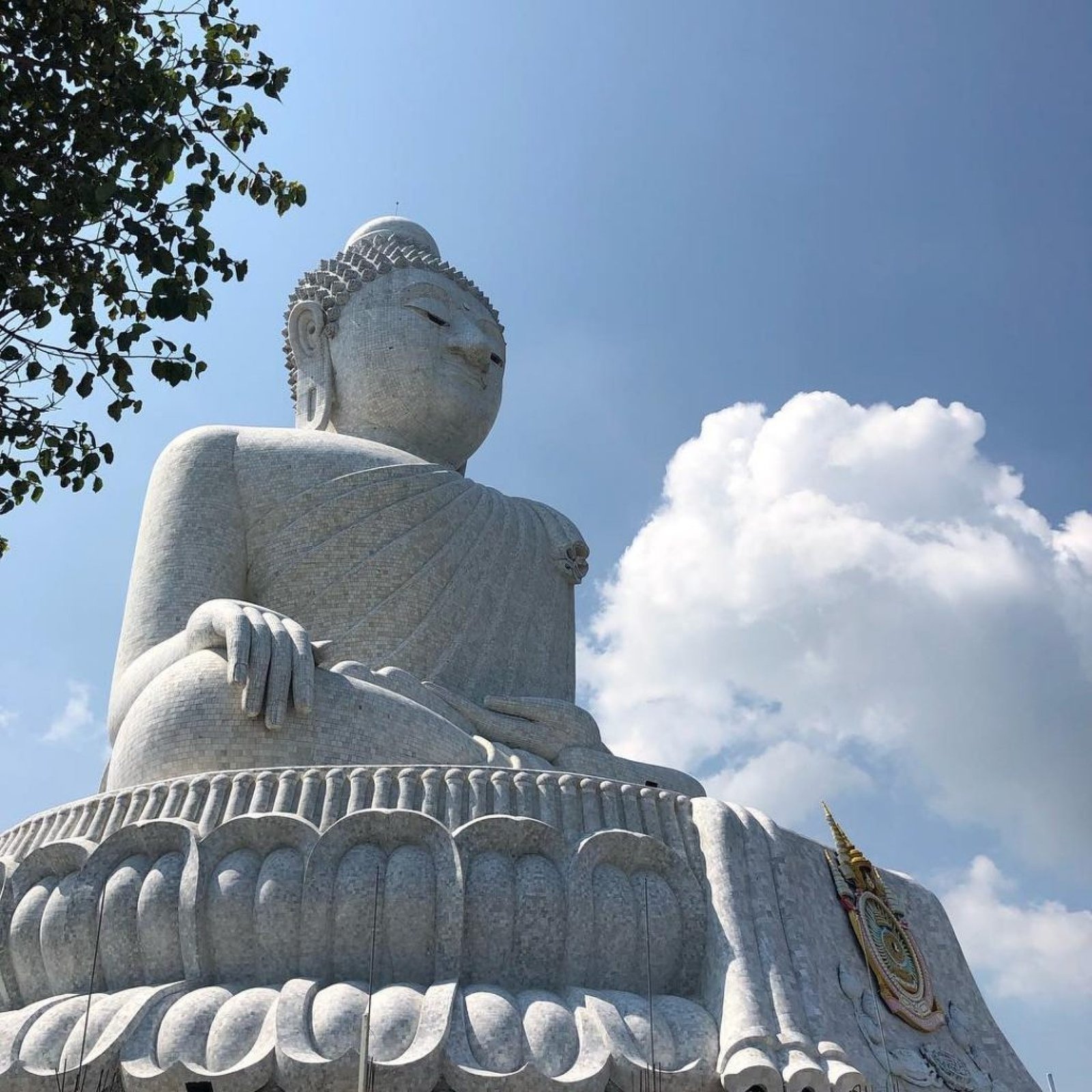 Unique Places To Visit In Thailand
There are certain experiences that countries such as Thailand can give to you, that you will never have the chance to have anywhere else in the world. These once in a lifetime places are some of the must-see places in Thailand.
Damnoen Saduak Floating Market
The very exciting markets in Thailand offer you the opportunity to really see and feel how the locals live their day-to-day lives. Spending the morning on a traditional long-tail boat, floating about through Bangkok, is something you can only expect in Thailand! Purchase fresh produce, food, travel souvenirs, and colorful clothing all from the comfort of your Thailiense boat.
The vendors all provide cultural cooking with sensational flavour! Don't miss out on the coconut pancakes and stir-fries whilst you sail through the market. You will be captivated by the vibrant lifestyle displayed by each unique market, but the Damnoen Saduak Floating Market will surely be a favorite.
Phimai Historical Park
This complex hosts a space that demonstrates the variety of incredible spiritual history that Thailand is known for. You will come across outstanding shrines and carvings that have been around for thousands of years.
One of the most renowned shrines is of  Angkor King Jayavarman VII, sitting cross-legged in the manner of a Buddha. You can find the original in the Phimai National Museum. The temple was one of the first to be built in the country, so as you walk about enjoying and soaking up the atmosphere, you will feel a sense of being taken back through time. Stroll over to the Naga Bridge, said to be a passageway from heaven to earth, and simply bask in the majesty of these sacred sites.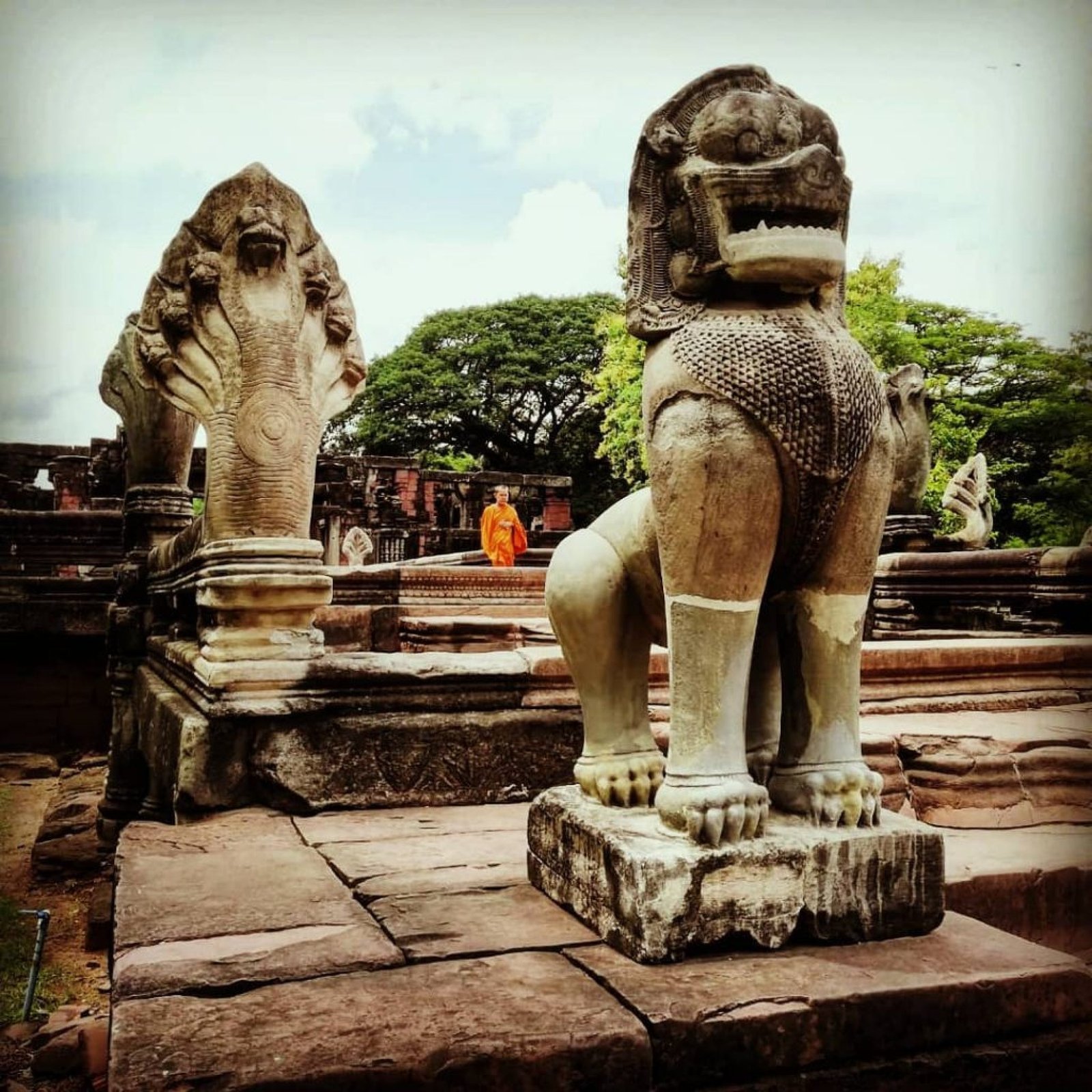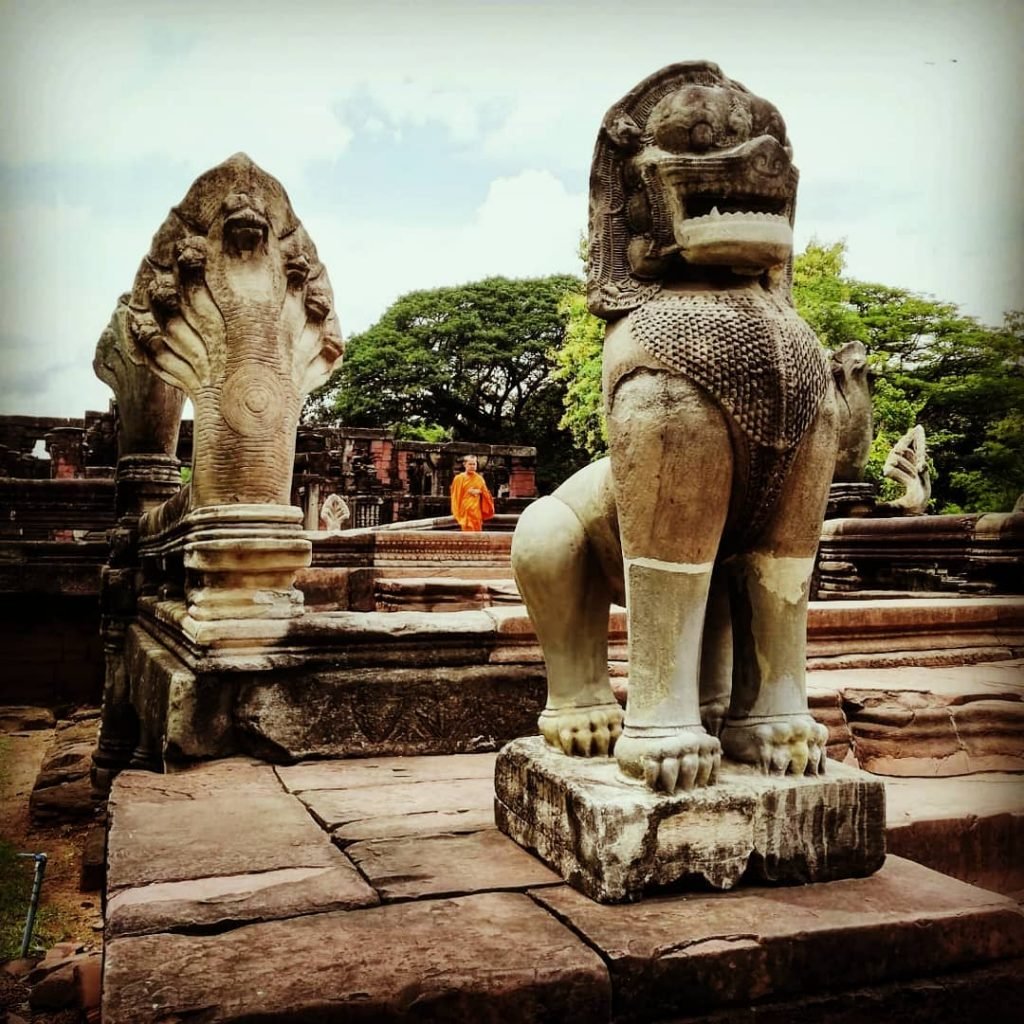 The Most Beautiful Places in Thailand
There are a bounty of exquisite places to visit on your travels to Thailand. Everywhere you go will be like a dream come true, and the tropical beaches will have you feeling like a million bucks! Here are just a few of the many gems you will find.
Thai Islands
If you are looking for tropical islands to relax and melt the day away, look no further. Every one of the lagoons and beaches found on the Thai Islands is going to make you feel as if you have found heaven!
Railay
Railay is a modest peninsula on the south of Thailand. You can only travel there by boat, as you will need to maneuver past the limestone cliffs that keep the island inaccessible from the mainland. These marvelous cliffs offer plenty of fun climbing for rock climbers from all over the world.
Railay has become one of the top places to visit in Thailand due to its remarkably relaxed environment and the secluded nature of the island. There are resort bungalows hidden away in the lush vegetation, and developments being built in a way that cooperates with the tranquility of the expansive landscapes.
Khao Sok National Park
If you want a place that will take your breath away, you will find all the magic you're seeking at Khao Sok National Park. It has been said to be Thailand's most beautiful wildlife reserve. This reserve is a sanctuary for many species of wildlife. You will meet Asian elephants, wild boars, bears, barking deer, gibbons, langurs and so many more exotic friends.
True to the spirit of Thailand, none of the animals are in cages. You are free to walk trails and spot the animals along your way through mesmerising jungles and canopies of plant life.
After photographing and admiring the animals and high-up viewpoints, you will find yourself following trails to natural pools with refreshing waterfalls. This will cool you off whilst you take in all of this natural bliss.
Historic Places To See In Thailand
Thailand is one of the few places in the world where monuments, temples and shrines have been around for thousands of years. Even the ruins from lost civilizations are honored and shared with those who are enthusiastic to learn more about this mysterious land.
Phanom Rung
Located on an extinct volcano, Phanom Rung is an ancient Hindu shrine. The architecture is something that will have you awestruck as you explore.! The shrine was built as a monument to the Hindu deity, Lord Shiva, and is built entirely out of sandstone and laterite.
Four times a year, the sun is positioned in a way that it's beautiful rays light up all of the 15 doorways. During these phases, the locals celebrate, and the park extends its hours.
During the April alignment, you can experience ancient Brahmin ceremonies and eccentric sound-and-light shows at the Phanom Rung Festival.
Bangkok's Grand Palace
This palace is a huge monument of Asian history, and will keep you enthralled for hours as you travel through the 218,000-square-meter walled city. There are old royal residences, buddhist temples, throne halls and of course, unique and historically priceless artworks.
One of the most memorable sites you will find during your visit to the Grand Palace is the Royal Pantheon. Intricately made statues of all the past leaders from the Chakri dynasty are proudly featured here.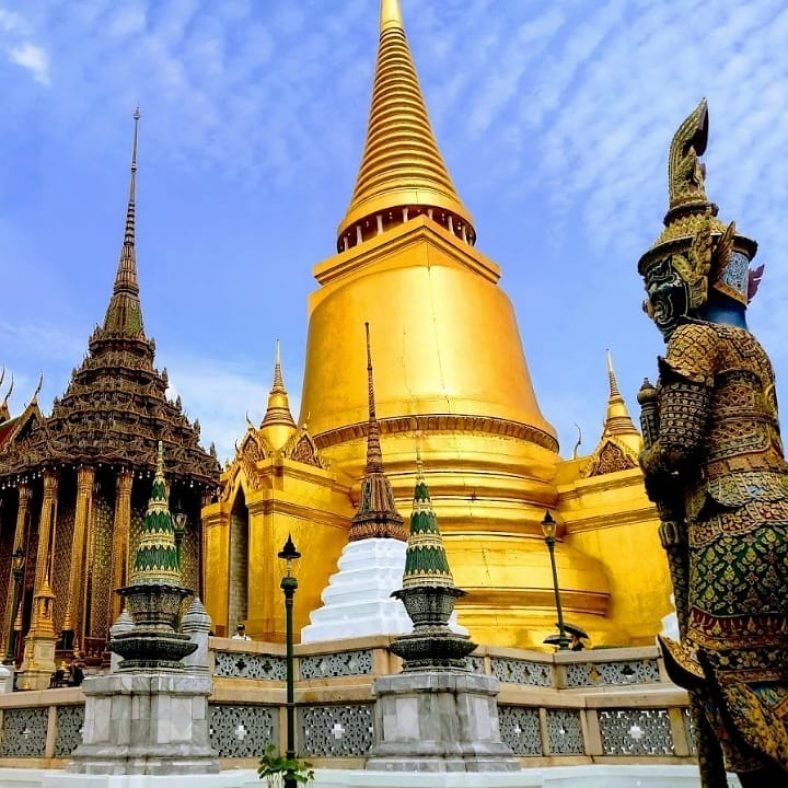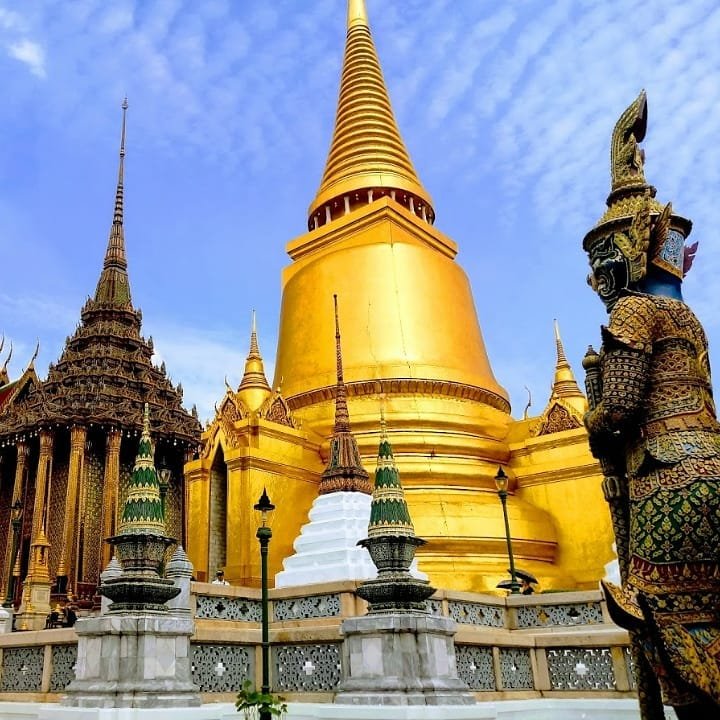 The Phi Phi Islands
The Phi Phi Islands is a popular resort area, known for its vast uninhabited beaches. You can book day trips to surrounding islands from the only area with developments, Phi Phi Don.
During one of your day trips, you can have a laugh at the antics you will see on Monkey Beach in Koh Phi Phi. The lovable monkeys will meet you up close, as they are not shy, and you will have to keep an eye on your snacks!
This is a must see place in Thailand for animal lovers and those who enjoy precious shores of untouched beaches.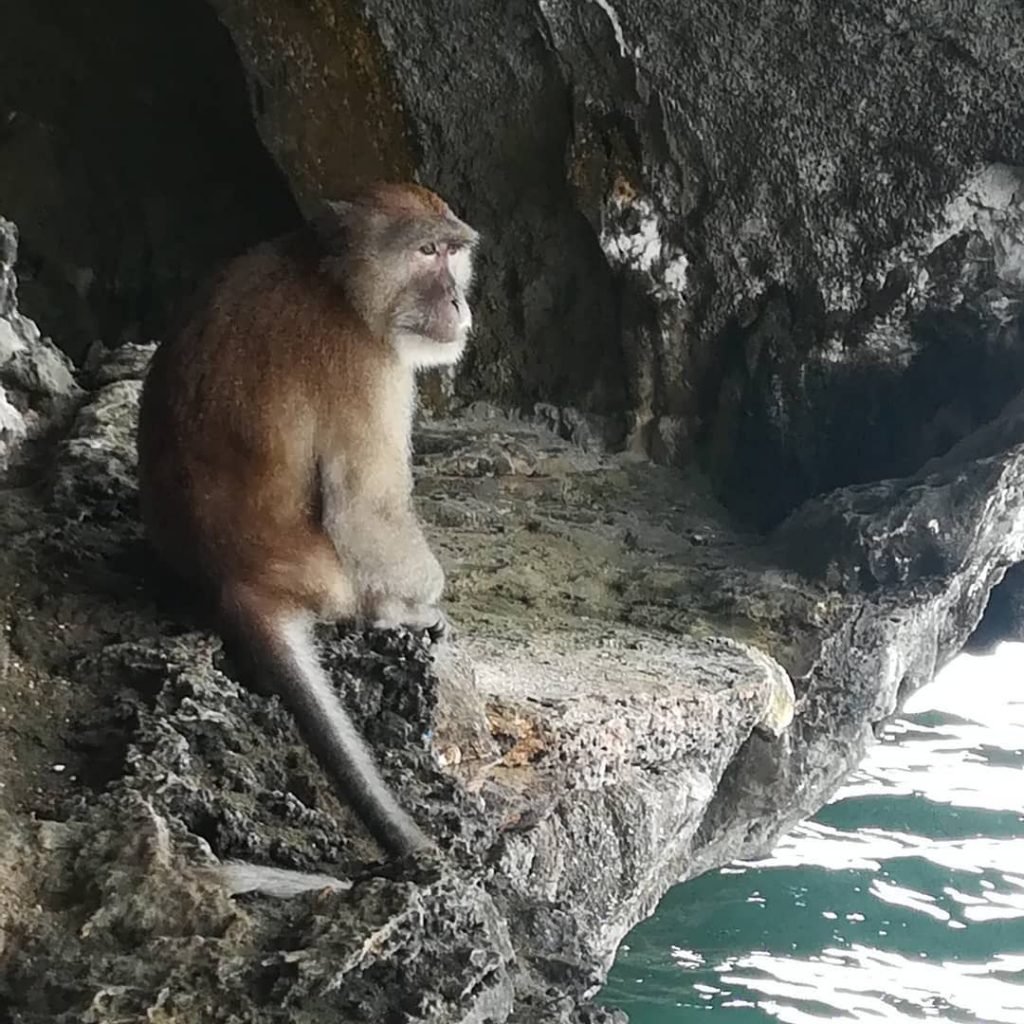 The Ruins of Ayutthaya
This site was founded all the way back in 1350, and is situated on an island, in the centre of three rivers that connect to the Gulf of Siam.
The Ayutthaya Kingdom was once named the most magnificent city on the earth. After it was destroyed by the Burmese, all that is left are the ancient ruins of this legendary kingdom. These ruins consist of three palaces and over 400 mesmerising temples.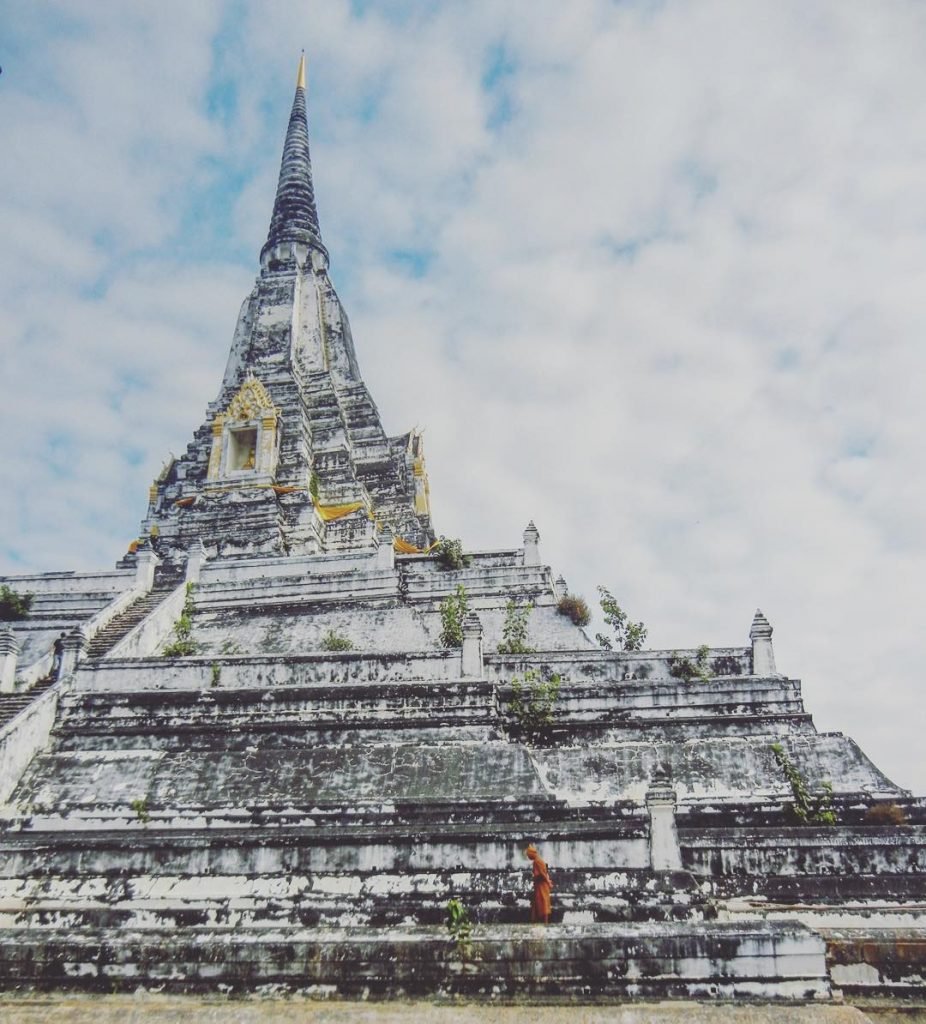 Affordable Thailand Vacation Spots
Finding a place to stay has never been easier! You will be met with plenty of hotels, resorts and backpackers all the way through Thailand. Here are some inexpensive and beautiful options for you to consider.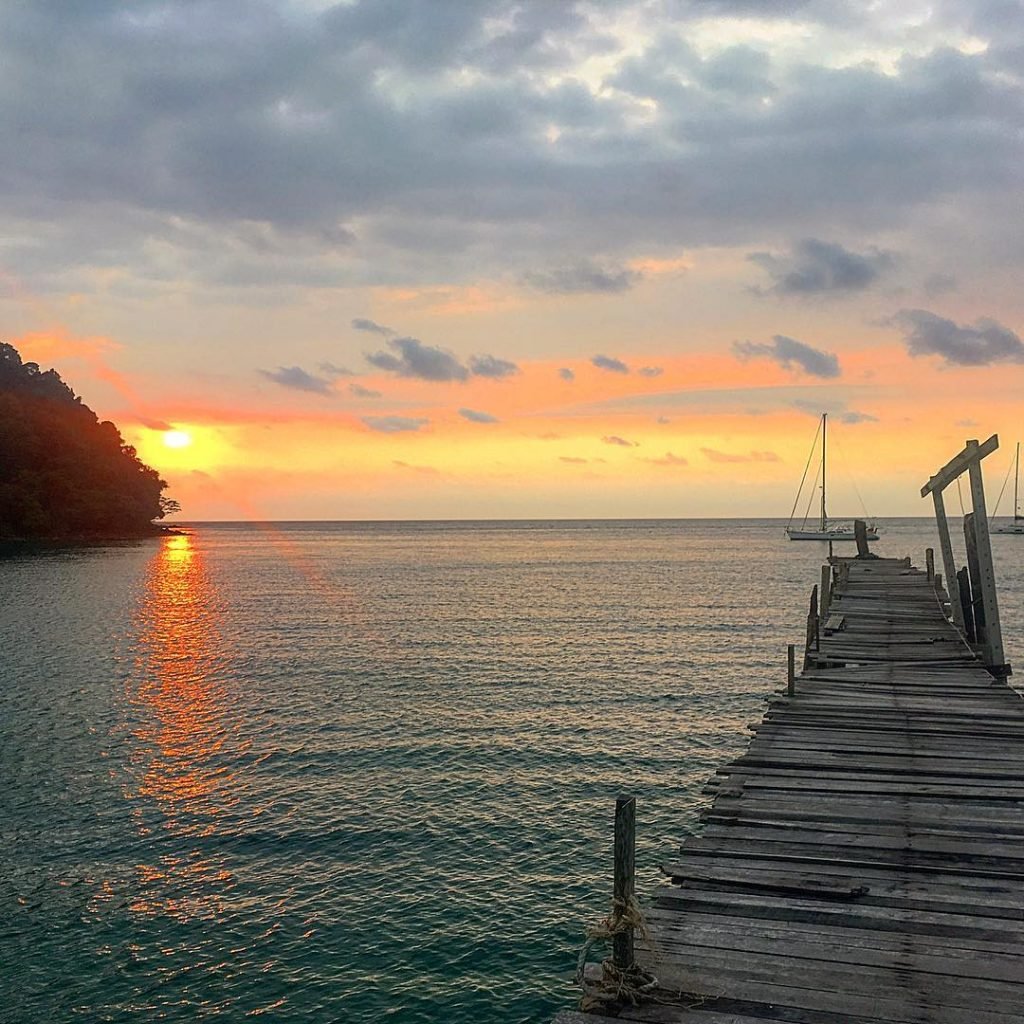 Koh Kood
This island is the fourth largest in Thailand, yet remains the least populated. Koh Kood is surrounded by large and pristine beaches, with white-sand shores and aqua-blue oceans.
Inland, you will be amongst the gorgeously dense rainforest, with plenty of hiking trails, and a stunning freshwater lagoon.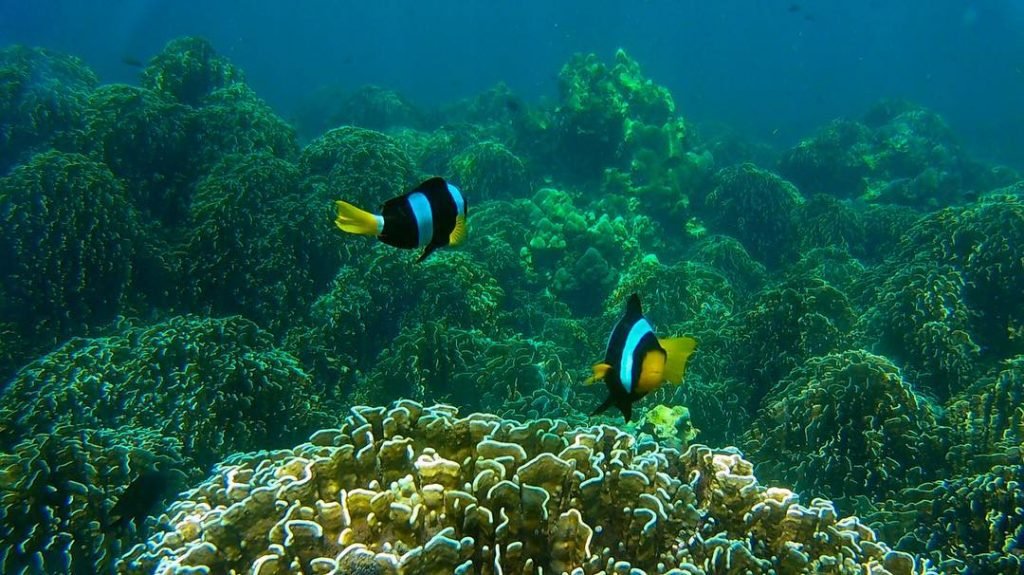 Ko Lipe
This small island can be easily toured by foot in an hour, and is just outside the Tarutao National Park – making it susceptible to laws that prohibit construction.
The three main beaches have a large array of accomodation spots! You will come across scenically developed grass huts and bungalows.
Ko Lanta
Ko Lanta is a collection of islands just off the coast of Thailand, and is a part of the Krabi province. There are many breathtaking beaches on the west coast of Ko Lanta, and each one provides a host of resorts and bungalows at a cost-effective rate.
These islands are well known for their abundant ocean life, and coral reefs! Whales, manta rays and a variety of other wild aquatic creatures are found here. You will also see a variety of indigenous tropical plants and ancient rainforests to enjoy!
The Best Cities To Visit In Thailand
With many well known areas, and a huge population, Thailand offers all of its guests a customized city experience. You are spoilt for choice and can be picky when it comes to finding a city that suits your own taste.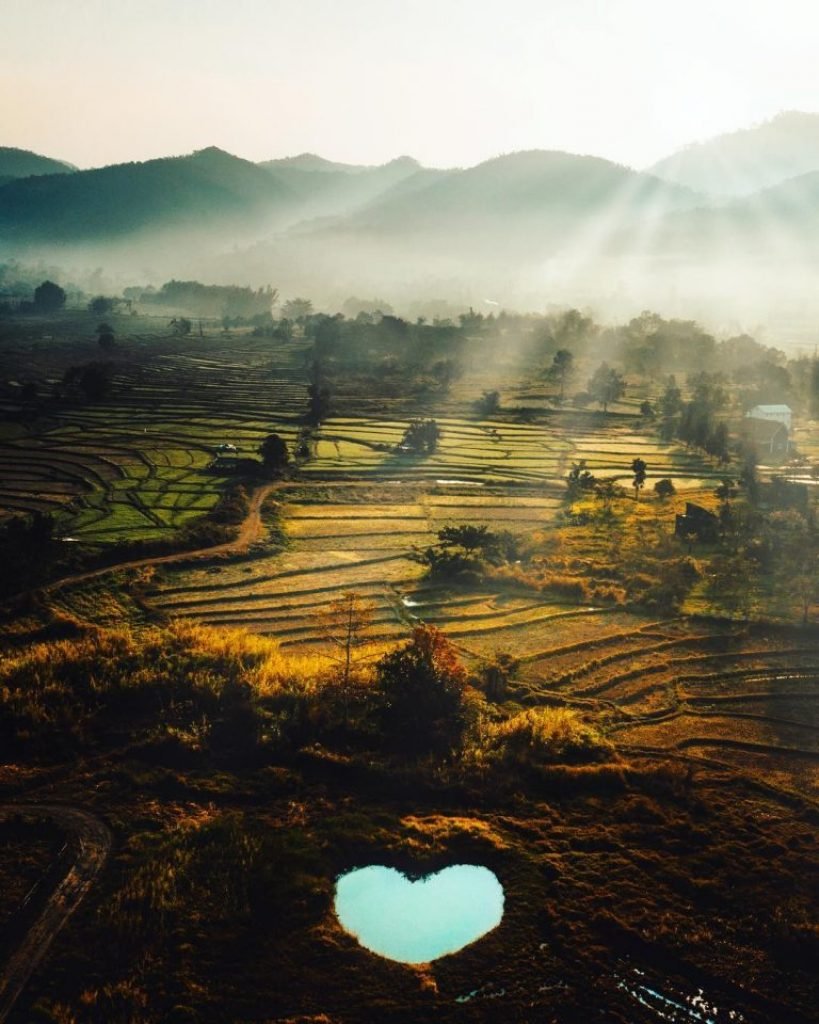 Pai
If picture-perfect surroundings of valleys and beautiful atmospheres excite you, then Pai is just the place for you!
You will have found a spot that is at the foothills of mountains that have hiking trails to some of the old major tribes of Thailand. Pai is also home to elephant camps, enchanting waterfalls, natural hot springs and the Pai River for you to go tubing !
Korat
Most of the cities in Thailand give you an excellent chance to see temples, parks and busy markets – but Korat is a city where you can experience all if this without the hubbub of mass tourism.
Thanks to the lack of tourists, you will be have an authentic look at the way in which the locals of Thailand live. You will also have a lovely starting point for your journey, as Korat has easy access to the Khao Yai National Park and Phimai Historical Park.
Chiang Mai
This city is wonderfully bordered with the mountains of Northern Thailand. Chiang Mai is flourishing with many activities, lush vegetative landscapes, and soulful hill tribes.
This city is overflowing with culture, boasting historical and modern architecture. You will be amidst the local life, where you can make memories at the night market, watch Muay Thai boxing or get a professional and traditional Thai massage.
Bangkok
The capital city is bursting with exciting energy and will provide you with more than a few unforgettable experiences! You will also be getting a vast understanding about the ethnicities in Thailand, as this is also the country's biggest city. It is absolutely booming with a cosmopolis of modern buildings, such as high-rise towers, palaces, temples, many active markets and a thriving nightlife of clubs!
The city is known today as an overpopulated and polluted area, but it does have many tropical green parks and canals. Bangkok is also the home of the sacred Wat Phra Kaew temple, where the Emerald Buddha can be admired.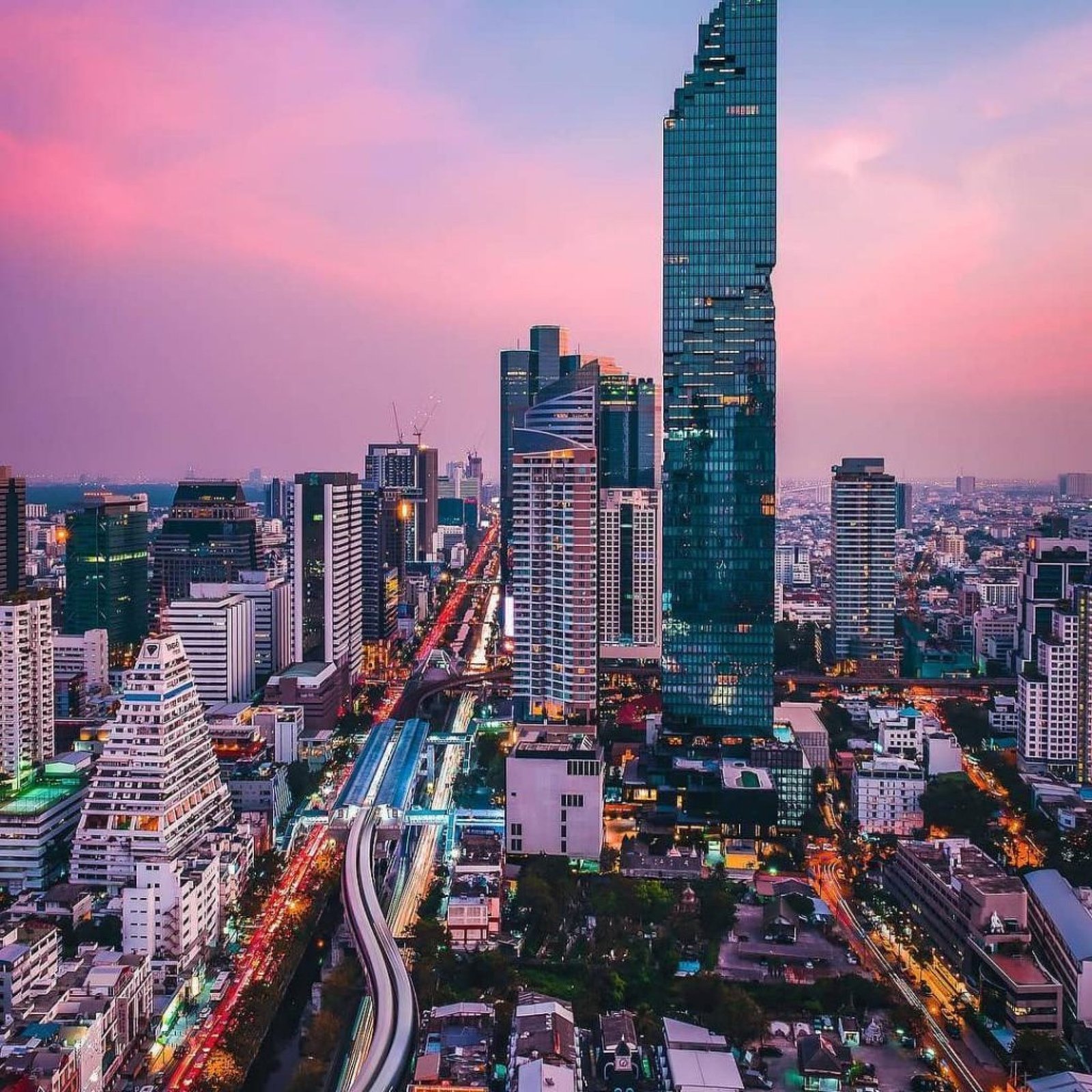 The Most Famous Places in Thailand
As one of the world's most raved about and enjoyed travel destinations, Thailand has many landmarks and places that have come into the limelight. These amazing areas are some of the world's most renowned sites and places in the world.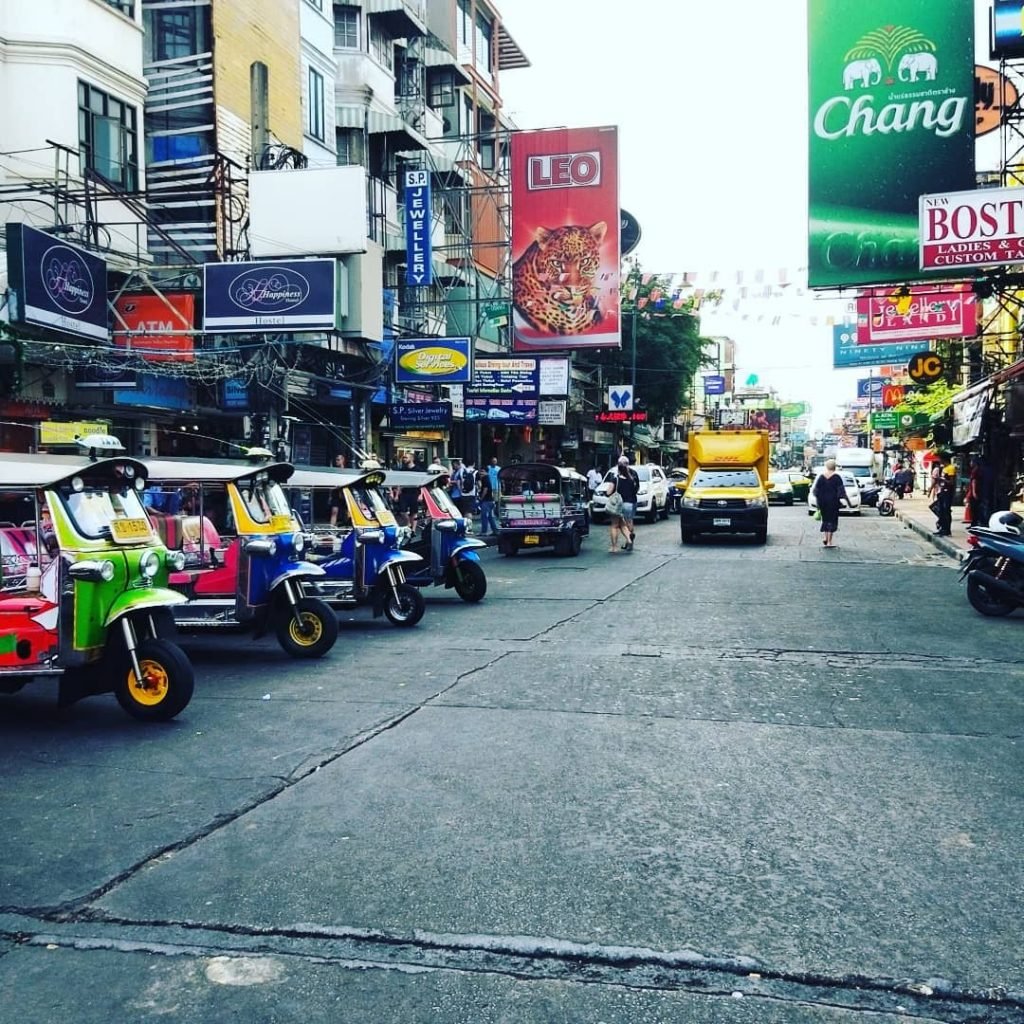 Khao San Road
This street has gained popularity due to the massive amount of cheap shopping, delicious dining, and pumping nightlife. This is a wonderful spot to begin your traveling, and has many beautiful hotels.
Phuket
This is Thailand's biggest and most developed island. You can easily return to main land as the island is connected by two bridges. Phuket is a wonderful way to see the tropical side of Thailand,  whilst remaining close to civilization and the hum of local living.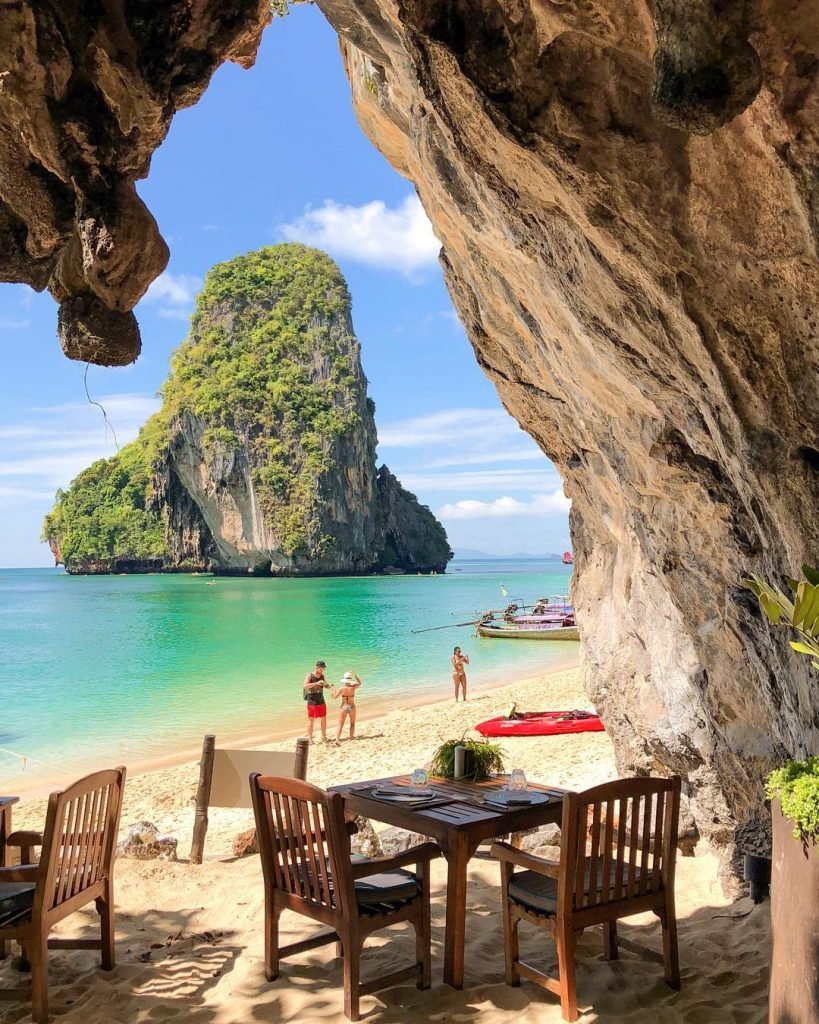 Krabi
This province is the destination for a bunch of Thailand's most famous beaches. Railay is the top of the list, but you can also catch boats and buses to many other exotically relaxed and picturesque islands from Krabi.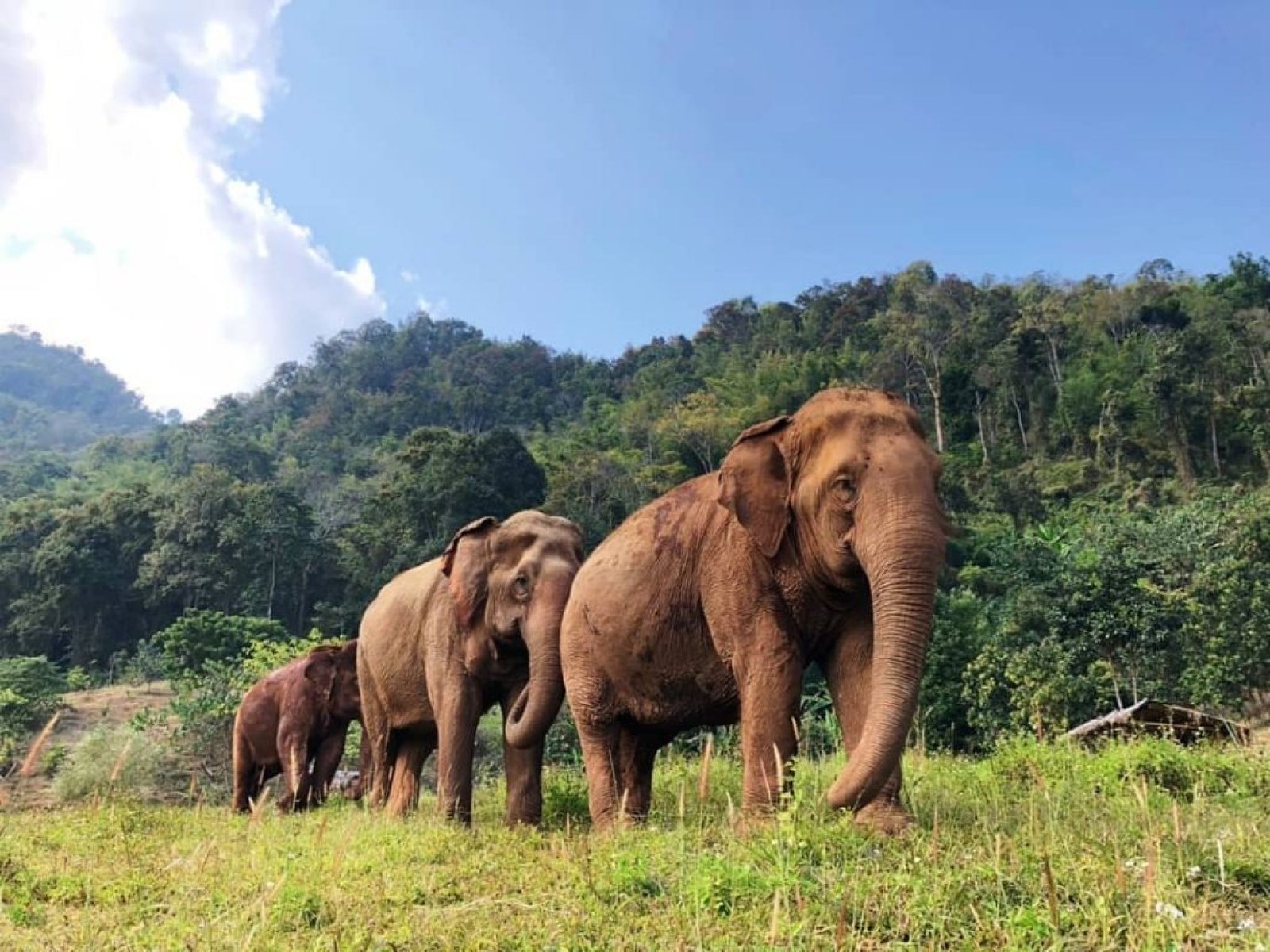 Elephant Nature Park
When visiting Thailand, meeting a few asian elephants is a package deal. At the Elephant Nature Park, you will be taken on a grand eco-tour. The park has rescued and rehabilitated abused, injured and elderly elephants.
The passion and devotion that the Thai have for wildlife is felt here, and you will walk away having been changed by this experience. The park has become one most respected elephant saturates in the world. The elephants are free to live their lives peacefully and healthily, and are given all the space they want to wander around, bathe, feed their young and enjoy the companionship of the guests.
Final Thoughts
With an endless amount of places to visit and get lost in, Thailand will have you coming back again and again. If you want to really feel as if your life has been enhanced by your travels, you will never be let down from your visits to each unique and beautiful place in Thailand.
You're about to go on an ambient and exotic adventure that will wake your soul into a space of quiet reflection and happy wondering. You will embark on experiences that will teach you the magic, history and intense spiritual essence that is Thailand.
A true paradise is waiting for you!