Heli Tours Queenstown | Scenic Flights on South Island
Last updated on February 5, 2023 7:54 pm
Add to wishlist
Added to wishlist
Removed from wishlist
0
Add to compare
Queenstown is located on the shores of Lake Wakatipu on New Zealand's southern island. It is affectionately known as the "Adventure Capital" of New Zealand.
The town is surrounded by the awe-inspiring Southern Alps and is renowned for its various adventure sports activities.
These include the likes of skiing on the impressive glacier peaks and bungee jumping off the Kawarau Gorge.
The best way to discover the full beauty of this impressive landscape is by taking to the sky in a Queenstown scenic flight.
Best Queenstown Helicopter Tour Prices 2022
Queenstown Helicopter Tours
Queenstown is one of the most majestic places in the world. It strikes the perfect balance between stunning natural beauty and adrenaline-pumping activities.
There are several operators in the area that offer some of the best scenic tours of New Zealand. From the air, you'll get the most spectacular views of Queenstown's crown jewel, Lake Wakatipu, The Remarkables' mountain range, and much more.
Here are some of the best helicopter rides in Queenstown and their operators.
Glacier Southern Lakes Helicopters
Glacier Southern Lakes Helicopters has been operating in Queenstown since 1980 and has pioneered the way for glacier landings.
They are one of the most trusted helicopter operators in the area and have a modern fleet of six-seater large turbine engine helicopters.
So you're guaranteed to have a comfortable ride.
They have been certified by the New Zealand Department of Conservation. The company has also received approval to land in the Fiordland National Park and the Mt Aspiring National Park.
Glacier Explorer Tour
The Glacier Explorer Tour is one of the most popular tours in Queenstown. It's a 50-minute exhilarating helicopter ride over the Queenstown Basin, Paradise Valley, and Mt Aspiring National Park.
You'll get to see some impressive mountain scenery and icefalls. You'll then land on a glacier and step out into a winter wonderland for some spectacular photo opportunities. After that, you'll pass over some hidden alpine lakes.
The price for this tour starts at $650 NZD ($451) for adults, $450 NZD ($316) for children.
The Remarkables Tour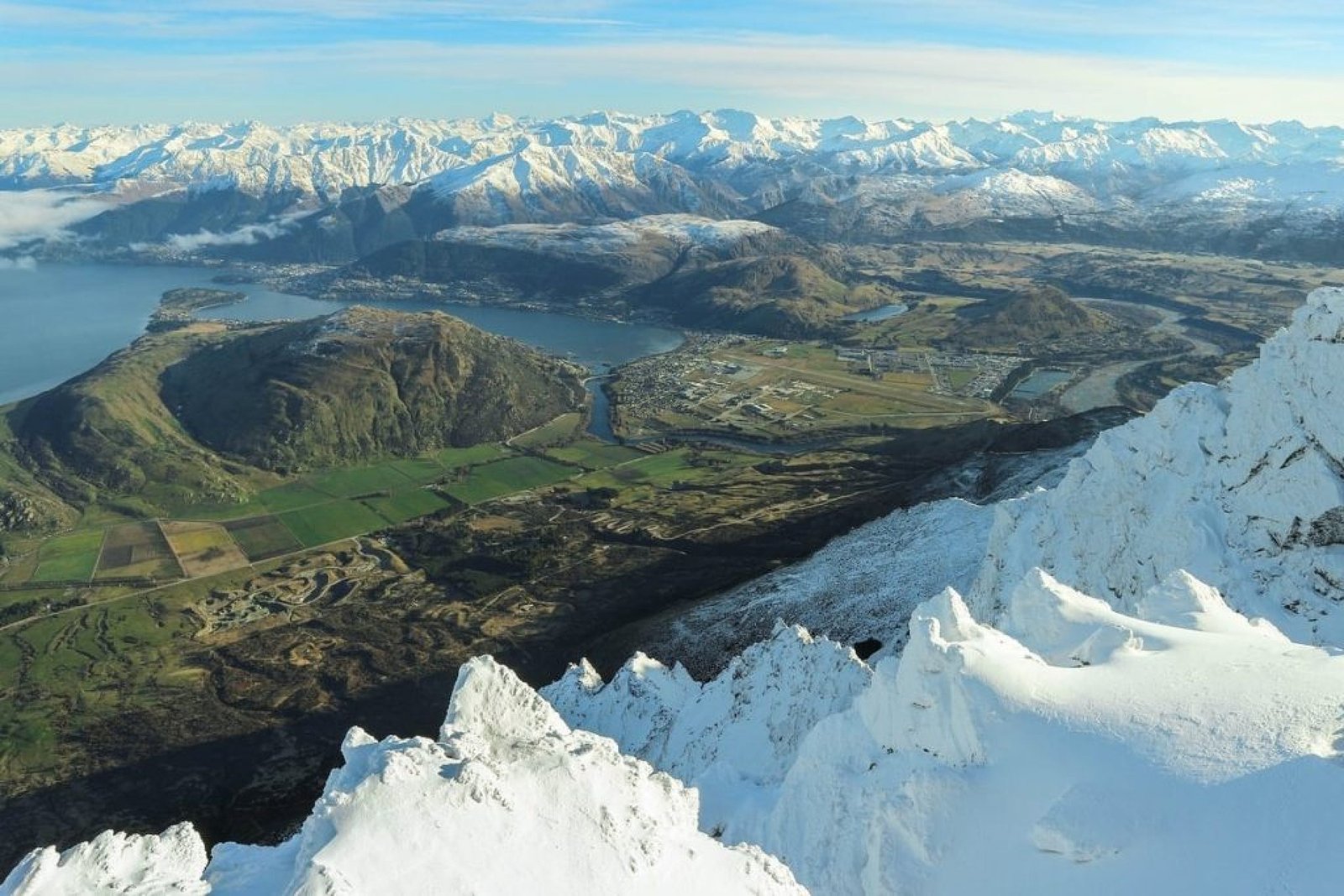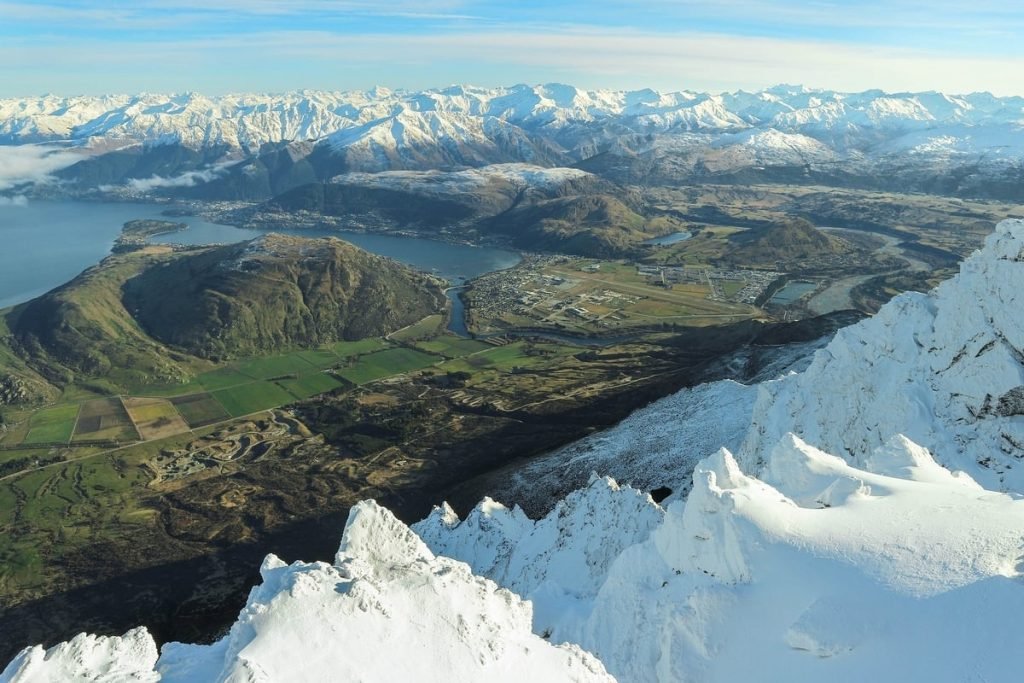 The Remarkables tour is considered to be one of the best helicopter tours in Queenstown. Get up close to the tallest mountain range in the Wakatipu Basin with this 20-minute scenic ride.
As you fly over Queenstown, you'll pass Lake Wakatipu, Coronet Peak, The Crown Range, and Cecil Peak. You'll then land on the Remarkables Spur, where you'll have time to take some pictures for the 'gram.
Be sure to bring a warm jacket!
Prices for this tour start at $280 NZD ($194) for adults, $196 NZD ($136) for children
Queenstown Snowmobile & Heli Tour
This exciting tour is the only tour in New Zealand that combines a helicopter ride with a snowmobiling adventure.
Hop onboard a comfy chopper and take in the breathtaking views of the Southern Alps. Once you land, you'll glide through the most exclusive trails on a snowmobile.
This tour lasts for around 2.5 hours and caters to families and small groups of people.
The price for this tour costs $1075 NZD ($747) for adults, $750 NZD ($521) for children.
The Remarkables Sunset Tour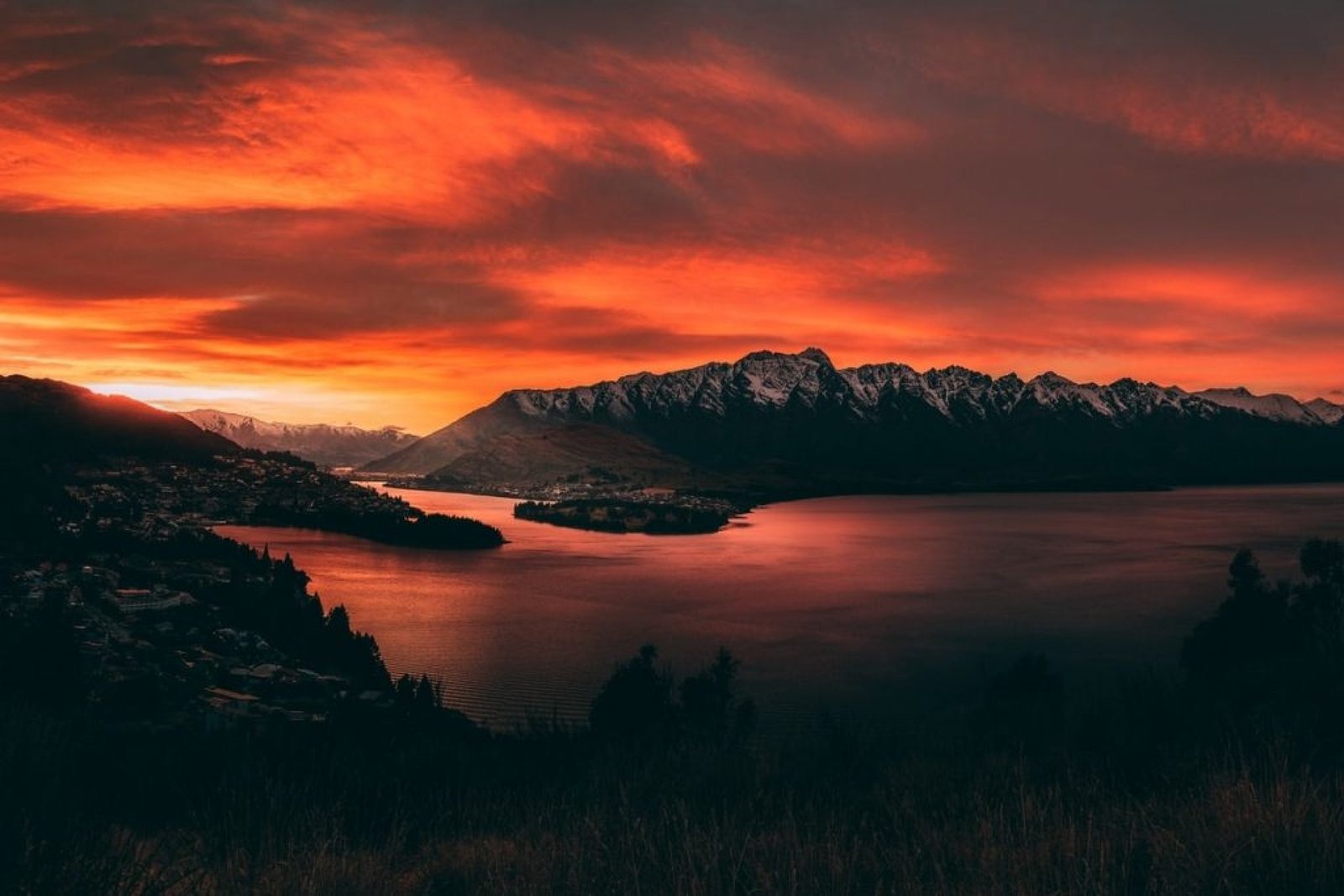 Fly above Queenstown during golden hour and see this incredible area in a whole new light. You'll land on top of The Remarkables mountain range, where you'll enjoy a glass of bubbles, a beer, or a non-alcoholic beverage.
It doesn't get more romantic than this. No wonder this tour is very popular with couples.
The price for this tour is around: $195 NZD ($135) for adults and children, and lasts for about 25 minutes.
Milford Sound Helicopter Tour From Queenstown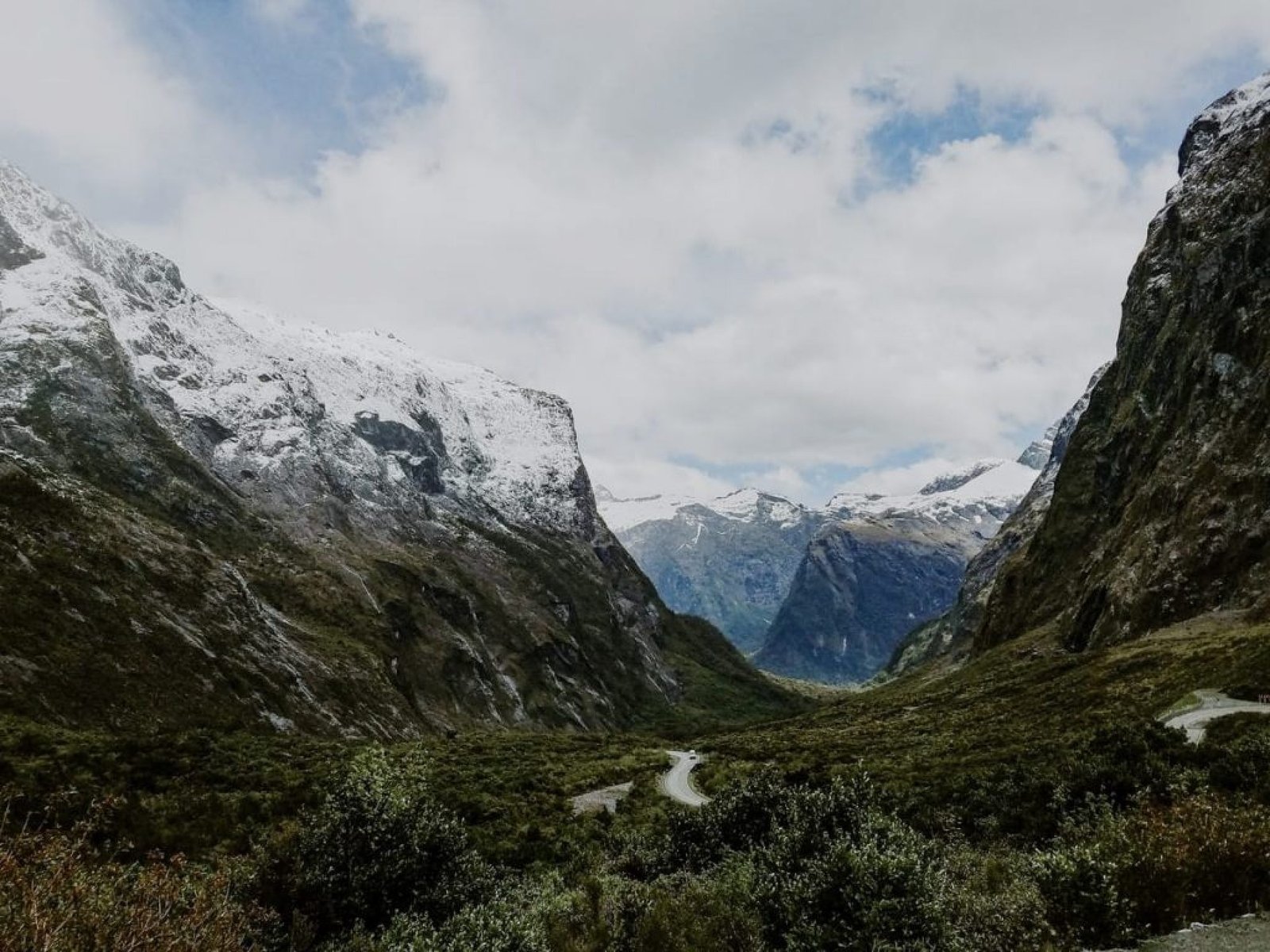 Milford Sound is one of the most incredible landscapes nestled in the centre of New Zealand's largest World Heritage Area.
After flying over some pristine rivers, dramatic mountain ranges, and isolated valleys, you'll land in Milford Sound. There, you can enjoy a nature walk where you'll get to see some breathtaking icefalls and alpine lakes.
This tour lasts between 1.5 and 2 hours and prices start at $1005 NZD ($698) for adults, $704 NZD ($489) for children.
Heliworks Queenstown
Heliworks Queenstown is another highly trusted operator in the area, servicing Fiordland, Mt Aspiring, Aoraki, Mt Cook, and Queenstown.
They have a modern fleet and some of the most experienced pilots in the industry on their team. Check out their tour options available below.
Flight to the Ford Helicopter Tour
If you're a Lord of the Rings fan, then this tour is definitely for you. It will take you to some of the most iconic locations that the film was shot in, such as the Amon Hen and IIithien Camp.
Along the way, you'll also pass the Skippers Canyon and catch glimpses of the River Anduin and Lake Wakatipu, and Misty Mountains.
This tour costs $560 NZD ($389) per person and lasts for about 45 minutes and includes landing at two landings.
Earnslaw Burn Explorer Tour
The experienced pilots of Heliworks themselves exclusively designed this tour. It takes you to one of their premier landing sites, The Earnslaw Burn, and then to a secret alpine landing spot.
You'll fly past clear blue ice from hanging glaciers, impressive waterfalls, and over the Mt Earnslaw Mountain range before descending to the landing site.
This tour passes the Moonlight Saddle and the Richardson Mountains before heading back to Queenstown.
This tour lasts for 1 hour and 15 minutes and costs $960 NZD ($667) per person. It also includes landing at two locations.
Final Thoughts on Heli Tours in Queenstown
Queenstown is one of the most magical places on earth with its towering mountain ranges, pristine alpine lakes, waterfalls, dramatic glaciers, and valleys.
While there are many other things to do in the area, nothing will top your Queenstown experience quite like a scenic helicopter ride.
So grab your warm clothes and skiing equipment and book a helicopter ride in Queenstown, as a magnificent alpine adventure awaits you and your family.
74 reviews for
Heli Tours Queenstown | Scenic Flights on South Island
Heli Tours Queenstown | Scenic Flights on South Island