Bumboat Singapore Price | Singapore River Cruise Tickets 2023
Last updated on December 10, 2023 11:59 am
Add to wishlist
Added to wishlist
Removed from wishlist
0
Add to compare
A Singapore River cruise is the perfect way to explore this modern city. The grand Singapore River is a historically rich body of water and a famous landmark of this magnificent area.
There are countless historical sights to see while touring the continent of Asia and this river is top of the list. What was once a thriving hub of trading and bargaining, the Singapore River and its Bumboat cruises is now a relic of cultural significance.
The Singapore River cruises offered to residents and tourists alike are a novel way of preserving this city's past. These bumboat cruises combine both an appreciation for Singapore heritage as well as a celebration of the current modernity. For these reasons and more, a cruise along this river is not an experience to be missed.
Highlights:
Mosquitos & other pesky bugs can be annoying
Crowded during peak season
Being a tourist destination it can get quite pricey
Know before you book:
Mosquitos & other pesky bugs can be annoying
Crowded during peak season
Being a tourist destination it can get quite pricey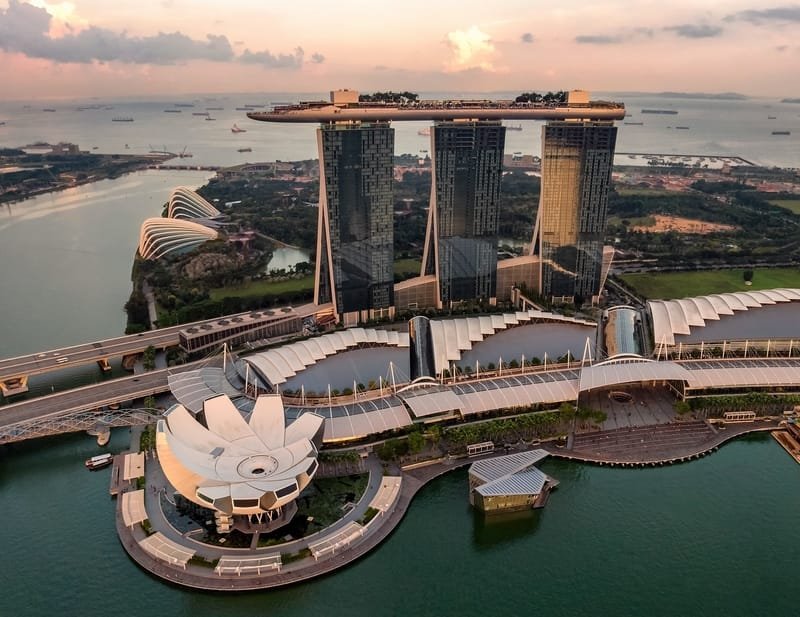 SINGAPORE RIVER | BUMBOAT HISTORY
Since the colonial era, the Singapore River has been the lifeblood of Singapore itself. The strategic location of the famous river quickly drew a variety of sailing crafts looking for trade routes.
Singapore River quickly grew into a bustling hub of commerce with the iconic bumboats transporting all sorts of goods up and down the waterways.
The bumboats themselves, stocky wooden boats, clustered around the Singapore quays during this golden age of trade and bargaining. Historically, these bumboats often had faces and obscure eyes painted on them – implied to "see potential danger ahead". Also known as tongkang, these strange barges are full of character and cultural heritage.
These days, the Singapore River stands as an iconic tourist attraction and cultural landmark. Far from forgetting its roots, Singapore offers a number of enjoyable bumboat rides to pay respects to the grandiose history of the Singapore River.

SINGAPORE RIVER CRUISE PRICES 2021
The cost of tickets starts at about $20 USD ($27 SGD) to $497 ($676 SGD) depending on the activities included in the tour as well as the number of passengers.
Compare prices across the ticket providers below:
SINGAPORE BOAT RIDE TIMES
While it is highly recommended to catch one of these boat rides in the late afternoon, a daytime boat tour can be a relaxing, charming experience. Enjoy a cool breeze under the sun as you relax on the rustic deck of a boat or catch the gorgeous sunset views as the last light of day unfolds slowly over the city skyline. Catch a lift on one of these floating barges to your desired destination and enjoy some lovely views along the way.
Monday – Friday: 9am – 5pm
Saturday – Sunday: 10am – 5pm
BEST TIME TO GO ON A SINGAPORE RIVER CRUISE
The best time to begin your Singapore River Cruise will determine the kind of experience you have. To go in the morning on a clear day will provide a refreshing recline in the sunshine on deck. Watch the sunlight reflect off the dazzling Singapore buildings and enigmatic architecture.
A late afternoon river cruise will bring spectacular sunset views as well as the astounding sight of Singapore's city lights at night. With nightfall comes the thrum of busy nightclubs and brightly lit bars lined along the jetties to visit – if you so wish. If you're cruising at night, be sure to take in the welcoming glow of lights over the inky waters of the Marina district as you cruise past Merlion Park.
Regardless of when you decide to begin your adventure, a Singapore River Cruise is a breathtaking experience.
WHERE TO BOARD A RIVER CRUISE
It is highly recommended that newcomers begin their first river cruise at the standard Clarke Bay ticketing counter. This counter can be found next to the GX 5 Extreme Swing & Trampoline Bungy.
While passengers have the option to ride the cruise all the way around back to Clarke Bay, the bumboat cruise can also serve as a fun way to travel to a different jetty along the Singapore River. Hop off at your preferred stop and continue your exploration of the many revived storefronts and towering futuristic buildings.
Passengers may disembark at these Singapore River Cruise jetties:
River Valley Jetty
Robertson Quay
Clemenceau Jetty
Read Bridge Jetty
Clarke Quay
SouthBridge Jetty
Boat Quay
Fullerton Jetty
Esplanade Jetty
Merlion park Jetty
Bayfront South Jetty
Marina Barrage Jetty
ICONIC LANDMARKS TO SEE ALONG A SINGAPORE RIVER CRUISE
Some of the most iconic historical landmarks, exclusive to Singapore can be seen during a bumboat river cruise. Here are some marvelous monuments and attractions to look out for along your bumboat route:
The Merlion is an 8.6 white cement fondue statue that stands proudly at the end of the Marina Bay waterfront. This massive lion's head situated on a fishtail and resting on smooth crescent waves has become an iconic Singapore symbol. Keep a lookout for the magnificent beast when chugging past the Marina Bay area. And don't forget your cameras.
Raffles Landing Site is a large marble statue that can be seen near the Boat Quay. This statue was built in honor of Sir Thomas Stamford Raffles and his historical influence on Singapore's trading route. Any history fan will appreciate a glimpse of this historical figure immortalized in stone.
The Esplanade often referred to as the Durian due to the spikes that adorn the two glass domes, is a modern art center. Located near the waterfront in Marina Bay, this amazing feat of architectural genius is a must-see for any fans of modern art.
The Marina Bay Sands is the most identifiable of Singapore attractions. This resort situated along Marina Bay comprises three hotel towers. These 55-story towers are all connected by a sky terrace that forms the roof. The strange architecture and sheer enormity of this establishment make the Marina Bay Sands an interesting sight to look out for during your cruise.
ArtScience Museum and its obscure architecture are almost impossible to miss. Singapore is full of national galleries and museums, with this one boasting the most interesting exterior. This museum is located near the Marina Bay Sands and effortlessly fuses art and science much like the name suggests. The design of the building itself is intended to represent the welcoming hand of Singapore. Ten protrusions form the "fingers" of the museum and this allows for natural light to filter into the building during exhibitions. Don't miss this enigmatic attraction as you cruise past.
---
SINGAPORE RIVER CRUISE | EXPERIENCE A TALE OF TWO QUAYS
This versatile tour is arguably the best river cruise Singapore has to offer. Fondly referred to as the Tale of Two Quays, this bumboat river cruise is a memorable experience.
Enjoy amazing sights from the staggering architecture of Marina Bay to the Raffles Landing Site on this river cruise. Perfect for the whole family, this Singapore River Cruise promises a boatload of excitement and adventure.
What we liked: Ideal for tourists looking for a traditional Singapore experience..
---
INCLUDES:
Traditional Bumboat cruise
Views of the Singapore skyline
Guided narration
EXCLUDES:
Personal expenses
Food and drinks
Hotel pickup and dropoffs
This Singapore River cruise is 40 minutes in total. You can begin your journey at the main River Cruise ticket counter in Clarke Bay. Visitors are permitted to disembark from any one of the many jetties to further explore Singapore on land. Keep in mind, however, that this will conclude your boat tour.
Check Price & Book
---

SINGAPORE CHINATOWN TOUR | DINNER, TRISHAW & BUMBOAT RIDE
Explore the rich history of Singapore's Chinatown with this vivacious night tour. This trip includes a visit to a traditional Chinese medicine hall as well as a complimentary dinner. Furthermore, guests will be presented with a trishaw ride and a trip on one of Singapore's traditional bumboats.
What we liked: This is a good option for experiencing true Singapore nightlife.
---
INCLUDES:
Dinner
Air-conditioned transportation
Trishaw ride and boat cruise
EXCLUDES:
Drinks
Gratuities
Visits to other tourist locations
The lively streets of Chinatown at night make this a marvelously thrilling experience.
Check Price & Book
---
SINGAPORE DUCK TOUR
This adorable option involves a river trip on a refurbished amphibious vehicle from World War II. Now painted to look like a duck, the big eyes on the front of this boat make it a novel attraction and a fun way to explore the Singapore River.
What we liked: This is a great option for families with younger kids.
---
INCLUDES:
Amphibious vehicle transportation
Audio guide
Sights of Singapores tourist attractions and skyline
EXCLUDES:
Gratuities
Pickups and dropoffs
Tour guide
Check Price & Book
---
PRIVATE SINGAPORE FULL-DAY | ISLAND TOUR & CRUISE
This private tour lasts the entire day and encompasses a large number of Singapore sites and activities including a river cruise. Take in the daytime skyline on a private cruise with an expert, English-speaking guide to assist you.
What we liked: Great for if you are looking for an extended, full-day tour.
---
INCLUDES:
Hotel pickup and dropoff
Private transportation
Professional tour guide
EXCLUDES:
Personal expenses
Food and drinks
Gratuities
Travel in the lap of luxury with this all-encompassing Singapore tour.
Check Price & Book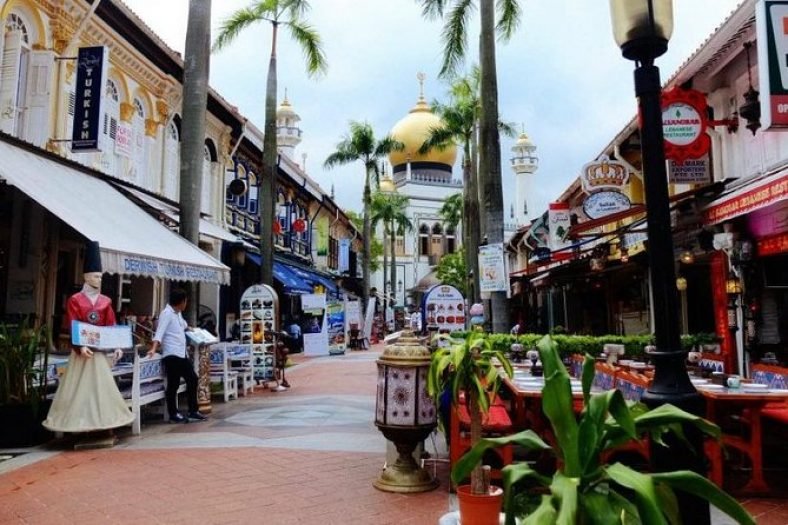 ---
SINGAPORE PRIVATE NIGHT TOUR
This private night cruise is ideal for those looking to skip the crowded lines and enjoy the views in style. The night cruise includes a fully commentated cruise where passengers will learn all about the history of the Singapore rivers as well as stops at some of Singapore's best tourist attractions.
What we liked: This tour will allow you to skip the lines and dodge the crowds.
---
INCLUDES:
Private transportaation
Professional guide and narration
Pickup and dropoff from hotel
EXCLUDES:
Gratuities
Food and drinks
Admission tickets to the various sites
At a small extra cost, visitors will be able to pay a visit to a classic Singaporean hawker center. Enjoy some traditional local food catered to your preference.
Check Price & Book
---
SINGAPORE NIGHT OUT | LIGHT SHOW AND BUMBOAT TOUR
This early-evening tour includes a visit to the alluring Supertrees during the Gardens by the Bay light show. Watch the tree-like structures sparkle with brilliant lights and enjoy the musical extravaganza. Pay a visit to the observation deck of the Sands Skypark towers and take in the views of the Singapore skyline and the Riau Islands beyond. After this, visitors will enjoy a 20 minute trip in one of the iconic Singapore bumboats.
What we liked: Great for if you want to see more iconic sights along your trip.
---
INCLUDES:
Hotel pickup and dropoffs
Professional guide
Airconditioned vehicle
EXCLUDES:
Gratuities
Souvenir photos
Food and drinks
This tour involves a lot of walking around the iconic sites so be sure to wear some comfortable shoes!
Check Price & Book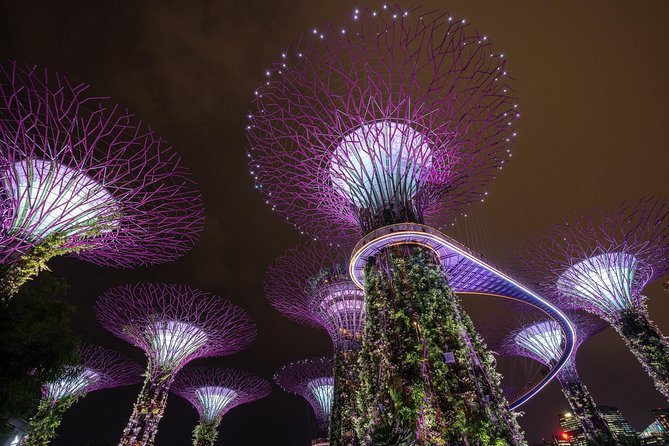 ---
SINGAPORE BOAT RIDE | FINAL THOUGHTS
Singapore River is a place infused with rich history and upkeep of heritage. The blend of historical reverence and modernity makes this iconic river a tourist attraction like no other. From its origins as a mere fishing village to a booming trading port to a tourism hotspot, Singapore has definitely made a strong name for itself. What better way to appreciate the growth and resilience of this wonderful place than a Singapore River Cruise? Step aboard a carefully crafted bumboat or luxury yacht and immerse yourself in the culture of the Singapore River and its interesting origins. This is no doubt an adventure you won't soon forget!
PROS
Short distance from public transportation
Guided tours and narration
Many accomodating options
CONS
Finding docking bay can get confusing
Not wheelchair accessible
Not safe for pregnant travelers
Specification:
Bumboat Singapore Price | Singapore River Cruise Tickets 2023
| | |
| --- | --- |
| Accessible | Not wheelchair accessible |
| Duration | 1-4 Hrs |
| Inclusions | Includes private tour guide |
| Exclusions | Alcoholic beverages |
| Meals | Meals included |
| Transport | Pickup and dropoff included |
| Suited For | Families with children and solo travelers |
16 reviews for
Bumboat Singapore Price | Singapore River Cruise Tickets 2023
Bumboat Singapore Price | Singapore River Cruise Tickets 2023