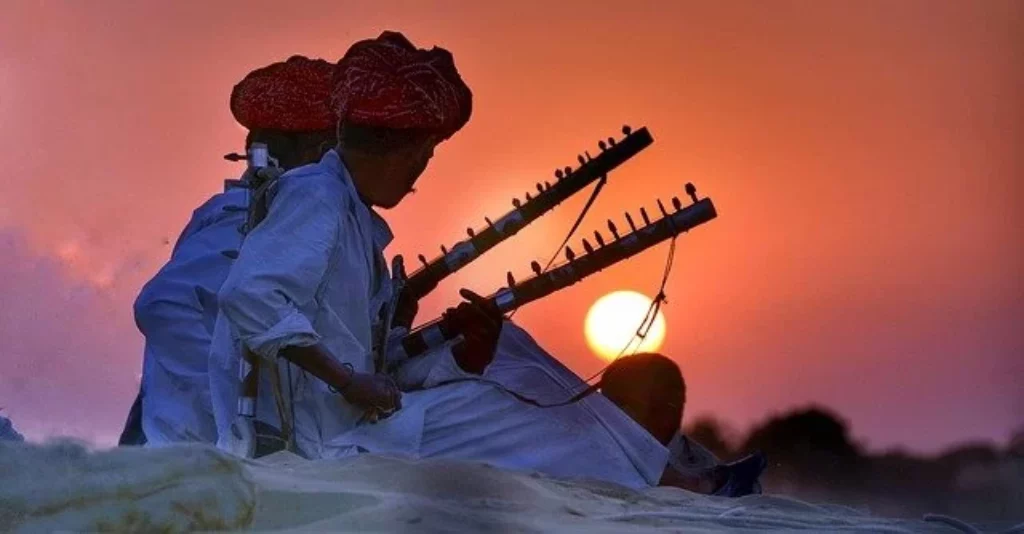 Bikaner should be a must on your next trip itinerary to Rajasthan. While this state of the royas has many other cities like Jaipur, Jodhpur, and Udaipur that are now mainstream, it's time to look beyond those obvious cites and enter the cultural paradise of Bikaner. You are in for a unique and soul-rejuvenating experience when you explore this beautiful city. Enjoy the festivals, visit the countless temples, ride the camels and enter the bygone eras of kings and queens with this list of fun things to do in Bikaner.
Plan a great trip to this amazing city Bikaner, which is also called the Camel city of Rajasthan. This is your chance to get in touch with the culture and heritage of India. Browse eRajasthanTourism.net to look for some exclusive holiday packages and deals to Bikaner. Take advantages of their tours and explore all that Bikaner has to offer.
Unique Things To Do in Bikaner
Visit Kote Gate
It is must to pause at the Kote Gate and admire its strategic location and great architectural splendor – by far one of the top things to do in Bikaner for any Rajasthan itinerary.
The Gate separates old Bikaner from the new one and is a significant landmark of the Rajputana Havelis city. In fact, this is the first spot that you will notice when you enter the city. Look at the Rajputana Havelis on its sides and the extensive markets around. It is indeed a paradise for a shopaholic as one can shop for all kind of Rajasthani handicrafts here and not to miss the famous Bikaneri bhujiya and sweets!
View this post on Instagram
Walk around the historic Junagarh Fort
Junagarh Fort was built by King Raja Rai Singh in 1588 AD, and the fort is made of red sandstone and marble. What is special about the fort is that it was never captured. The fort houses several courtyards, balconies, and windows that reflect the ancient architectural styles.
Those elaborate lacquer works, massive frescoes and beautiful mirror work that adorn the fort is sure to leave you impressed. This is surely one of the best places to visit in Bikaner.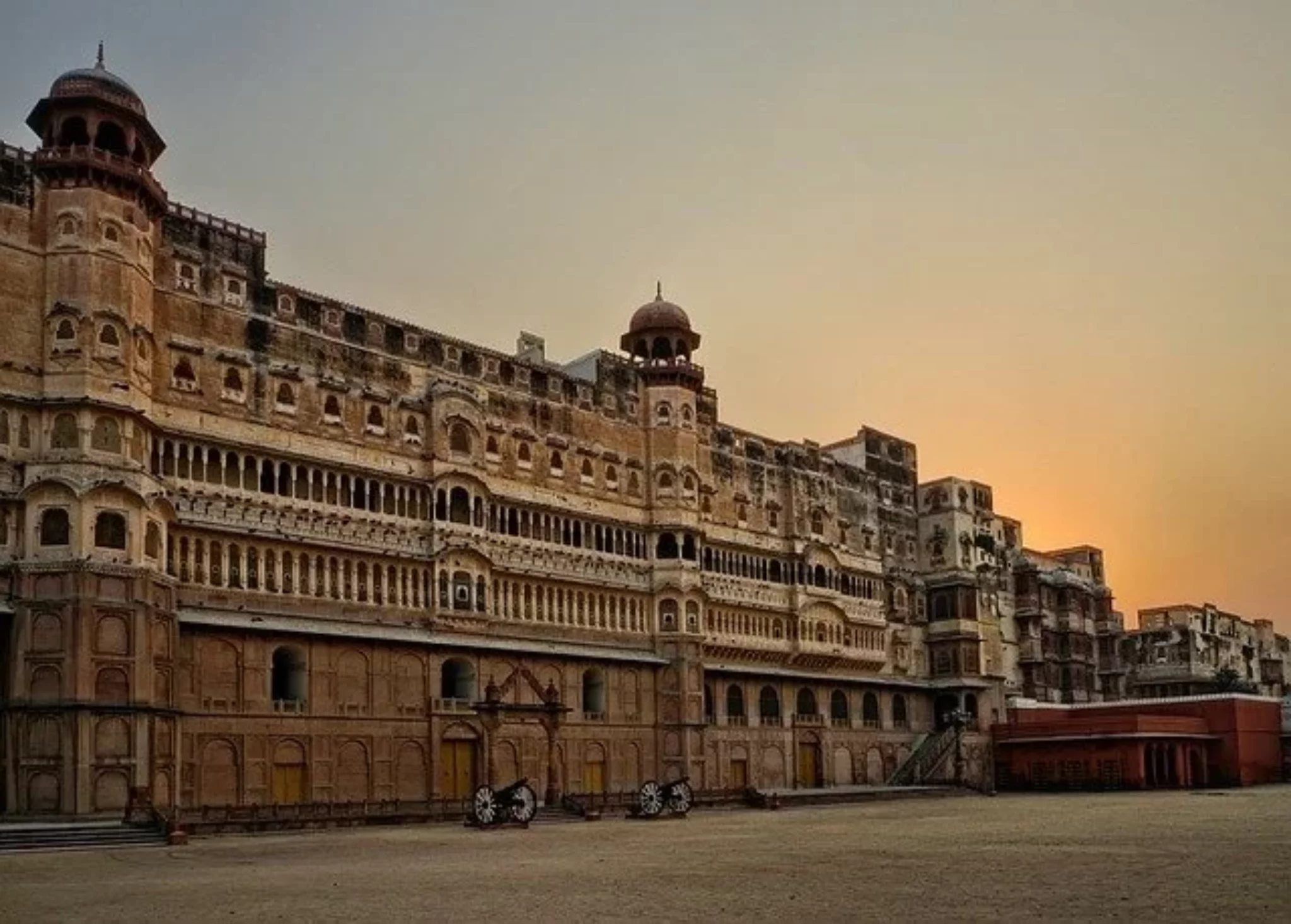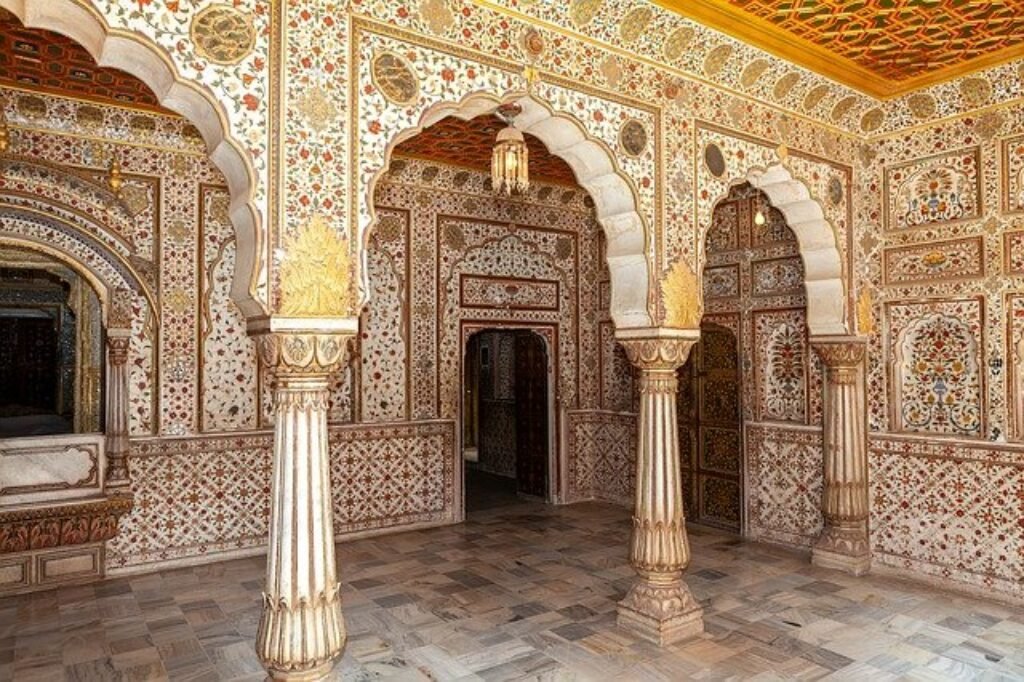 Attend the Bikaner Camel Festival
Another exciting activity that should not be missed if in Bikaner is the Camel festival, one of the world's most unique festivals. The city is home to many desert camels, and the camel festival a unique experience taking place at the beginning of each new year. Think of camels dressed in traditional, colourful cloaks and beautiful decorations hanging down, while men in traditional dress compete. There are also weird races like running with a pot on your head, as well as live music and cultural performances over the multi day festival.
When in Bikaner, it is must to attend this famous Camel festival which not only showcases camels and camel rides but has a number of other fun things to explore too!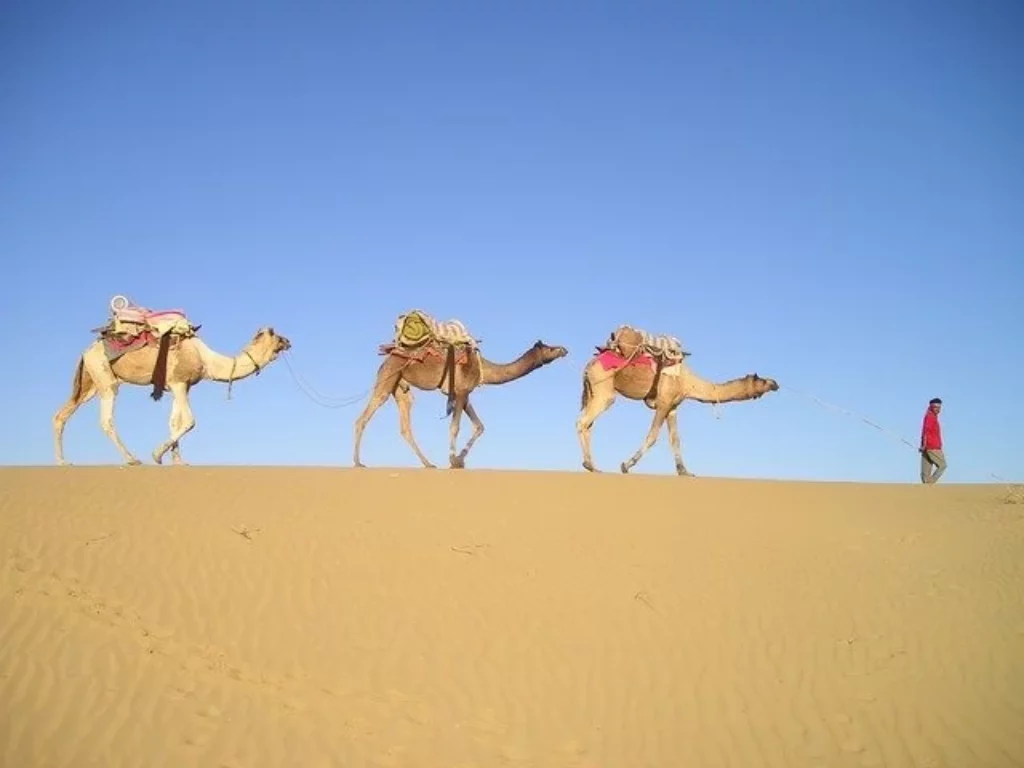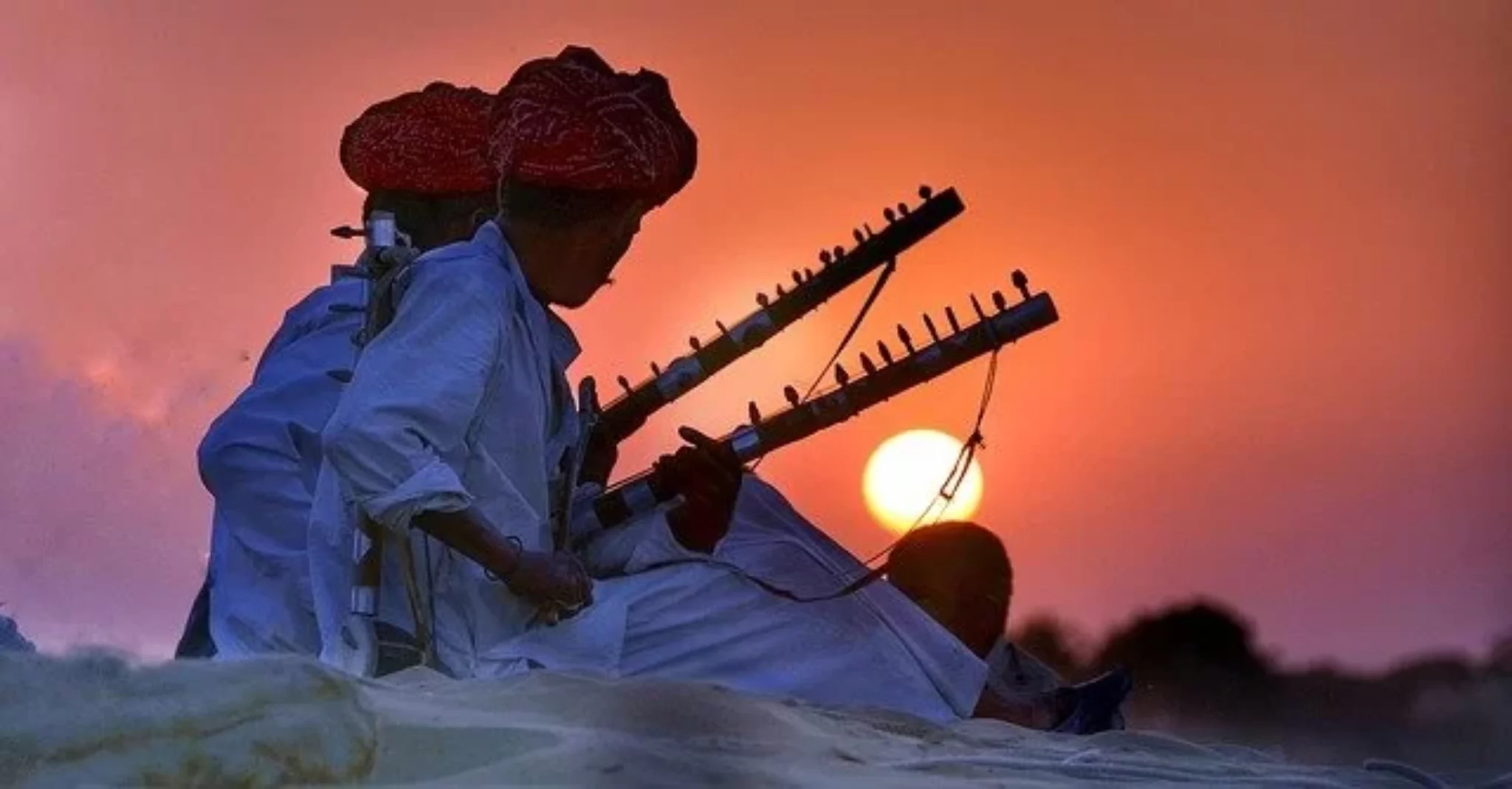 Adventure in the Thar Desert
As Bikaner is very close to the Thar Desert in Rajasthan, it would be a mistake not to enjoy some fun and adventure here. One of the most obvious things to do is a desert safari, and one can decide as to how long they want their safari to be. There are plenty of camels and jeeps that cater to the safaris.
One can also camp in the desert and get familiar with desert life and enjoy the local folk dances. There are several places of interest nearby and include small towns and villages like Khichan, Balakaya, Raisar, Dhora and more.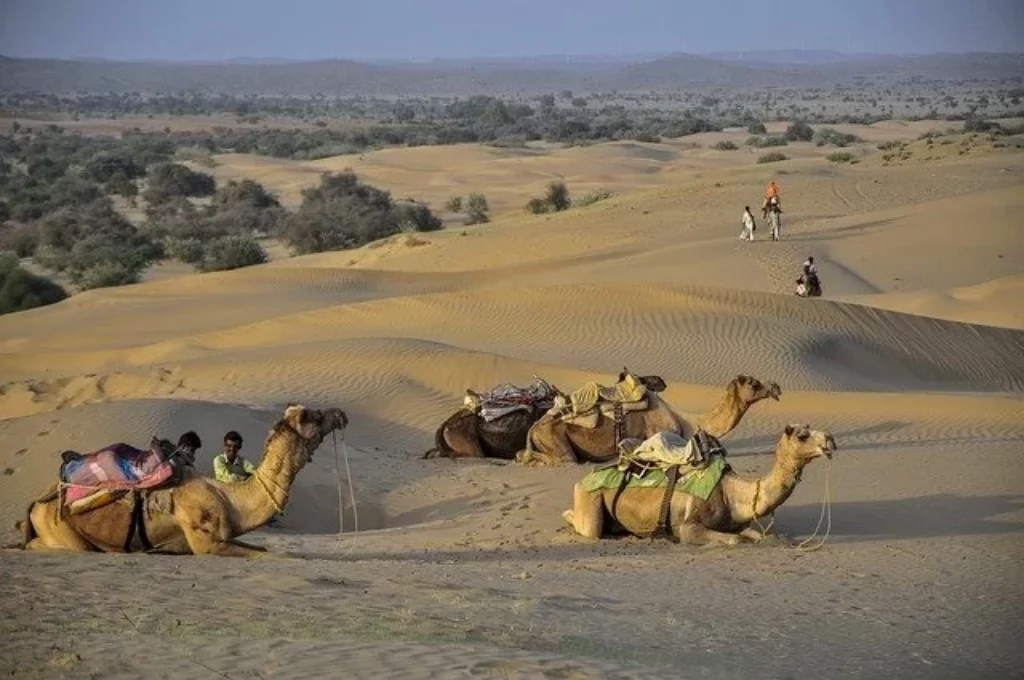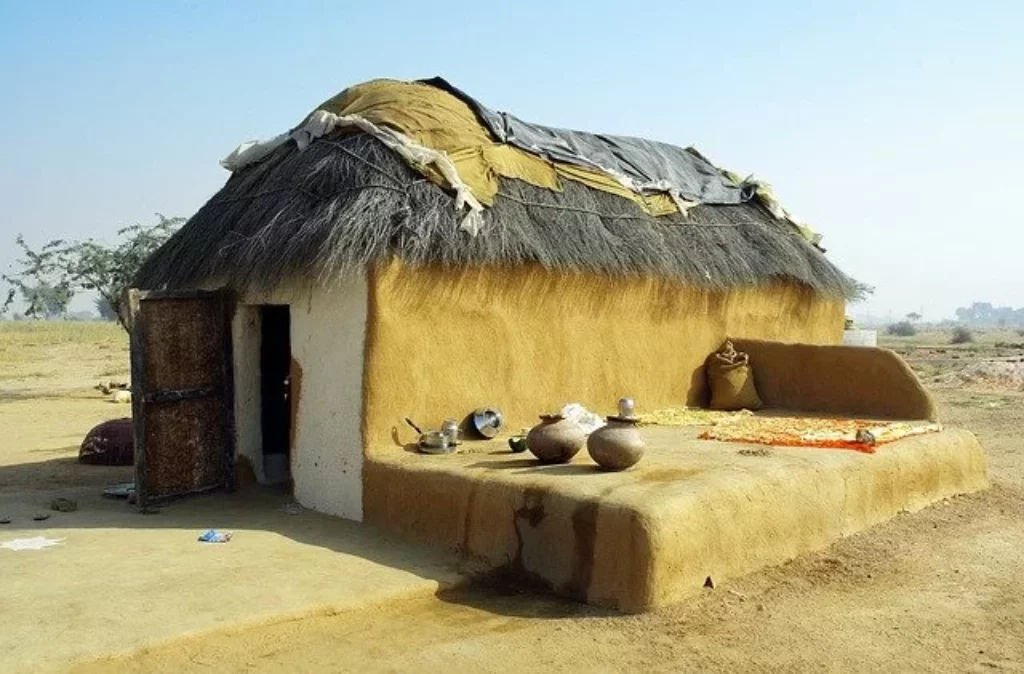 Visit Gajner Palace
Maharaja Gaj Singh built the Gajner Palace in 1784, with the intention of serving the royals and their guests and function as hunting and relaxing place. The magnificent palace is placed on the banks of a lake and boasts of great craftsmanship by the traditional artisans.
The palace was once a hunting lodge of the Maharaja, and today it operates as a hotel. A large number of tourists who come to Bikaner prefer staying at Palace.
Jain Temple in Bhandasar
The Jain Temple was devoted to the Tirthankar Sumatinathj who was the fifth Tirthankar who conquered life and death. The Jain Temple is the oldest in Bikaner and is decorated with exquisite murals, elaborate mirror work, and gold leaf paintings. Those yellow-stone carving and colorful paintings make this temple particularly beautiful, and the interiors with pillars carrying floral arabesques are simply stunning. A large number of Jain devotees visit the temple to pay their respects.
The Karni Mata RAT Temple
Another major attraction of Bikaner is the beautiful Karni Mata Temple which is located at Deshnok in Bikaner. Made of stone and marble, the temple houses an image of Karni Mata which is adorned with tiara and garlands. The images of her sisters are placed on each side of her. What makes the temple famous are those hundreds of rats that have infested the temple and freely roam here and there and in and around the temple.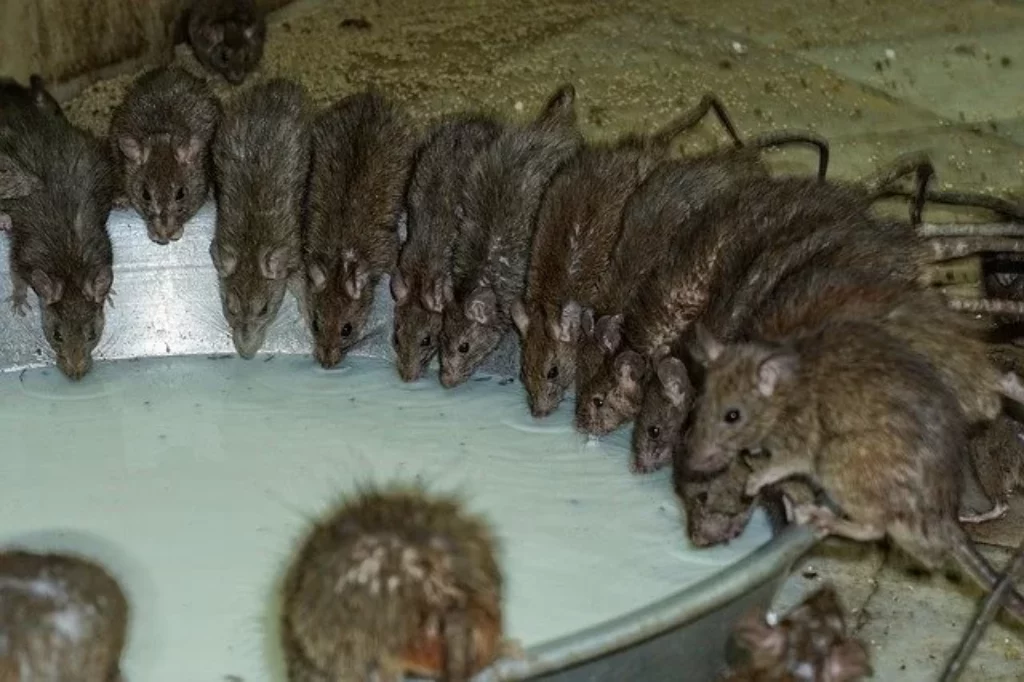 Peek at the Royal Cenotaphs
Royal Cenotaphs have always held great importance for Royal Rajput rulers and were the cremation grounds for the royal family members. Located on the eastern side of Bikaner in Devikund Sagar, Cenotaphs held importance not just for the Rajput rulers but also the Mughals.
The cenotaph of Maharaja Anup Singh is a major attraction here. It is constructed on 16 pillars and carries intricate carvings and decorations of various birds and animals.
View this post on Instagram
Cool off at Skybird Water Park
As a Rajasthan trip can be tiring and demanding, why not relax and unwind at a water park? Head towards the famous Skybird Water Park in Bikaner to beat the heat and enjoy the cool splash – one o the touristy things to do in Bikaner! An increasing number of locals, as well as tourists, enjoy the popular Water Park and this is indeed one of the most fun activates you can enjoy on your trip to Bikaner.
The above are just a few of the most popular spots and interesting attractions in Bikaner, I'm sure on a trip here you'll find many more unique things to do and places to visit!