Located in the KwaZulu-Natal province of South Africa, Durban is the third most populous city in the country, after Cape Town and Johannesburg. Located on the eastern coast of South Africa, it's the perfect place for watching sunrises. 
The warm subtropical climate makes it a favorite among tourists, who can unwind on the numerous beautiful and pristine beaches here.
Durban offers plenty of activities for every kind of tourist. The various botanical gardens, museums, the Indian market, scenic beauty, and the cultural and sporting events at Moses Mabhida Stadium leave no time for a dull moment during a trip to this vibrant city.
Fun Things To Do In Durban
Whether you're flying into Durban or traveling by car, if you are looking to have some fun, you have come to the right place. Durban is full of fun things to do and you will be spoilt for choice.
Go Surfing At The Many Beaches 
Whether you're a pro at surfing or an absolute beginner, Durban is the perfect place to go surfing. You can engage with the milder waves at Vetch's Pier and the uShaka beach. If you're looking for more of a challenge, head to the Dairy beach, Bay of Plenty, and the North Beach.  
Warning: While the locals are extremely friendly, they are not particularly fond of impatient tourists. Wait for your turn and be respectful of the other surfers out there.
Go On A Boat Tour With The KwaZulu Natal Sharks Board
The KwaZulu Natal Sharks Board Maritime Excellence Center organizes boat tours in the early morning. They take you through the harbor, into the sea, in the direction of the rising sun. From the boat, you can see famous attractions like the Mabhida Moses Stadium. 
KwaZulu Natal's coastal beaches are protected by shark safety gear. That is why shark attacks are extremely rare and beachgoers are well protected. The unique selling point of this boat tour is that you get a chance to see the Operations Department of the Maritime Center service this safety gear, which is vital to the safety of the people. The tour starts at around 6:30 am and costs R350 (22 USD) per person.
If you're interested in a simple sightseeing cruise, a great alternative is this short harbor cruise.
Things To Do In Durban Under R100
With no dearth of places to visit, a trip can sometimes end up becoming an expensive affair. But there are lots of cheap things to do in Durban without burning a hole in your pocket.
Take A Gondola Ride
If you are looking for a uniquely local experience, a Gondola ride is perfect. It transports you into a magical and laidback world, where you can leave all your stress behind and revel in the beauty of the Point Waterfront Canal. 
The ride is an amazing way to spend time with your loved ones and is extremely easy on the pocket. During the day, the prices are around R60 (3.7 USD) per person. It costs a little more during the evenings. 
Quick tip: Book in advance if you plan on taking the ride after 6 pm. They can get very busy.
Go Birdwatching At Umgeni River Bird Park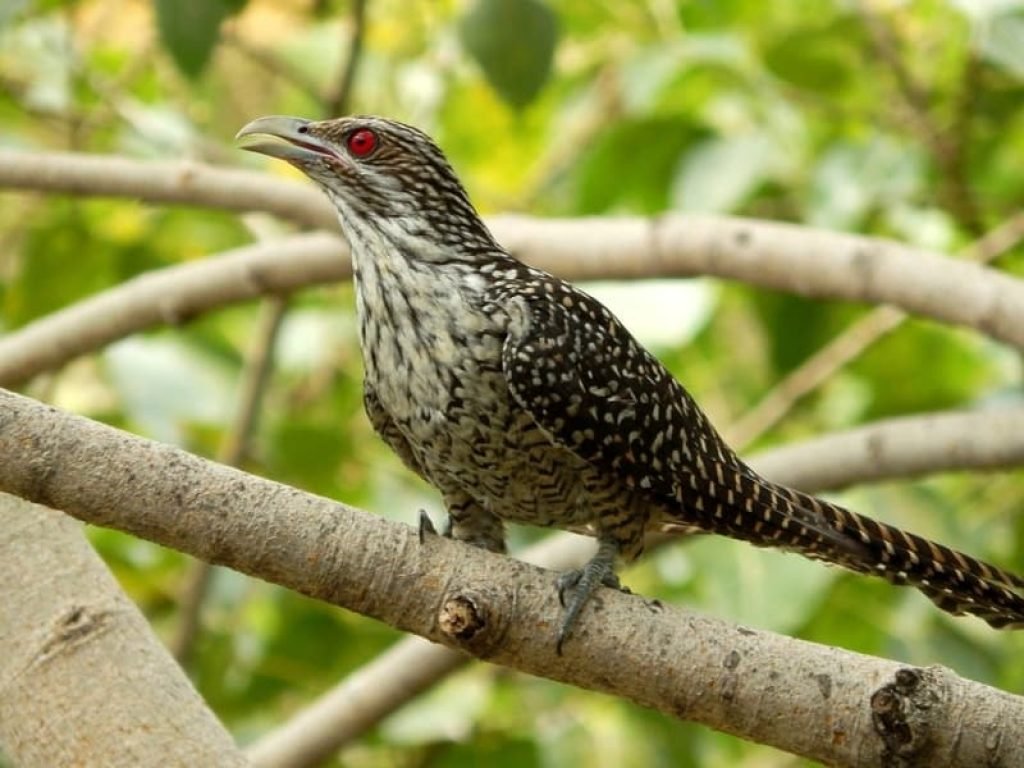 Get lost in the tranquility of nature at the Umgeni River Bird Park. Its lush gardens include palms, ferns, cycads, and other plants from all around the world. You can spend hours sitting by a magnificent waterfall, almost 20m in height. The park has more than 700 birds, belonging to over 200 species. 
You can feed the birds in the walk-through aviary as you come across some of the rarest bird species. There is a free-flight bird show every Tuesday through Sunday, from 11 am to 2 pm. It features birds like macaws, vultures, cuckoos, kookaburras, hornbills, etc. 
Time flies in this beautiful marvel and if you get hungry, there is a Cockatoo cafe overlooking the splendid waterfall.
Free Things to Do in Durban
Memories do not come with a price tag. Some of the best things in life are free. There are plenty of free things to do in Durban, especially if you are traveling with a big family.
Explore The Durban Botanic Garden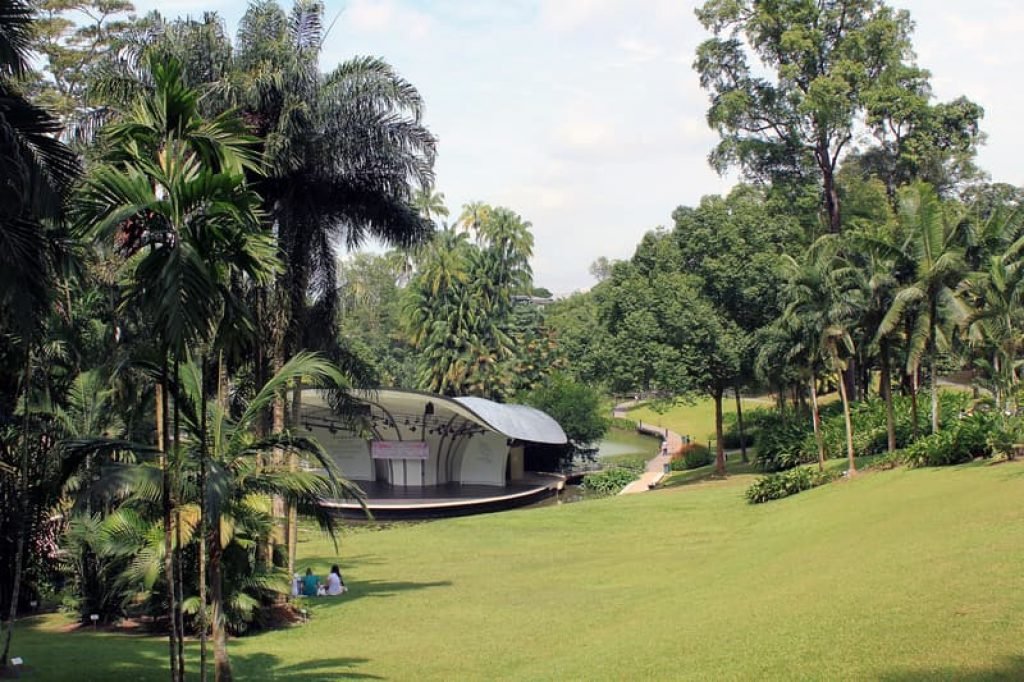 Durban Botanic Garden is a national asset and Africa's oldest surviving botanic garden. It contributes actively to plant conservation. The garden was established in 1849 as an experiment for growing tropical crops but has evolved considerably since then. Today, it houses a herbarium, a Cycad collection, an orchid house, a charity tea garden, and a garden for the blind. 
Quick Tip: The Garden is open every day of the week, but if you are looking for a guided tour, bookings tend to get full well in advance.
Stroll Through The Golden Mile
The Golden Mile consists of the Durban beachfront and the promenade that runs along it. It stretches from uShaka beach to the Suncoast Casino and the Entertainment World. There is a direct route from here to the famous Moses Mabhida Stadium. 
You can spend an entire day at The Golden Mile on the beach, bathing under the sun, swimming, and surfing in the warm waters of the Indian Ocean. The area is full of street vendors and hawkers and you can buy authentic Zulu art and crafts to take back home as souvenirs. 
There are a number of beaches separated by artificial piers, such as the Dairy Beach, North Beach, the Bay of Plenty, and Pirates and Country Club. Apart from the beaches, there are lots of fun places to visit, such as the surfing museum, the uShaka Marine World, and Skate Park. 
Indoor Activities In Durban
Durban experiences a warm and tropical climate. If you get tired of the heat, there are various indoor activities that you can enjoy.
Spend a Fun Day at The uShaka Marine World
uShaka Marine World is a theme park that consists of the uShaka Sea World, uShaka Village Walk, uShaka Beach, uShaka Wet 'n Wild, uShaka Sea Animal Encounters, and uShaka Dangerous Creatures and Chimp & Zee. There is so much to do here that even if you end up spending an entire day, you will be left wanting more. 
If you're traveling with kids, this is the best place to entertain them. Great emphasis has been given to family entertainment. The park provides fun, friendly, educational, and exciting experiences for every age group. 
Catch a Football Match at The Moses Mabhida Stadium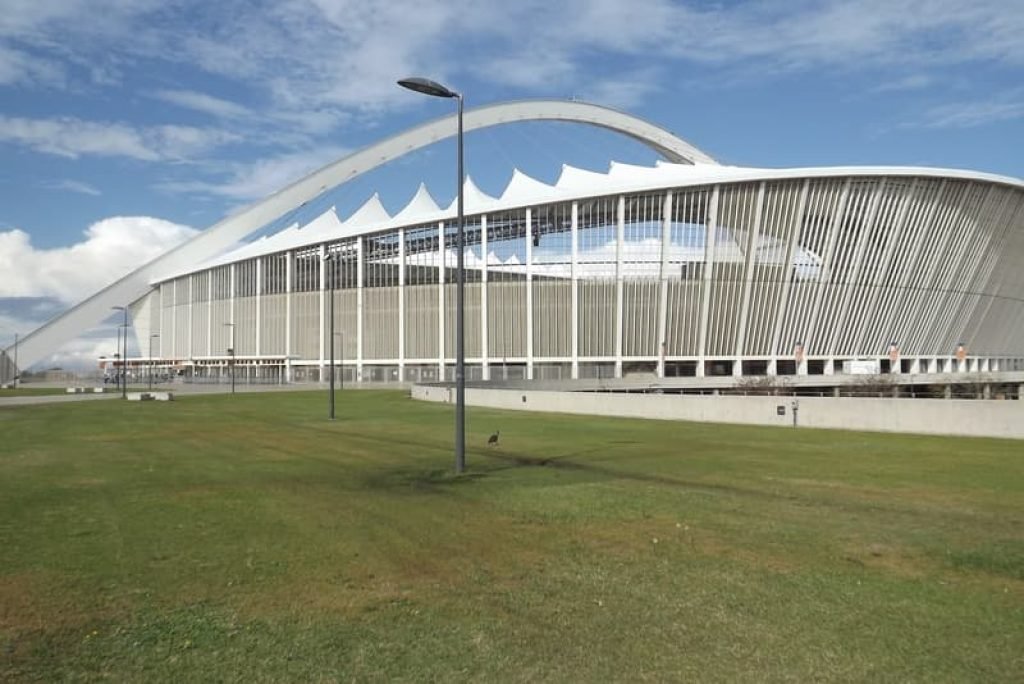 The Moses Mabhida Stadium is named after a former General Secretary of the South African Communist Party, Moses Mabhida. With a capacity of around 56000, it was one of the biggest venues for hosting the 2010 FIFA World Cup. 
The Stadium is now open for other activities such as golf and bungee jumping. You can try to catch a concert or a game of cricket, rugby, or football, which are also held here. 
Some of the other adventure activities that you can engage in at the stadium are the swing, adventure walk, and the segway gliding tour. There is a restaurant inside as well if you get hungry after your various adrenaline-pumping activities.
Things To Do In Durban At Night
After a long day of fun activities, you deserve to unwind and spoil yourself. Pamper yourself with some shopping at the night markets and dance the night away before you gear up for another day of sightseeing.
Shop At The Litchi Orchard Night Market
The Litchi Orchard Night Market started as a wholesale nursery in the midst of 300 litchi trees, eventually turning into a farmer's market along with food and lifestyle eateries and shops. The property where the market is held is owned by a local family since 1999. They believe in celebrating food and a simple approach to life.
Along with shopping, you can enjoy live music and drinks at the night market. It's a very festive atmosphere and uplifts your mood instantly. The market is pet-friendly and has a small entry fee. You will surely have fun in this vibrant and lively space, especially when traveling in large groups.
Dance To Your Heart's Content At Cafe Vacca Matta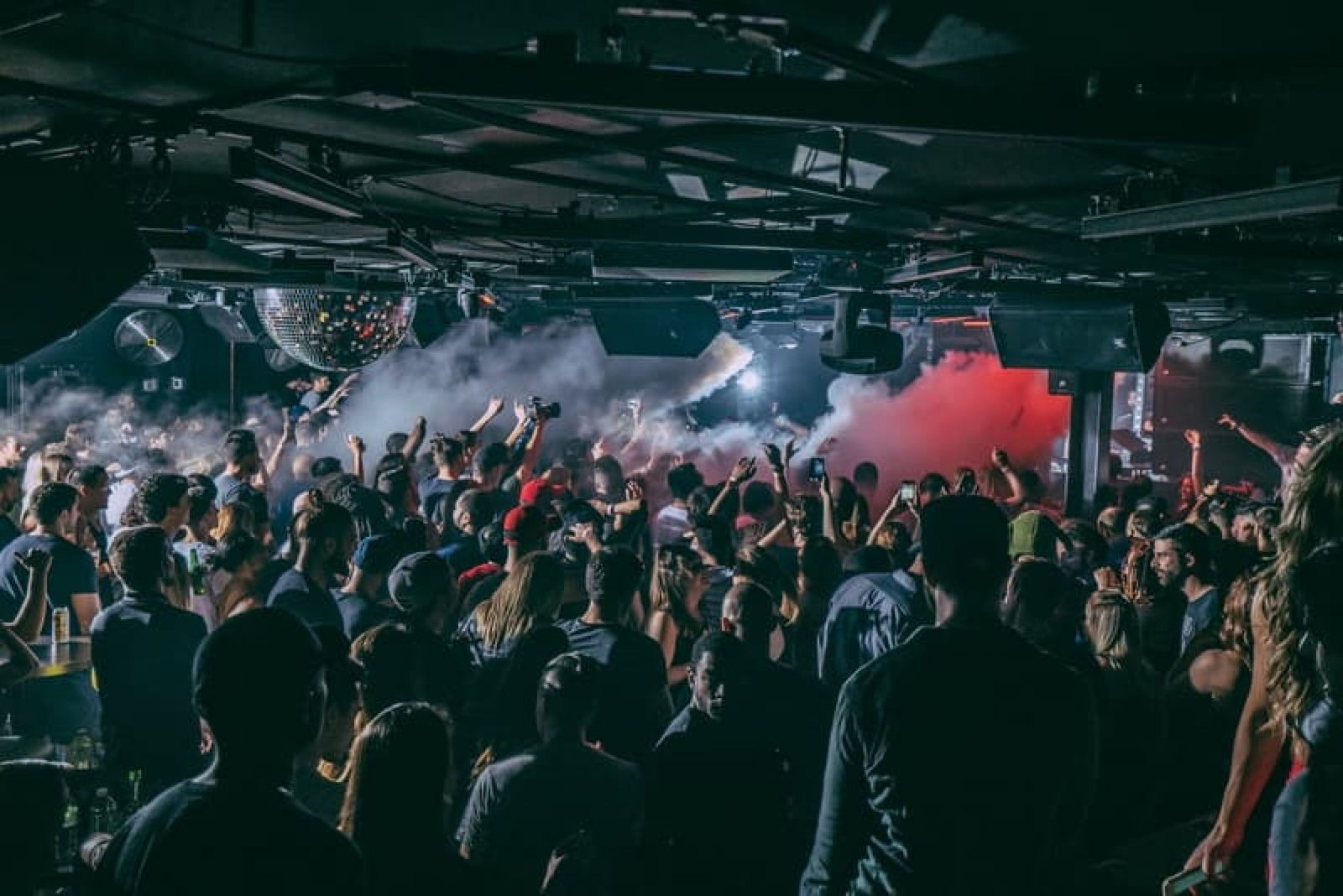 Cafe Vacca Matta is the perfect place to enjoy the nightlife in Durban and dance your worries away. It consists of a terrace bar,  a VIP lounge, a nightclub, and a restaurant. It faces the ocean and gives you a spectacular view to dance to. The cafe is located inside the Suncoast Casino and Entertainment World complex. 
In addition to the amazing music that gets you in the groove, the cafe is famous for its delicious food and innovative cocktails. It's a must-visit place to experience the urban and cosmopolitan way of life in Durban.
More Fun Things To Do in Durban
Take A Trip To Mini Town
If you want to see a mini-version of Durban's favourite landmarks, you should take a trip down to Mini Town. Both kids and grownups will love this, so get ready to say cheese and strike a pose.
Mini models of the harbour, the airport (complete with mini airplanes), and the rail network with running train is a fun family activity.  So get yourself acquainted by visiting the mini Durban version first. One of the most unique things to do in Durban!
View this post on Instagram
Warwick Junction And Faith 47 Street Art
Faith 47, famous African street artist, chose Warwick Junction to feature six new striking murals. The murals feature local traders at the market. She wanted to celebrate the cultural vibrancy of the area and the Warwick Market.
These murals celebrate informal trading and the people dedicating their lives to selling arts and crafts, beadwork, and food at the market.
Head down there to see the striking street art created by Faith 47 and stroll around the market to engage with traders and buy local arts and crafts.
View this post on Instagram
Alayam Hindu Temple
Make your way down to the majestic and magnificent Alayam Hindu Temple. Nowadays more commonly known as the Second River Temple, this temple was declared a National Monument in 1980.
After the First River Temple got washed away by the floods in 1905 and 1906, the original symbolic icons of the Hindu Temple (known as deities and murtis) were moved to the new location that was built in 1946.
Top Tip: Please adhere to the dress code upon visiting this temple. Women need to wear long skirts/dresses and remove their shoes upon entering the temple.
Ricksha Bus
Choose the top seat, sit back and relax while you're cruising through town past all the major attractions Durban has to offer. There are morning and afternoon tours available, so pick your time slot and book a Ricksha Bus Tour now.
Some of the highlights include the Juma Musjid Mosque, Kwa Muhle Museum, Mitchell Park, Florida Road, Moses Mabhida Stadium and the Beachfront.
Free Public Walking Tour With Beset
Join one of the best free public walking tours in the city. BESET Durban is a great way to explore the town and with four very passionate guides, you will definitely get the inside scoop of what's happening in Durban.
This passion project between four friends started out as a way to break the misconception around an "unappealing Durban". They made it their goal to show that Durban is worth exploring.
BESET Durban has partnered with The New York Times, Airbnb and National Geographic Travel. It's free, so we advise you to take a stroll down there and find out more about the Duran hype.
Umhlanga Pier
One of the most awe-inspiring piers in the world is awaiting you for a picture perfect moment.
This 21st century Umhlanga Pier project was started to improve the quality of the beach and disperse most of the stormwater back into the sea by making use of an extended deep-water channel.
The design boasts a very distinct whalebone structure, and won the South African National Award for Outstanding Civil Engineering Achievement. It was also named by CNN as the most beautiful pier in the world – making this one well worth a visit.
Inanda Mountain And Giba Gorge Biking
So… are there any adventurous and fun activities for adults in Durban? Yes, definitely! Less than an hour from Durban you'll find this spot with the most staggering views over Durban.
There are cliffs plunging down to the shores of the Inanda Dam. If you're keen on seeing Durban from a different angle, this spot is worth a 30-minute drive.
If you're up for an adrenaline-filled activity, go Giba Gorge biking. The park boasts a Supercross, BMX, and cycle track. You can rent bikes and helmets from the park if you don't have your own. Get your active on and go have some fun!
View this post on Instagram
Try Out Local Cuisine
There is a lot of local South African cuisine, best made in Durban. Home to South Africa's best curry, amazing fried chicken and delicious bunny chows, dining in Durban is not to be taken lightly.
Visit these spots to try out some of the best local tastes and treats.
The Best Curry Spots:
Little Gujurat | Punjabi Vegetarian dishes | 42 Dr Goonam Street, Durban CBD
House of Curries | Curries, bunny chows & roti's | 275 Florida Road, Durban
Ocean Terrace Restaurant | Daily curry buffet | 2 Lighthouse Road, Umhlanga Rocks, Durban
Head down to the Spice Emporium to stock up on some spices. While you're there, try out a local treat, the spicy pineapple.
View this post on Instagram
Another local love affair is the Freedom Cafe. This hip cafe is a converted shipping container, with big glass windows. It has a deck outside where you can sit and enjoy one of the 6 different egg benedict-options on the menu. Or try out the Sri Lankan bowl with coconut rice. Local and delicious!

Final Thoughts on Durban Tourist Attractions
Durban is a great place to explore. There are plenty of activities for the locals as well as for tourists. It has a very hospitable culture and people are extremely friendly. The tropical climate makes it a perfect destination, no matter the time of the year. 
The musical concerts, fun-filled activities at the beach, buzzing nightlife, international sports events like football and cricket make Durban one of the top destinations to visit. It is one of the most sought after getaways not only for international visitors but also for people from all over South Africa.
Last updated on October 13th, 2023 at 03:12 pm