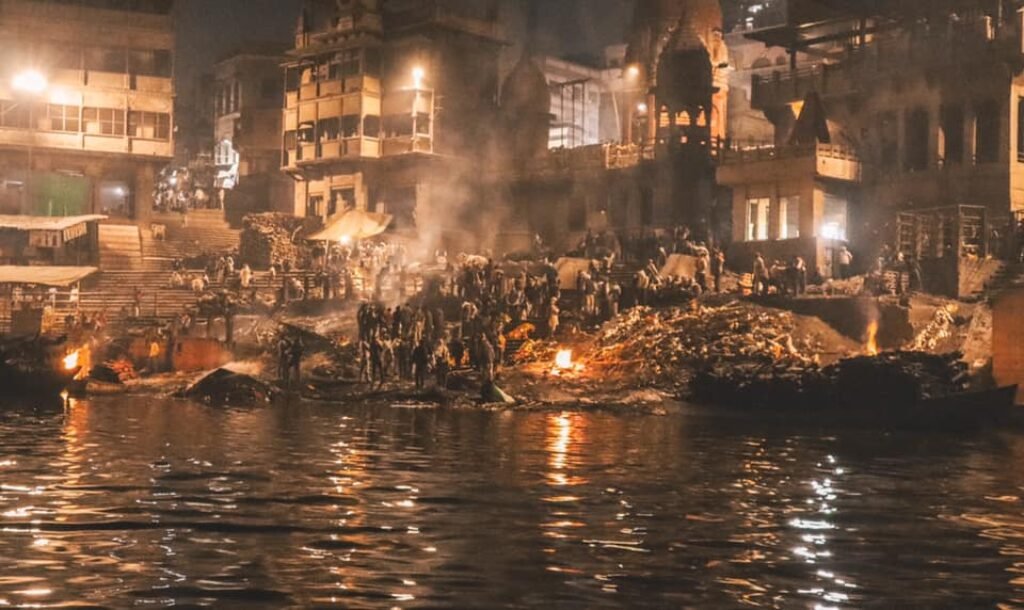 Known as "The Holy City", Varanasi is by far one of the most unique and most eye-opening places to visit in all of India. Whether you're on a religious or personal pilgrimage of sorts, there are many unique things to do in Varanasi to ensure your stay here is one you will never forget – and once you've easily sorted your India visa you can travel freely around this magical nation. You can get the visa online, so no trip to the embassy is needed, and once it's approved you receive the visa via e-mail. Quick and easy!
I visited Varanasi earlier this year on my way to Kumbh Mela, and made a video of my experiences which I have linked below. It was by far one of the most intense travel experiences I had in India, and while I LOVED it, I don't think it's a city everyone will love.
VIDEO: My Visit To Varasani
10 Things To Do in Varanasi, India
The Best Places to Visit in Varanasi
Here we've listed some of the best four places to visit in Varanasi. These spots are all varying levels of ancient, and are really worth checking out during your time there. There are also guided tours available for all of these locations.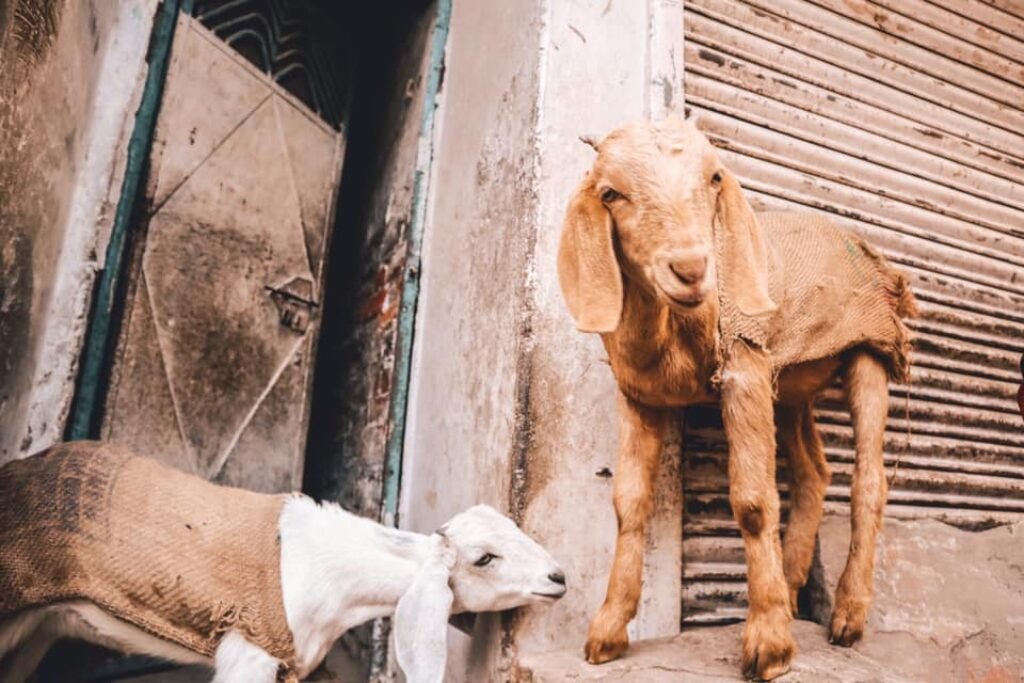 Kashi Vishwanath Temple
The Kashi Vishwanath Temple is one of the most well known Hindu temples and is dedicated to Lord Shiva. Built in 1780, it's situated on the west bank of the river Ganga, and is one of the twelve holiest Shiva temples.
The temple is a great spot for tourists to visit, as you'll be met by a large number of locals heading to praise the gods, and you'll surely find one or two who will explain the history and the customs of the temple. Otherwise, you might want to book a guided tour of the temple and surrounds with a local tours company.
Don't forget to bring some cash with you to try some of the delectable street foods you'll find lining the roads and alleyways around the temple, they're not to be missed!
The Ghats on the River Ganges
The Ghats are the giant riverfront steps on the banks of the River Ganga. There are 88 ghats in Varanasi, with most of them allocated for bathing and puja ceremonies, and just two ghats saved for cremation rituals. They are one of the most popular of Varanasi's points of interest.
The Ghats are considered some of the holiest places to visit in Varanasi. People have been flocking to them for years to use them as a place of praise and worship, as well as prayer and meditation. These ghats are a great place to stroll along and watch the religious activities and ceremonies taking place all along the river, as well as the perfect spot from which to watch the beautiful sunset.
Some of the notable Ghats you may want to visit are:
The Ganga Mahal Ghat (One of the main Ghats, overlooked by educational buildings)
The Chet Singh Ghat (A Fortified Historical Ghat which has seen both battles and occupation)
Manikarnika Ghat (One of the holiest crematory Ghats)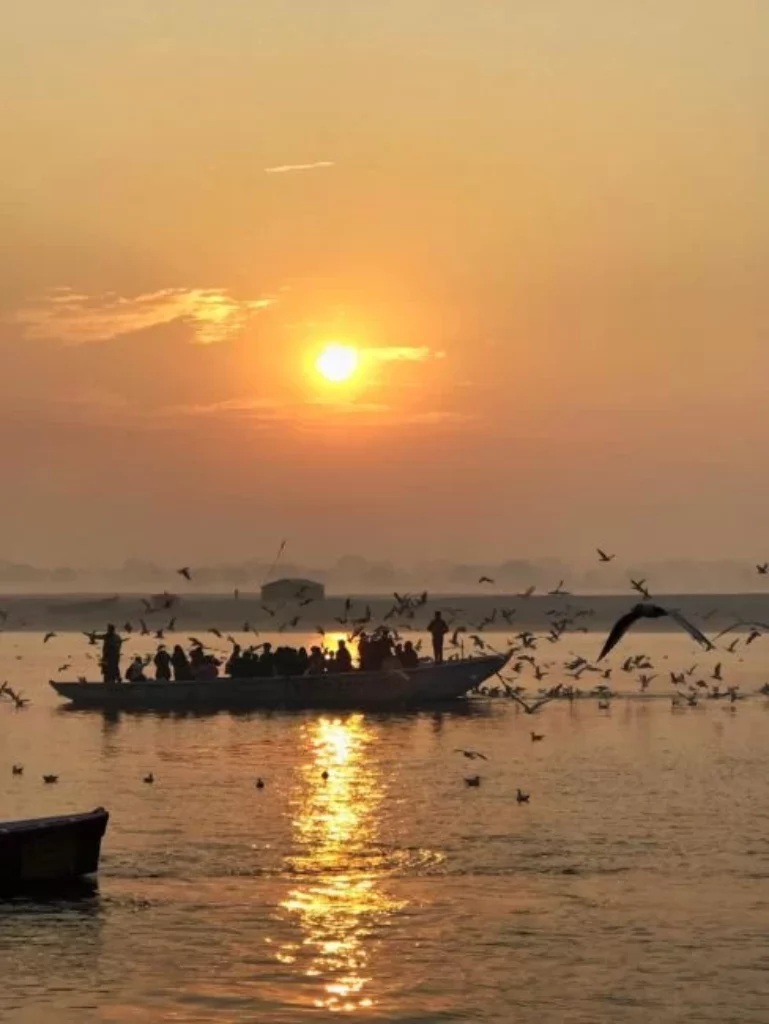 Ramnagar Fort
This Fort is located near the eastern bank of the Ganga, and was built from sandstone in 1750. It's built in the then-popular Mughal style of Indian architecture, with carved open balconies and courtyards, towers and other structures giving it a sprawling layout.
The corridor of the fort leads to the Ganga, as well as the Vyas temple, which hosts an amazing full circle view of the shape of the Ganga from above.
The fort is still home to its Maharaja (or King), and even though these titles were abolished in India in the 70's, there is still a respectful attitude towards the tradition of the fort being inhabited by its ruling Maharaja. You can tell if he's there, depending on whether or not the flag of the fort is raised.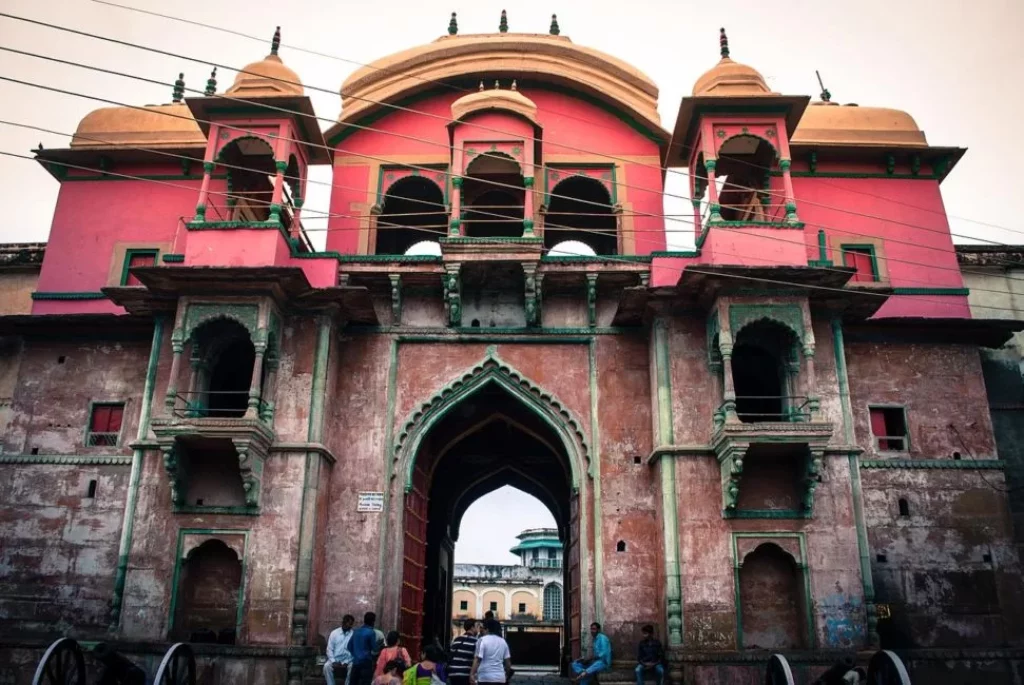 The Holy Site of Sarnath
Located a short drive north-east of Varanasi, Sarnath is an ancient holy town where Gautama Buddha (the ancient indian Buddha, as opposed to the Buddha we refer to elsewhere in Asia), first taught the Dharma.
The Dharma is hard to explain, however it can be summarized as the teachings, understandings, and way of living that Buddha taught. This doesn't really do the translation justice, but you'll surely find a friendly local on site who can attempt to explain it to you.
Sarnath makes for a great day trip, as being one of the four great sites every Buddhist should visit, it's a place both of pilgrimage and great religious and spiritual importance. It's one of the many spots that really hold Varanasi's history, as one of the oldest and most spiritually important cities on earth.
Unique Things to do in Varanasi
Here are some of the things you really must see before you leave Varanasi. Some are a little touristy, and others aren't, but all in all they're all integral parts of Indian culture in Varanasi and won't leave you disappointed.
Attend an Aarti Ceremony
Aarti Ceremonies are a Hindu tradition in which they worship their deities. A priest will have a tray with a small lamp or candle, incense, a bell, flowers, food and water. All these form part of an offering signifying the four elements: fire, earth, water and air. After the ceremony, the food is shared amongst participants.
It's quite a simple and standard ceremony, often performed humbly within the homes of Hindus, and a nice way to get a glimpse into the Hindu culture, especially if you don't know much about it. You can find evening ceremonies of the Ganga Aarti on the Dashashwamedh Ghat (one of the main steps) on the banks of the river at dusk. It's a true spectacle of light, colour, music and praise.
Celebrate Makar Sankranti
If you find yourself in Varanasi (also known as Banaras) in early January, you will surely find yourself landing up in the Makar Sankranti celebrations. It's a Hindu festival day, marking the end of the month with the winter solstice, and preparing for the warm season ahead. It's a 'seasonal observance', similar in manner to the western celebrations of Easter and Halloween.
During this time it's common for treats such as jaggery ladoos, sesame and chikkis to be handed out, and it's an integral time for spiritual practices and observations, such as bathing in the river Ganga.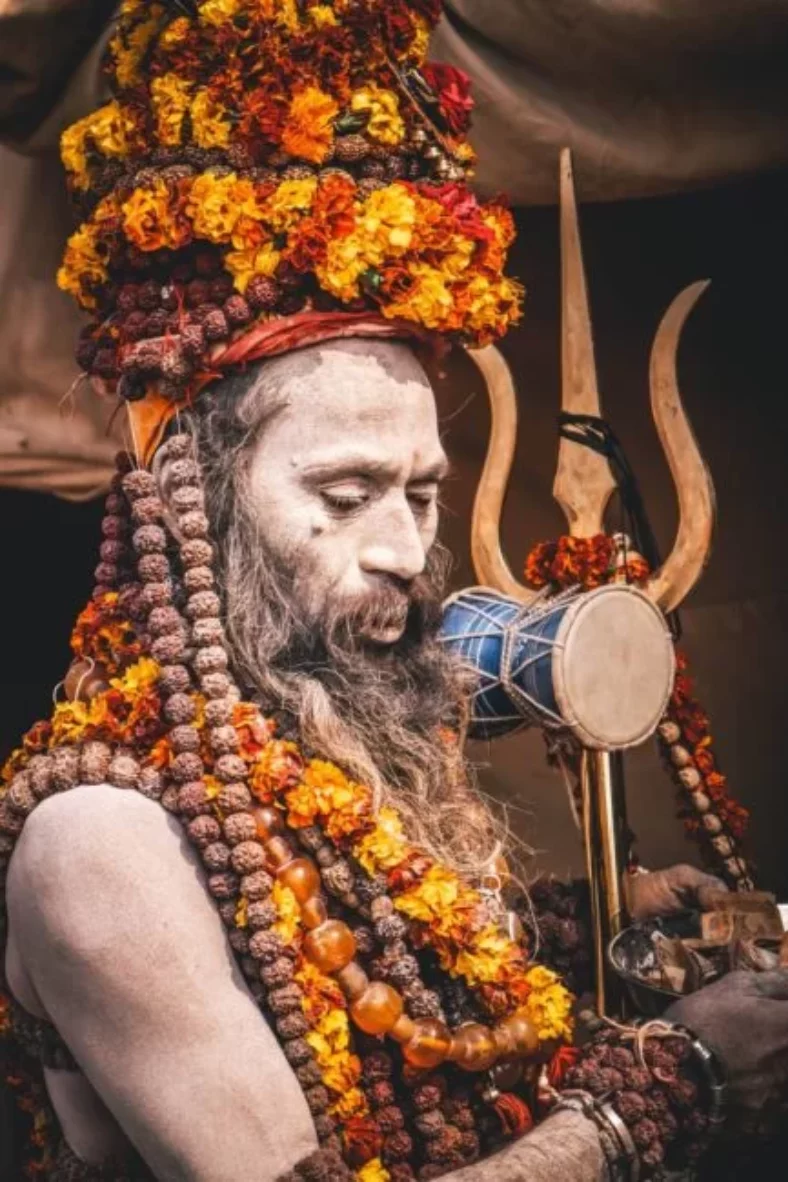 Bathe in the Ganges
The Ganges is an incredibly important site in Varanasi, and it could be said that it's the main reason Varanasi exists where it does. Not only is it a water source, a place to wash clothes, a spot where buffalos and cows drink and an important part of the sewerage system – it's also a holy site. People travel from all over India to bathe in the Ganges, the same way they travel to Goa to have weddings there.
Bathing in the Ganges is considered to wash you clean of your sins, and help solidify the cycle of death and rebirth in Hindu and Buddhist culture. It's also where your ashes will end up should you be one of those cremated on the crematorium Ghats of the Ganges.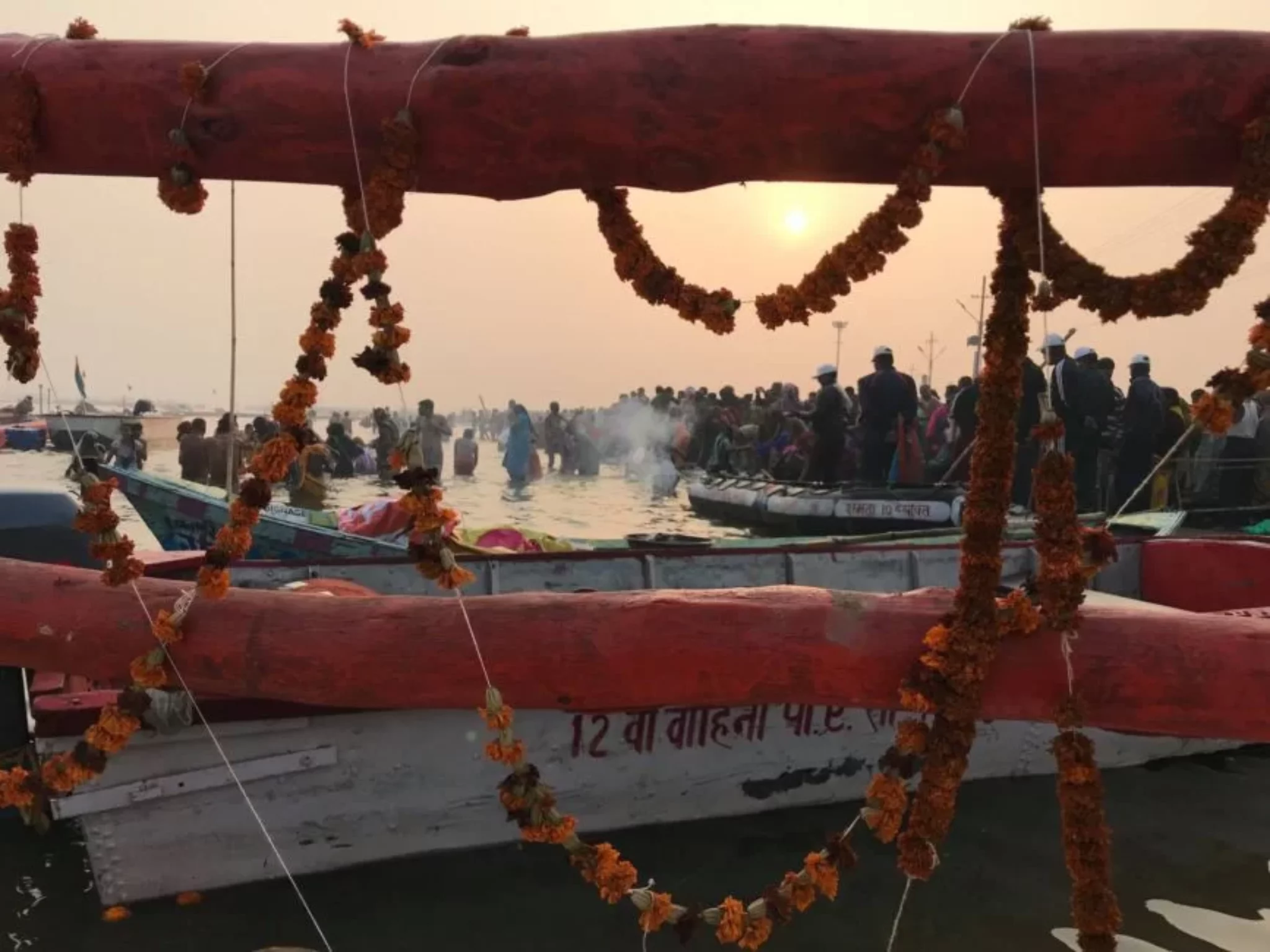 Beware however, that if you're not well adjusted to local bacteria and microorganisms (ie. if you're a foreigner), you do run the risk of illness or infection by bathing in the Ganges.
After visiting Varanasi, we went to Allahabad to attend Kumbh Mela, where MILLIONS OF PEOPLE bathe in the Ganges. You can see the video of my experiences below.
Kumbh Mela 2019 – World's LARGEST Festival in INDIA
Bhang is a legal preparation of edible cannabis which is available in government shops in a number of legalized areas, such as Varanasi. While technically illegal on a state level, the government realised the religious importance and significance of this ancient preparation, and as such made it available so no one may be persecuted for their religious beliefs.
Be careful though, bhang is not to be taken lightly and will floor you if you've never partaken before. It's prepared as a lassi and takes around an hour to hit you, so make sure you're somewhere familiar and close to where you're staying when it does.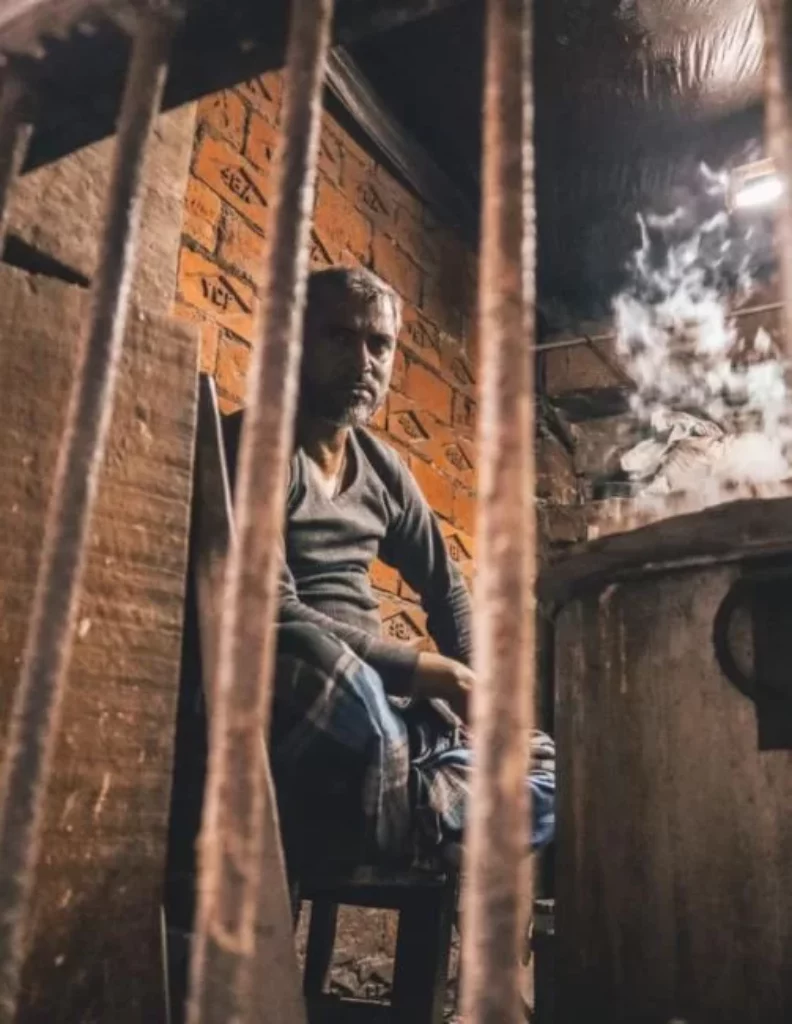 Visit the Vatika Cafe
The Vatika Cafe is a small cafe overlooking the Ganges, which sells pizza, local Indian Food, and an apple pie they're famous for. They call themselves the first pizzeria in India, and serve some delicious food for you to enjoy from a great vantage point, where you can watch the sun as it sets over the river.
Their apple pie is raved about, with a delicious cooked apple inside and crumbly, flakey pastry on the outside. It's served with ice cream, and costs only a dollar or two when converted. That's dirt cheap for an amazing dessert, so be sure to leave a nice tip!
Watch a local cricket match
Finally, cricket is a super popular sport in India, and a great way to relax the day away sitting in the sun, with a beer in hand and watching a game – even if you don't really understand the sport.
There are a number of local cricket clubs of varying skill levels and professionality around Varanasi, so be friendly and speak to some locals and ask them where you might find a fun game to watch on a hot afternoon.