When planning a trip to Vietnam there are a few places you need to stop for a truly magical experience. When in Hanoi, there's so much to do. Be it visiting places famous for the shopping, historical sites or the mouth-watering food, I've heard from so many people who it's one of the few places where they could imagine themselves living. This owes both to its storied history and the modern-day conveniences that it offers. Here are 9 of the best things to do in Hanoi, which will help you to really learn about the city and why people fall so in love with it! And if you feel intimidated by the traffic on arrival, this post about crossing the road Vietnam-style should help!
9 Top Things To Do in Hanoi
1. Try Street Food
Some of the best street food in the world comes from Vietnam and Hanoi has entire streets teeming with street food. Vendors offer seating on small plastic stools, or may offer food in plastic bags, accompanied with any possible add-ins and ready to eat on the go. Most of the food is cooked right in front of you from the freshest possible ingredients, making it a must do activity when in Hanoi. Read more about doing a street food tour.3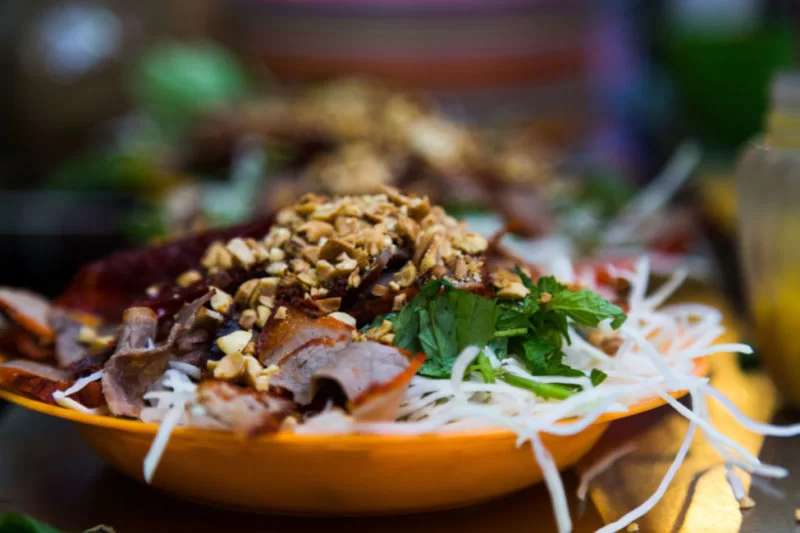 2. Go To An Opera or Ballet
The Hanoi Opera is an incredibly famous cultural institution that offers a number of different programs in any given year. Built in an older French style, the building itself oozes history while some of the most talented artists in the world perform within the halls. It also hosts orchestral events, making it the best place to witness any classical performances.
3. Visit Turtle Tour
A small tower in the middle of Sword Lake, Turtle Tower is one of the most interesting yet underrated photo opportunities in Vietnam. A symbol of Vietnamese resilience and only viewable from a distance, the tower has an incredibly storied history. Created by a French musician as a way to disguise the body of his father while commemorating a Vietnamese V.S. Chinese forces battle, the tower has stood for over 150 years as a patriotic example of Vietnamese resilience.
4. Visit The Old Quarter
See how the streets of Vietnam used to look and get some of the best deals in the world on traditionally crafted materials. The spirit of traditional trade is well and alive in this part of city. Offering goods from local artisans and handicrafters, Hanoi Old Quarter is a must stop area for anyone wanting souvenirs and one of the top places to visit in Vietnam.
Dotting the landscape are old temples, old universities, and an entire military citadel. Wandering this area of the city is one of the best ways to get to learn the area and to discover lost history and see what makes Vietnam so special and unique. You can also visit Hanoi Train Street where the train runs right down the narrow residential street!
While in town, be sure to check out some of the amazing street art in Hanoi such as the Phung Hung Public Art project – where you will find so many incredible paintings on the walls of public buildings.
5. Visit The Women's Museum
Hanoi is home to the Vietnamese Women's Museum, showcasing the roles, tools, and lives of women through the history of Vietnamese culture. Offering breathtaking antique textiles up for your viewing pleasure, the museum also contains tributes to women warriors, propaganda from the most recent wars, and relics that are over 1000 years old. The museum holds special education events, offers all information in both English and French, and charges less than $2 for admission.
6. Take A Scooter Taxi
Visiting any city in Vietnam, the fastest way to get around is going to be a scooter taxi. You negotiate a price before hand, climb on the back of someone's scooter, and then head towards your destination. However, this is one of the best ways to see out-of-the-way places and to travel like a local. Because the scooters are so much smaller than other vehicles, a typical ride might include going down an alley way, zipping down an unkempt path, darting in and out of traffic, and unrestricted views and smells.
Most of the time the scooter taxi workers are more than happy to recommend the best location for your next visit as well. Want to try out the best Bahn Mi in the city? Ask one of the scooter taxi operators and be prepared for some of the best food you have ever tasted. Most rides should be well under $3 for 30 minutes and are generally quite safe.
7. Take A Food Tour
A number of tour companies in Hanoi offer food tours that will take you around to the best restaurants in the city. Depending on your preferences for Vietnamese food, french food, international cuisine, or even drinks, you can expect an $25 tour to provide you with at least 5 different places to stop, interesting facts about how the food is made, and great conversation with local workers. By far one of the best things to do in Hanoi – so good I've done it TWICE!
8. Walk Along The River
Hanoi is a city known for its architecture and some of the most interesting buildings are along the river that winds through the city. Multiple pagodas can be seen from most areas of the city and will remain lit up well into the evening. The ruins of older areas of the city are also visible from both sides of the river as well. In the evening, roasted chestnuts, fresh food, and cheap drinks are also served from carts in the area. The cool evening breezes also make romantic evening walks possible.
9. Stay In A Cheap Hostel
If you really want to fully experience Hanoi, you'll want to stay in one of the busy but welcoming hostels in the city centre. These offer the ability to walk around most of the city with ease, have access to the best shopping centers, often have tour groups leaving each and every day, provide laundry and cooking facilities, and are a great way to meet other travellers. Many even offer full service cafes 24 hours a day. Women are able to access women only dorms, while mixed dorms are available for those traveling with companions of the opposite gender. Here's my list of the best hostels in Hanoi.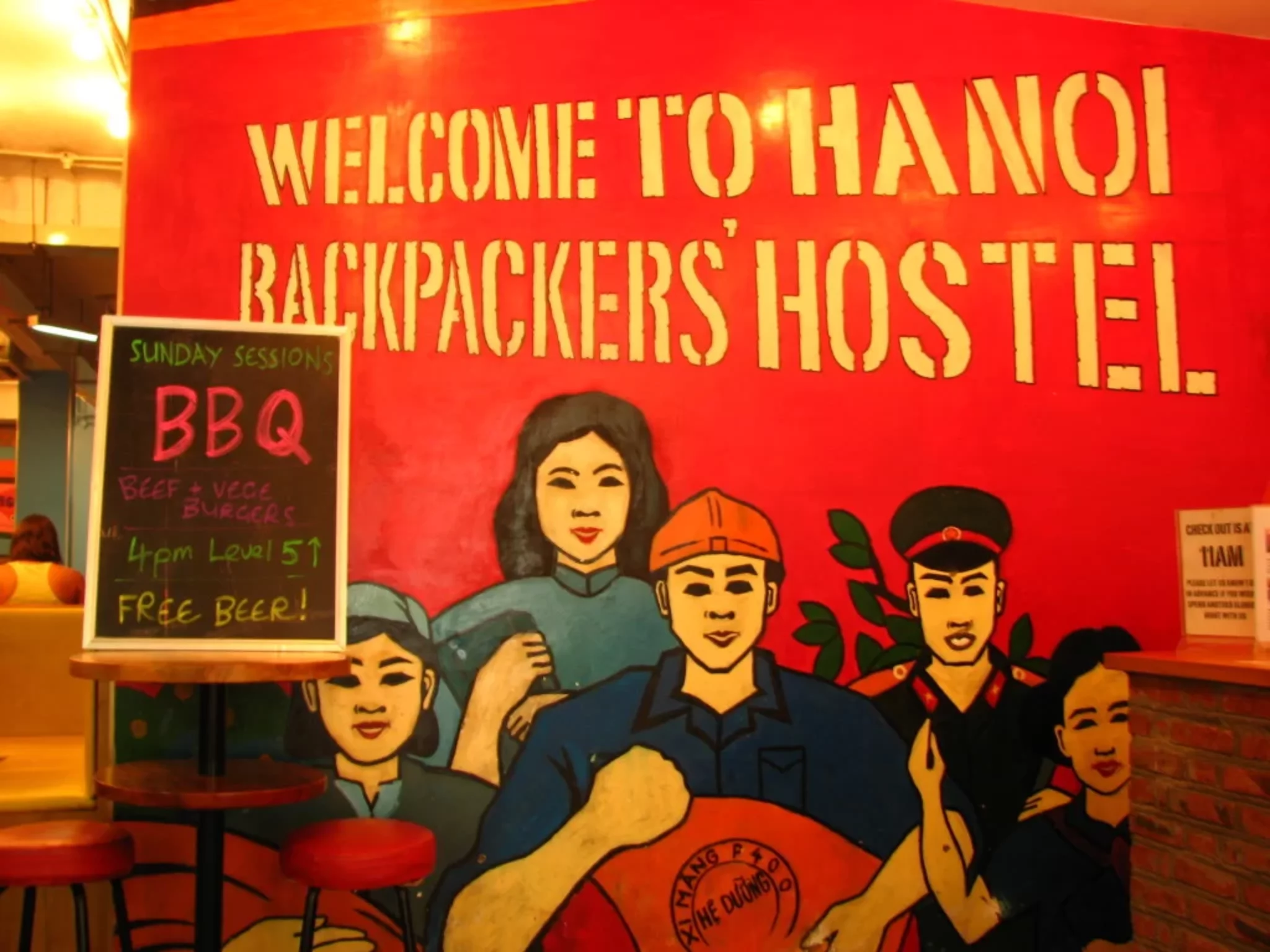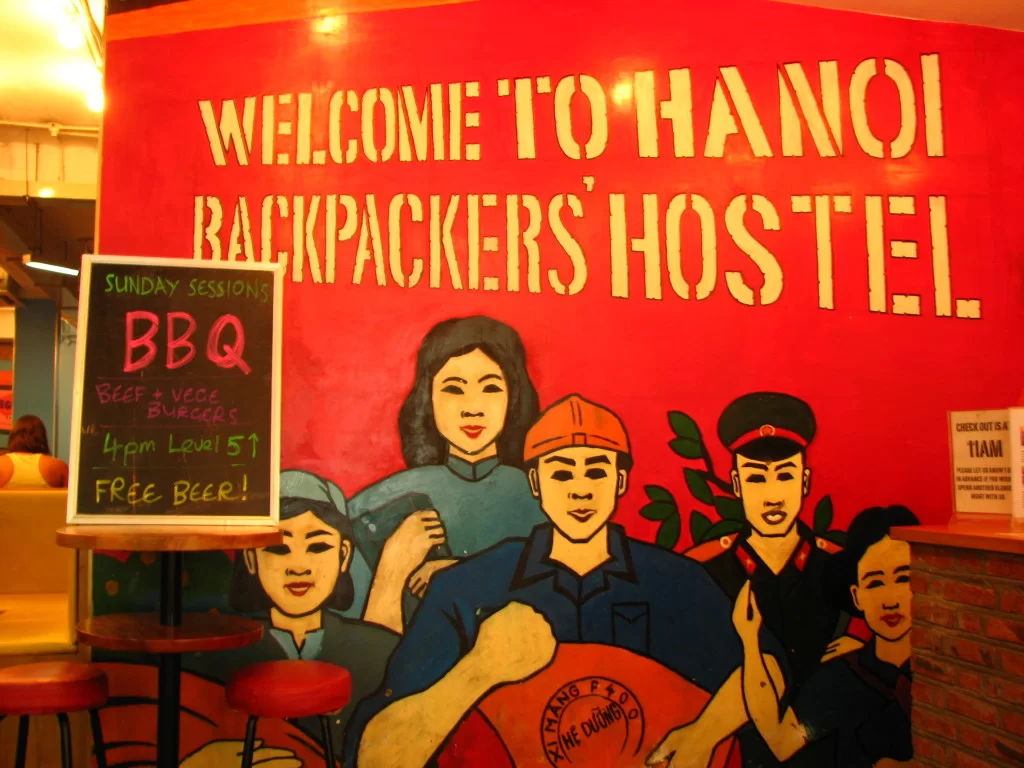 Cheap food, great accommodations, over 1000 years of history, friendly locals, and romantic pathways, there really is endless things to do in Hanoi and even more reasons to fall in love here. Whether you are traveling by yourself, with a loved one, or as part of a group, you can't beat this city for truly interesting experiences and a mix between the old world and the new.