I've been returning to Sri Lanka so often lately that many people wonder if it's overtaken South Africa and Bali as my favourite destination on the world. As I prepare for my another trip to the teardrop of Asia on another 14-day adventure, I thought I'd write and share my perfect 2 week Sri Lanka itinerary with you all – the absolute top places to visit, how long to stay and how to get there!
I will also share some potential add-ons in case you have 3 weeks in Sri Lanka, and give options for places you could possibly skip if you're very tight on time. Having covered most of the country in 3 separate trips, I feel I know it like the back of my hand at this stage! Any questions or queries, leave a comment!
The Perfect 2 Week Sri Lanka Itinerary
Sri Lanka Itinerary Map
Week 1 Sri Lanka Itinerary
Day 1: Arrival in Colombo (1 night)
How long you have to Colombo on day 1 will depend on what time your flight arrives. If you have time, I highly recommend doing a short tour of the city with a guide to learn about Colombo's past, its most important sights and what the future holds for this up and coming Asian city.
My post about fun things to do in Colombo should help, and if you're feeling peckish you need to pay a visit to Bakes By Bella for the absolute best cakes and shakes in the city!
Where to stay in Colombo
I highly recommend checking into Movenpick Colombo, the best hotel I stayed at while in the capital and it comes with the most insane rooftop pool, perfect for sunset and have unparalleled views of the city and ocean.
If you want something a little more historic and down the coast (but only about 10 minutes from the city) I recommend Mount Lavinia Hotel which has gorgeous ocean views and is sort of like a time capsule.
ALTERNATIVE ITINERARY: If you feel you want to escape the city right away, there are some beaches up North in Negombo where you could stay for 1 night. Or, you could head straight to Jaffna on day 1 and have an extra free day to do some of the alternative activities I suggest later in this itinerary.
Photos below are from the Movenpick Colombo…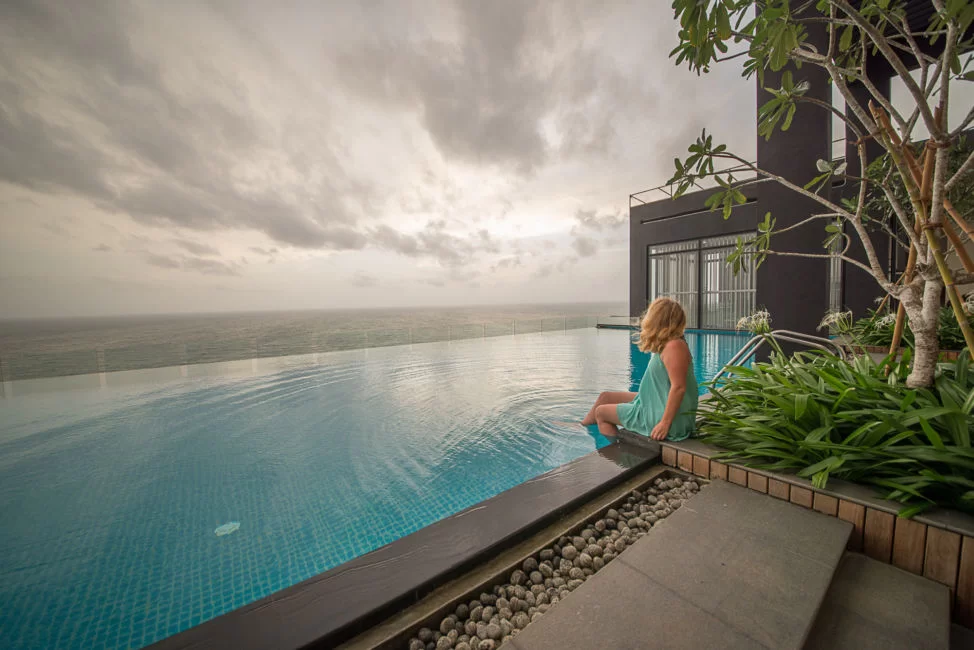 Day 2: Train to Jaffna
Morning in Colombo
Take the morning to either relax and try to catch up on jet lag you might be suffering from, or explore Colombo in a tuk-tuk to take in the top sights in under 2 hours. I highly recommend having a relaxed breakfast in Barefoot, a gorgeous souvenir shop, gallery and garden cafe. If you only visit one temple in Colombo, make it Kelaniya Raja Maha Vihara.
Train to Jaffna
While most of the other destinations on this itinerary you will probably have heard of before, or even have on your bucket list. I wanted to include Jaffna at the very top as it's one of the least visited places in Sri Lanka.
While one might think this is because it's so far north and far away from all the other tourist hotspots, the truth is tourism is only just starting to develop hear following a long civil war with the south which ended in 2009. Tourism has only really opened up there in recent years, which means you won't bump into too many other tourists and you'll have a seriously authentic travel experience here.
The best way to get to Jaffna is on the newly opened train line between Colombo and Jaffna, which leaves at midday and arrives in Jaffna in the evening, taking about 6 hours. The scenery along the way is stunning, and you'll get to pass by some of Sri Lanka's top sights along the way.
Arriving around 6pm, you can check into your hotel (we stayed at Jetwing Jaffna Hotel which was gorgeous) and explore the town. I recommend dinner in the hotel as well as sunset cocktails on their rooftop bar – they even do cocktails with 100% local liquor from the Jaffna Region.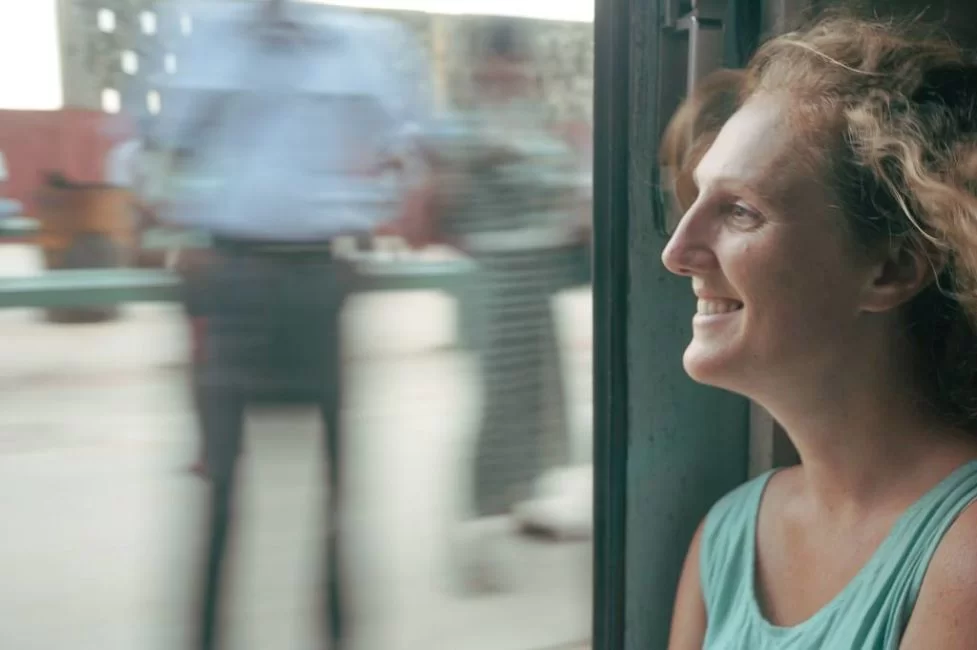 Day 3: Explore Jaffna (2 nights)
Wake up early and head to the famous Jaffna Fish Market just outside of town. I spent about an hour here walking around, avoiding crazy seagulls, chatting to locals and just soaking in the atmosphere and buzz of the market.
From here, head towards Kayts Island where you can take a pretty basic local ferry across to the island to visit the famous temple – Elanai Perumkulam Amman Kovil Temple.
We stopped at a roadside restaurant for lunch that was very basic and just has a menu in Sri Lankan (Tamil language actually) but it was some of the tastiest food we ate on the whole trip! Highly recommend doing this!
In the afternoon, head to Nallur Kovil Temple, one of the most beautiful and famous temples in the region. Nearby is Dambakola Patuna, a very sacred Buddhist Temple and right next to a stunning white sand beach which you'll have all to yourself.
Also nearby is KeeriMalai, famous baths that locals bathe in to cleanse their bodies after a funeral ceremony – where the ashes are sprinkled in the ocean nearby.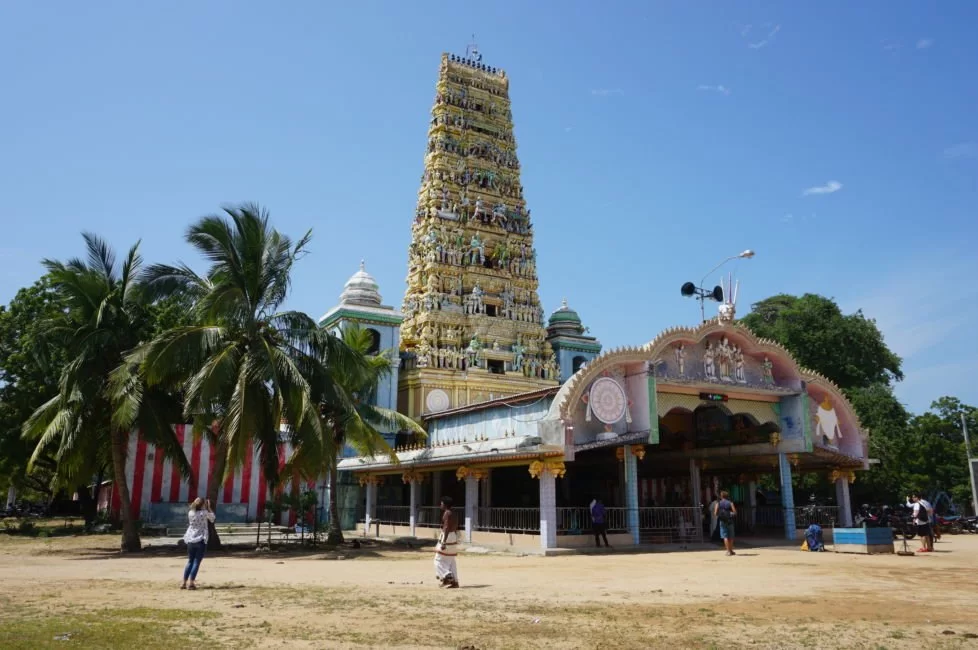 Finish the day back in Jaffna Town, exploring the market and checking out Jaffna Fort at sunset.
Day 4: Anuradhapura and Dambulla
On day 4 it should be an early start if you want to make the most of your day. It's about a 3 hour and 30-minute drive to Anuradhapura, your first stop, and while the train goes to the general area a car transfer is your best option in my opinion. You can organize tours, car rentals and just drivers easily enough in most major towns.
Anuradhapura is famous for being one of the ancient capitals of Sri Lanka, and is known for its well-preserved ruins of an ancient Sri Lankan civilization. The city is a UNESCO World Heritage site and by far one of the top places to visit in Sri Lanka.
Be sure to visit the famous Stupas, said to be the largest man-made ancient structures in the world, with the 2 great Pyramids in Cairo being the only buildings bigger. I've heard of people spending up to two or three days here alone, but I think a few hours is enough to get a feel for the ancient city and its history before moving on to nearby Dambulla.
Next stop is Dambulla, home to the largest cave complex in Sri Lanka and the accompanying Golden Buddhist Stupa. Spend the night in the Sigiriya area, just a 20-minute drive from Dambulla and ensuring you're in the right location for the next 2 days of adventures.
If you're not tight on cash, I highly recommend staying at Water Garden Sigiriya, a hotel with panoramic views of Sri Lanka's most famous rock and rooms that are in fact villas and all have their own private pools. This hotel is honestly a destination in itself!
Another great choice would be JetWing Lake, probably one of my favourite hotels in Sri Lanka and with one of the best swimming pools, you will ever come across!
Day 5: Sigiriya and Elephant Safari (2 nights)
Day 5 was one of the highlights of my 2 week Sri Lanka itinerary and I'm sure it will be memorable for you too! Start the day early by hiking up Sigiriya Rock, the site of the King Kasyapa's magnificent palace around 500BC. Takes about an hour or more to hike to the top, and you'll want another hour to explore and get back down. The gardens here are also beautiful so 3 hours total would be a good estimate of how much time you'll need.
It gets very hot so be sure to bring a big bottle of water, a hat and sunscreen. The views from the top are spectacular and I highly recommend doing an organized tour or hiring a guide to properly learn about the fascinating history of the site, how the king selected it and how it was later used as a monastery by Buddhist monks. The name itself comes from the huge lion rock, which you can view about halfway up the mountain. Sigiriya is a UNESCO World Heritage site and by far one of the top attractions in Sri Lanka. For a full list of attractions, read my post about adventurous things to do in Sigiriya.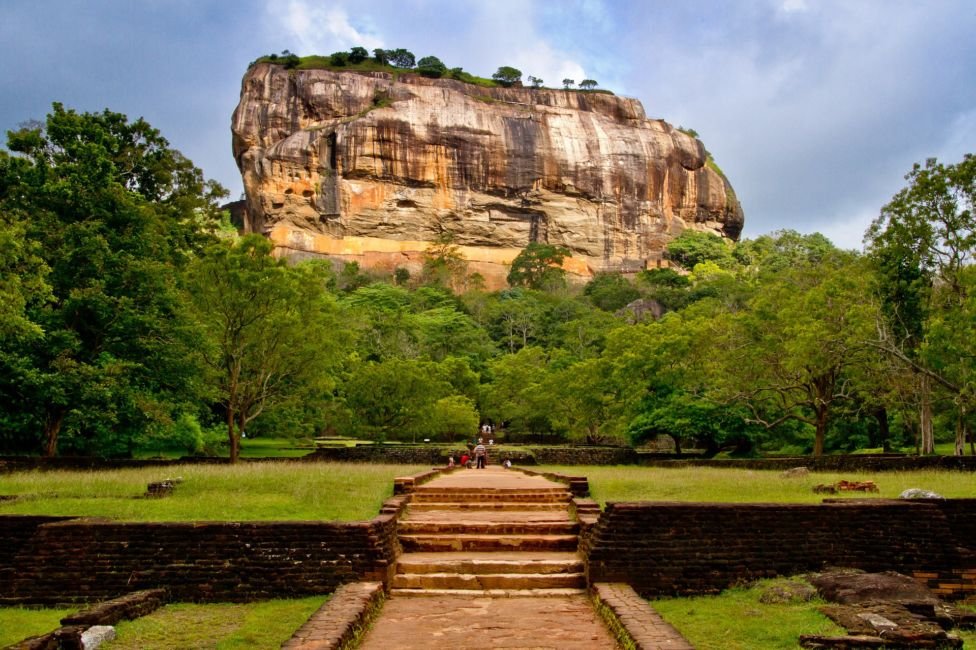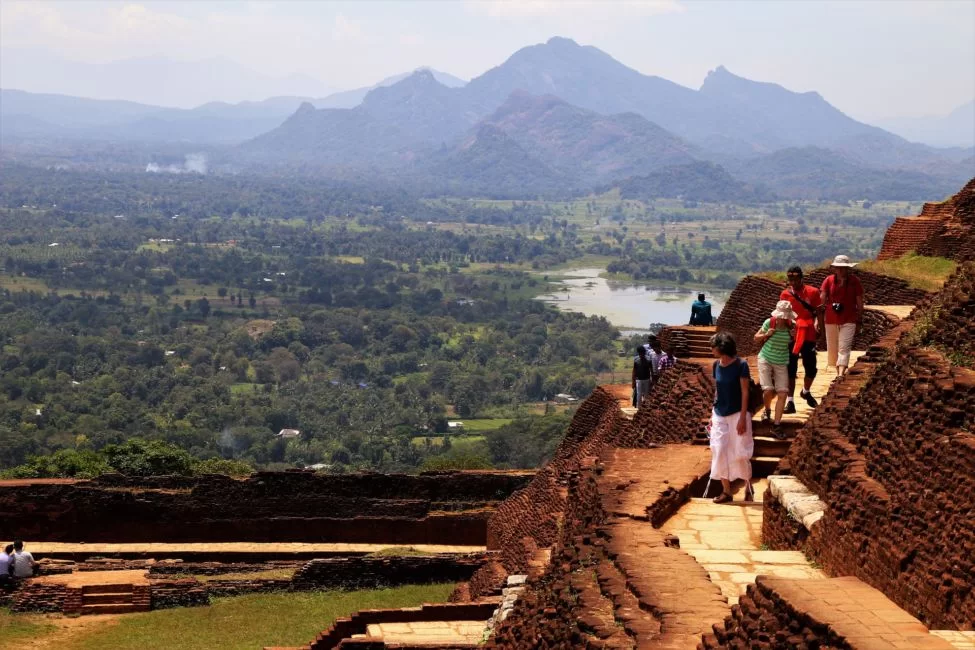 Once you've had a delicious lunch of delicious Sri Lankan Chicken Kottu Roti, available at many of the roadside restaurants in the area. My personal favourite is Lion Hut.
Elephant safari
There are three main places to do a safari, but honestly, you'll see the same groups of elephants in all 3. I recommend Kaudulla National Park – you can see the video of my safari below.
You are going to see literally HUNDREDS of elephants, even if you just do a short 3-hour afternoon/sunset safari. You can book locally and it should only cost you about $30 for an elephant safari in this area, with about 4 to 6 people in each jeep.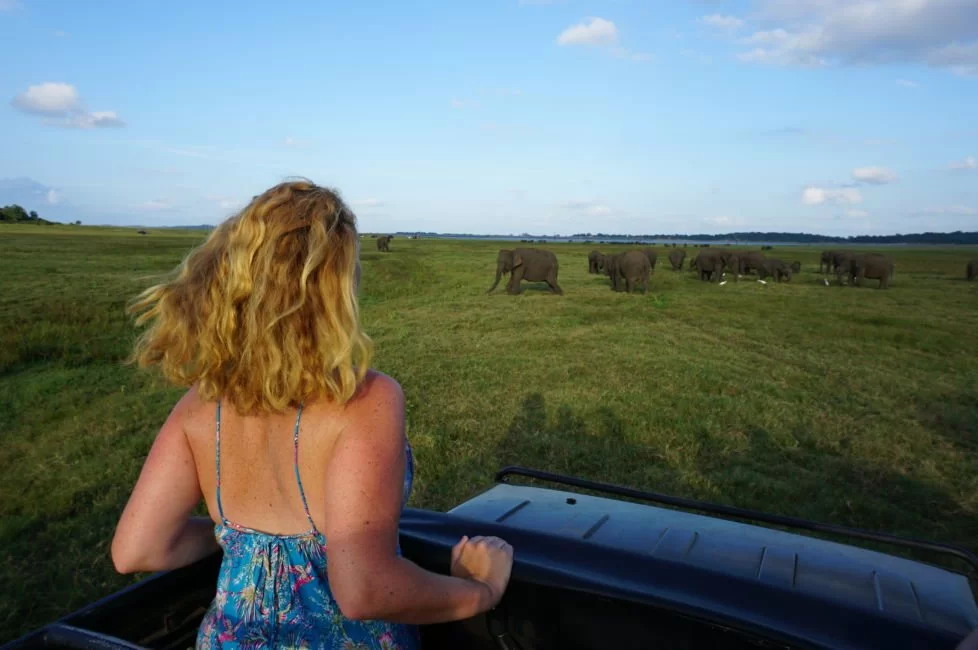 Day 6: Climb Pirurangala, Kandy (1 night)
While Sigiriya is the most famous rock in Sri Lanka, for the best views you need to climb Pidurangala – the rock opposite Sigiriya and a sacred site home to a Hindu temple. It's about an hour hike, maybe a little less, with some scrambling/rock climbing towards the top to reach the plateau.
I highly recommend waking up super early and watching the sunrise here. It's an experience you'll never forget!
In the late morning, it's time to head to Kandy, one of the most visited cities in Sri Lanka and host to a whole range of sacred temples. If you only visit one place here, and you will probably only have one afternoon, you need to visit the Temple of the Tooth Relic – one of the most important Buddhist temples in the world. The temple is most beautiful in the evening when it's all lit up and there are candles all over the temple grounds.
If you're lucky enough to visit in July for Esala Perahera, you can witness one of the largest Buddhist festivals and parades in the world. See the video below to understand what it's like in Kandy during this incredible event.
Day 7: Train to Nuwara Eliya Tea plantations (1 night)
Taking the train
On day 7 it's time to take the famous Kandy to Ella train, but I recommend doing what I did and splitting up the long (6 hour+) journey by stopping halfway in beautiful Nuwara Eliya, known for its vast tea plantations.
Some advice about the train!! Sure it looks pretty and you can get amazing pics hanging out the doors or sitting in the doorway admiring the view, but on certain days of the year (and every day in tourist season if we're honest) the train can get terribly crowded and overbooked. Remember, it's NOT a tourist train. It's just a regular ancient and a rather slow railway linking bust Kandy with the highlands, and it used every day by locals getting to work or elsewhere. When I took the train earlier this year in was insanely overcrowded with standing room only and locals and tourists having to physically push their way into carriages at each stop.
Crowding aside, it IS one of the most beautiful train rides in the world – and there is an option to pay about $20 extra and get a first class ticket with seating if you would prefer. As 6 hours standing in a sardine can is a bit much, I recommend hopping off in Nuwara Eliya which is about the 3 or 4-hour mark.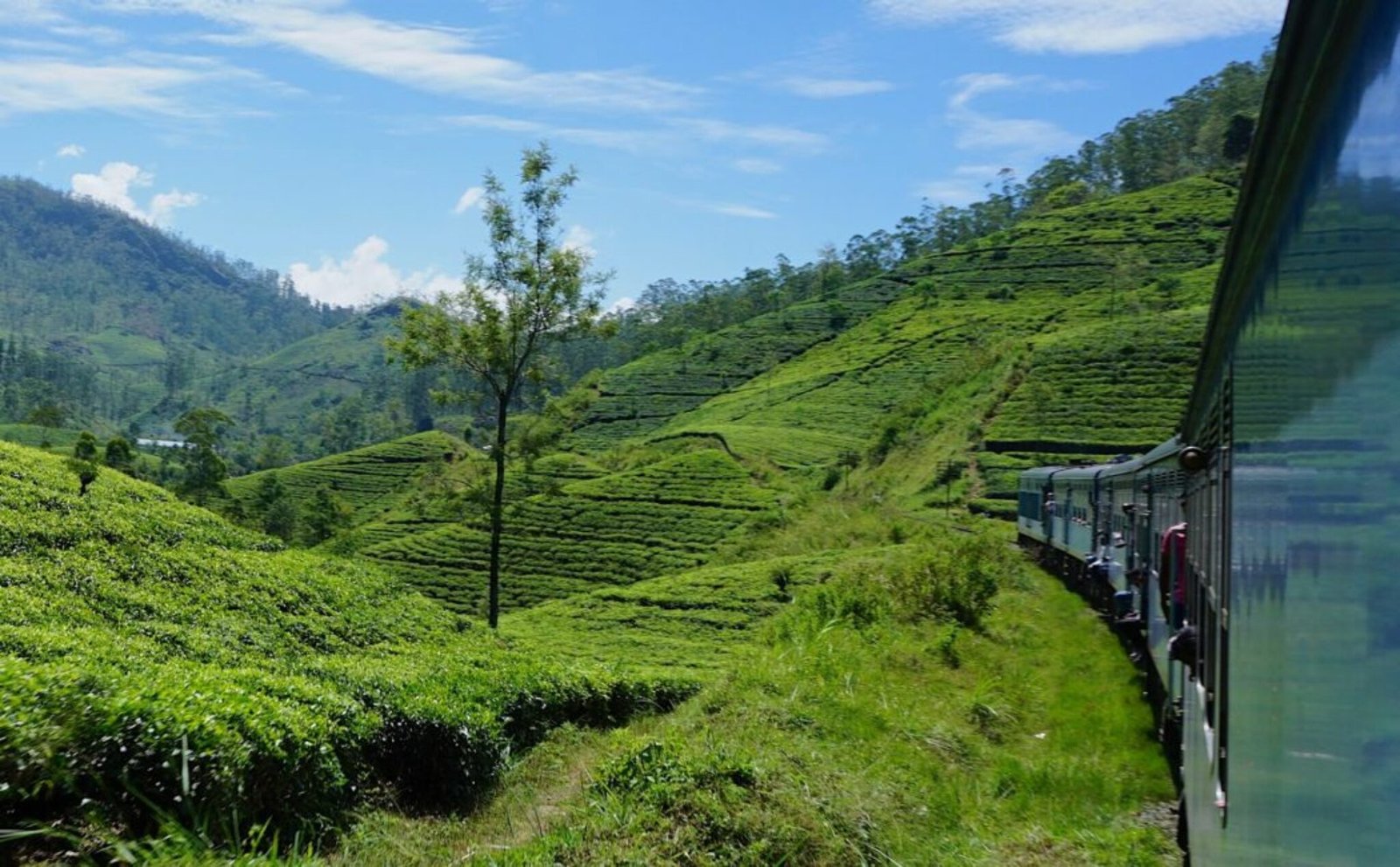 Visiting Nuwara Eliya
After an hour relaxing in our hotel and eating lunch (always curry, always traditional Sri Lankan cuisine!) we headed to Lovers Leap Tea Boutique, which is one of the largest and most well-known tea plantations in Sri Lanka. Chances are if you've bought tea here or back home, it could well have come from here! They even use the tea leaves to make a very popular green tea drink in Japan! You can do a full factory and plantation tour, finished with tea and snacks overlooking the stunning tea plantation. Allow for at least 2 hours here.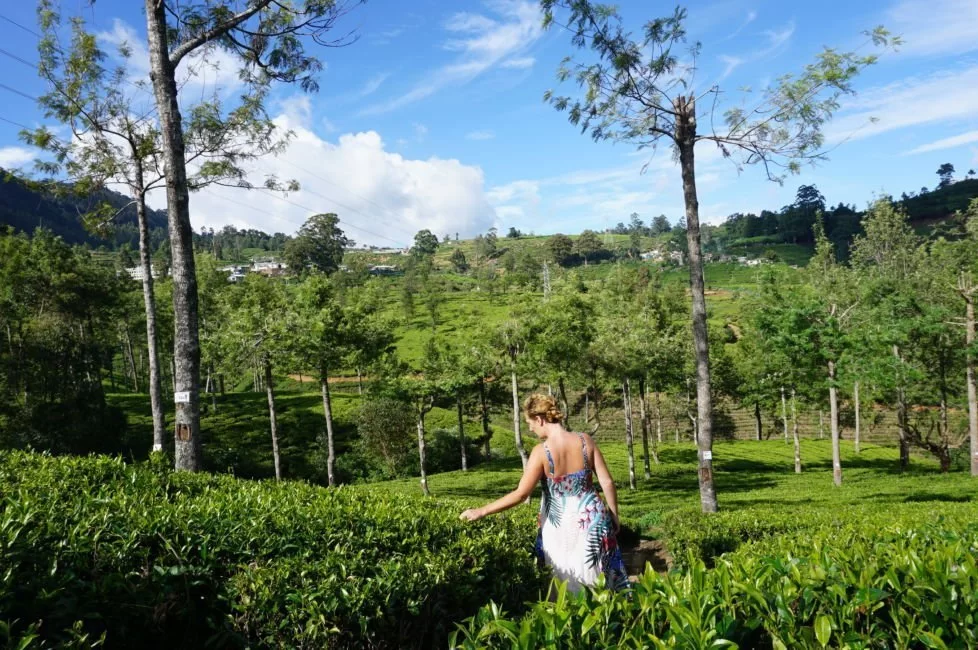 Waterfalls
If it's not too late once you finish up with tea, there are a few waterfalls within driving distance of Nuwara Eliya. Popular nearby waterfalls include Lovers Leap waterfall or St Clair's Waterfall, Lakshapana Falls, Glen Falls or Devon Waterfall – all of which are located in the Nuwara Eliya area.
Lovers Leap Waterfall is the closest to Nuwara Eliya town (just 10-minute drive) and can be found by following this Google maps route. You will find Galwala Waterfall very close by, but it only flows during the rainy season in Sri Lanka. For more information on local waterfalls, I found this guide very helpful.
Sri Lanka Itinerary Week 2
Day 8: Train to Ella, explore Ella
Train to Ella
Day 8 involves hopping back on one of the world's most beautiful train rides, and taking the 3-hour journey to Ella. There are 3 trains a day passing through Nanu Oya, the nearest station to Nuwara Eliya which is about 8km from town.
The full timetable can be found here, but I recommend taking a morning train to make the most of your day, and so it hopefully won't be as crowded! If you take the 9.30am train, you should arrive in Ella at 1.30pm, so you have the afternoon to explore.
Exploring Ella
Ella is one of the most charming towns in Sri Lanka, a hill station perched high on a hill with rolling tea plantations in every direction. Salt in Our Hair (a travel blogging duo) have a fantastic post about things to do there including visiting the famous Nine Arch Bridge (photo opp!!), the tea plantation views from Lipton's Seat and swimming at the second highest waterfall in Sri Lanka, located about 40km from Ella.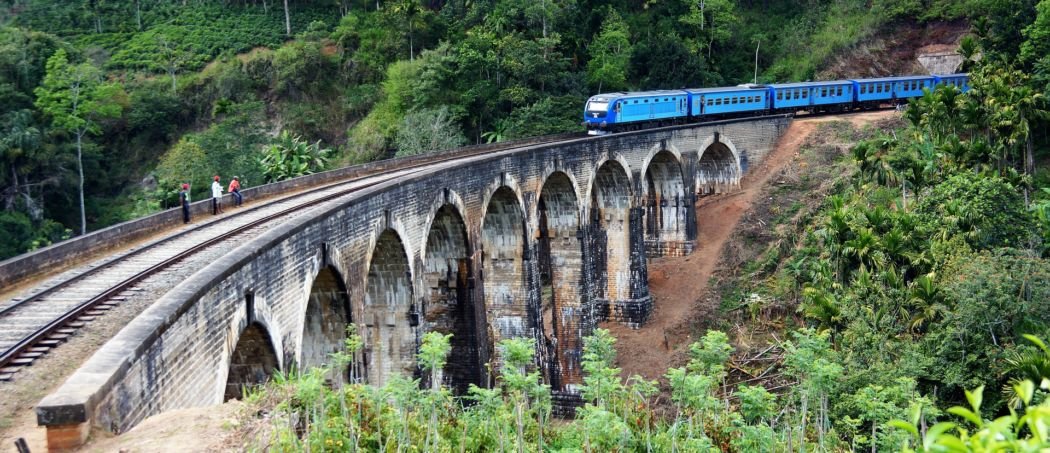 Where to eat
Recommendations for food in Ella, hit up Chill Restaurant Bar or Matey Hut, or consider the BBC's top recommendations for eating in this foodie paradise including a visit to Ella Spice Garden for a cooking class.
Day 9: Explore Ella / waterfalls (2 nights)
In the morning, if you're feeling active, I recommend visiting the gorgeous Ravenna Falls for a dip. There's also a hidden cave behind the waterfall itself which you can visit, and this whole area really comes alive in the rainy season when the waterfall is much more powerful. A short walk away is the smaller Bambaragama Waterfall, which is also best visiting during the rainy season.
If you're in the mood for hiking, you can climb up Ella Rock which takes two hours to climb up, and maybe another hour to come down and has great views of the town and surrounding rolling hills.
For something a little easier, I suggest walking up Little's Adam's Peak for epic views of the surrounding countryside. it only takes 30 minutes to get up and 30 minutes to walk down and is best paired with a visit to a local tea factory for a nice and relaxing afternoon tea experience.
Spend a second night in Ella as I promise you will not want to leave after just one night, and moving hotels each and every day is EXHAUSTING!
Day 10: Drive to Yala National Park
Driving to Yala National Park
Be prepared for a long drive (if you're driving) or a long snooze in the back of the car if you're doing a tour or have hired a driver (recommended!). The drive from Elle to Yala National Park is about 3 hours, but I suggest you take a break along the way and enjoy the passing scenery. One great place to stop off, an hour before reaching Yala, is Kataragama, a pilgrimage town sacred to Buddhist, Hindu and indigenous Vedda people of Sri Lanka
Once you have arrived and checked into your hotel (I highly HIGHLY recommend Cinnamon Yala as staying here was one of the coolest experiences of my life!) you should arrange a late afternoon safari through your hotel. Alternatively, my friend did this part of the trip on a shoestring budget which you can read about here.
I still have the very vivid memory from inside Yala National Park where a baby elephant came so close to our safari jeep that I let out a small scream and had to jump on to the seat next to me as it peeked into the jeep, it's massive trunk trying to get at my camera!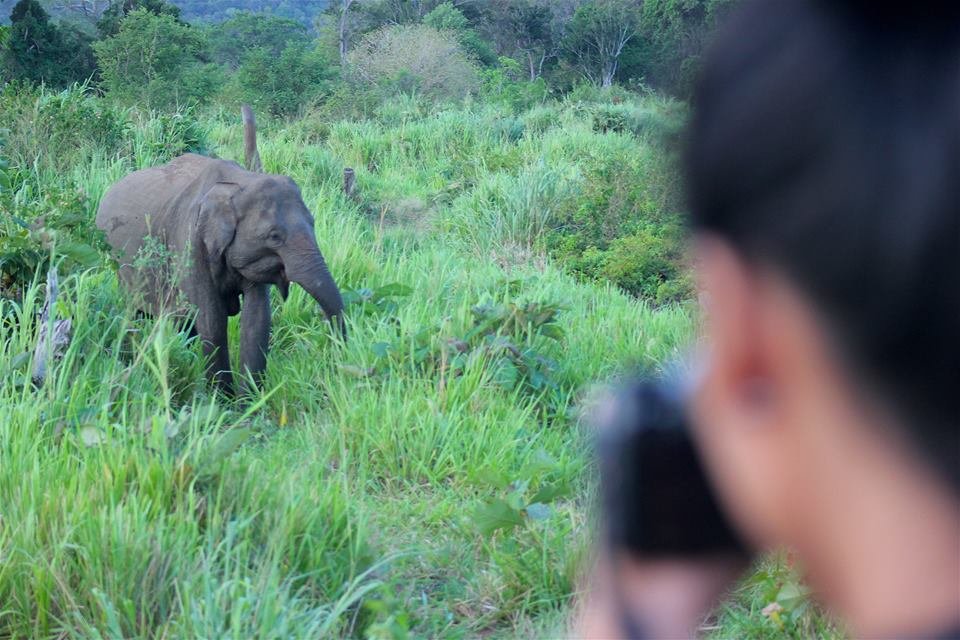 Where to stay near Yala
As mentioned before, I recommend staying at Cinnamon Wild Yala. The best thing about staying at Cinnamon Wild Yala, a hotel that is so close to the National Park that elephants, wild hogs, crocodiles and other animals roam free on the hotel grounds, was waking up and not knowing what might be outside your door!
We dined mere metres away from lurking crocodiles in the lake and we woke up to the sound of a cacophony of wild birds. it was seriously phenomenal – most memorable buffet dinner of my life!
Day 11: Morning and Afternoon Safari (2 nights)
Sunrise Safari
If you are really keen to see a leopard (and you probably wouldn't go to Yala if you weren't!!) then you will need to wake up at the crack of dawn to do a dawn/sunrise safari. This is the best time to spot leopards and elephants, as well as other wild animals, as they enjoy the cool mornings.
Yala is in a league of its own when it comes to safaris and wild animals, been home to the highest density of leopards in the world! While it's very possible you will NOT spot one, the experience is still exciting and you'll be rewarded by spotting a lot of interesting birdlife and maybe even a mamma and baby elephant crossing in front of you.
Afternoon Safari
Relax for the rest of the morning by your hotel pool then spend the afternoon on another safari, perhaps in a different section of the National Park on the search for more leopards!
Day 12: Drive to Mirissa / Beach day
Driving to Mirissa
The drive from Yala to Mirissa is a long one, coming it at about 4 hours driving, but the road hugs the coast the whole way which means it's a beautiful drive and you can stop off at some quiet untouched beaches along the way and watch the surfers carving up the waves.
Be sure to stop off (for lunch maybe) in the pretty beachside town if Tangalle – think palm tree lines beaches, traditional fishing boats and cute beachside cafes to take a break in and enjoy the views. Matara, about another hours drive from Tangalle is another nice place to stop with gorgeous beaches and a temple on an island well worth a visit.
Beach day
Spend the afternoon in Mirissa relaxing on the beach, checking out some of the cute cafes and restaurants in town and enjoying a few drinks in some of the cool bars in town – what good is a holiday without at least one wild night out?! Top bars include Island Bay Bar and Secret Beach Bar – both great at sunset!
Where to stay
If you're on a shoestring budget, you can stay at JJ's Hostel. For midrange budget, I recommend Riverside Cabanas. For the higher end I recommend Palm Villa Mirissa or Ocean Villa Romanik, if you're an entire family looking for a place to stay.
Day 13: Whale Watching/Surfing in Mirissa (2 nights)
Whale watching tour
Another of the highlights of my 2 weeks Sri Lanka itinerary was whale watching in Mirissa! You will need to book this at least 24 hours in advance and wake up very early (like 5am early!) to be down on the dock in time for the sunrise sailing time. The boat goes out of the harbour and into the ocean and keeps going for about an hour. You then meet with 2 or 3 or 4 other whale watching boats, turn off your engines and WAIT.
En route you might well see dolphins and massive pods of pilot whales (we did) and once out in the wide open ocean, you might be lucky enough to see a Blue Whale, (we saw TWO!) the biggest mammal in the world! While you're not guaranteed to see anything, it seems likely you will spot at least dolphins and at best loads of whales! It only costs about $40 per person, which makes it one of the cheapest places to go whale watching in the world!
Beach day
The tour ends just before lunch, giving you plenty of time to explore Mirissa and the beaches down the coast (such as neatby Weligama where we went surfing), spend the afternoon surfing or simply taking the day off to chill out and read a book!
Where to stay in Mirissa
You can either spend the second night in Mirissa (if you are like me and hate changing hotels) or a nice idea would be to drive to Galle in the afternoon and spend the night there. The historic Galle Fort Hotel would be my top option and is one of the top luxury places to stay in Sri Lanka.
Day 14: Back to Colombo Via Galle
Your last day will depend on what time your flight is but my best advice would be to drive (or take the scenic but longer (3 hours) train back to Colombo stopping off in historic Galle along the way. In Galle, walk around the old town including the old city walls and be sure to walk out to the lighthouse. There are beautiful boutiques and souvenir shops too – the perfect place to buy some presents to take home with you from Sri Lanka. Galle Fort is one of the top attractions here, so be sure to spare half an hour to explore.
If you're not driving, it's very easy to hop on the coastal train that will take you all the way back to the Main Station in Colombo city centre.
Where to stay in Colombo
Check into Jetwing Colombo Seven for your last night in Sri Lanka – their rooftop bar with insane infinity pool overlooking the city will leave a lasting impression on you and have you wanting to come back for more – because a 2 week Sri Lanka itinerary was never going to be enough!
I hope you've enjoyed my detailed two week Sri Lanka itinerary – do let me know if you have any questions about any of the destinations mentioned, transport or costs. I will try update this as often as possible when needed. Janet x