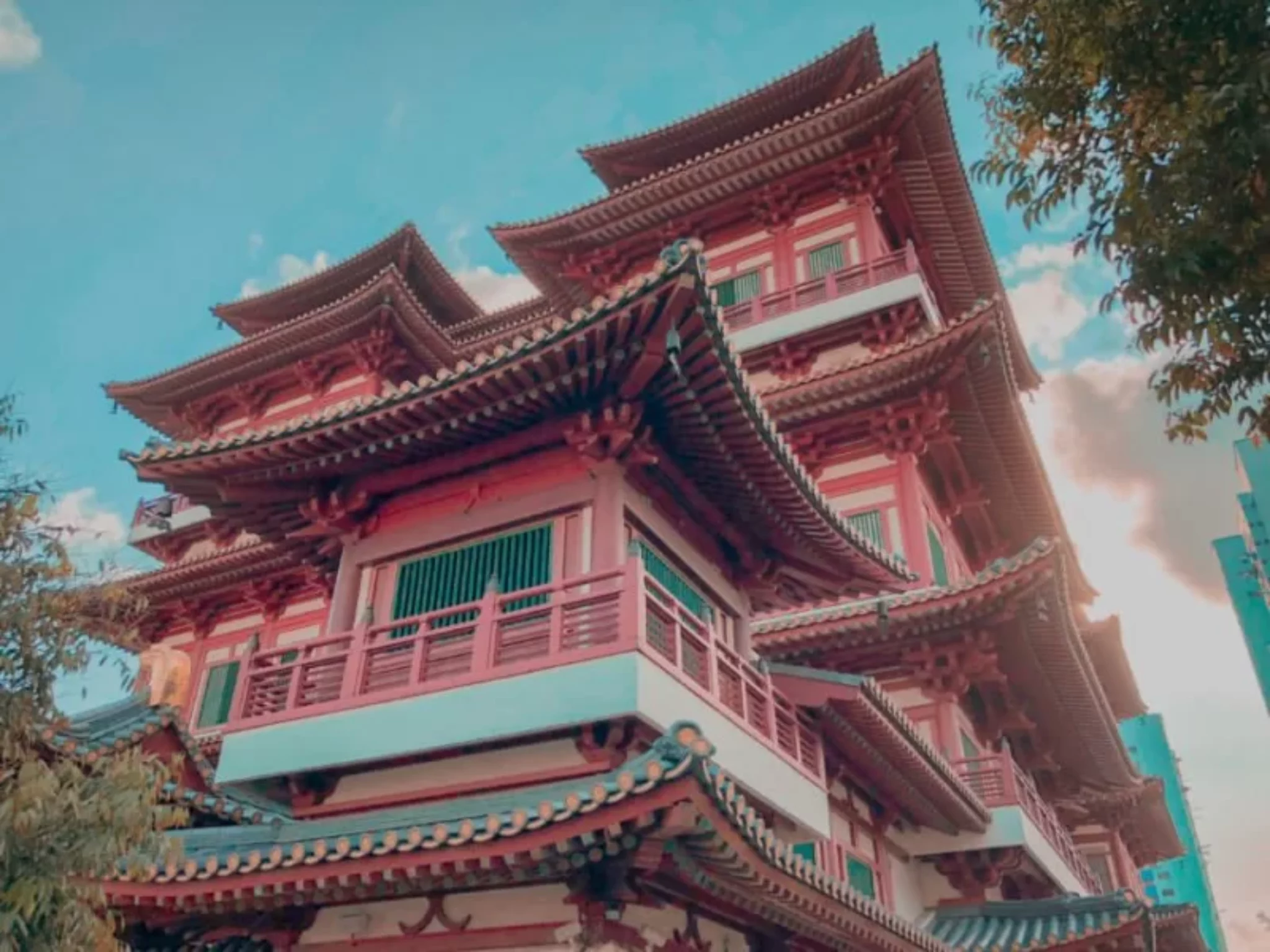 When I picture Singapore in my head, I see a progressive city with futuristic vibes, towering skyscrapers, and no traffic congestions. Sure enough, it did not disappoint! There are many fun activities for your Singapore itinerary ranging from city tours, to temple hunting, and food tripping. You will witness the cultural diversity in Singapore as you venture into Chinatown for the sumptuous food, Little India and their flavorful dishes and the city center as you enjoy the city life at its finest. While 3 days in Singapore isn't enough, you can still see so much and I'm here to show you how.
As small as Singapore as a country may be, there are tons of activities to do. In this 3 day Singapore itinerary, we aim to help you in accomplishing all the top things that you must do in Singapore.
We had a great time walking around the city and enjoyed the view as Singapore has these great building designs and picturesque streets.
3 Days in Singapore Itinerary
Getting Around Singapore
Singapore has one of the best train systems in the world as it connects to almost all the tourist sites. If you're staying in Singapore for more than two days, we recommend getting the Singapore Tourist Pass, which is a special EZ-link card that offers tourists unlimited travel rides on Singapore's basic bus services, MRT and LRT trains.
It's available for 1-day, 2-day or 3-day pass so getting around the city has never been more convenient! It's readily available in any train station so don't forget your passport as you'll need to show it to avail of the Tourist Pass. Read more about our itinerary and all the amazing places we visited and all the things you need to do in Singapore, one of the best city in the world!
Where to Stay in Singapore
Whichever neighborhood you decide to stay in Singapore, we recommend you book an accommodation through Airbnb as it's much cheaper than booking a hotel online. This will give you a chance to interact with the locals and you'll get your money's worth! Remember, you'll be spending most of your time outdoors so it isn't worth it to book an expensive hotel.
Best Neighborhoods in Singapore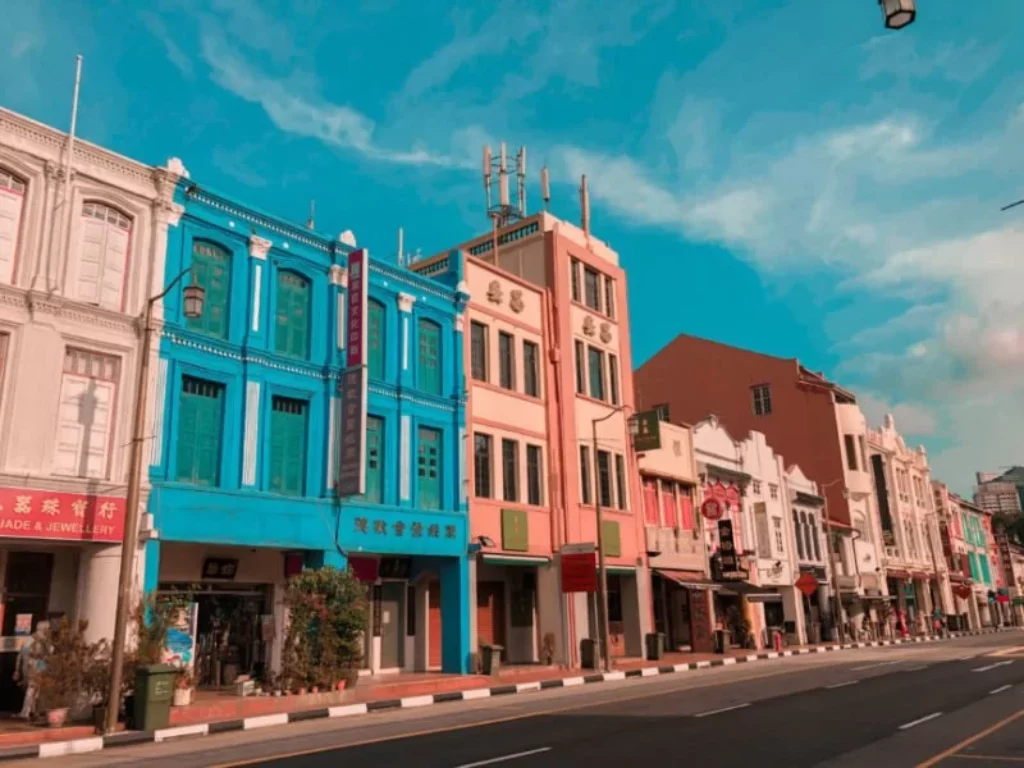 Chinatown
Known for its countless temples, Michelin-starred hawker stalls and vibrant culture, Chinatown is the place to be if you want to be in the middle of the action (shopping and cheap but amazing food). Just a few steps away is the MRT station which is very efficient as you can reach almost all tourist destinations!
Orchard Road
Known for its countless upscale shopping malls, this is the perfect place to book your hotel if maxing out your credit card's limit is your number one priority! Orchard Road is a 2km stretch of shopping goodness.
Little India
This neighborhood never disappoints as it's bursting with a cultural punch, flavorful food, and super cheap goods! Known for being a backpacker's haven, this is the place to be if you're looking for a slice of India in Singapore without spending a fortune!
Clarke Quay
Clark Quay's beauty and appeal is better appreciated when the sun goes down. Known for its vibrant nightlife, this street is lined with bars and restaurants so this is the perfect place to get drinks after a long day of exploring Singapore.
Marina Bay
It's undeniable that Marina Bay is one of the prettiest neighborhoods in Singapore for its towering skyscrapers and mesmerizing lights. Located in the city center, this is the perfect place for those looking for the best experience, if you have the money to spend!
Your Detailed Singapore Itinerary – Long
Weekend Style!
Day 1 in Singapore: Explore Chinatown
If you want to be in the middle of the action in Singapore, Chinatown is your top choice! Filled with endless cultural heritage, museums, restaurants, and stores, it will be unforgivable if you don't include this in your itinerary! Streets are lined with stalls selling almost anything you can imagine: food, clothes, souvenirs, gadgets and more!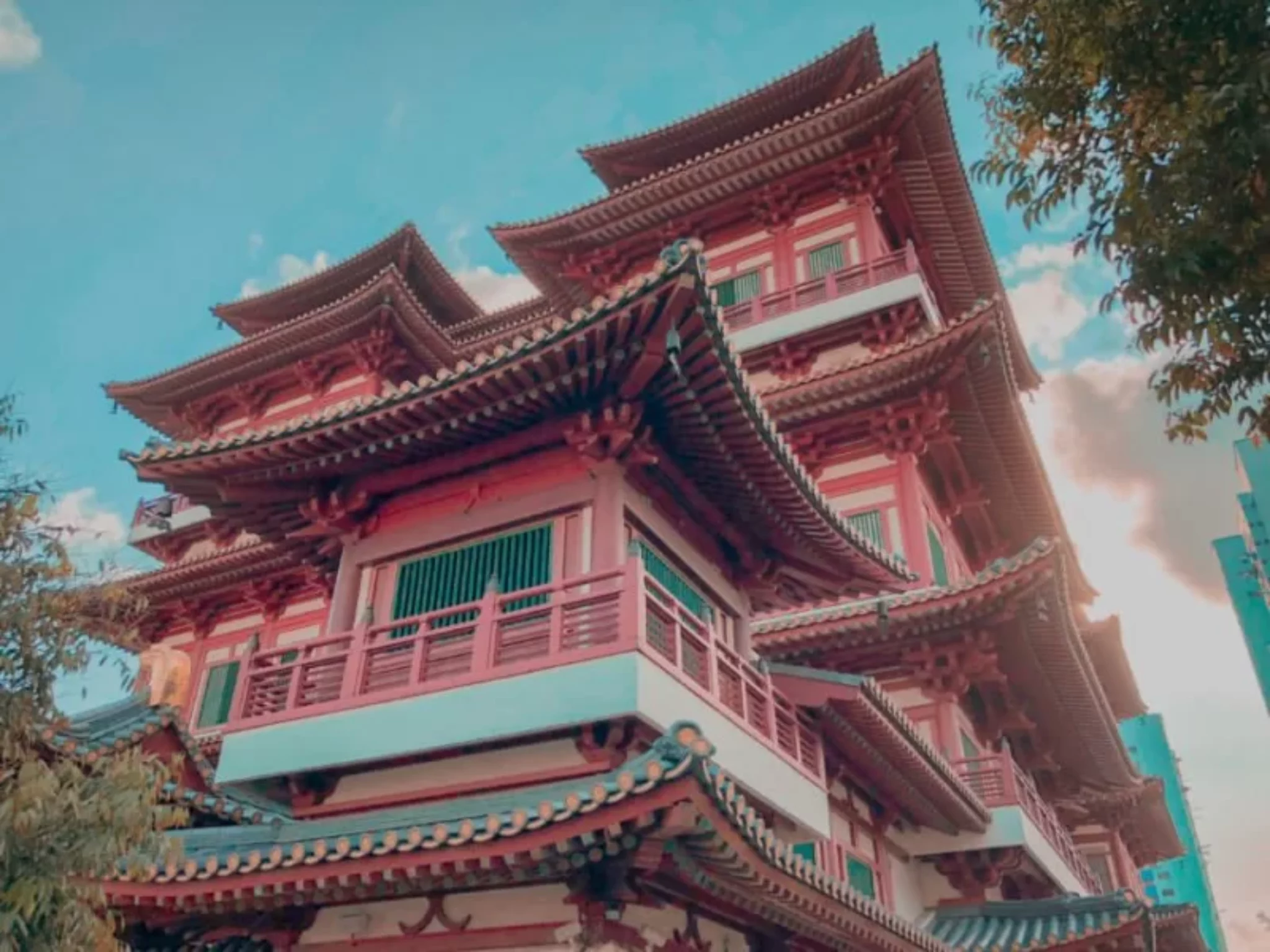 Eat your heart out the Maxwell Road Hawker Centre
There's no better place to eat than the famous hawker stalls of Singapore! Countless stalls offering savory dishes which is super affordable as well! Make sure to try the Hainanese Chicken with its melt-in-your-mouth deliciousness and aromatic flavors. It's no wonder why Michelin awards star to these Singapore food stalls.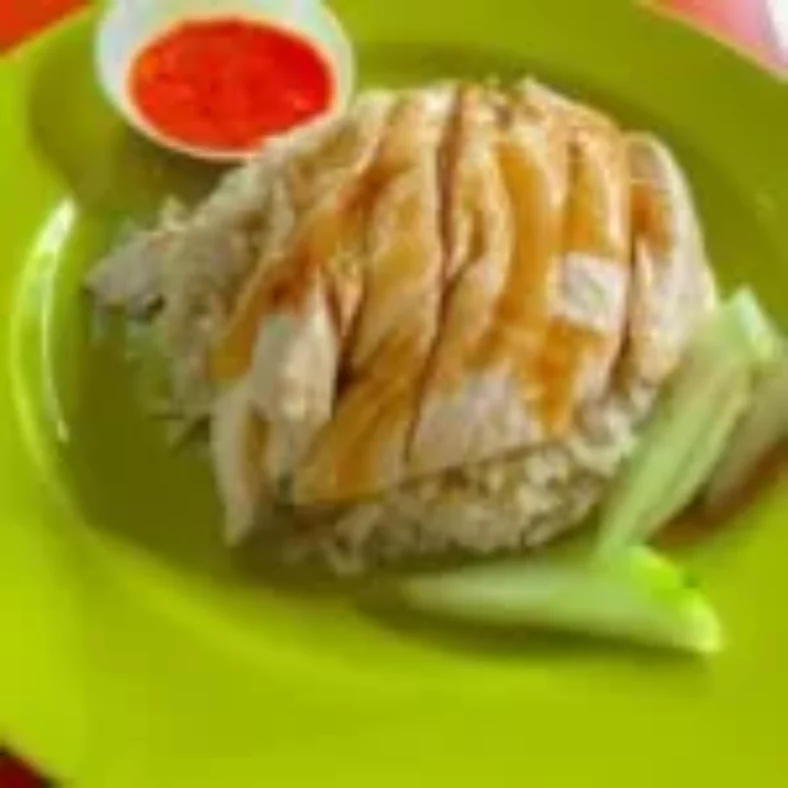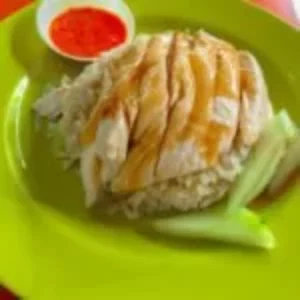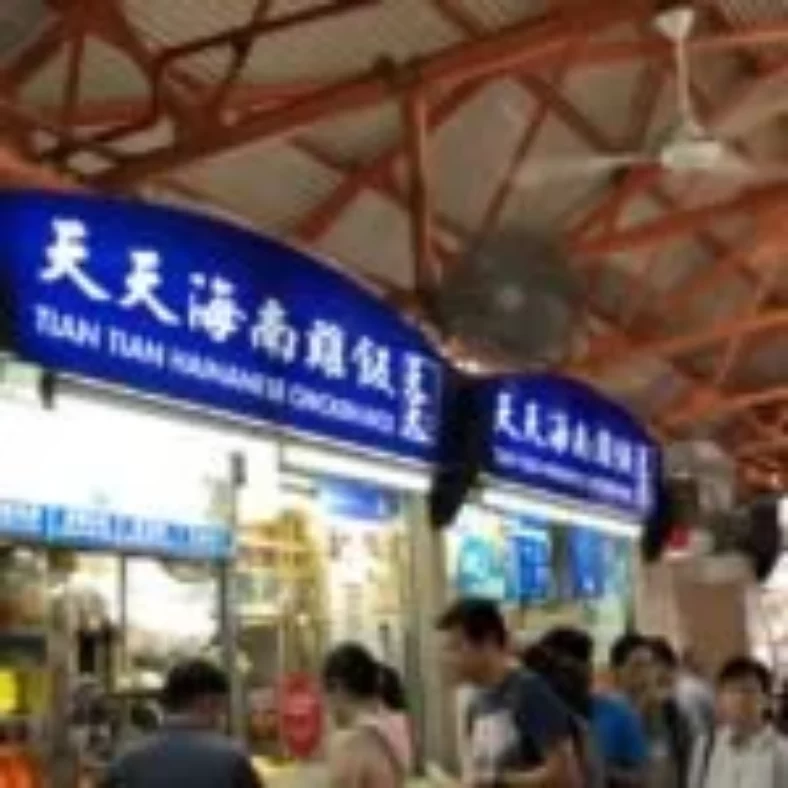 Do a DIY walking tour along TG Pagar Road
When on vacation, we always make sure to include a walking tour on our itinerary. It's a different experience when you just get to enjoy the view and appreciate how it's like to be part of the usual day of the citizens. It's undeniable that Singapore has a great architectural design so simply walking it off and blending in with the crowd is worthwhile.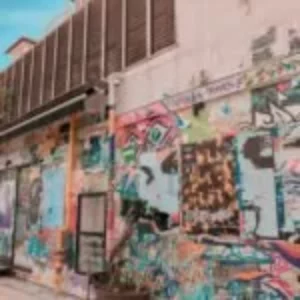 Watch the light show at Marina Bay Sands
To finish our night, we visited Marina Bay Sands to watch their free lights and water show at the Event Plaza along the promenade.
There's something enchanting by seeing Marina Bay Sands Hotel during the night as its color is in perfect contrast against the night sky.
The iconic Merlion is also located in front of Marina Bay Sands so get your selfie game on! Did you know that the fish body represents Singapore's origin as a fishing village when it was called Temasek, which means "sea town" in Javanese. The lion head represents Singapore's original name—Singapura—meaning "lion city" or "kota singa".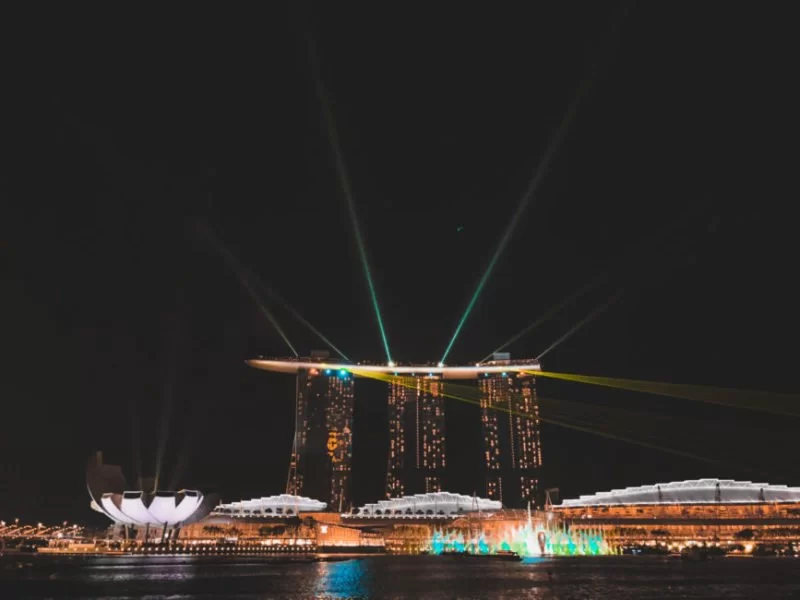 DAY 2: Universal Studios Singapore
Only one of the two Universal Studios in Asia, this theme park is a must for the thrill seekers, the kids at heart and pop culture fans. Right in the heart of Sentosa Island, Singapore, is the smallest yet most charming of all Universal's theme parks in the world. The park is composed of 7 themed zones and 24 rides, shows, and attractions so you'll definitely won't run out of fun things to do at this park.
We allotted a whole day for Universal Studios Singapore because we knew there will be a lot of attractions to try and the queue for the rides usually take an average of one hour. The park opens at 10:00 AM but we suggest that you arrive early so you can have your picture taken at the iconic Universal Studios globe with less competition from the maddening crowd.
How to get to Universal Studios Singapore
To get here, you can either take a cab, a bus or in our case, we took the train (which is the fastest option). Once you're in any MRT station, just head to the North East Line and get off the Harbourfront Station. Once in Harbourfront, just follow the signs leading you to take either the Sentosa Express or the Cable Car going to Sentosa Island.
Sentosa Express is a much cheaper option, but we opted to ride the cable car as we have already booked it in advance (we booked cable car rides in and out of Sentosa Island just for it to be hassle free). Plus, we've always wanted to ride cable cars!
Take a cable car going to Universal Studios
If you're planning on visiting Universal Studios Singapore, we recommend you book a cable car going there! Not only it's one of the most convenient ways to reach the park, but you'll also see the stunning panoramic view of Singapore.
Ticketing options at Universal Studios Singapore
To make this trip more convenient, we booked our Universal Studios Singapore tickets with Klook for a hassle-free experience! Once you arrive at Universal Studios, it's as easy as heading on to the gates, falling in line, and having your printed vouchers be scanned to get inside the park. No need to line up to buy tickets.
For the extra convenience, there is an option to avail of an Express Pass, which allows you to skip the long queues for the rides. Standard price is at $30 (on top of the entrance ticket) but note that prices increase dynamically depending on the demand and the number of guests for the day. We almost availed but opted not to (good thing because we didn't really need it) because the price got super expensive ($90) which won't be worth it at all.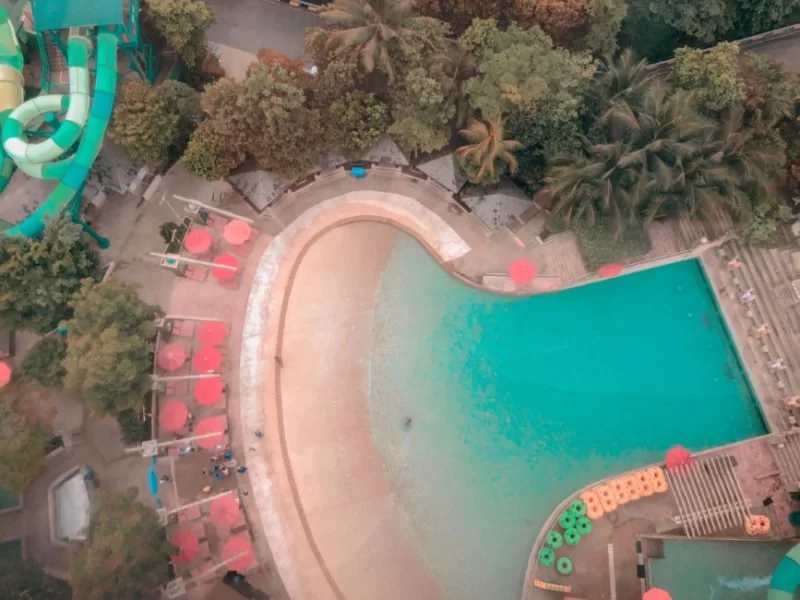 Our favorite moments in Universal Studios Singapore include:
Battlestar Galactica Cyclon
This is hands down, one of the best rollercoaster rides I've ever ridden. This ride lasts for 90 seconds and includes 5 loops so prepare for the ride of your life!
TRANSFORMERS The Ride
This 4D ride will immerse you in the incredible world of Transformers. Prepare for a heart-skipping battle versus evil as you fight on top of skyscrapers and race through the city streets. The coolest experience we've had in a ride so far. This unique ride has a thrilling story, and effects, immersing you in a great experience.
Revenge of the Mummy
At first, we didn't fancy the idea of an indoor roller coaster but this ride was a huge surprise. The fact that you wouldn't know what's going to happen brings the experience up a notch, because its incredibly dark and you can't see where the rails will go into. The adrenaline pump is too strong on this one that we had to ride it twice!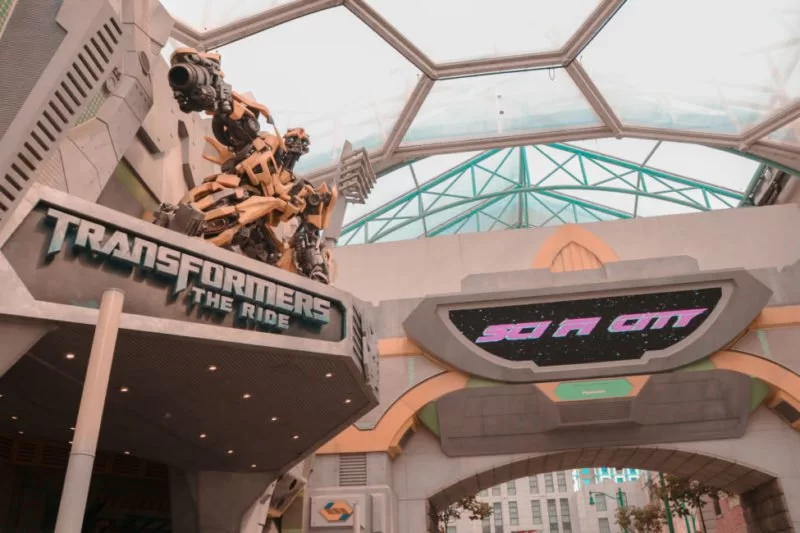 Tips when visiting Universal Studios Singapore:
Although the park would be less crowded during weekdays, the parades are usually held during weekends so make sure to plan ahead.

Always make sure to be early at the theme park and research the rides and attractions that you'd like to try. This will save you a whole lot of time queuing. Once you arrive early, go for the most popular rides first while the queue is still relatively short. And the other rides' lines will just be easy.

While most people take loads of pictures once inside the park, do the opposite and try all the rides first! Remember, the aim of our guide is to distance yourself from the crowd to minimize the waiting time for the rides.

If you want to save more, eat your breakfast outside the park, take your lunch at Universal Studios then have your dinner outside.

Bring water bottles!!! Drinking fountains are readily available in the park. You can just refill your bottle for free.
Day 3: Visit Singapore Zoo
They say that the places you want to visit show a glimpse of who you are as a person. Well, we love animals so we made sure that we visited Singapore Zoo! This zoo houses about 315 species of animal, 16% of which are threatened species. You'll be witnessing animals firsthand ranging from the majestic white rhinoceros, the comical Hamadryas baboons, the charming giraffes, and so much more!
When entering the zoo, make sure to get a copy of the Singapore Zoo Map as it gives a visual representation of how to get around the zoo and the animals it houses per area. Also included in the map is scheduled shows and feeding times for select animals.
Trip highlights in the zoo include hand-feeding the giraffes with carrots! These gentle giants are so charming and feeding them by hand may be scary but their long tongues will barely touch your hand!
Explore the flavors of Little India
Indian food is just one of the many cuisines I've always wanted to try as they are described as full of spices and bursting with flavors. Well, look no further as Little India has got you covered! In Tekka Centre, countless stalls line up to offer you flavorful dishes to your heart's content. We recommend you to try the lamb or chicken biryani.
Just across Tekka Centre is the Serangoon Road where stores line up the street to offer you almost about anything. From electronics, jewelry, clothing, and souvenirs!
Pro-tip: Buy your chocolates here as they are so much cheaper compared to the city center!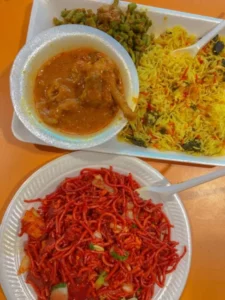 Enjoy a night stroll along Gardens by the Bay
At night, this place looks like a scene straight out of Avatar. There's something about tall glowing trees illuminating the surroundings with vibrant colors that feels quite magical. Make sure to catch the free light show entitled "Garden Rhapsody" to witness all the dancing light and colors.
Try the Singapore Sling cocktail at Clarke Quay
Located alongside the Singapore River, Clarke Quay is your top place to be if you're looking for late night drinks and the party scene. Bars and restaurants line up the streets forming a rainbow glow when viewed from afar.
EDITORS NOTE: This guest post was written by Marion Talavera from The Tale Catcher. Follow her adventures on Instagram or Facebook for more travel tales.
For more Singapore travel advice, read up on what to do in Singapore in 48 hours!