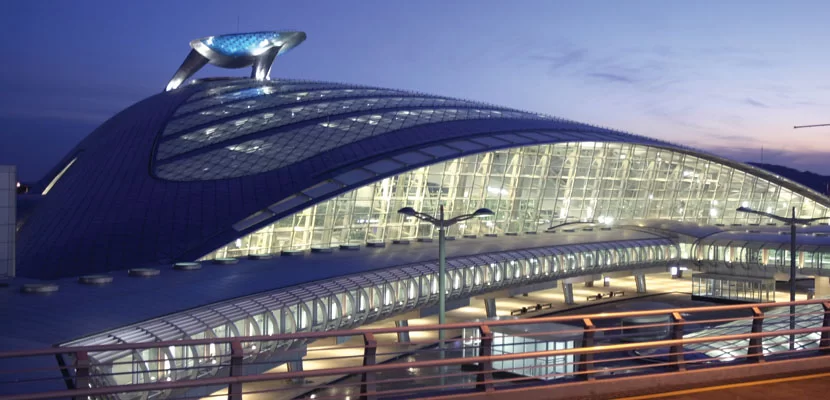 For most travellers, airports are usually viewed as sometimes boring and often stressful locations, that are necessary parts of a journey. There are many airports, however, where having time to kill isn't such a bad thing. Places where you can catch a movie, take a swim, and even play a round of golf while waiting for your next flight. Airports with world-class shopping, art exhibitions and giant slides to take you back to your childhood.
In no particular order, here's a look at the world's best airports, ideal spots for your next long layover. If you have had an amazing experience in an airport, be sure to let me know in the comments!
11. Incheon Airport, South Korea
Incheon Airport in South Korea is a one of the biggest, and cleanest, airports I have ever been to and is definitely one of the world's best airports. With a whole array of activities to keep you busy including a golf course, a cinema and of course its world-famous indoor ice rink, you would be forgiven for never wanting to actually leave! If you are looking to get a few hours shut-eye before your flight, you can head to their 'jimjilbang' (the Korean word for a sauna or spa) and pay a minimal fee to get a soft mat, a blanket and a corner of their heated floor and cuddle up next to up to about 100 other weary passengers. You can also relax in their various hot tubs and have a power shower before you catch your early morning flight.
Another great feature within this airport is the laptop rental facility which will allow you to get work done while in the terminal along with free, and super fast, WiFi. (Korea has some of the fastest internet speeds in the world.)
10. Hong Kong Airport, Hong Kong
Staying on the topic of luxury golf courses in airports, let me introduce you to the spectacular Hong Kong International Airport, home to a perfectly kept 9-hole golf course! I had a flying visit through here last May and am dying to go back again…to both Hong Kong AND the airport!
The airport itself plays host to a wide variety of unique amenities which include Hong Kong's largest IMAX theatre, and the 'Dream Come True Educational Park', designed for children to experience real life working by role-playing in related uniform.
If you are looking to kill time within the airport itself, you will find a movie theatre, an arcade and many free Playstation stations for anyone to use!
9. Athens Airport, Greece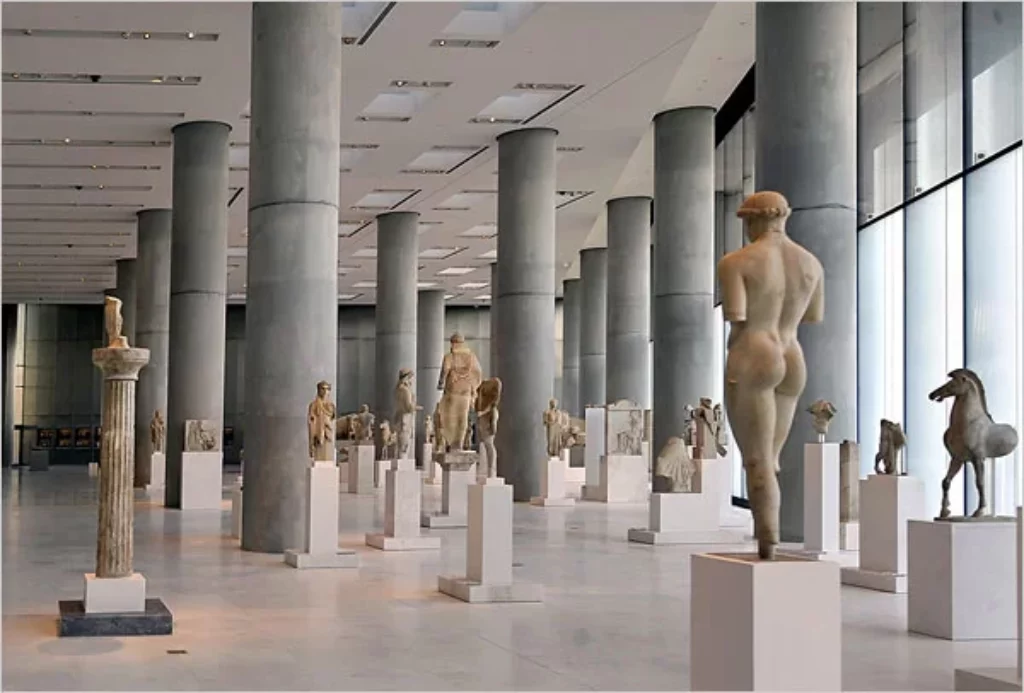 If you're making a stop over in this airport and have a few hours to burn then you're in luck, because there is plenty to do at Athens International. For starters, there's an authentic ancient museum called the Acropolis Museum with artefacts on display dating back to the Byzantium era.
The airport itself also consists of an ancient Greek design with elegant paintings and sculptures visible throughout the terminals to admire. It's almost like getting a taste of Ancient Greece without ever leaving the terminal!
8. Samui Airport, Thailand
Next on the list is the enticing Samui Airport in Thailand which oozes tranquility and resembles that of a peaceful Buddhist temple. The open design allows for comfort and beautiful views of the surrounding island, known to be a top honeymoon destination and popular with travellers the world over. Samui airport is an excellent spot to spend a few hours unwinding, relaxing and possibly meditating before your onward journey….just like the Samui island, you won't want to leave!
7. Schiphol Airport, The Netherlands
A lot of long distance flights I take these days pass through Amsterdam and I've never had a complaint to date. One easy way to pass the time in any airport (for me anyway!) is reading a good book and Schiphol Airport has made this even easier for passengers with the introduction of an Airport Library. It's the first permanent airport library in the world and has an extremely large selection of books to choose from. The airport has also has plenty of cosy spots to chill out and spend your layover in peace and quiet.
If you would rather chance your luck on some blackjack tables. you can head on over to the airport casino in terminal 2. Who knows? You may well win back the cost of your flight!
6. Los Angeles International Airport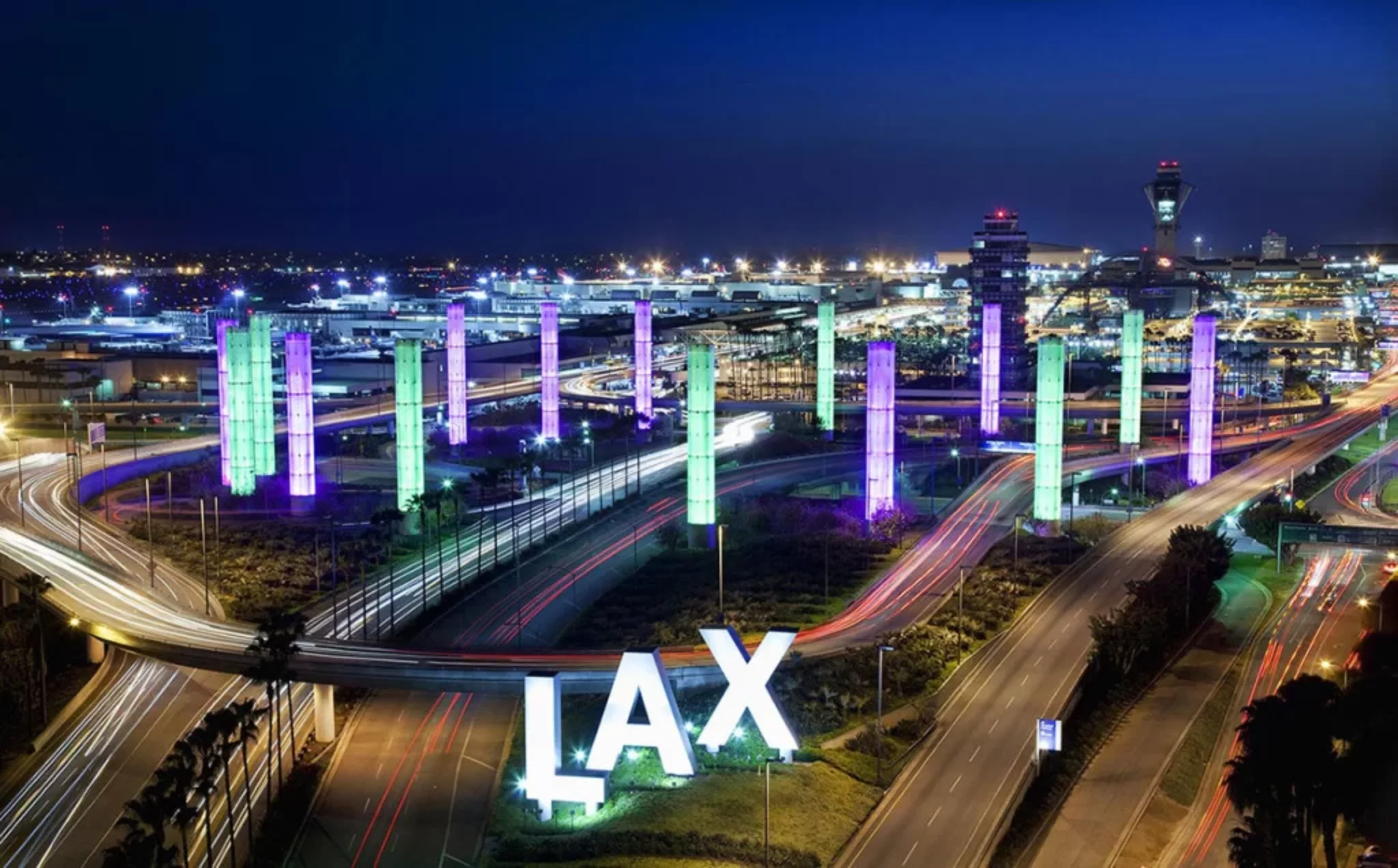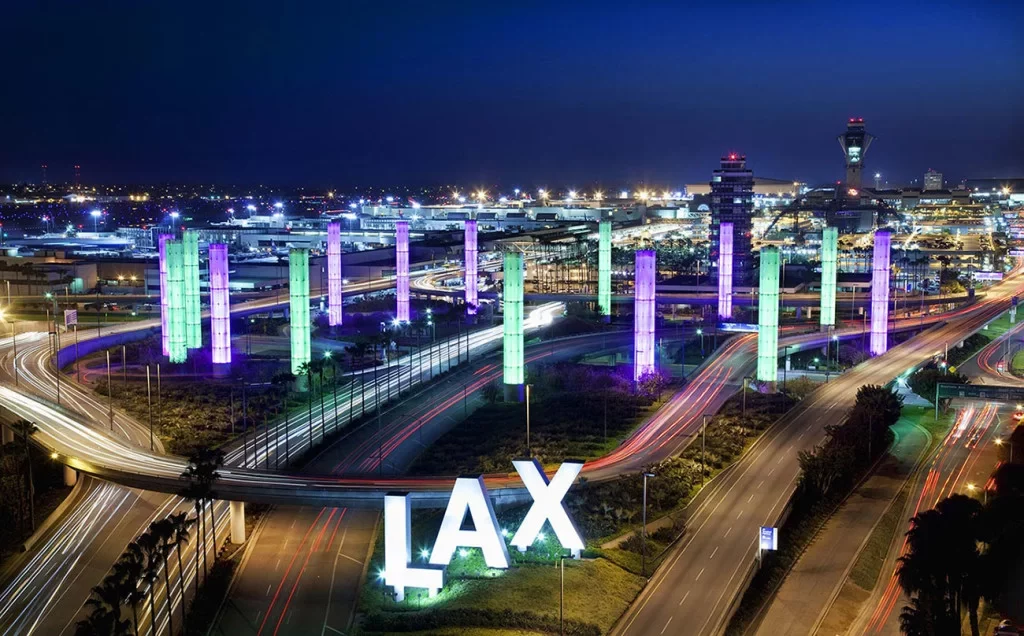 An airport making a huge leap in modern and contemporary design is Los Angeles International Airport which has stunning futuristic architecture throughout.
One place you won't want to miss out is the Encounter Bar. Moonstone quarry walls, a crater-shaped bar and lava lamps create an ultra modern vibe and all the cocktails are flight-themed with names like Jet Set (Bombay Sapphire gin, Campari and sweet vermouth). Beers are also poured out of an alien shaped tap and bar guns emit futuristic sounds and laser lights whenever a bartender pours a drink. A seriously fun place to kill a few hours before your next flight!
5. Changi Airport, Singapore
In any event your flight is cancelled or delayed, then Changi Airport is simply as good as it gets. This stunning airport in Singapore has won over 390 awards with some people claiming it to be more exciting than the country itself. And they wouldn't be too wrong…!
Among its offerings is a four-story indoor slide suitable for kids and adults, a butterfly garden, a rooftop pool (and rooftop bar), more than 300 shops, napping areas and to top it off…free movie theaters for passengers to while away the hours before their next departure. (The reviewers of Sleeping in Airports are also huge fans….)
4. Haneda Airport, Japan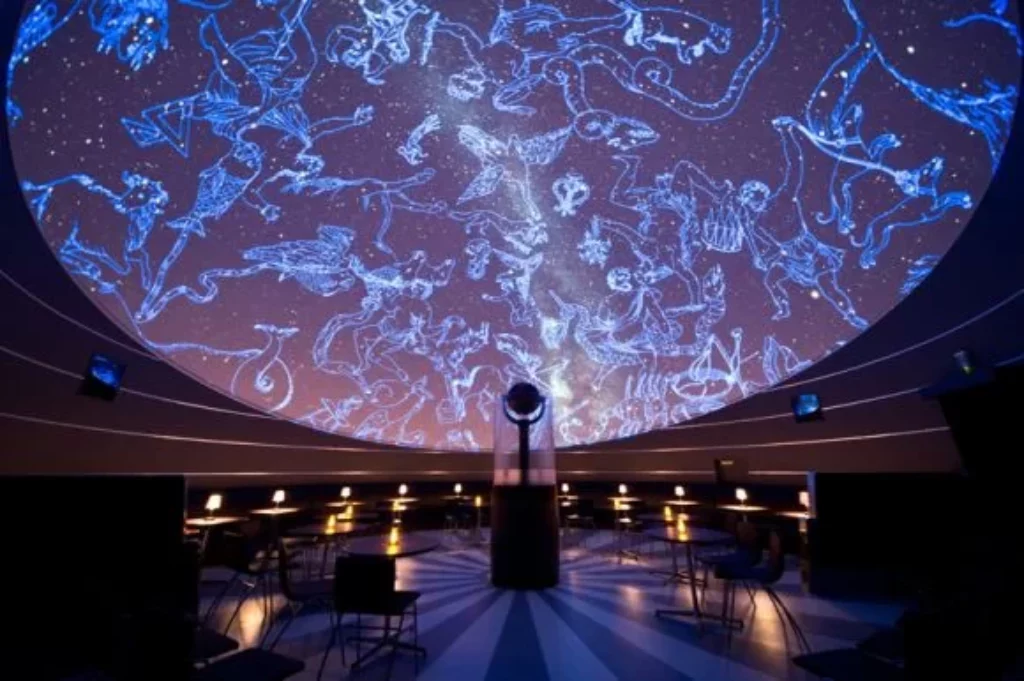 Japan has long tried to make its' airports more than just places to transit from and more like a large shopping center that you just happen to be able to fly out of. The Haneda Airport is testament to this. Among the abundance of shops is the first airport planetarium called 'The Starry Cafe' which allows passengers to enjoy a meal under a dome of 40,000,000 stars.
There's also a short stay hotel that allows passengers to sleep for a few hours…perfect during those long layovers.
3. Heathrow Airport, London
If you're stuck on a layover in Heathrow, head over to Terminal 5 to check out the T5 gallery, featuring a number of sculptures, paintings, and temporary pieces of art to take your mind off your travels.
The airport has also been awarded 'Best Airport Shopping' and 'Best Airport in Europe' by Skytrax and for good reason. The Airport has a colossal amount of shops made available for shopaholic traveler and is home to an 11,000 square-foot Harrods department store. Just don't spend too much!
2. Vancouver International Airport, Canada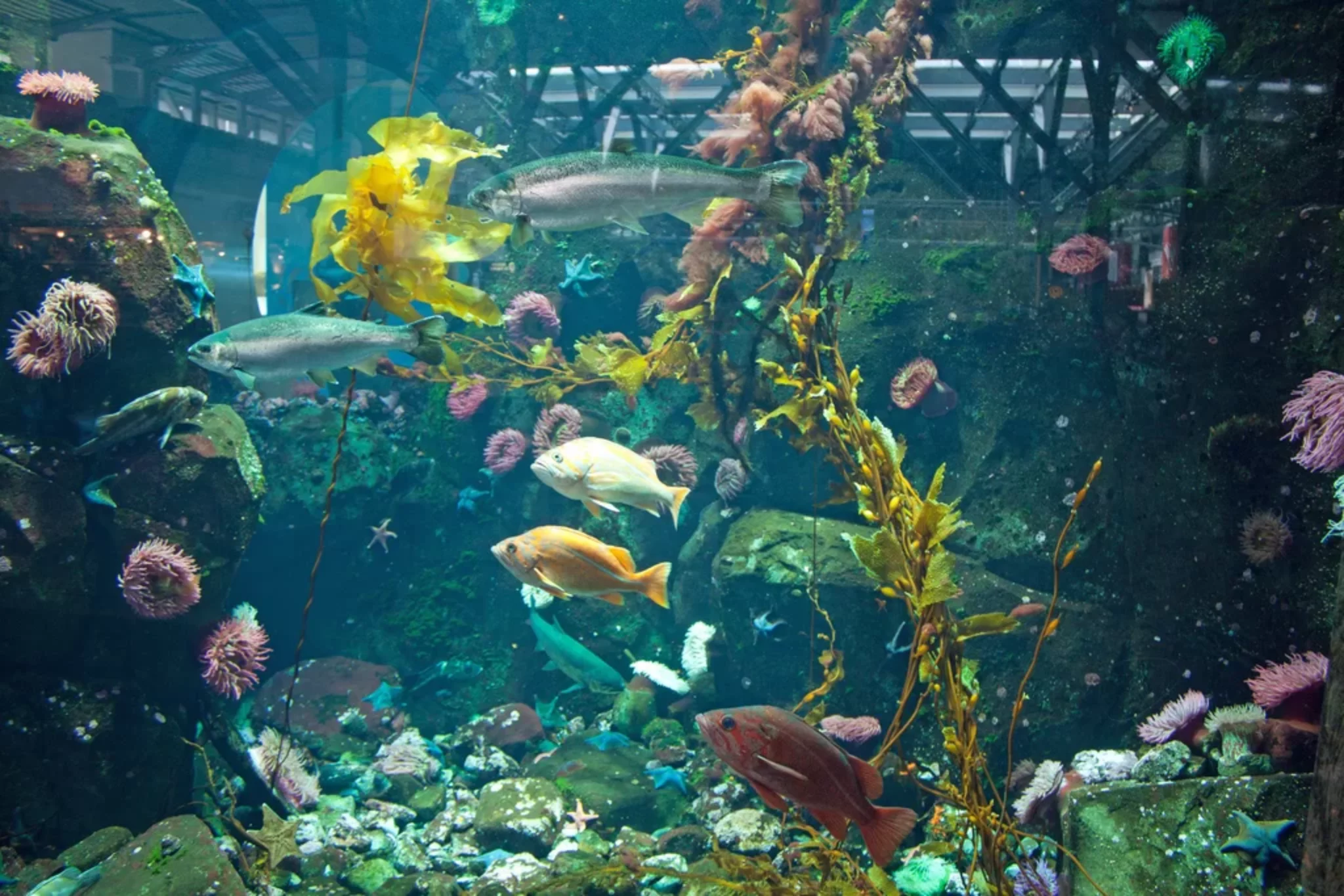 If you're in the mood for visiting an aquarium while on your travels then a stop off at Vancouver International Airport will not disappoint. Home two massive Aquarium exhibits, a 30,000-gallon aquarium housing more than 5,000 creatures and a separate aquarium devoted entirely to jellyfish, this is one airport you won't feel bored in!
You can check out the larger tank, located in the International Terminal, to spot wolf eels, sea stars, rockfish, and giant kelp. The airport is also a haven for people returning from Canadian fishing holidays as they have giant freezers to store your catch while you wander the airport and will also ensure your catch makes it back to your home country still frozen and protected.
1. Dubai International Airport, UAE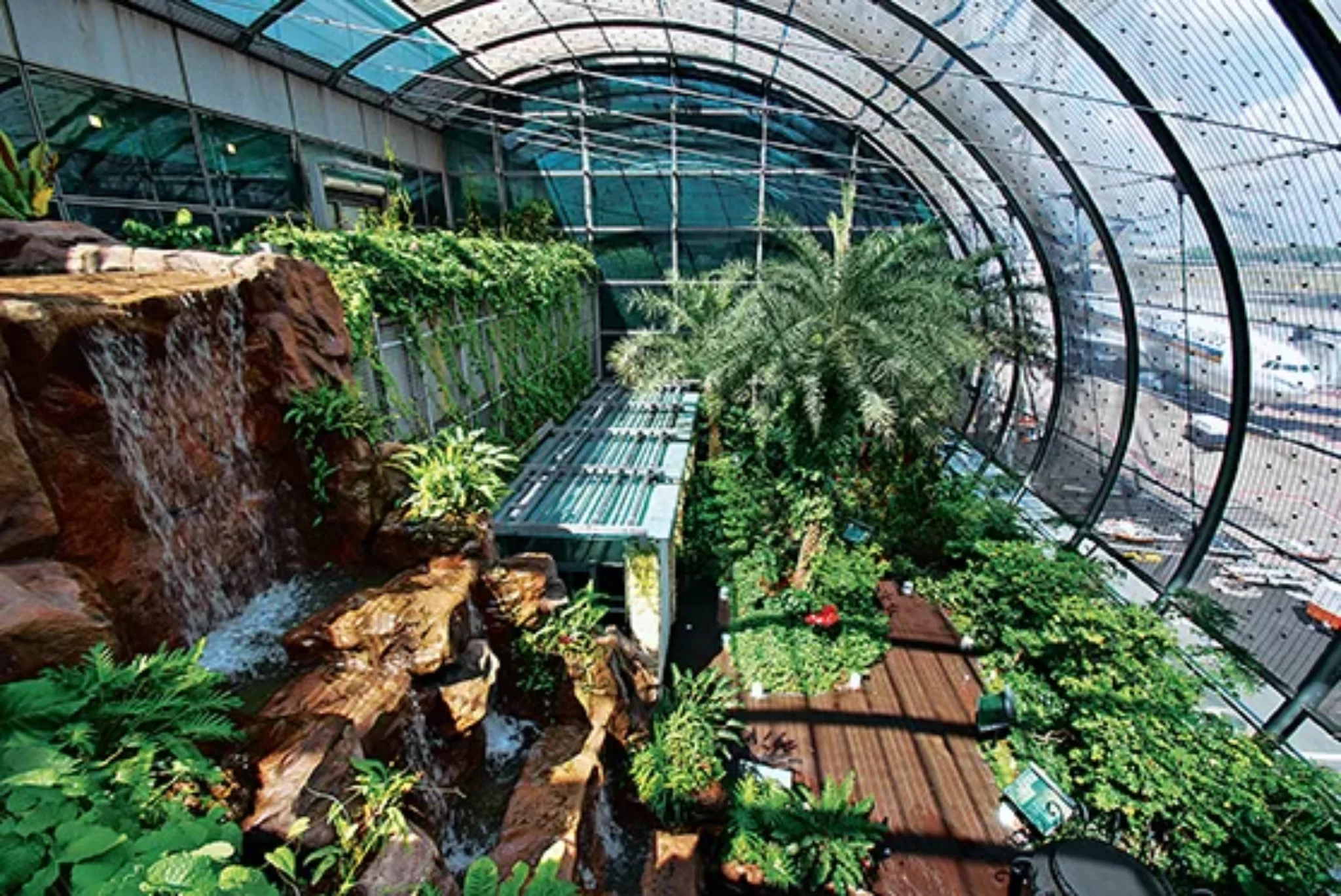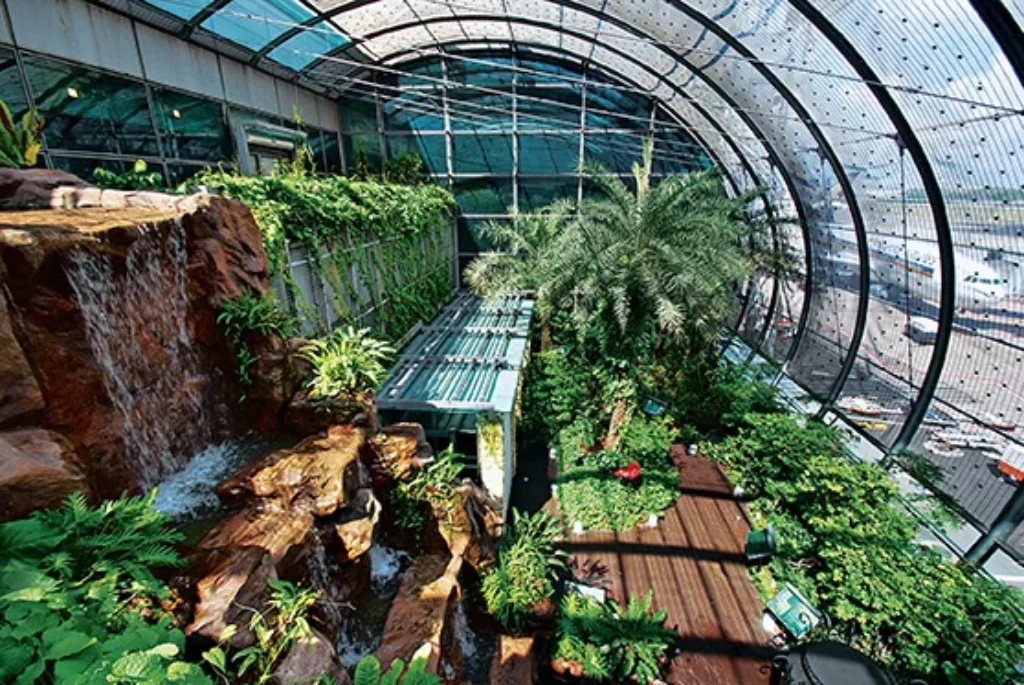 Just finishing up it's €3 billion refurbishment is Dubai's luxurious international airport, consistently rated one of the world's top airports. The food, drink and luxurious shopping areas at the airport are world class. You can cool off and relax in their incredible airport swimming pool and for a small fee you will have access not only to the pool but a fully equipped gym, jacuzzi, sauna and shower facilities.
If you need a little peace and quiet or want to reconnect with nature got a few hours, you can visit the airports opulent Zen Gardens, an indoor oasis where time stands still.