Las Vegas Day Trip Activities
Showing all 3 results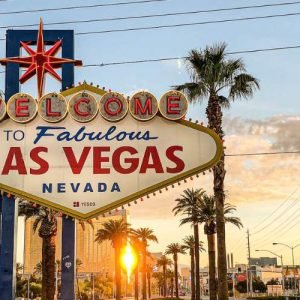 Las Vegas is one of the most iconic places to visit in the United States. It is an internationally renowned resort city where guests enjoy gambling, shopping, fine dining, lively entertainment and a buzzing nightlife. 
But there are other ways to experience the city of Las Vegas. Here are a few Vegas bus tours where you can enjoy the city to the fullest. 
We list various options, making it an excellent choice for young travelers and avid partygoers.
Next read
: Discover
fun activities
to enjoy in Las Vegas, Nevada.
More details +
Editor Review
Big bus tours in Vegas are a great way to explore "Sin City" and all it has to offer. You can partake in multiple tours to suit each budget and explorer.
PROS:
Comfortable double-decker bus options
Additional features on board like open bars
Live guides to explain more about Las Vegas history and attractions
CONS:
Food is limited
Some tours are not wheelchair accessible
You have to be 21 years or older to participate in some tours
Las Vegas is a city for everyone. Whether you prefer to be rolling the dice on the Vegas Strip or exploring the great outdoors along the Colorado River, you'll never run out of things to do. While Vegas is famous for its casinos, it's also home to some of
Nevada's best activities
. Tours in and around Las Vegas are abundant and this area holds some of the USA's hidden gems. Amongst them, Arizona's Emerald Cave is less than 40 minutes outside of Vegas. In contrast to the loud and populated casinos, this area, just over the border of Arizona offers a unique and serene experience that shouldn't be missed. To make the most of your
trip to Vegas
, join in on an Emerald Cave kayaking tour. Besides the spectacular display of color and light, you'll see the magnificent geological features of the Black Canyon, and you might even see a few of the canyon's creatures and critters
More details +
Editor Review of Emerald Cave Kayak Tours
Spending time at the Emerald Cave is a wonderful way to experience Nevada's great outdoors. You shouldn't miss this once-in-a-lifetime opportunity if you're touring Arizona or Nevada.
PROS:
Stunning natural scenery.
A short distance from Vegas.
A variety of tour options.
CONS:
Not suitable for children under 8.
Requires some fitness level.
Weather dependent.
Immerse yourself in conspiracy theories and alien fun! See the infamous Area 51, the Extraterrestrial Highway, desolate Nevada desert, and ancient Indian petroglyphs that look suspiciously alien!
Highlights:
Drive along the Extraterrestrial Highway with pitstops
Explore the infamously known Area 51
Fun, knowledgeable guides
Plenty of fun, unusual photo opportunities
Wave to the heavily-armed guards at the Top Secret Military Facility
More details +
PROS:
Fun and interesting
Great way to explore the area
Your guide can fill in all the details and answer your burning questions
Everything is provided
CONS:
does not cater to disabled people
It's a long tour for small children or people with illnesses and back problems