Rome Full Day Activities
Showing all 2 results
When in Rome, do as the Romans do! That's the advice we would give anyone looking to visit the "home of Italian heritage". The locals will show you the most authentic time within the city if you allow them, and if there's one thing you're going to need, its a guide through the queues of tourists. So if you're planning a Rome day tour of the Vatican and the Colosseum, let us show you some of the best options available. Especially if you're one of those who are looking for local insight and navigation. A Vatican and Colosseum tour is one of the city's most popular activities and thus you're going to need all the help you can get!
More details +
The combo tours are best suited for those looking to make use of a "Rome in a day tour" i.e. wanting to fit in as much as possible! As day tours of Rome go, the selected above are some of your best options for fitting in your itinerary requirements.
PROS:
Combined tours make for more simple planning
More seen in less time
Options are available for a variety
Skip-the-line
CONS:
No pickup or drop-off
Lots of walking
Very busy/full day
Dresscode for places of worship and museums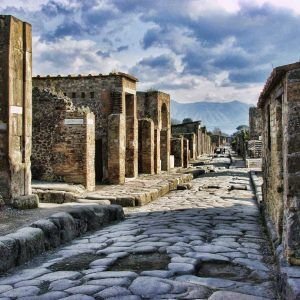 Visiting Mount Vesuvius and Pompeii Ruins are on the top of many travelers' bucket lists - and for good reason. The fascinating, ancient ruins of Pompeii will tickle any history lover pink, and a short 8 km away, Mount Vesuvius stands tall as a mesmerizing natural wonder. Both sites are known to be iconic points of interest in Italy, attracting travelers from all over the country. If you can tick off both Italian attractions in one go, it will help streamline your Italy itinerary, helping you fit in everything on your list of things to do in Italy. The following three activities offer the convenience of visiting these sites - with your family, your partner or alone.
More details +
As long as you avoid the crowded times, a visit to Pompeii Ruins and Mount Vesuvius will leave you feeling enriched, enlightened and exhausted after an unforgettable day of sightseeing!
PROS:
All transportation included
A combination full-day tour
Expert guides that speak English
CONS:
Can get very crowded at times
Not accessible for those with disabilities