Rome Capitoline Museums Skip the Line Tours | Best Tickets 2023
Last updated on September 23, 2023 12:36 am
Add to wishlist
Added to wishlist
Removed from wishlist
0
Add to compare
Rome is undoubtedly one of the most popular cities to spend time in for any traveler. All of the museums, monuments, cathedrals, and historical landmarks could take months to explore. However, we rarely have the unlimited time needed to experience everything a city like Rome has to offer.
Have no fear. The travel gods have gifted explorers with limited time, a tool to help them experience the best places to visit in Italy without missing a single activity. What is this heavenly tool? It is known as a skip-the-line tour.
This holy itinerary item can help you cut hours of waiting from your activities so that you have more time to explore while you tour Europe instead of waiting in line at a given museum or activity.
So if you're planning a visit to the Eternal City but are strapped for time, get ready to learn all you need to know about the Rome Capitoline Museums, skip-the-line tours.
Highlights:
You have the intimacy and flexibility of a private tour.
Fit more activities into your day.
Learn about ancient art and architecture.
Know before you book:
Check if your tour has an arrival time before the tour starts.
Comfortable walking shoes are strongly recommended.
Confirm your meeting point well in advance to avoid being late.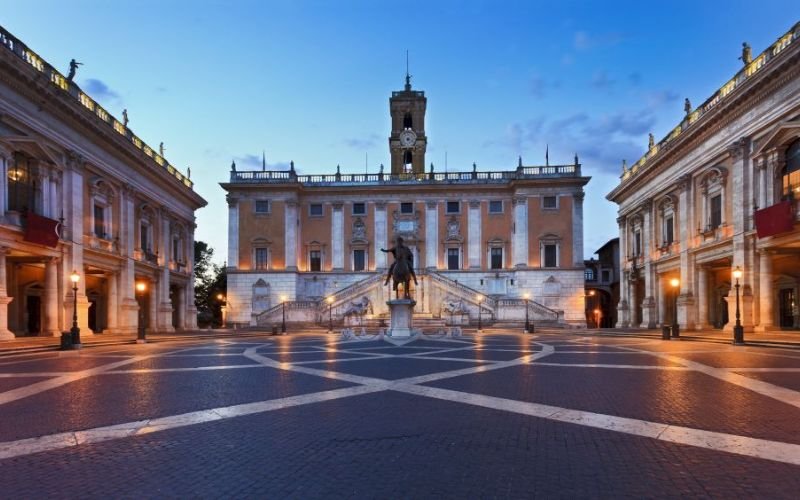 Seeing all of the Capitoline museums can sometimes feel like a manic rush and leave you feeling like you missed something or like you just needed some more time. This is especially true if you only have a single-day trip to Italy's Rome.
That is where the skip-the-line tours come in extremely handy. These tours are vital to any tourist with only a few hours to see Capitoline. The sheer amount of artifacts, exhibits, and other attractions the Museo Capitolini offers can be overwhelming.
When visiting the collections of museums in Rome, you will see a wide range of artworks and exhibitions, ranging from Michelangelo's Piazza del Campidoglio to the Bust of Commodus as Hercules. This iconic collection was initially started in 1471 by Pope Sixtus IV and has since grown to define the Western world's understanding of antiquity collections.
Capitoline Museum Tour Prices 2023
You might imagine that such a must-see attraction as the Musei Capitolini is an expensive endeavor, especially if you are skipping the line to attend. However, tickets are actually rather affordable, considering the Capitoline Museum is so popular.
Skip-the-lines tours can be as affordable as €62.00 ($67.69 USD) and can be as expensive as €197.50 ($215.64 USD). The price charged is heavily dependent on the type of experience you are looking for.
Compare prices across the ticket providers below:
Capitoline Museum in Rome Tour Times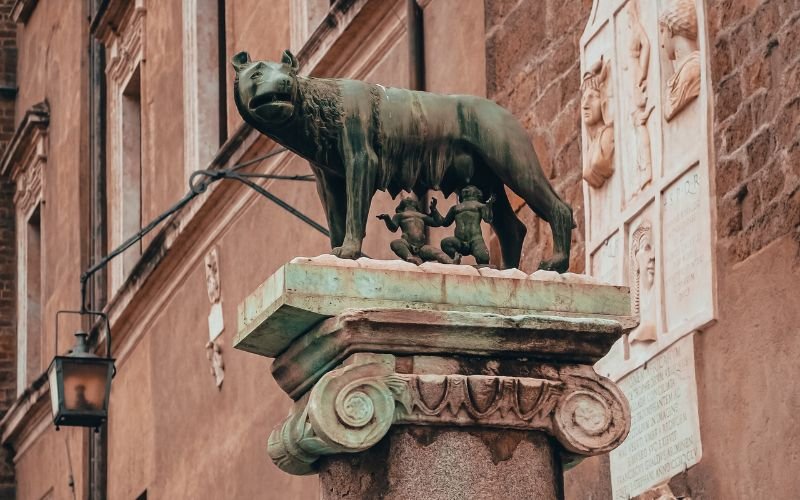 The Capitoline Museum tours have a range of starting and ending times. For the most part, the collection of museums opens around 9 am and closes between 3 pm and 7:30 pm.
There are private and walking tours with specific start times to be aware of. So we highly recommend checking your particular tour for any specific start and end times.
Best Time to Go to the Capitoline Museum in Rome
The best time to visit Rome is usually April through June to avoid the bustling crowds that swarm the city during the summer. However, it is worth remembering that this is Rome, and there will always be a certain amount of busyness in the city.
The Capitoline museums in Rome are usually a little quieter on early weekday mornings. Weekends are extremely busy, especially with popular tours of the Colosseum and Capitoline always ongoing.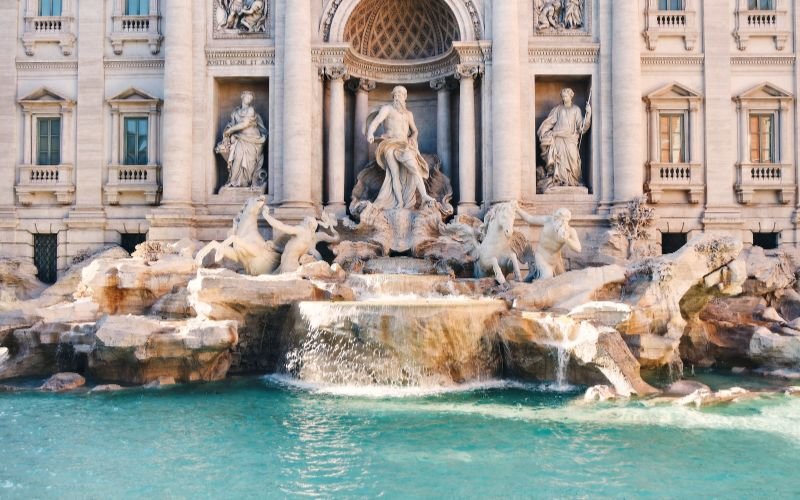 Top Statues to Look Out for At the Rome Museum Capitoline
Just like the city of Rome, where the Capitoline Museums are situated, they themselves have a lot to offer. There's so much to see and do; it can be rather overwhelming or nerve-racking to make sure you experience everything.
To help you out and make sure you make the most of your visit to this enchanting district, we have collected some of the best sites to look out for while exploring the Capitoline Museums.
One of the first sites that will undoubtedly catch your eye is the bronze and marble statues littered throughout the museums and squares that they call home. None are more famous or awe-inspiring than the Equestrian Sculpture of Marcus Aurelius. It stands a whopping 13,9 feet tall and is around 1900 years old, making it a can't-miss exhibit to check out while in the Capitoline Museums.
The other noteworthy sculpture you simply have to see is The Capitoline Venus. The sculpture is a breathtaking depiction of the goddess Venus, who is the Roman equivalent of the Greek goddess Aphrodite. This life-like statue was carved from marble by sculptor Prax- Iteles around 360 BC.
The Dying Gaul is our third and final highly recommended art piece that you have to see to believe. The intricately detailed sculpture looks as if it is just waiting for you to turn your back so that it can come to life. It was created by Epigonus. However, there is some debate as to whether this is true or not.
Skip the Line Tours for Museums in Rome
Rome has so many different kinds of tours on offer. The best, or worst depending on your outlook, part is all of them are outstanding.
There are hop-on and hop-off bus tours taking care of the headache of transportation. Then there are intimate and extremely detailed private tours. It can be a really frustrating experience trying to choose the right tour for you. Luckily for you, we have the best tours listed below for you.
Capitoline Museums Percy Jackson Mythology Tour
This two and half hour tour is jam-packed with fun and exciting activities. It is great if you have children on your trip. You will meet Olympian gods, satyrs, and even the legendary Hercules, amongst many other Greek and Roman mythical creatures and deities.
If mythology doesn't excite you, then this skip-the-line tour will still get you up close and personal with many artworks in and around the Rome-based Capitoline Museum.
What we liked: Perfect for the whole family.
---
INCLUDES:
Professional guide
Entrance fees
Gratuities
EXCLUDES:
Food and drinks
Transportation to and from the sites
Headsets
Get ready to encounter all of Percy Jackson's foes, from the terrifying Medusa to the immensely powerful Ares and the breathtaking Athena. Don't forget to explore the real-life tomb of a Roman combatant.
Check Price & Book
---
Capitoline Museums Ticket & 24-Hour Hop On Hop Off Bus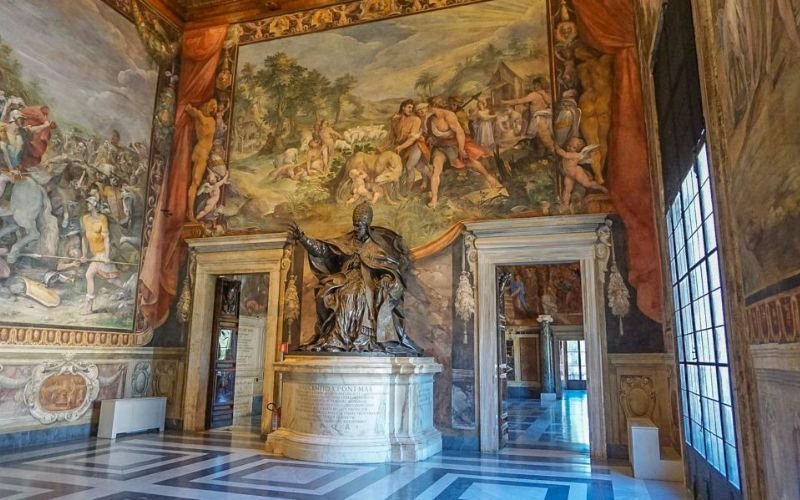 This is an exceptional tour for those visiting Rome for the first time. You can immerse yourself in the ancient city, starting with a multimedia presentation from your smartphone.
During this digital tour, you will see reconstructions of some of Rome's most significant monuments. You can also explore the Capitoline hill museum as well as the other breathtaking artworks and landmarks in Michelangelo's Piazza del Campidoglio.
What we liked: Great for couples and solo travelers.
---
INCLUDES:
Entry ticket with reservation to the Capitoline Museums
25-minute multimedia video about ancient Rome
Hosted entry (if requested)
EXCLUDES:
Guided tour
Food and drinks
Pick-up from the hotel
This 24-hour hop-on hop-off bus tour is perfect for solo travelers or couples on a honeymoon or holiday. You get to see the stunning city of Rome from a whole new perspective that few tourists have before.
Check Price & Book
---
Editor Review
A skip-the-line tour is a secret weapon for every explorer with limited time to spend in a given city or country. They are also very versatile tours that can cater to almost every need a traveler could have. The only real downside is that they aren't always accessible for disabled tourists, and very few, if any, of them allow pets.
PROS
Saves lots of time.
Flexible affordability.
Wide variety of options for every type of adventurer.
CONS
Not all the tours are accessible for disabled explorers.
Start times can be easily missed.
Not all the tours are guided.
Specification:
Rome Capitoline Museums Skip the Line Tours | Best Tickets 2023
| | |
| --- | --- |
| Accessible | Not wheelchair accessible (unless specified) |
| Duration | 2 – 3 hours |
| Includes | skip-the-line-ticket and museum entry |
| Excludes | hotel pick-up and drop-off (unless specified) |
| Meals & Drinks | Meals not included (unless specified) |
| Pickup | Not included |
| Suitable For | Solo travelers, couples, and families. |
12 reviews for
Rome Capitoline Museums Skip the Line Tours | Best Tickets 2023
Rome Capitoline Museums Skip the Line Tours | Best Tickets 2023