Located in Central Sri Lanka, and one of the top tourist spots in the country, the Sigiriya region has a lot more to offer than well-known Sigiriya Rock. From elephant safaris to hiking, peaceful boat trips and hotels that will take your breath away, here are some of the most adventurous things to do in Sigiriya.
9 Adventurous Things To Do in Sigiriya
9. Do an elephant safari
Three of the largest National Parks in the country are located in the Sigiriya Area, and they also happen to be the best places to do an elephant safari. I've written an entire post which will help you to choose which National Park to visit, but the fact is that you will probably see the same elephants at all 3 parks, as they're all connected. Jeep safaris, where they fit 4 – 6 people in the jeep, costs about $30 per person and can be booked locally or through your hotel. Sometimes the hotel can mark up the price or offer you a slightly more luxurious experience, so it depends on your budget.
Just be SURE that your guide is a proper guide and speaks English as it makes all the difference if they can spot animals and birds apart from elephants and tell you a bit more about the history and wildlife in the area. An elephant jeep safari is a MUST on every Sri Lanka itinerary!
8. Take a boat trip
Having visited Sigiriya on two separate occasions, this year was the first time I found out you can do a boat trip on a nearby lake with uninterrupted views of Sigiriya and the surrounding countryside. The trip itself was quite the adventure as to get to the lake you can either walk through huge puddles and thick mud, take a little tuk-tuk or ride in the back of a cow and carriage – yes you read that right!!
We took the cow and carriage which was very bumpy, very slow and kind of weird. We took the tuk-tuks back which were much quicker and more fun! We were told we were getting a catamaran boat – we didn't quite expect tiny wooden boats that didn't look that stable!! The boat trip was the definite highlight of the day, as our skilled boatsman rowed us across the silk smooth lake at sunset, passing huge lilypads, a viewpoint of Sigiriya, and even making funny hats for us.
Once at the other side of the lake, we called into a local women's house who did a short cooking demonstration which turned into a delicious tasting session on my part, before we headed back to our hotel for the night! One of the most unique and very authentic things to do in Sigiriya.
7. Stay in a destination hotel
Okay, this might not be one of the most adventurous things to do in Sigiriya, but it will be one of the most memorable stays of your trip. Because Sri Lanka is still an up-and-coming tourist destination, that standard of most luxury hotels is through the roof and yet the prices will not break the bank! You can stay in 4 and 5-star hotels in Sri Lanka for as little as $100 or $150 a night, hotels that would probably cost over $500 anywhere else.
Granted, some hotels are a little pricier, but only if they go above and beyond what a regular 5-star hotel would do. One of my favourite places to stay in Sri Lanka was Water Garden Sigiriya (see video below) a hotel with uninterrupted views of Sigiriya Rock, and rooms that are in fact villas all with their own private plunge pools. This hotel is honestly a destination in itself!
Another of my favourite luxury hotels in Sri Lanka is the nearby Jetwing Lake Hotel, home to one of the longest swimming pools I've ever seen in my life!! Every room comes with a pool view, and the hotel feels isolated in a good way, surrounded by trees, a lake and absolute nature.
The restaurant here was one of the best buffet-style restaurants we ate at during our entire trip and everything about the hotel, the welcome, the rooms and the absolutely HUGE walk-in shower just made me smile from ear to ear.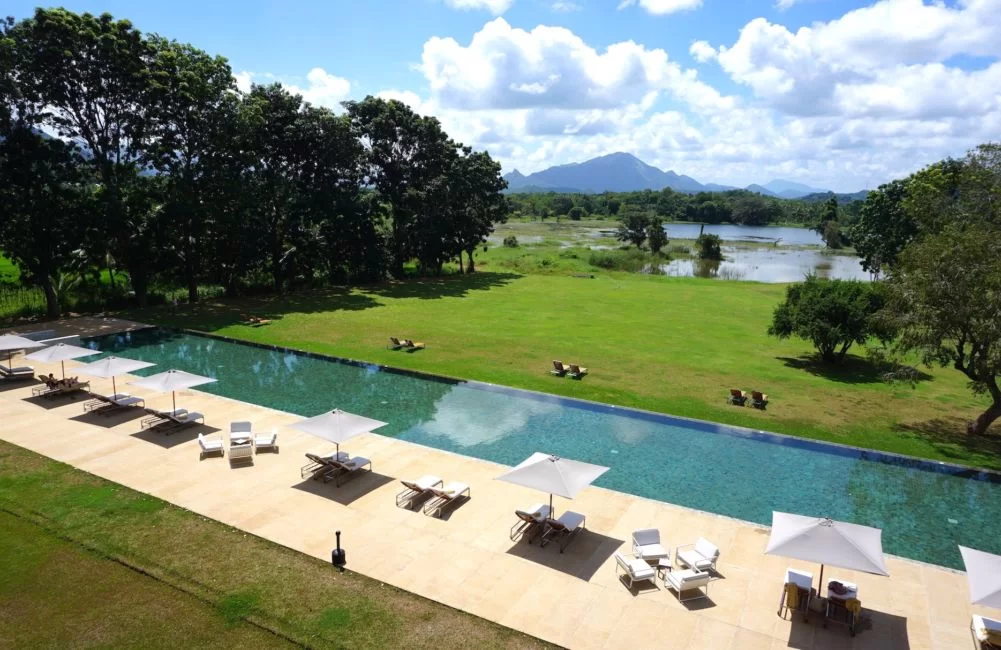 6. Nature trail in Habarana
On my very first trip to Sri Lanka, we did a fun walking tour of Habarana village and surrounds, organized by Cinnamon Nature Trails. We were staying at a Cinnamon Hotel and they arranged it for us, but I know there are many local operators too. The nature trail, on foot, involves a very knowledgeable guide walking you through the local village and then into nature, looking out for a multitude of birdlife and anything else you might be lucky enough to spot.
Your guide, if you get lucky, might even be able to mimic some local birds for you! Expect to see monkeys, which you should NOT feed, that actually live in the hotel grounds and can make an awful racket! There are also night trails on offer (from just $15 per person) which I have not done but sounds pretty unique.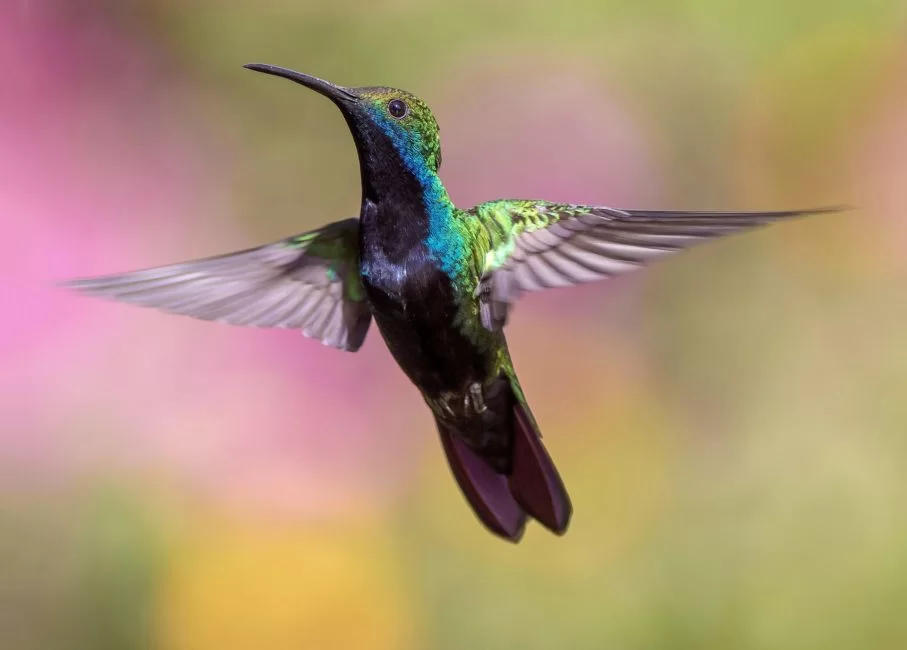 5. Hot air balloon ride
Feeling flashy? If you're travelling around Sri Lanka and feel like really splashing out, why not take in the Sigiriya region from the comfort of a hot air balloon?! at $210 per person, it doesn't come cheap, but riding in a hot air balloon over National Parks and Sri Lanka's Cultural Triangle is surely the experience of a lifetime. You can book directly with Government-certified Sri Lanka Ballooning, which does sunrise trips in Sigiriya.
4. Visit The Golden Temple
Just a 20-minute drive from Sigiriya is the important town if Dambulla, also part of Sri Lanka's cultural triangle. Dambulla is most famous for The Golden Temple and the Dambulla Cave complex which tourists can visit. The temple and caves have been a sacred pilgrimage site for over 22 centuries and according to UNESCO it's the most well-preserved cave temple in the country. The cost of tickets to visit is just $10 per person.
3. Eat local
While the hotels in the area have exquisite restaurants and menus available, I think some of the best food in this part of Sri Lanka can be found in the super local restaurants that line the streets. I've stopped at one of these places, The Lion Hit, my last two visits to Sri Lanka and they do some of the best Kottu in Sri Lanka.
There is, of course, lots of other food on offer, including some super spicy chicken and curry sauces dishes which are also delicious! But you should order the chicken or veg Kottu, that's the best!
2. Climb Pidurangala
While Sigiriya Rock is the most well-known and famous of all the Sigiriya attractions, I think the best views can be found from the rock opposite, known as Pidurangala. Besides being a more interesting climb and having better views of Sigiriya, Pidurangala has an interesting history which you can learn about in the video below.
The rock is sacred so you must cover up when hiking but there's a small temple and ticket office at the bottom where you can borrow scarves and shawls. If you can get out of bed early enough, this place is magical at sunrise!
1. Visit Sigiriya Rock
Of course, you can't visit the region and not visit the incredible Sigiriya Rock itself. Known to be one of the top places to visit in Sri Lanka, Sigiriya is a UNESCO World Heritage site and in my eyes is one of the world wonders. How they built a palace for the king ON TOP of this gigantic mountain is mind-blowing, and the fact that many of the buildings and foundations have been preserved for so many centuries is unbelievable. There is so much to see and learn here, from sacred and protected paintings to landscaped gardens, walkways, huge lion paws to admire and of course spectacular views from the top.
This ancient rock fortress is number one of my list because it's one of the most dramatic and recognizable sights in the country and by far belongs on top of the list of best things to do in Sigiriya!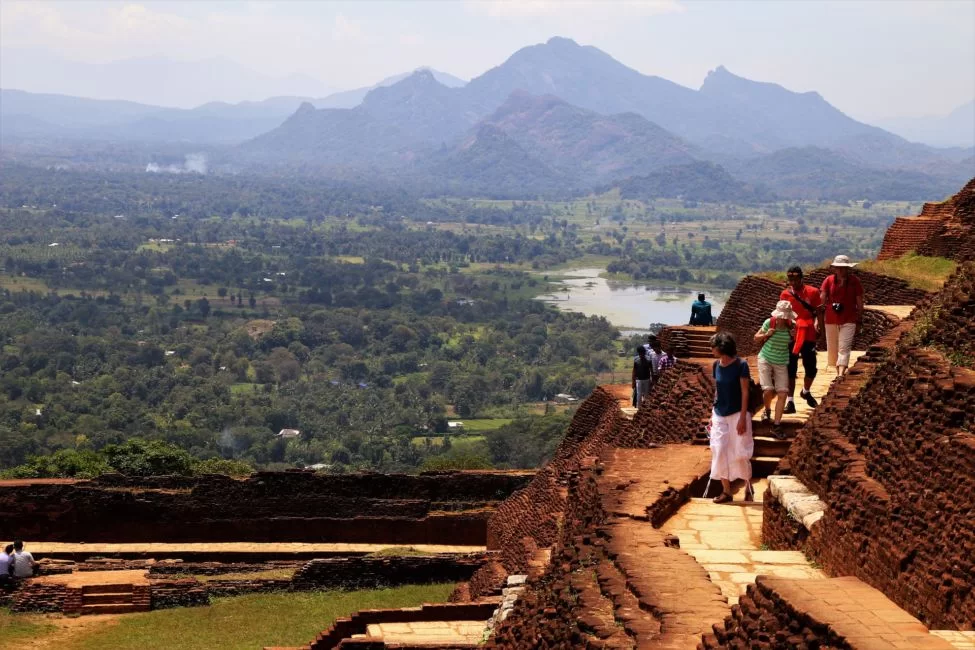 Know of any other top sights in Sigiriya? Please leave a comment!
Last updated on October 13th, 2023 at 02:22 pm