Europe is an incredibly diverse continent that has so much to offer. It is truly a traveller's dreamland, with a large mix of islands that each offer something unique. From sandy shores and calm aqua waters to rocky beaches with great surf – every sun-seeking explorer will find their perfect island.
Here is our breakdown of the best European island vacations. To get the most out of your trip exploring European islands, make sure to check out our Tours in Europe.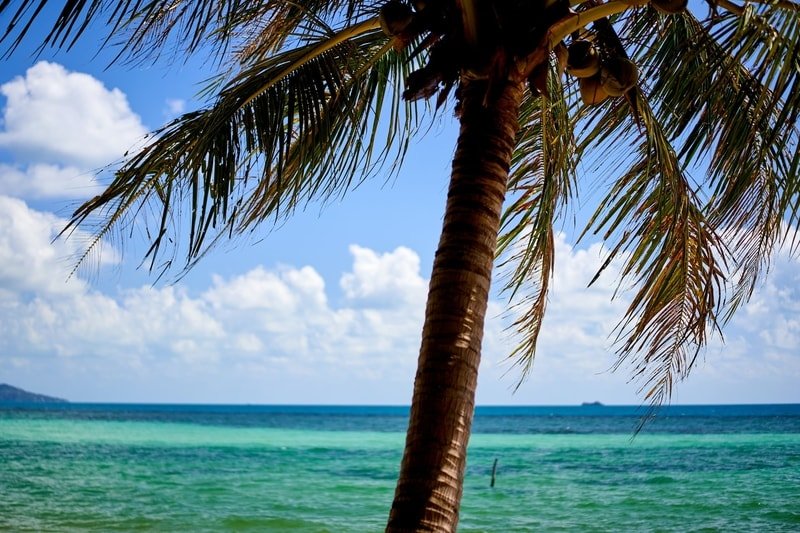 5 Best Islands in Europe
If you are planning to visit Europe and want to know which islands are the best, you need to find an island with a little of everything. The best islands have beautiful beaches to relax on, adventures to explore, and a rich culture to experience. Here are the top 5 best European islands to visit.
1.   Santorini, Greece
This popular tourist destination is located in the Cyclades, which are the group of islands in Greece in the Aegean Sea. Santorini is one of the best European islands because it has so much to offer. From breathtaking views from Caldera, unforgettable sunsets, rich culture, unique beaches, and beautiful hotels.
Santorini has a little something for all types of tourists. If you're looking to relax you can visit the unique, black sand beaches which this island is well-known for. Other beaches in Santorini have red and black volcanic pebbles on their shores. A few must-see beaches in Santorini include Perissa beach, Red beach, and Kamari beach. Tourists that are seeking a relaxing holiday will love spending time on one of these exotic beaches.
On the other hand, adventure seekers will love Santorini because of the activities that this island has to offer, which includes watersports and sunset cruises. Tourists looking to indulge in the rich culture must make sure to experience the local foods and visit the wineries.
Before you plan your trip to this beautiful island, it will be a good idea to see a few other Destinations in Greece that you can visit while you are on your trip to make the most out of your holiday.
2.   Sardina, Italy
Sardina is a large island situated in the heart of the Mediterranean sea. This Italian island is perfect if you're looking for a stress-free holiday. Sardinia is one of the best European islands because of its beautiful beaches, culinary traditions, rich history, and so much more.
This island is popularly known for its crystal clear waters and beautiful beaches like Porto Istana beach, Spiaggia La Pelosa, and Lu Impostu. If your dream vacation includes relaxing on one of the best beaches in Europe, Sardinia may be the best European island for you.
The island of Sardinia has a vibrant history with beautiful Romanesque architecture and cobblestone streets. If you are interested in visiting historical sites while in Sardinia, make sure to visit the Nuraghe and the Bastion of St Remy. When in Sardinia you should go to a festival to experience the local culture and cuisine. One of the island's famous festivals is Autnno in Barbagia, which is open from September to December.
To make the most out of your trip while visiting Italy, make sure to check out the Popular Tours in Italy for all the must-see sites that will make your trip even more memorable.
Travel Tip: If you like Sardinia, why not visit Sicily which is the largest island in the Mediterranean. Stay in stunning villas, explore the island beaches and marvel in the architecture on this island just off the toe of Italy's boot.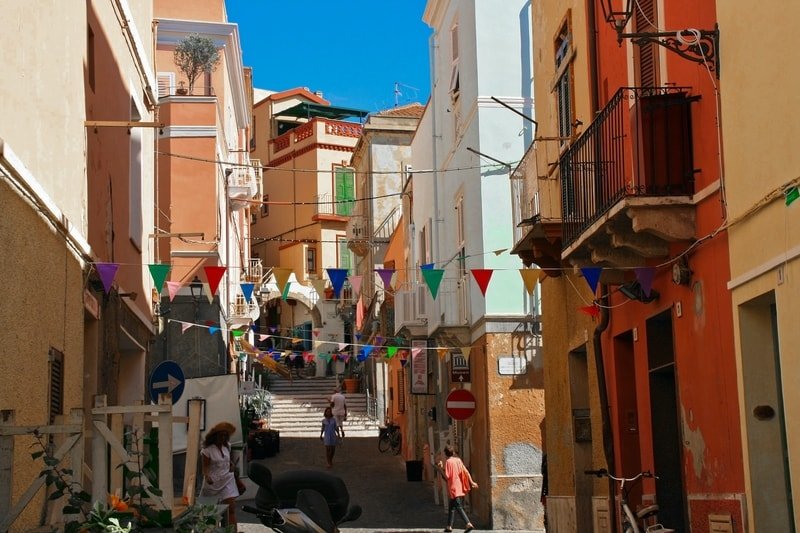 3.   Corica, France
Corica is popularly known for its stunning views and naturally sculpted landscape of cliffs that extend all the way down to the sea. This island has everything from beautiful weather, crystal clear waters, breathtaking mountains, and a rich heritage.
If you're looking for adventures while visiting Corica, not only do they have watersports like snorkelling, kayaking, scuba diving, but there are also many on-land experiences to choose from. You can go hiking through the trails to view the Bavella Needles, or if you are up for a challenge, there is a famous hike  – the GR20 route – from Calenzana to Conca.
Don't worry if you are not up to hiking on your vacation on one of the best islands in Europe. Corcia also has beautiful beaches that you can spend the day simply relaxing on while enjoying the warm water. These beaches include Tamricciu, Petit Sperone and Palombaggia.
If you plan to visit this beautiful French island and want to explore more of France on your trip. It will be a good idea to see the Popular Tours in France to ensure that you don't miss out on anything in this beautiful country.
4.   Ibiza, Spain
Does your dream holiday include relaxing on beautiful beaches and spending the night dancing? Well then, Ibiza will be the best European island for you. Ibiza is a popular tourist destination known for its nightlife scene. Several world-famous DJs play at festivals and clubs in Ibiza. This island also has many tranquil spots that are perfect for when you just want to unwind and relax.
Ibiza can offer you the best of both worlds, this is what makes Ibiza one of the best European islands to visit. You can spend the day relaxing on a beautiful beach, or if you are in a party mood you can visit one of Ibiza's many party beaches.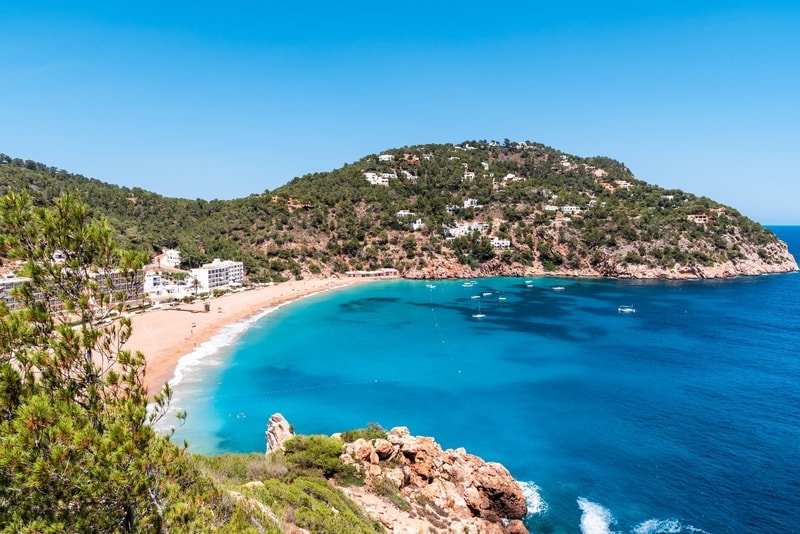 A beach that is famous for its parties is Las Salinas in Playa d'en Bossa. If you are looking for a beautiful beach to relax on, you can visit Es Portitxol, Carla Salanda, and many more. Ibiza is also home to tasty Spanish food and local markets that you have to experience when exploring this city. If you are interested in visiting Ibiza for its lively party scene, you may want to make this a fun holiday and visit other best party countries in Europe.
5.   Capri, Italy
Capri is another island that should be on your bucket list. Almost the entire island of Capri is picturesque, and you will find colorful flowers and lush lemon trees all over the city. Capri is commonly referred to as 'Emerald Island' because of the color of its beaches which are beautiful shades of blue.
Capri is one of the most beautiful islands in Europe, but it is home to delicious Italian cuisine. The famous Caprese salad was first made in Capri, this is definitely an island that all food-lovers must visit.
When exploring this island, make sure to stop over at the Blue Grotto, a sea cave with illuminating blue water. The Blue Grotto has become a popular attraction for tourists in Capri. This island is a dreamland for tourists who love site-seeing and admiring the beautiful natural scenery and ancient architecture. A few must-see sites in Capri include Arco Naturale, Villa Jovis, and Monte Solaro.
Most Beautiful Archipelago Islands in Europe
Archipelagos are groups of islands and there are five island countries in Europe that are home to some of the most beautiful archipelagoes in the world. We have listed a few archipelagoes that you should consider adding to your bucket list.
1.   The Azores, Portugal
Nine islands make up the Azores, an archipelago in the middle of the Atlantic ocean. These nine islands include São Miguel, São Jorge, Flores, Pico, Graciosa, Corvo, Santa Maria, Formigas Reef, and Terceira, which are spread out to the west of Portugal.
This autonomous archipelago is well-known for its scenic landscape. Each island has uniquely beautiful views, including lush forestry, caves, and dormant volcanic formations. The Azores has rich heritage sites, vineyards, and beautiful beaches. You will never run out of things to do when visiting the Azores.
2.   Canary Islands, Spain
The Canary Islands are a Spanish archipelago with eight main islands. A few of the most beautiful islands in the Canary Islands are La Palma, Tenerife, and La Gomera. La Palma is home to some of the most beautiful landscapes, full of greenery and flowers.
What makes Tenerife so beautiful is its unique beaches. These beaches have black and white sand, making them a very unusual site. La Gomera is famous for its beautiful hiking trails that lead to the most scenic views. The Canary Islands is definitely a destination to add to your bucket list if you enjoy picturesque views.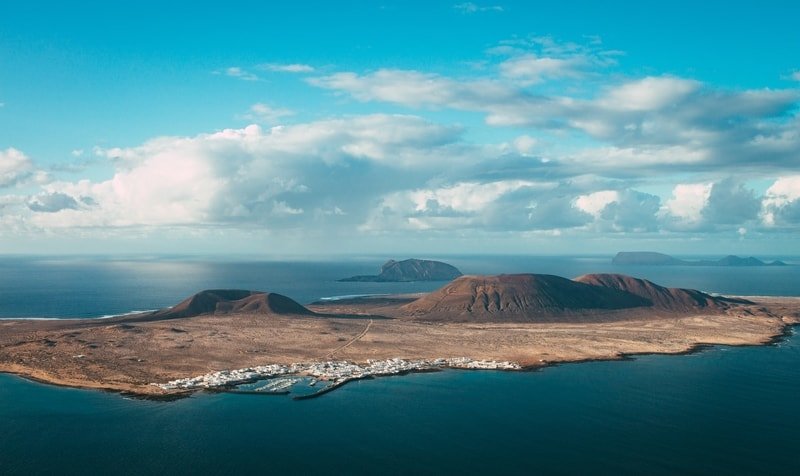 3.   Malta
Malta is an island country that is a part of a collection of islands in the Mediterranean sea, and it sits between Sicily and the Northern African coast. The biggest islands of Malta are Gozo, Comino, and Malta. The islands of Malta are home to beautiful architectural sites from several centuries, tourists who love site-seeing will love exploring Malta.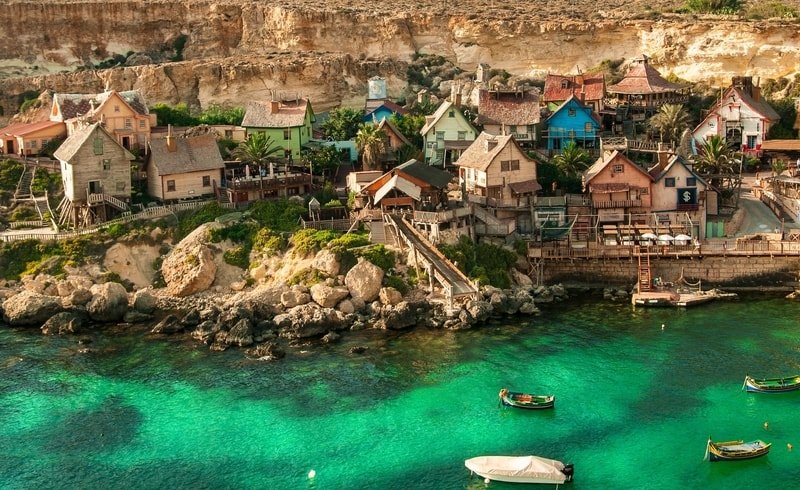 Final Thoughts on the Best Islands in Europe
Europe is home to some of the best islands in the world. These islands have scenic views, delicious local cuisines, and stunning beaches. If you want to visit some of the most beautiful islands in the world, we recommend adding one (or all) of these islands to your bucket list.
Last updated on May 31st, 2023 at 03:06 pm