Barcelona is arguably the most popular tourist destination in Spain. It's known for its outlandish architecture, outstanding contemporary art scene, food markets, and a number of pristine urban beaches.
You'll hear more Catalan than Castilian Spanish spoken in Barcelona because it is the capital of Catalunya, which has its own culture and language. Its roots go all the way back to the Roman Empire, which is evident in some of the architecture.
Spain became an economic powerhouse in the western Mediterranean in the Middle Ages when it became its own country. Barcelona offers unique scenery, fantastic restaurants, and top-notch museums. With a thriving urban life and lively nightlife, it's no wonder that it's one of the best places to visit in Spain.
That said, you may be a bit intimidated once you arrive and wonder what parts of the city to explore. Read on, as this concise guide covers all the best places to visit in Barcelona.
5 Best Areas in Barcelona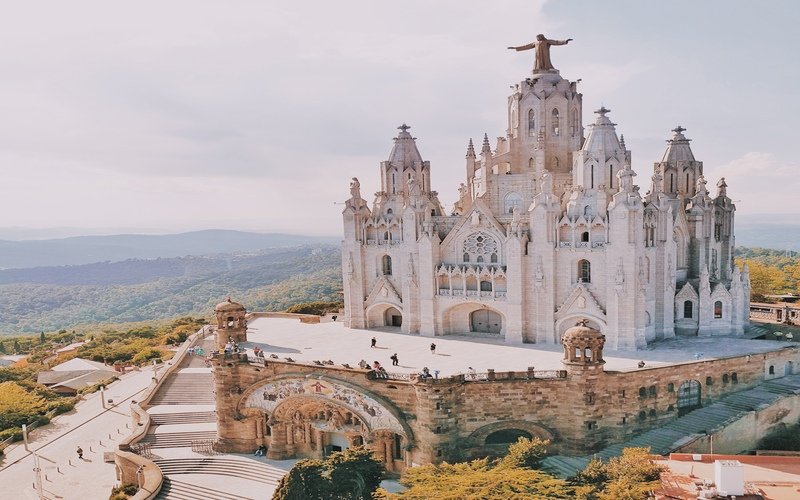 The fabulous Barcelona is essentially a city made up of three distinct cities. You have the plazas with their narrow streets and ancient buildings. There's the city center, bustling with people. And, lastly, you have the outer city known as Ciutat Vella.
Barcelona has evolved over time into a city of many neighborhoods, each with its own distinct personality, architecture, and culinary culture. It has grown from a one-walled Gothic Quarter to a worldwide city. It does not disappoint whether it comes to high-end shopping or rooftop martini bars with a view. Let's get into it!
Grácia │ Best for Families
Grácia was officially included in Barcelona as a neighborhood after being viewed as a separate town for some time. It's currently one of the most desirable districts to reside in. The Grácia neighborhood has long been acclaimed for its bohemian attitude and appreciation of the arts, and it still possesses these features today.
Here, you may get eco-friendly clothing, accessories, and cosmetics. Despite the bustle and activity on the streets, the atmosphere is peaceful and alternative. It's a great neighborhood to explore, filled with cafes, restaurants, and over 15 plazas.
Things to Do in Grácia
For an unforgettable movie experience, head to the Verdi Cinema to enjoy one of their many viewings. It's an ideal option for the whole family as they are known to show animated movies and have themed festivals. With their affordable snacks and array of movie options, it's sure to be fun for you.
Another activity to look forward to in Grácia is Park Güell. It's a park created by the imaginative Antoni Gaudi with visually comedic playgrounds and columns that resemble palm tree trunks. The park boasts arches that appear to grow out of the earth and ceramic tile quilts, making it a perfect afternoon delight.
Barrio Gòtico │ Best for History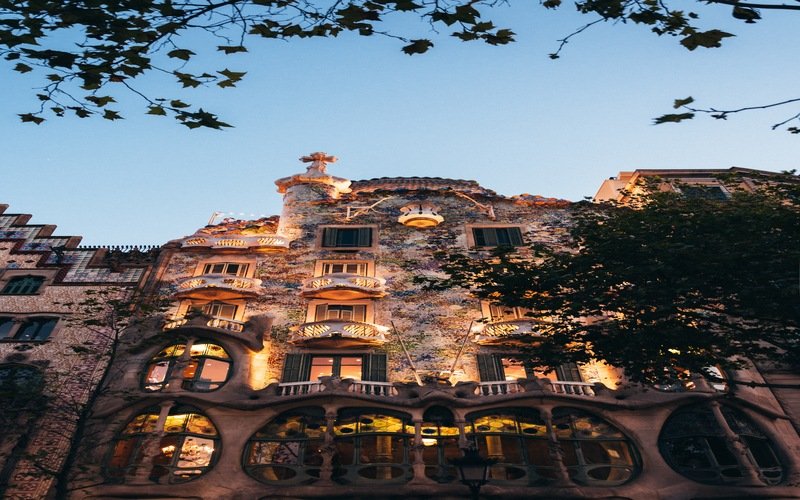 The Gothic Quarter, also known as Barrio Gòtico, is home to a maze of cobblestone streets, cultural institutions, and historical sites. The main Plaça de Catalunya square and the seashore are connected by the city's most well-known avenue, Las Ramblas. It's made up of numerous boulevards that all fall into each other.
It's the epicenter of tourism, and everything will be right at your doorstep. Because of its touristy nature, it's more expensive and more crowded. You can find numerous stores selling tourist-oriented items, like souvenirs, along the narrow and twisty streets.
Things to Do in Barrio Gòtico
The Gothic Quarter is home to the most decadent street there is Chocolate Street. The street is actually named Carrer Petritxol and it's well-known for its chocolate shops. You will find that the best café bars are typically the ones with the biggest lines. Fortunately, they all seem to do well with crowds.
The Barcelona Cathedral is in the center of everything, and it's not to be missed. Before entering the cathedral, knees and shoulders should be covered in keeping with the rules of a church. Around the grounds, there are also booths selling shawls, so you can quickly buy one if needed.
L'Eixample │ Best for Shopping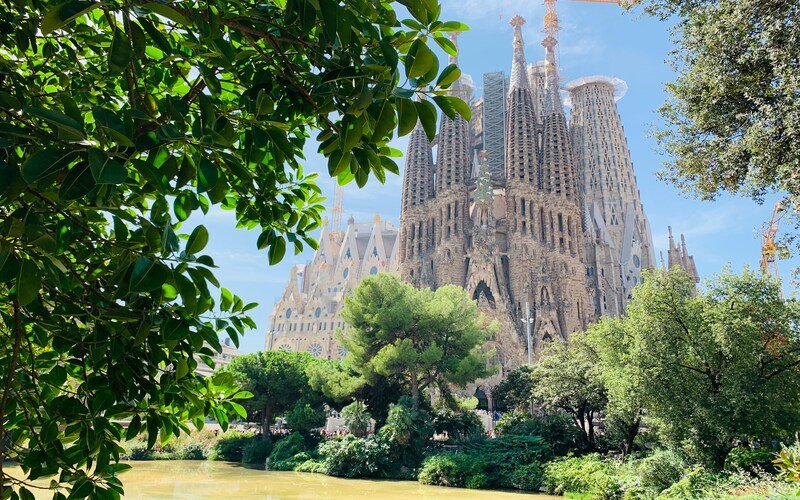 L'Eixample, a more recent district, is bursting with modernist buildings to discover. It was constructed to act as a bridge between the older city walls with the suburbs of Grácia to the main city center. Wide, multi-lane boulevards bordered by tall buildings define this city. Sprawled with loads of commercial space on the ground floors, you're sure to see a lot of galleries.
The posh district, famous for its 19th-century street grid layout, boasts avenues lined with high-end eateries, cafés, and shops. There are also other pieces by Gaudi here, notably Casa Milà's brownstone structure, which is ideal for taking pictures.
Things to Do in L'Eixample
The world's most renowned church structure is, without a doubt, La Sagrada Familia. The church is a stunning combination of Gothic and modernist architecture that rises to 170 meters. Book your tickets to La Sagrada Familia in advance to avoid the lengthy lines because it is one of the most popular tourist destinations in the entire city.
For a gastronomy experience like no other, the restaurant El Nacional is the place to go to. It seats 700 people and houses four different restaurants in one. With tapas, seafood, a brasserie, and modern Spanish and Catalan cuisine, it's a delectable treat for everyone to enjoy.
La Barceloneta │ Best for the Beach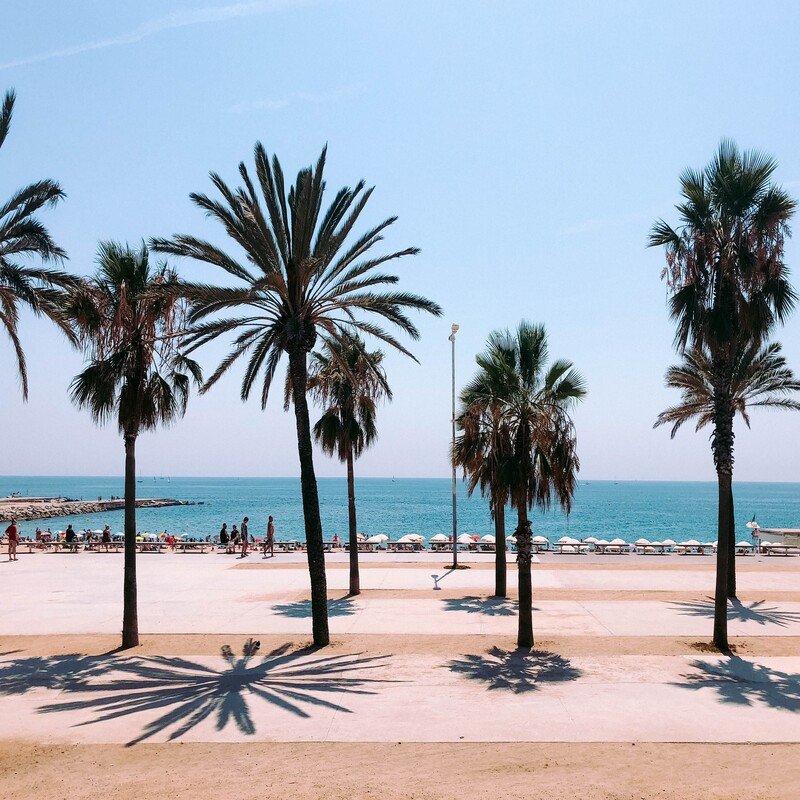 La Barceloneta is a neighborhood by the sea, and it's packed to the rafters with nightclubs, pubs, and eateries. It is a charming and energetic area of the city. You are close to a lot of nightlife and the beach with its gorgeous boardwalk. Interestingly, the beaches in Barcelona are all man-made, but you won't be able to tell.
La Barceloneta has a real "rags to riches" past. Previously an industrial district, it was a fishing community in the 18th century. It is without a doubt one of Barcelona's most picturesque districts now that it has been improved.
Things to Do in La Barceloneta
A fun activity for the whole family is a trip to L'Aquàrium Barcelona, the city's aquarium. It's one of the biggest in all of Europe, with more than 11,000 different species of fish and other marine life. It boasts a sizable oceanarium where you can interact closely with some marine species. You can also sign up for a shark diving session if you're feeling courageous enough.
A boat tour is another definite activity to do when in the beach district.
El Born │ Best for Nightlife
El Born's historic streets are bustling with upscale shops and cafes during the day and samba and wine bars at night. At midnight, when people of all ages converge here for some of the best nightlife in Europe, this district comes alive.
El Born has what you're looking for if you're seeking cozy cocktail bars or someplace to go dancing into the early hours of the morning. Visit it after dark to experience it at its liveliest.
Top tip: Almost everywhere in Barcelona is within walking distance, and the metro is easily accessible from most locations in the district if you can't walk there.
Things to Do in El Born
The Picasso Museum is located on Carrer de Montcada and is housed in a collection of elegant mansions. Around 4,000 of Picasso's works, ranging from sketches to major paintings from his renowned Blue Period in the early 20th century, are included in this amazing collection.
Expect a line if you want to try the renowned seafood-focused Cal Pep restaurant. Some of its popular dishes include chipirones with chickpeas or hake wrapped in chard. Lunchtime is generally a little less busy, so it might be a better time to stop by. Otherwise, you will have a long wait on your hands.
FAQs About the Best Places to Visit in Barcelona
With all of the information you've read, you may still be unsure about some things that will help you with your travel preparations. Here are some answers to help you.
When Is the Best Time to Visit Barcelona?
The best time to visit Barcelona with the least amount of tourists is in March or April, and later in the year, around September and October. If you don't mind the crowds of tourists, then summer (June –August) is also a terrific time to go.
What Is the Weather Like in Barcelona?
Barcelona has typical Mediterranean weather with hot summers, averaging 77 – 80ºF, and cool winters, averaging 40 – 47ºF. So don't expect extremely cold winters as the city isn't known for them.
Is Barcelona Expensive?
Spain is overall an affordable country to visit. With Barcelona being a big city, it's a bit pricier. Accounting for activities, food and drinks, accommodation, and transport, you can expect to spend anywhere from $1 200 to $1 440 in a week.
Final Thoughts on the Best Places to Visit in Barcelona
Barcelona has it all, with unending vitality, vibrant and artistic streets, picturesque architecture, and some of Europe's best food. So it's easy to understand why Barcelona is a city that practically every one falls in love with.
Enjoy walking through remnants of history, gaze upon the astounding buildings, and dance until your feet ache. In Barcelona, the possibilities are endless.