Every tourist has their own reason for wanting to visit the astonishing island of Cyprus. Some want to experience the amazing Mediterranean weather; others love the party lifestyle some of the cities offer. However, everyone can agree that Cyprus is one of the best islands in Europe, but what are the best places to visit in Cyprus?
The real magic at work on this island is the sheer variety of experiences it offers. Do you love hiking and getting in touch with nature? Cyprus has fantastic landscapes to explore. Do you love history and Greek mythology in particular? Cyprus is drenched in history and mythology.
Whatever it is you're looking for; this island republic has something to offer you that will blow you away. So, get comfortable, grab a drink, and start discovering which Cyprus hot spots you want to add to your next trip.
5 Exciting Spots in Cyprus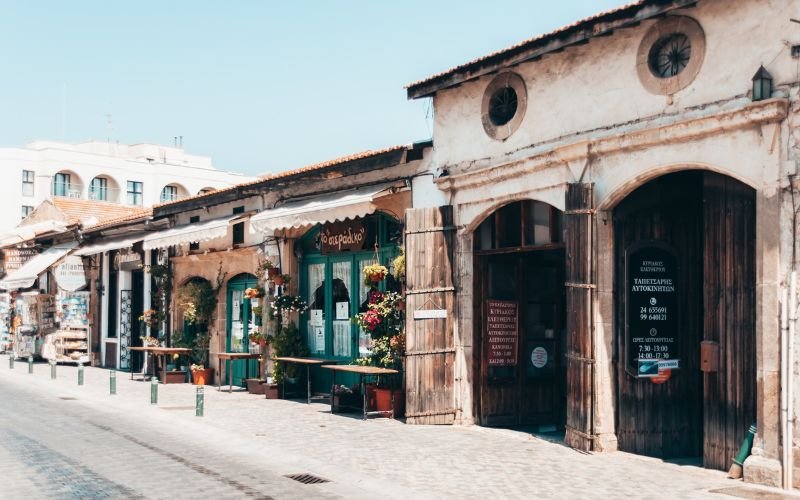 Cyprus offers a staggering amount of things to do and see. These can range from unforgettable snorkeling experiences to some of the most delicious meals in Europe and awe-inspiring historical tours.
Even if you just want to wander into nature and become one with a magical mountain range, Cyprus is still one of the best places in Europe to do so. In fact, it could be hard to just pick a handful of activities to fit into your itinerary. So, to help you out, below are five of the most exciting adventures you can embark on during your stay in Cyprus.
Ayia Napa
No Mediterranean tour of Europe would be complete without an unforgettable water activity. Luckily Ayia Napa is the place for such fun in the sun. The coastline is littered with exquisite sea caves and white sandy beaches.
If you are really lucky or unlucky, depending on your point of view, you might have a fateful encounter with the mythical Ayia Napa Sea Monster. However, if you have had your fill of sunbathing and swimming, you could always go scour the captivating Venetian-era Ayia Napa Monastery.
Ayia Napa is a party town at its heart, as such it has some of the best nightlife in Europe. However, if you are looking to escape on an unforgettable hike, then look no further than the enthralling Sculpture Park.
Top Things to Do in Ayia Napa: Ayia Napa Sea Caves and Snorkeling
This guided tour of Ayia Napa sea caves starts with a snorkeling trip to the breathtaking Konnos beach. So, you must remember to take swimwear, a towel as well as some food and drinks as the tour is six hours long.
Paphos
Paphos is tucked away on the South-West coast of the island. It is believed to be the birthplace of the Greek Goddess Aphrodite. Because of this, there are many religious shrines and temples in her honor on the island.
A visit to Paphos can sometimes feel like you have taken a day trip to Greece instead of Cyprus. This is largely due to all of the Greek artifacts strewn across the nearby archeological dig site.
Speaking of the nearby archeological site, it is called the Tombs of the Kings and is hands down the best way to spend your time in Paphos. It is drenched in bewitching history and mythology that will transport you back to a time that was filled with the first philosophers and poets.
Top Activity in Paphos: Explore the Tombs of the Kings
A half-day city tour that includes entry into the iconic Tombs of the Kings archeological site may seem like a long tour, but in reality, you'll wish you could stay longer. You will be on your feet for most of this tour, so remember to wear comfortable shoes. Also, for the love of the Greek gods, don't forget to bring your camera to take lots of awesome pictures.
Limassol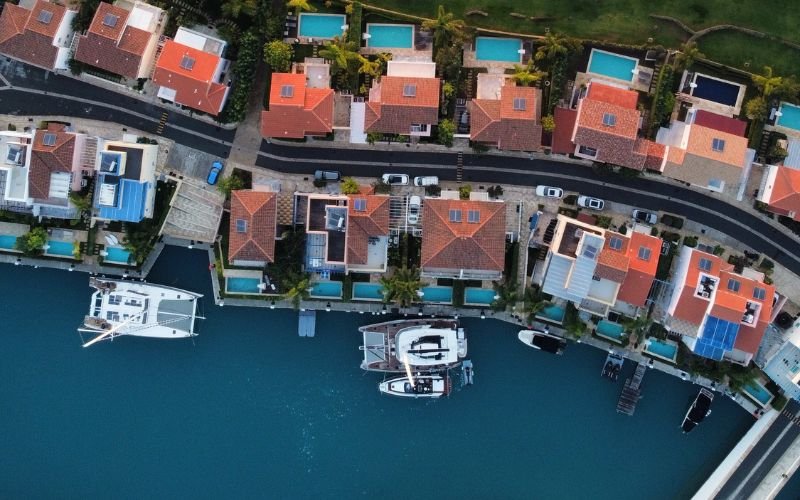 Limassol is a city that offers a more traditional tourist adventure. The city offers many unique museums, a spectacular castle, and even a charming little zoo. The museums can range from a conventional car museum to the fascinating Paradox Museum.
However, if you are looking to explore some centuries-old architecture, you can check out Limassol Castle, which also happens to be a museum. After gaining all of the knowledge the museums can bestow upon you, you can take a break and meet some new animal friends at the municipal zoo.
Top Museum to Visit in Limassol: The Paradox Museum
Get ready to expand your mind like never before at the Paradox Museum. The museum offers over 50 mind-bending optical illusions that take about an hour to explore. The museum is uniquely designed so that it can only be viewed from one direction, making the illusions as potent as possible.
Larnaca
Larnaca is home to many of the best attractions Cyprus has to offer. Whether you want to party it up during the Kataklysmos Festival or visit the captivating Church of Saint Lazarus, there is something here for everyone.
If food festivals and cobblestoned cathedrals aren't your thing, then you can soak up the sun on one of the many Larnaca beaches. Perhaps you would prefer to combine historical sightseeing with relaxing on the beach. In that case, you can give Larnaca Castle a visit.
The castle was constructed right against Cyprus' coastline as a defense tower, but in later years, it became an artillery station, a prison, and today it is a museum. The best part is there is a pristine white sandy beach right outside of its walls.
Top Activity in Larnaca: Taking a City Highlights Walking Tour
With so much to do in one tiny town, it might be hard to choose just one or two activities. Luckily for you, this two-hour city highlights walking tour combines all of the can't-miss attractions into a compact and convenient experience that is led by an expert guide.
Troodos Mountains
Cyprus has one of the most diverse natural endorsements in all of Europe. None are more beautiful and awe-inspiring than the imposing Troodos Mountains. The mountain range is surrounded by the enchanting Troodos Forrest, with the legendary Mount Olympus towering above the entire island.
Unfortunately, due to political distrust within the country, the summit has been closed off to the public. So, you may never find out if there is a Greek pantheon at the peak of the mountain.
However, there are still many hiking trails that allow you to explore the mountain range. Not to mention the region is also home to some of the best European food and wine tours on the continent.
Top Troodos Mountains Activities: Taste Wine and Hop From Village to Village
The Troodos Mountains, villages, and wineries tour is a great way to explore the iconic region while tantalizing your tastebuds and getting a good buzz going. The tour includes transport to and from your hotel, so there is no need to worry about traveling under the influence of some delectable Cyprian wine and food.
FAQs About the Best Places to Visit in Cyprus
Below you will find a handful of questions that are commonly asked by travelers before visiting Cyprus.
What Is the Best Time to Go to Cyprus?
Cyprus has a stereotypical Mediterranean climate. In other words, from June until August, the island is sweltering and filled to the brim with tourists. It is far better to come calling on Lady Cyprus during the months of May, September, and October. During this time, the weather is still warm enough to swim but cold enough to ward off the massive crowds of tourists.
Can You Get Around Cyprus Without a Car?
Yes, you can! Cyprus has a robust taxi and bus industry that will get you where you need to go. However, the towns and cities in Cyprus are small enough that you can also get around them on foot or by bicycle.
What Is the Currency Used in Cyprus?
Cyprus is one of the many European countries that use the Euro as its official currency. This can be seen as a huge relief, as making sure you have the correct currency while traveling can be a real headache. Thankfully, Cyprus is not one of those countries that use an obscure currency that will cost you an arm and a leg to convert to.
Is Cyprus Very Expensive for Tourists?
As with any holiday destination, it is possible to spend a ton of money in Cyprus. However, this does not have to be the case. Exploring this island destination can be a very affordable affair if planned correctly. On average, spending money in Cyprus is comparable to having a holiday in the best places to visit in Spain.
Final Thoughts on the Best Places to Visit in Cyprus
Cyprus is a fantastic island getaway. Nestled between Turkey, Syria, and Lebanon, it offers a wide choice of experiences. Whether you are looking for the best hikes in Europe or some delicious cuisine, Cyprus has exactly what you are looking for.
The island is also home to some of the best scenery the world has to offer, ranging from rolling green hills to rocky brown terrains. All of which are surrounded by stunning vibrant blue sea water.
You would be forgiven for mistaking a Cyprian coastline for one straight out of the Caribbean. The smell of the sea air and the promise of adventure is enough to make you pack your bags and book your flights right away.