Most of the time, when we travel, it is to be surrounded by breathtaking architecture, experience a rich new culture, or learn some fascinatingly deep history. However, Denmark has something extra special called the Hygge lifestyle. Where are the best places to visit in Denmark to experience this cozy and comfortable feeling of well-being?
That is the million-dollar question. Denmark has so many enchanting towns and bustling cities that express this way of life it can be a little overwhelming to choose where to go. Especially if you only have a few days to fit Denmark into during your tour of Europe.
Rest assured that after exploring the options below, you will know exactly which cities you would love to explore. Whether it is to soak in the captivating architecture or get a drink at a cozy cafe, the following spots in Demark will have you yearning to come back for more.
5 Must-See Cities in Denmark
The five cities described below offer a particularly unique side of Denmark. Some offer unmissable attractions that lure thousands of tourists every year. Others are a little more obscure and will have you exploring the Danish countryside, where you can fall in love with the natural beauty of Denmark.
The country of Denmark is well known for its dense, explorable forests with peaceful lakes strewn across them as well as some hills and mountains that offer stunning vistas for you to capture on camera. One such example is the Rold Skov Forest, but we will discuss it in more detail later on.
The important thing is to find the kind of escape you are looking for. Is it experiencing the delectable street foods of multiple cities and restaurants? Perhaps it's hiking the trails of Denmark's beguiling forests? Either way, one or more of the upcoming cities surely has precisely what you are looking for.
Copenhagen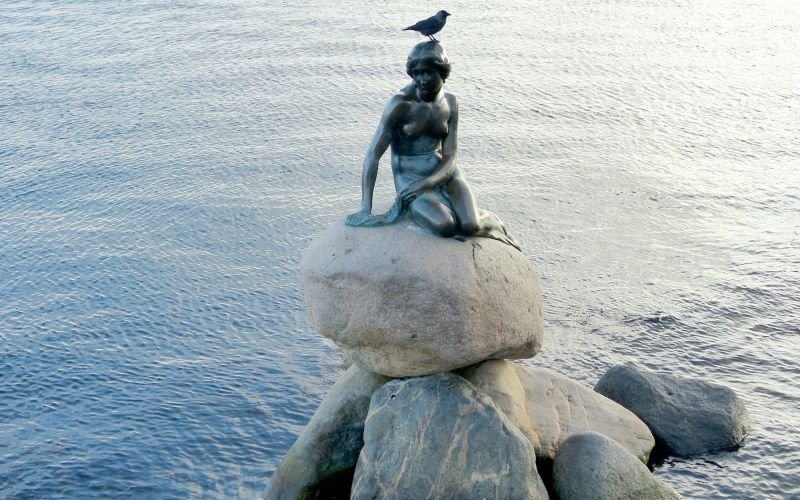 Copenhagen is Denmark's capital in both government and culture. The best time to visit Copenhagen will largely be determined by the experience you seek. For example, if you hope to have a white Christmas, you should consider visiting during the winter months. However, summertime is your best bet if you want to see the iconic Tivoli Gardens.
Exhilarating rides, cultural hotspots, and captivating gardens aren't all the city has to offer, though. There are so many architectural marvels in the town that it would be difficult to fit them all into just one tour. That is unless you do it on a Segway, which leads to the most suggested tour in the city.
Top Activity to Do in Copenhagen | A Segway Tour
On this Segway tour, depending on which option you choose, you will jump on your Segway at the beautiful Nyhavn Waterfront and make your way through the city. As you slowly roll through the cobbled streets, you will stop at exquisite landmarks such as the Little Mermaid statue, Amalienborg Palace, and the Marble Church.
Billund
If there is only one reason to visit Denmark, it is the beautiful town of Billund and its famous Legoland. Billund is home to the Lego Corporation's headquarters, and as such, it has birthed many Lego-themed marvels.
One of these is their educational and creative programs, where the Lego toys are used as tools to teach problem-solving skills and foster creativity in children. However, as an intrepid adventurer, you will find more value in the world-famous Legoland theme park and the architectural wonder of the Lego House.
Top Activity to Do in Billund | Visit Legoland
At Legoland, you can reconnect with your imagination. When you purchase your Legoland ticket, you will gain access to 10 different worlds, over 50 rides, and even get to experience 4D movies. The worlds you will encounter range from fan favorites such as LEGO® and NINJAGO® to DUPLO® Land, which is specifically designed for little children.
Zealand
Now, if you would prefer to get lost in some ancient castles and natural beauty that inspired some of the legendary author Willian Shakespeare's work, then Zealand is the place for you. Even if you're not a fan of Shakespeare, the majestic castles, picturesque coastal scenery, and wondrous landscapes are still well worth visiting.
Zealand also offers a great starting point to go island hopping and explore some of the best islands in Europe. While jumping from one island to the next, you will see astonishing sites such as the Møns Klint chalk cliffs and the enchanting village of Nyord.
Top Activity to Do in Zealand | Visit Kronborg & Frederiksborg Castles
You will be picked up from your hotel at around 9 a.m. in a limousine van and taken on a tour of the Kronborg & Frederiksborg castles. The first stop is the Kronborg Castle, the historical site where Hamlet took place and inspired the fictional Shakespearian tale. Next, the tour will take you to the elegant Frederiksborg Castle, which was restored into a Renaissance masterpiece by Christian IV.
Aarhus
You'll find some of the best nightlife in Europe in Aarhus due to it being a university town. It's also an art and cultural hub where you can find some of the art world's most interesting artists and galleries. One such gallery is the ARoS Aarhus Art Museum, which is filled to the brim with fascinating exhibitions, including the "Your Rainbow Panorama."
Situated on the museum's rooftop, it offers breathtaking city views through rainbow-colored tinted glass panels. That being said, the city is also home to some of Denmark's most significant history. Taking a stroll through the city's historical district, known as "Den Gamle By," is an extraordinary experience.
Top Activity to Do in Aarhus | Take a Walking Tour
With so much to see in one town, it can be hard to fit it all in. That is exactly why you should take the historic highlights self-guided audio tour. You'll start your tour outside the DOKK1 Public Library. During your hour-long tour, you'll explore all of the must-see spots, such as the Viking Museum, Millers Street, and the lush botanical gardens.
Himmerland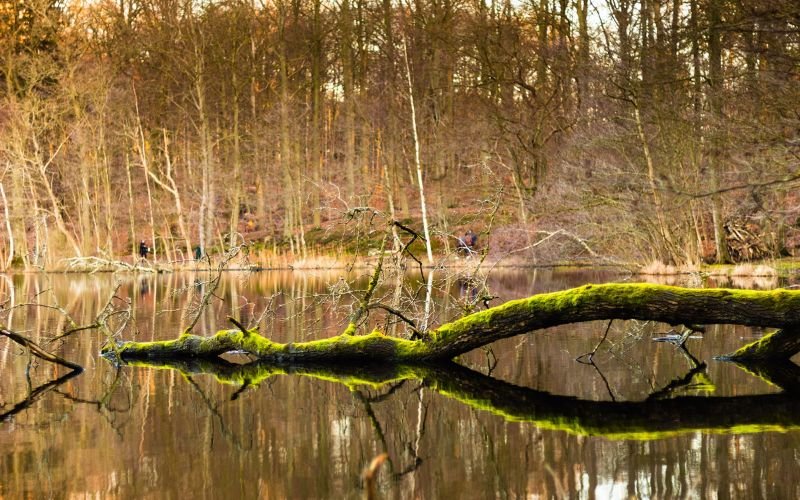 Himmerland is the ultimate stop for those travelers looking for an active vacation. It has some of the best golf and spa resorts in the country. However, the biggest draw to Himmerland is the sprawling forests you can hike through and explore to your heart's content.
Don't worry if you don't like hikes or spending time in nature, Himmerland still has something to offer you. Himmerland is also home to the Halkær Festival, the largest Danish folk music festival in the country.
Top Activity to Do in Himmerland | Hike the Rold Skov Forest
Hiking in the Rold Skov Forest is a magical experience. As you traverse the forest, you'll see rolling green hills, tranquil lakes, and peculiarly shaped trees.
There are dedicated areas for you to set up camp for an evening, namely, In Nørreskoven, Fællesskov, and Mosskov/Øster Bane Skov. However, it is worth noting you cannot stay for more than one night, so rest up and move on to your next spot.
Best Places to Visit in Denmark: FAQs
It is only natural to have some questions before visiting a country. Below, you will find the most commonly asked ones about visiting Denmark.
Is English Widely Spoken in Denmark?
Yes, it is. 86% of Danes can speak English, so you should have an easy enough time communicating with the locals. However, brushing up on some common Danish phrases before your trip is always a good idea to ensure you do not have any miscommunications.
Are There Any Cultural Customs I Should Be Aware Of?
Danes are very punctual people, so keep an eye on the time. If a tour states a particular starting time, try to be 15 minutes early to avoid missing out. If you are invited into someone's home in Denmark, take off your shoes and bring a nice gift. A bouquet of wrapped wildflowers or a box of high-quality chocolates will go a long way.
What Is the Danish Concept of "Hygge"?
Hygge is more than just a word — it's almost a way of life. In its crudest translation, it means creating a warm atmosphere and enjoying the good things in life with good people. Hygge can be almost anything from the subtle warm glow of a candle in a dark room to cuddling on the couch with a loved one while watching a movie.
What Are Some Traditional Danish Dishes I Should Try?
There are many well-known Danish dishes worth giving a try. However, the one you simply have to try while in the country is the national dish, Stegt Flæsk Med Persillesovs. It's a fried pork belly with potatoes and a parsley sauce. If you don't eat pork, you can always try the delicious Danish pastry, Direktørsnegl.
Final Thoughts on the Best Places to Visit in Denmark
Denmark really has something unforgettable to offer every type of traveler. Whether you are looking for the best European food destination or some exciting new hiking trails, Denmark should undoubtedly be your next getaway. So pack your bags, book your flights and accommodation, and plan that itinerary right now. You will love everything Denmark has to offer you.