Germany is one of the largest countries in Northern-central Europe. It's a popular travel destination, with an average of over one million tourists per year. If your sense of wanderlust is calling out to you, Germany is the perfect place for your next adventure.
Why Visit Germany?
Germany attracts visitors with its diverse landscape, architectural and historical sites, lively culture, and welcoming atmosphere.
The variety of things to do in Germany means there's something for everyone. With bustling cities, old-timey towns, breathtaking natural beauty, museums, festivals, and even castles, Germany really does have it all.
Where to Go in Germany?
Germany has just over two thousand cities and towns. The sheer number of attractions and activities on offer can be overwhelming for potential tourists. To make things easier, we've narrowed it down to seven must-see destinations. These can be enjoyed by new tourists and seasoned adventurers alike.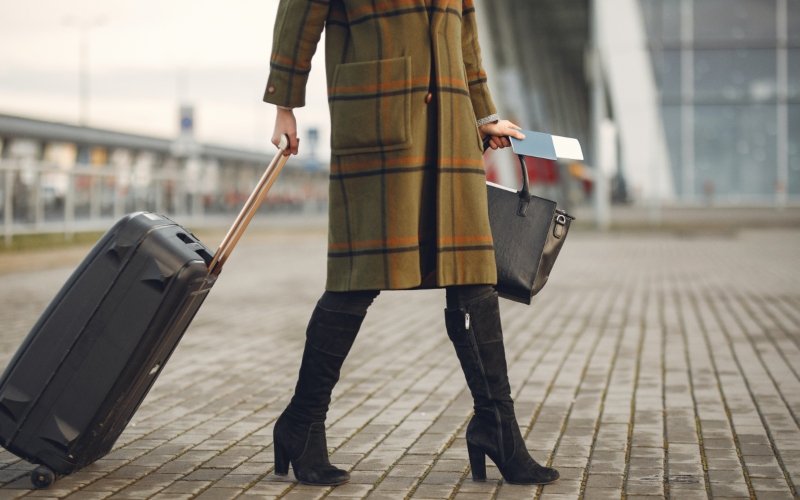 Berlin
Berlin is both the capital and largest city in Germany. With awe-inspiring architecture and countless cultural and historical sites, this city is one of the most interesting places to explore.
The Berlin Cathedral is a combination of beauty and history. Tourists can explore this magnificent building either solo or on a guided tour. You can also enhance your experience by attending one of the renowned cathedral concerts.
Just a short walk away is Museum Island, a UNESCO World Heritage Site home to five magnificent museums. With sculptures, antiquities, and artworks, these museums capture the essence of various cultures throughout history, including Greek, Roman, Italian, and Byzantine.
Besides its other points of interest, Berlin was also an important site during the Cold War. Tourists can visit Checkpoint Charlie — a wartime border crossing between East and West Berlin. Checkpoint Charlie is especially well-known as the place where armed Soviet and American tanks confronted one another in 1961.
Berlin certainly has lots to offer its visitors. However, the city's size and vast population can sometimes be overwhelming. If you want some extra travel tips then check out this list of best things to do in Berlin.
Cologne
Located in Western Germany, Cologne is the country's fourth largest city. It has a rich history and offers many exciting sightseeing opportunities for tourists.
One of the most famous landmarks is the Cologne Cathedral. The building's construction took place over a whopping seven centuries. Due to its cultural and historical importance, the cathedral became a UNESCO World Heritage Site in 1996. Visitors will be blown away by its architectural beauty and collection of artistic masterpieces.
Another key tourist attraction is Cologne's Old Town. This historic area enchants visitors with its cobblestone streets and traditional houses. It's also a great place to enjoy some Kölsch, a locally-produced beer that has become a Cologne specialty.
The Rheinauhafen district is where you'll find some of Cologne's most popular museums. These provide unique interactive experiences for their visitors.
The German Sports and Olympic Museum is a must-see for any sports fans. Visitors can explore different sports and their histories before playing a fun rooftop match of basketball, tennis, or football.
The nearby Chocolate Museum is the perfect place for anyone wanting to indulge their taste buds. Guests can learn about the history of chocolate while also enjoying the decadent on-site chocolate fountain.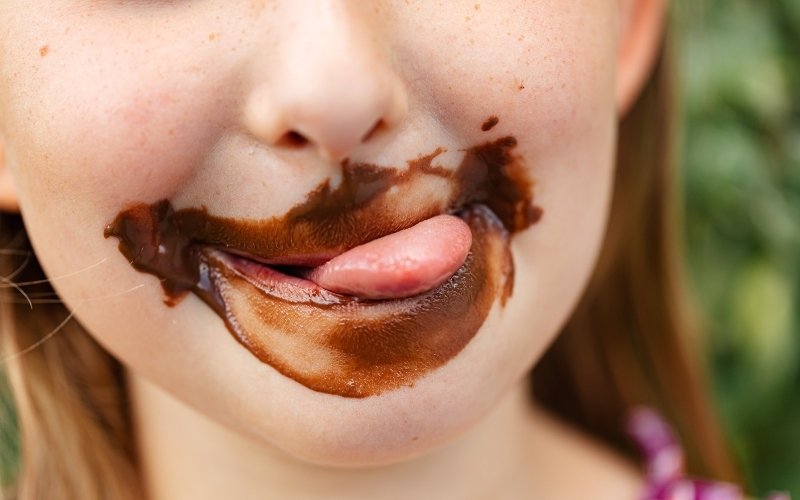 The Upper Middle Rhine Valley
Beginning in Switzerland and ending in the Netherlands, the Rhine River is famous for being one of the longest in Europe. Besides playing a key role in historical European trade and transportation, the Rhine is also an important cultural site. One of the best-known river sections is the Upper Middle Rhine Valley in Germany.
This territory runs from Bingen to Bonn and has been a UNESCO World Heritage Site since 2002. It served as a prominent influence during the Romantic period, inspiring various artistic pursuits. These include several well-known songs and poems about the infamous legend of Loreley.
Nestled between the Hunsrück and Taunus mountains, the Upper Middle Valley is a true example of natural beauty. Its landscape features numerous ancient castles and local vineyards that produce delicious wines.
This region offers tourists countless unique experiences. You may be wanting gorgeous views, artistic inspiration, or even just a taste of some authentic German wine. Whatever the case, the Upper Middle Rhine Valley is definitely worth a visit.
Europa-Park
Europa-Park is one of the most unique theme parks in the world. Based on popular European locations, the park is divided into different country-themed areas. Visitors can explore the sights, sounds, and delicacies of fifteen European countries — all in one day.
Despite being situated in the small Rust district of Baden-Württemberg, Europa-Park is the largest theme park in Germany. It boasts over 100 attractions for all age groups. You can enjoy roller coasters, boat rides, haunted houses, virtual reality experiences, ice skating, bumper cars, and live shows.
With such an array of options, you'll want to maximize your time at the park. You can do this easily by using the Europa-Park app. Besides providing a detailed park map to help you find your way around, it also offers major time-saving techniques. The app allows you to check live waiting periods and even queue virtually for certain rides.
Europa-Park is a hidden gem that offers visitors once-in-a-lifetime experiences. Both adults and children alike will enjoy this fun-filled destination.
The Black Forest
The Black Forest is ideal for nature lovers who want to experience Germany's landscape hands-on. Located in Baden-Württemberg, the forest region has several nearby cities and towns. These provide starting points for the almost 15,000 miles of designated hiking and cycling paths.
One of the best-known hiking trails is The Westweg. This long and arduous route is not for amateurs. Even skilled hikers should always explore this trail with a certified forest guide. It's also wise to break up the journey into smaller segments.
When it comes to winter sports, the Black Forest is the place to be. Nearby resorts and tour service providers offer you the chance to partake in various snowy activities. Popular outdoor adventures include skiing, sledding, and snowshoe hiking.
Even if you're not a keen explorer of nature, you should not miss out on this destination. There are lots of experiences on offer for less outdoor-inclined tourists.
Many of the surrounding towns fall along the famous Black Forest Spa Route. These areas offer unique relaxation and wellness treatments, including forest bathing, heated mineral spas, and respiratory therapy.
Neuschwanstein Castle
Located in the Allgäu region of Bavaria, Neuschwanstein Castle is a place of fairy tales and mystery. King Ludwig II commissioned the castle after his 1866 fall from power, and it remained his sanctuary until his mysterious and untimely death in 1886.
Neuschwanstein's lavish design is partially based on Ludgwig's nearby childhood home, Hohenschwangau. However, over a decade of labor made Neuschwanstein Castle a place of luxury and excess comparable to no other. Its astounding grandeur even inspired the castle in Walt Disney's Sleeping Beauty.
Neuschwanstein Castle is a hugely popular tourist attraction, and you should take advantage of its breathtaking sights. Visitors can easily book guided tours of both Neuschwanstein and the nearby Hohenschwangau.
Quick Tip: Even with transport, getting to the castles' entrances usually involves a short walk up a hill. Make sure to wear comfortable shoes to accommodate this.
Munich
Munich is the third largest city in Germany and is famously known as the home of the world-renowned Oktoberfest.
The Oktoberfest is a yearly celebration of Bavarian culture, food, and (most importantly) beer. This festival is usually around two weeks long. You'll have ample time to join the party while still exploring the rest of Munich.
Note: You must be sixteen to drink beer in Germany. So, if you plan on drinking, bring some official identification with you to prove your age.
Besides Oktoberfest, there are countless other fun things to do in Munich. A popular place to visit is Marienplatz. As the center of Munich, this square is an ideal place to immerse yourself in vibrant city life.
A unique blend of the historical and contemporary, Marienplatz features both the Old and New Town Halls. If you're brave enough, you can even go to the top of the tower at New Town Hall. From here, you'll see stunning views of the entire Old Town.
Another interesting sight at Marienplatz is the Glockenspiel. This beautifully designed bell tower is also an unexpected place of performance. Each day at 11 am and midday, the Glockenspiel figurines act out memorable scenes from the city's history. Watching one of these shows makes for a unique experience you'll always remember.
Best Places to Visit in Germany | Final Thoughts
Germany's rich history, diverse culture, and countless tourist attractions make it a dream travel destination. The above must-see destinations are perfect for creating a simple but extensive itinerary.
Germany is also a continental hub that shares borders with nine countries. This makes it an ideal jumping-off point if you want to explore Europe further.