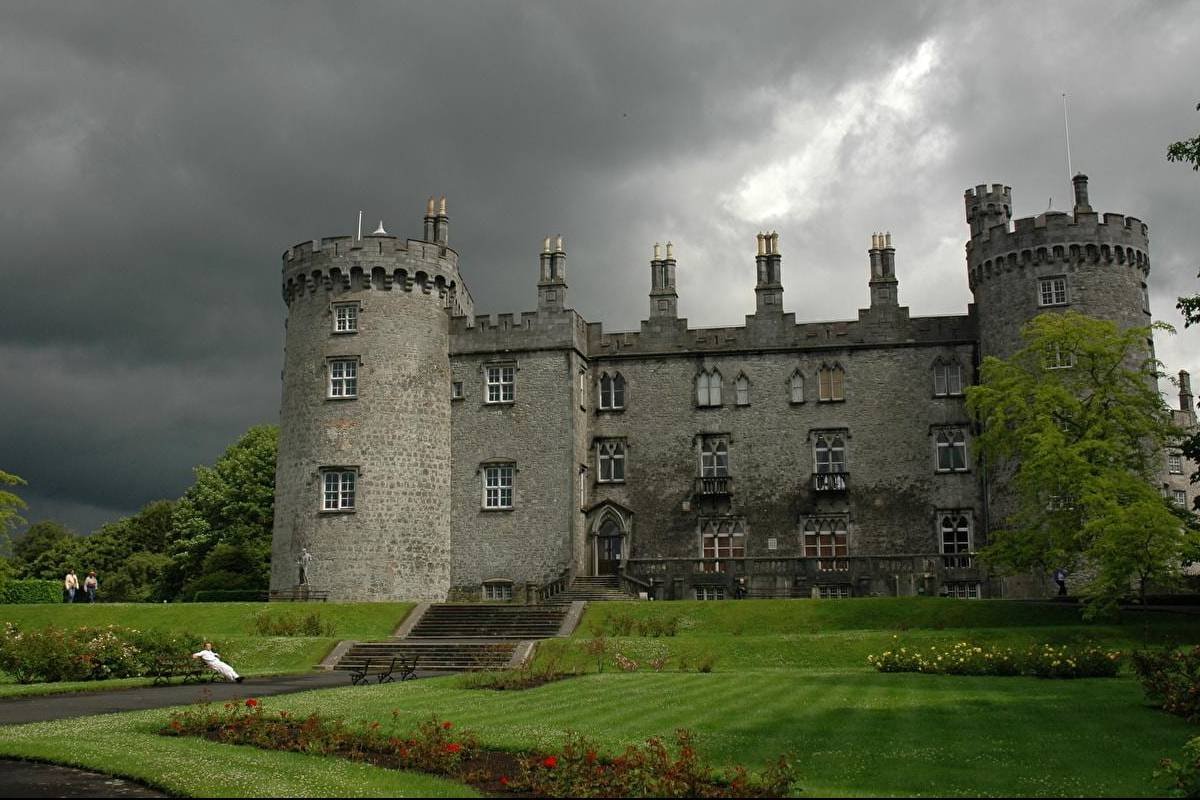 Image provided by pxfuel
Ireland is a beautiful country filled with endless green valleys, stormy coastlines, and more magical history than you could shake a wand at.
Whether you are visiting on an unforgettable day trip in Ireland or you are checking off some legendary whiskey distilleries from your bucket list, Ireland has you covered. Yet it can be a little overwhelming to know what to see and where to go.
This is especially true if you don't have an unlimited time or budget. Have no fear. To make sure you see the best of what Ireland has to offer, we have comprised a list of the best places to visit in Ireland.
Also, to make sure you have the best time in Ireland, we have split the list into two parts. Five must-see cities in Ireland for those who want to naturally stumble across some magical spots on their own and the five best attractions in Ireland.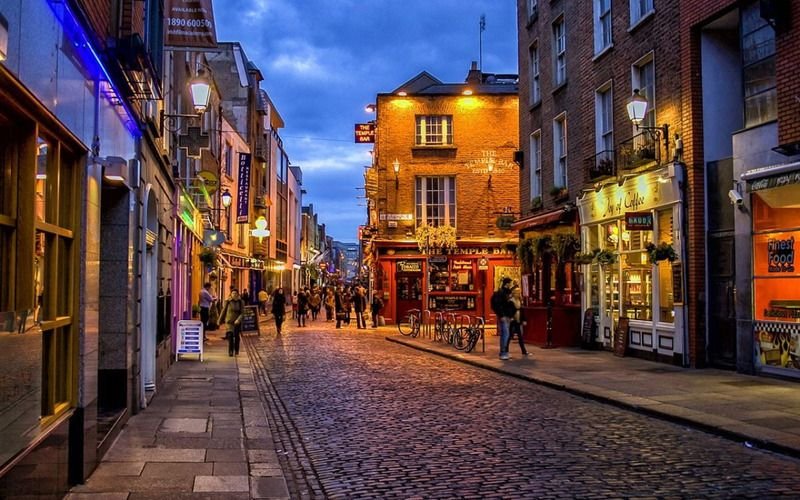 Image provided by pxfuel
5 Best Cities to Visit in Ireland
We all travel for different reasons. Some of us want to learn as much as we can from different cultures, and others want to see historical sites. Perhaps you just want to be in the same place where Lord of the Rings or Game of Thrones was filmed.
Whatever your reason for traveling is, it would be impossible to visit anywhere without the iconic cities that surround these magical places. Cities are also fantastic opportunities to grab your backpack and just see what you come across.
We have done all the research for you, so you can just check out our list below for the five best cities to visit in Ireland that will offer you something special while exploring the enchanting country.
Image provided by pxfuel
Dublin
As the capital of Ireland, Dublin is the cornerstone of any visit to the country. The city of Dublin is 45.5 square miles (118 square km). What lies within the 118 square km? Well, a strong mixture of museums, distilleries, and tours.
We would strongly recommend checking out the Dublin Boat Tour it is hands down one of the best Dublin Bay cruises in 2023. You will learn all about Dublin's Viking ancestry as well as iconic Irish landmarks.
If water tours make you queasy, then you should check out the legendary Guinness Storehouse Tour. Not only will you stay on dry land, but you will also learn all you could ever want to know about the world-famous Irish beverage. They'll even give you a free pint as well. Dublin's unique charm and rich culture makes any time the best time to visit the Irish capital.
Image provided by pxfuel
Cork
Cork is a spectacular example of the diversity Ireland has to offer. If Dublin is the tourist hotspot for what modern life is like in Ireland, Cork is a snapshot of what it was like in the early centuries.
This is not to say that the city is stuck in its medieval ways, but rather that perfectly preserved slices of history are strewn across the county and city. From the Russell Festival in Doolin, and the famous Blarney Castle, which we will touch on later, to St Fin Barre's, Cork is just drenched in Irish history.
Quick Tip: Cork is a great stop to take as you tour Europe.
Kilkenny
Kilkenny is another city in Ireland that is steeped in history. However, if the stunning castles, Cathedrals, and history that date back to the 6th century is not your idea of fun, then may we suggest the litany of distilleries and breweries that are available to tour.
One of these is the Ballykeefe Distillery, where you can learn the origins of Irish Whiskey. Or you can go check out St. Francis Abbey Brewery, which was the oldest-running brewery in Ireland where Kilkenny Irish beer was made until they moved to Dublin in 2013. You don't have to drink to enjoy visiting Kilkenny, but it helps.
County Clare
County Clare is the perfect spot for music lovers. If your visit is near the end of February, you can enjoy the spinetingling Russell Festival in Doolin. Here you will hear and learn about Irish traditional music and the legendary Russell family, who were world-famous during the 1960s and 70s.
Perhaps you would prefer to indulge yourself in some medieval food and entertainment. In that case, you should go to Bunratty Castle and Folk Park. Bunratty Castle boasts that it is the most authentic and complete castle in Ireland.
Many of the remaining castles in Ireland are ruins that you can visit. However, here at Bunratty Castle, you get to dress up and act out your fairytale dreams. So, if music and Renaissance fairs are your specialties, then County Clare is a must while you visit Ireland!
Galway
If you are looking to find the cultural heart of Ireland, then look no further than Galway. The effortlessly beautiful coastal city is a hotbed of festivities throughout the year. It's the kind of city where you have the best experience when exploring on foot.
Walking down Salthill Promenade, which dates back to the 19th century, and taking in the fresh sea air is a truly special experience. Galway is perfect for foodies, music lovers, and wandering explorers alike. We would strongly recommend a visit to the city museum while exploring.
As you explore around, the Cathedral of Our Lady Assumed into Heaven and St Nicholas and the streets that surround it may make you forget what century you are in.
5 Best Attractions to Visit in Ireland
Cities are great and all, but sometimes while traveling, all you have time for is a specific attraction or one particular tour.
What if you are one of these time-constrained travelers? What attractions are ones you just simply can not miss? Well, luckily for you, we have a list of the five best things to do in Ireland.
Image by admin on Kilmainham Gaol Museum
Kilmainham Gaol Museum
If you believe the darker stories in history are the more fascinating ones, as they carry the true essence of being human in tough times. The Kilmainham Gaol Museum is the attraction for you.
Starting life as a prison for all kinds of criminals, from petty thieves to political prisoners involved in Ireland's struggle for independence, it is now a national monument for all of their stories.
The prion itself has a rollercoaster history as it was closed down in 1924, preserved in the 1960s, and restored to its former intimidating state by the Kilmainham Gaol Restoration Committee.
The Little Museum of Dublin
Despite its misleading name, the Little Museum of Dublin is jam-packed with the history of Dublin. The museum has even won awards, such as the European Heritage Award, for cultivating a truly authentic Irish experience. The famous guided tours are filled with humor, hospitality, and of course, history.
It doesn't only offer guided tours, though. You can enjoy a walking tour of St. Stephen's Green or participate in the Big Little Treasure Hunt, which is a fun-filled walk through Dublin's breathtaking Georgian Square.
Image provided by pxfuel
Irish Whiskey Museum
No tour of Ireland would be complete if you didn't learn about two things: the fight for Irish independence and, Irish whiskey.
The Irish Whiskey Museum is your chance to hit two birds with one whiskey-soaked stone. Within one hour, you will learn the complete and unbiased history of Irish whiskey and its importance in Ireland's turbulent past.
If you have some extra time, we would recommend you tackle the Whiskey Blending Experience. It takes about an hour and a half and lets you bring home your very own whiskey blend in a small bottle.
Alternatively, you can attend the hour-and-a-half Whiskey tour and Brunch event over the weekends.
The Irish Rock 'N' Roll Museum
Ireland has produced some of the biggest legends in the history of rock n roll. With the likes of U2 and Thin Lizzy all hailing from the small Island, it is only natural that there is a museum in their honor.
While visiting The Irish Rock 'N' Roll Museum, you can experience exclusive band memorabilia or try out their "Start Your Own Band Experience", where you get to feel what it's like to be a real rockstar.
Image provided by pxfuel
Blarney Castle and Stone
If you went to Ireland and did not kiss the famous Blarney Stone, did you even really visit Ireland? We don't think so! Located in the awe-inspiring 600-year-old Blarney Castle, just outside of Cork City, the stone has had millions of visitors give it a smooch to receive the gift of the gab.
World leaders, famous actors, and giants of the literary world have all traveled to this historical castle to plant one on the famous stone for its powers. Examples include Sir Winston Churchill, Sir Mick Jagger, and even everyone's favorite True Blood werewolf, Joe Manganiello.
Image provided by pxfuel
Best Places to Visit in Ireland | Final Thoughts
As you can see, there are tons of things to do when visiting Ireland. From the history drench streets of its centuries-old cities to the many culture-rich festivals and museums.
Ireland will make any time you visit the UK the best time to visit the UK, as you will never have a dull moment while in the land of leprechauns, Guinness, and whiskey.