The Netherlands or Holland, if you are feeling funky, finds itself on every tourist's list of places to visit when they tour Europe. The picturesque tulip fields, world-class beaches, and history-rich cities make it easy to see why.
Holland is known as one of the countries with the best nightlife in Europe, including one of the most exciting Formula One races on the F1 calendar. Yet it still offers a cultural experience to rival any art mecca.
Not to mention some of the most significant museums in the world as well as something to offer foodies as one of the best European food destinations. So, as you can see, any time is the best time to visit the Netherlands. However, what are the best places to visit in the Netherlands?
5 Best Cities to Visit in the Netherlands
Having to choose between breathtaking views from the canal cruise, awe-inspiring museums, and exciting day trips can be very overwhelming. Even more so if you are short on time or have a limited budget and want to get all you can from your visit to the Netherlands.
No need to worry. You can pack your bags with a stress-free smile on your face. Not only will we cover which are the five best cities to visit in the Netherlands, but we will also include the two best attractions to visit in each city.
Haarlem
If you are looking for the classic medieval European experience with architecture frozen in time and more museums than you can count, then Haarlem is the city for you. With 22 museums to choose from, deciding which one suits you best in this medieval city can be a little intimidating.
Town Hall Haarlem
Starting with the best attraction for those who are looking to just soak in the old-timey buildings and medieval vibes that Haarlem is famous for. Haarlem Town Hall is a must-see while in the city.
If you plan your visit around Open Monuments Day, which is during the weekend of the 8th and 9th of September, you can book a tour and venture inside the Town Hall building. You will be surrounded by centuries-old art, and you could even get married in this historical building.
The ABC Architectuurcentrum Haarlem
The Architecture and Building History Center in Haarlem is another fantastic stop for those who are looking to fall in love with the city and its architecture. They offer everything from lectures to children's parties as well as workshops.
This makes the ABC Architectuurcentrum the best first stop on your tour so you can show off all you learned about other sites to see in the city. Sites such as the Windmill De Adriaan or Nieuwe Kerk.
Eindhoven
Eindhoven's streets are filled with modern art and architecture. The city is even known as one of the smartest regions in the world, thanks to its focus on social innovation. However, the real reason to be a guest here in Eindhoven is the bustling art scene.
SHE Art Gallery
The SHE Art Gallery is named after the founder and owner of the gallery, Sheila Haasnoot-van Empel. The gallery houses a collection of modern and distinctive art by mostly Dutch artists.
Not only can you examine each and every art piece, but some are even for sale.
If you don't know your ear from your elbow when it comes to buying art, then don't worry. The gallery offers workshops and meetings to help guide you through the art purchasing process.
Van Abbemuseum
If you aren't interested in buying any deep and thought-provoking art but want to just take a look around, then stopping at the Van Abbemuseum of contemporary art is a must. Van Abbemuseum offers free guided tours as well as a children's art club.
However, the best value offered at the museum is during the first and third Sunday of every month, when they offer a theatrical tour. The delightful tour consists of you and your family trying to help a yellow paint clot become a part of an immortal art piece.
Quick Tip: Beware of the cleaning cloth that is hot on your trail, though!
Rotterdam
Rotterdam overflows with things to do. It is easy to feel incapacitated by the choices on offer. From countless water taxis to imaginative architecture and many museums. What do you go see to make sure you have the full Rotterdam experience?
Well, have no fear. Below, you will find the best things to do in Rotterdam. So, if you only have enough time for a single site to see or one quick activity, the spots below will offer you a truly Rotterdam experience.
Cube Houses
These unusual human dwellings are a standout testament to the artistic soul of Rotterdam. Designed by Dutch architect Piet Blom and fully constructed in the late 1970s, the Cube houses and museum have been a tourist hotspot ever since.
You will find the museum open every day from 11 am to 5 pm. It offers very affordable entry at €3.00 ($3,26) per adult, €2.00 ($2,18) for anyone over the age of 65, and €1.50 ($1,63) per child under 12.
Quick Tip: The museum even offers a discount of €1.00 ($1,09) to any adult holding a Rotterdam Welcome Card.
WWII Walking Tour of Rotterdam
Are you a history buff? Perhaps you are seeking to learn about World War II so you can show off your knowledge in your next Call of Duty session.
In that case, the guided walking tour through Rotterdam is the perfect way to spend the day. The tour takes you through real-life battlefields and delves deep into how the city managed to survive the war.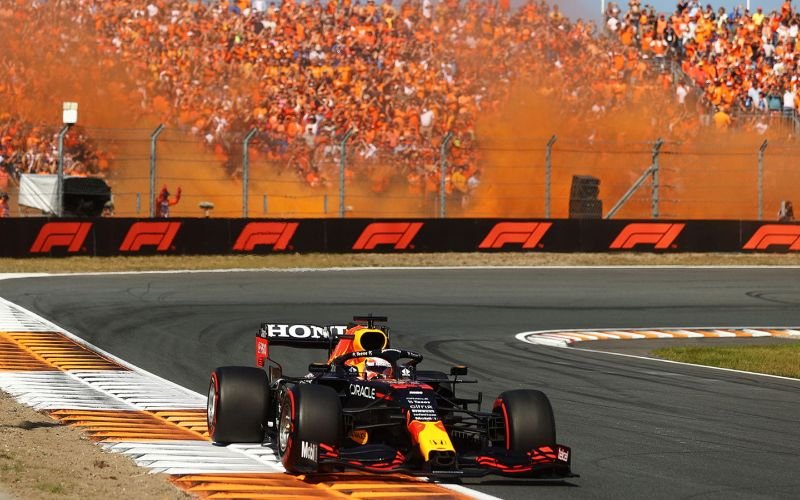 Zandvoort
The staggering growth of Formula One in recent years has spurred the popularity of visiting Zandvoort. Thanks to its world-class beaches, the small coastal town has always been a hidden gem to visit. It is also a terrific place to stay, thanks to its close proximity to Haarlem.
CM.com Circuit Zandvoort
If you can plan your trip to attend the Formula 1Heineken Dutch Grand Prix, it will never disappoint. The Dutch are well known for their passionate support of the current F1 World Champion, Max Verstappen, who is from Holland. The fantastic atmosphere permeates throughout the entire weekend. It ranks as one of the best fan experiences out of the whole F1 calendar.
The Zandvoort circuit offers tons of amazing experiences outside of the F1 race weekend. You can test your skill as an F1 driver in their Racesquare simulators, drive a Ferrari, Lamborghini, or Aston Martin around the historical track or even get your racing license.
Amsterdamse Waterleidingduinen
If cars and motorsport don't tickle your fancy, then you may prefer a relaxing hike through nature. If this sounds more like your kind of thing, then we strongly suggest you visit the Amsterdamse Waterleidingduinen.
These water canals are not situated in Amsterdam, as the name may suggest. Instead, it is a nature reserve where the Zandvoort dunes filter Amsterdam's drinking water. The reserve offers some truly breathtaking views from its hiking trails.
Amsterdam
You may be wondering if there is a best time to visit Amsterdam. We don't think so. The city has something unforgettable on offer throughout the year.
From the infamous Redlight District to the countless museums and awe-inspiring tulip fields. All of these are worth seeing. In fact, we would say that you must see them.
However, what about the sites less seen? Are there any less talked-about gems on offer in Amsterdam? What do you know there are and they are listed below.
Anne Frank House
Anne Frank's diary gives us a keen insight into what life was like amid one of the darkest times in human history. Visiting her house is an absolute must for anyone who loves history.
The Anne Frank House does not only tell her tragic story. The museum is a monument against injustice, prejudice, and discrimination in all its forms. It offers lectures on its website and guided tours that lay out the context of the second world war.
Van Gogh Museum
Are you tired of exploring the violent war-ridden history of humankind and would instead like to explore humanity's history as artists and creators? In that case, we recommend the Van Gogh Museum.
Van Gogh's museum has a massive collection of over 1,000 paintings, drawings, and letters created by Vincent Van Gogh. This collection is something everyone should see for themselves, even if you have no interest in art.
Best Places to Visit in the Netherlands | Final Thoughts
The Netherlands has tons to offer every kind of tourist. Whether you are a history buff itching to retread in the footsteps of those who have come before or someone looking to experience something completely new.
Each city offers something unforgettable; whether it is a day tour to the Netherlands or a month-long vacation, you should book your tickets right away.
Last updated on July 31st, 2023 at 07:28 pm