If you're a lover of the outdoors, Nevada is the travel destination you'll not be disappointed you visited – read on to find out where the best places to visit in Nevada are.
Nevada is not just a Great Basin Desert – it is home to some of Earth's most extraordinary landforms and natural rock formations. For this reason Nevada remains one of the best travel destinations for hikers, backpackers, spelunkers, rock climbers, campers and mountain bikers.
With stunning views, magnificent stargazing opportunities, renowned hiking trails, and spectacular mountain ranges, sightseeing in Nevada is an essential activity.
Best Things to See in Nevada
From spending the day hiking through the gorgeous landscapes of the Valley Of Fire to relaxing in the most stunning lake towns for the weekend, Nevada's sightseeing opportunities are endless. To help you decide on your itinerary, we've compiled a list of the best places to visit in Nevada. Let's jump straight in.
The Valley of Fire
Nevada's Valley of Fire is renowned for incredible landscapes and rare natural rock formations. The red valley is an absolute must-see in Nevada.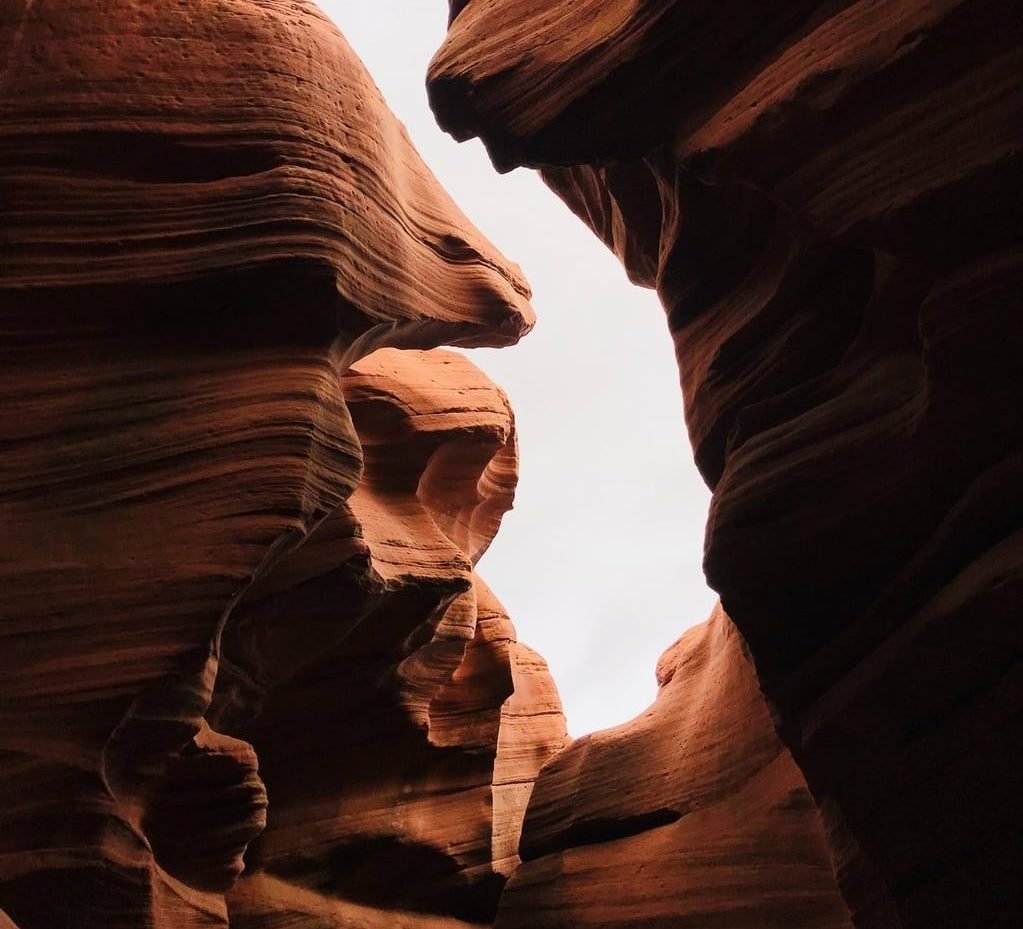 Having received its name from the vibrant and distinct red, orange & rose-colored sandstone that washes over the entire panorama, The Valley of Fire State Park is an otherworldly sight. You'll want to experience the valley either by car or trail.
Best Trails
When you get there, you'll want to try these well-known hiking trails:
         Duration: 1.5 miles
         Difficulty: easy
Fire Wave, White Domes, and Seven Wonders Loop
        Duration: 3 miles
        Difficulty: moderate
Petroglyph Canyon via Mouse's Tank Trail
        Duration: 0.8 miles
        Difficulty: easy
        Duration: 1,3 miles
        Difficulty: easy
Area 51
Nevada's Attractions are not only favored among outdoor enthusiasts; the desert state is also home to one of the world's most infamous sites.
Area 51 is one of the spookiest & all-round best places to visit in Nevada. Touted as the military facility where humanity and extraterrestrial life collided, very few travelers get to visit the surroundings and tell the tale safely.
Whether you're an avid conspiracy theorist or want to experience Nevada's eeriest place, you'll get to hear the most mysterious stories about alien contact, secret government programs, and the supernatural history of the famous US airbase while you're there.
Check out The Area 51 Las Vegas tour for more info on Area 51.
Remember: Bring cool clothes, closed shoes and plenty of water!
The Lehman Caves – one of the best places to Visit in Nevada for Outdoor Enthusiasts
Situated in the Great Basin National Park, the Lehman Caves – a multi-room limestone cave system – is one of the absolutely best places to visit in Nevada. If you're trying to decide what to see in Nevada, we highly recommend visiting the Lehman Caves.
Magnificent columns of stalactites & stalagmites decorate the cave system, invoking otherworldly sensations. It truly is a majestic underground world.
Along the guided tour, you'll see the ancient cave's myriad of breathtaking alleyways as you descend deeper underground. Each area represents different geological periods of the cave's formation.
Then, you'll pass through the Panama Canal to reach the magnificent Grand Palace – the apex of the tour. This breathtaking limestone room sits at the center of the cave system.
As you traverse the cave complex, you'll unravel hundreds of remarkable discoveries like cave paintings & inscriptions made by early human inhabitants of Nevada.
Due to its age, ongoing research into the cave system is still underway. So there are many mysteries that still remain scattered all over the cave. If you're lucky, your guide might take your expedition to see The Sunken Garden which is the deepest part of the system, extending around 300 feet below ground level.
If you love spelunking and have a deep appreciation for Earth's majestic land formations, then Lehman Caves is the best place to visit while you're in Nevada.
Burning Man – The Best Place to Visit in Nevada for Festival-Goers
Held annually in Black Rock City, the festival is one of the most celebrated points of interest in Nevada. Burning Man brings together some of the world's most avant-garde and out-of-the-way conceptual artists, musicians, dancers, painters and many more wacky and wonderful people to showcase their talent.
Situated just forty minutes outside of Reno, attending the festival is an absolute must-see. If you love music and want an experience you won't ever forget, then Burning Man is the best place to go in Nevada.
As one of the world's most sought-after festivals, it's not always so easy to get tickets, as the festival organisers limit the amount of people who can attend. But, if you are fortunate enough to get one, make sure you bring enough water and food!
Sand Harbour, Lake Tahoe Nevada State Park
Formed millions of years ago after the last ice age, Lake Tahoe is a dazzling crystal clear, bright blue oasis nestled in the heart of the Nevada desert – it is a true sight to behold.
Located in Lake Tahoe State Park, gorgeous wooden walkways snake along the lake's shoreline, framing Sand Harbour. In the summer, thousands of people from all over the globe flock to this spectacular destination to enjoy swimming, kayaking, and scuba diving.
The Nevada desert is hot, so you'll want to spend a perfect day cooling off, relaxing, and refreshing in one of the most beautiful places in Nevada. Sand Harbour is a top pick!
Tip: Don't forget to stay hydrated, and make sure to put on plenty of suncream.
The Ruby Mountains – A Spectacular Alpine Paradise
Often referred to as the "Swiss Alps of Nevada", The Ruby Mountains are a spectacular alpine mountain range – the perfect destination for all outdoor enthusiasts. There are bouldering routes for climbers, hundreds of stunning hiking trails, beautiful forested camping sites, and much more.
Famous for its lush climate, you'll often find snow while you're exploring the range – many visitors report seeing fields of snow even in Nevada's hottest month of July. You won't believe you're actually in a desert basin.
The range is one of the most scenic places in Nevada. Some of Earth's rarest plant and animal species live here – from White Bark Pines and Lahontan cutthroat trout, to deer and grizzly bears. This area also boasts some of Earth's rarest flower species, forests, glacial valleys and alpine lakes.
While you are there, we recommend taking the Lamoille Lake Trail to visit the famous crystal blue glacial lake. Lamoille Lake is an important religious site of the Te-Moak tribe, so make sure to be respectful at all times.
Gold Strike Hot Springs Trail Head – T

he Best Places to Visit in Nevada for Hikers
Located 20 miles outside of Las Vegas, The Gold Strike Trail Head is a true hidden gem. It's one of the cool places in Nevada that not many native Los Angelino's know about.
Considered relatively tricky, the Gold Strike hike takes two hours to complete. So, if you're up for the challenge it is well worth it!
Starting at the mountain base, you'll navigate through the mountain range, snaking along boulders, curved granite walls, and cliff faces. Due to the difficulty, we recommend bringing two sets of good traction shoes to be safe.
As you get nearer to the hot springs, you'll start to smell sulphur from the springs. Remember to look out for the painted arrows.
At the end of the trail, you'll find the famous Gold Strike Hot Springs. Be sure to take a dip before venturing a little further to see the great Colorado River. We also recommended taking a nice rest while you eat some snacks and dehydrate.
Important: This trail is not suitable for pets or small children.
The Grand Canyon – One of The Best Places to Visit in Nevada for Sightseeing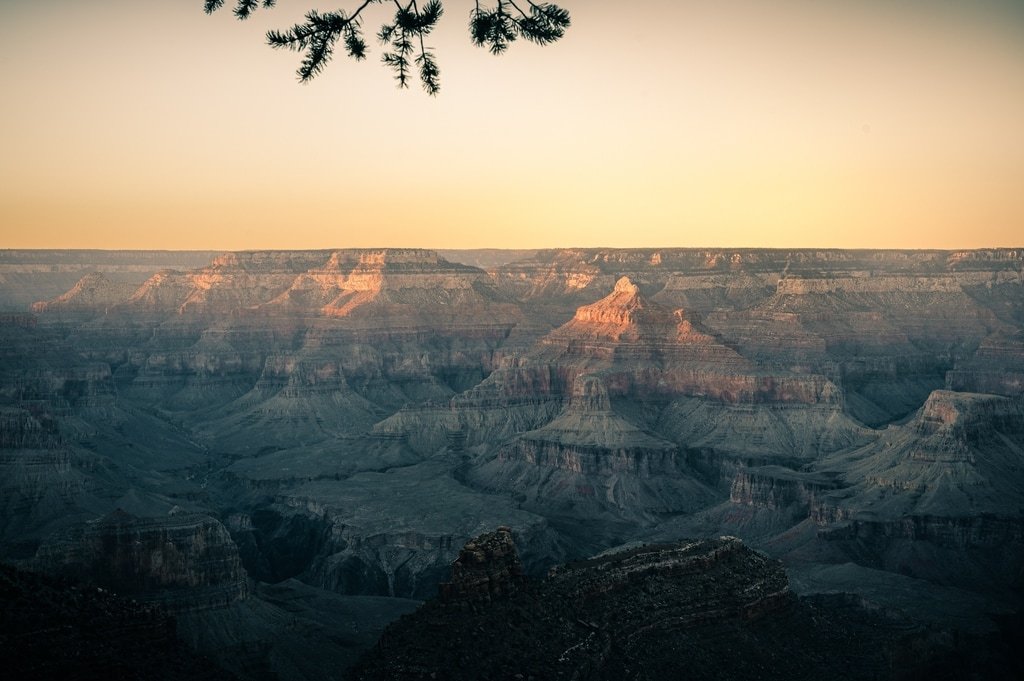 As one of the world's seven natural wonders, visiting the Grand Canyon is not an experience you'll want to pass up. It is, without a doubt, one of the best places in Nevada to visit and experience.
If you're planning a trip to Nevada, be sure to add a tour of the Grand Canyon National Park to your itinerary. You'll want to explore this magnificent landscape in style, so check out our best Grand Canyon Jeep Tours.
Final Thoughts on Nevada's Tourist Attractions
Nevada is a wonderland for outdoor enthusiasts – if you love hiking, kayaking, stargazing, wild-life spotting, outdoor climbing, or just relaxing in one of the most beautiful places on Earth, then you've found the perfect destination.