Nestled in the westernmost tip of Europe, Portugal is more than just a country. It's a place with stunning natural beauty, an interesting past, and gracious people.
Historically, it was the most powerful country in continental Europe and maintains ties to both Mediterranean and northern European countries on a geographical and cultural level. Wild, beautiful, and sparsely populated, its interior mountains and icy, rocky northern coast are gorgeous destinations.
Portugal has everything, from the slopes of Serra da Estrela and its snow-capped mountains to Costa Vicentina's exquisite coves and beaches and the Alentejo's endless plains. With the sun shining on practically every coastline, Portugal is undoubtedly a country of many contrasts, and it has one of the best island destinations in Europe, Madeira.
5 Best Cities in Portugal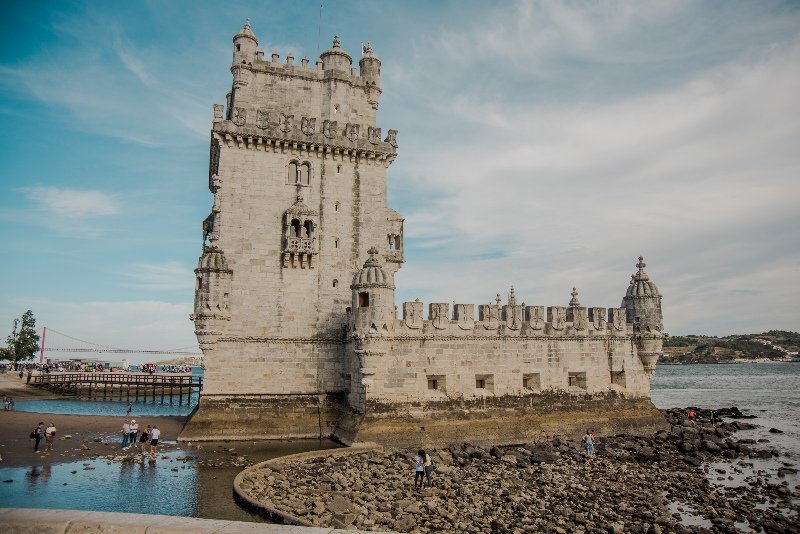 Whether you want to relax on a beach in the Algarve or go hiking in the highlands, Portugal has a variety of activities that are sure to satisfy any visitor. The choices for cities are just as diverse, from Coimbra's hordes of students and historic charm to the vibrant and charming Lisbon.
One of the numerous charming villages ideal for a holiday in the countryside is Obidos. Due to its medieval atmosphere, with Obidos Castle as its main draw, the town has a timeless charm.
Lisbon │ Best for a Bit of Everything
Lisbon is typically the first place you consider when thinking about visiting Portugal, and with good reason. It's the capital of Portugal, and getting to know this unique city might easily fill an entire holiday. It's the kind of location where the atmosphere just feels electric. You're probably wondering, when is the best time to visit Lisbon? This guide will help answer that.
This city's hospitable population, vibrant architecture, and pleasant climate will win you over. With its charming, peaceful alleyways that come alive at night, Lisbon offers one of the most dynamic nightlife scenes in all of Europe. Every type of individual can find something to do in the city, whether they prefer cocktails, bar hopping, or dancing till morning.
Things to Do in Lisbon
The superbly designed Oceanário de Lisboa, which displays enormous ocean habitats, is one of Lisbon's top attractions. There are many different fish and marine species there. It also features a forest inside the aquarium and many more exhibitions that are sure to catch your eye.
Historically, forests covered the majority of Portugal. Only 25% of the nation is currently covered in forests. Many plants are foreign species that people have introduced. However, some natural species, like the cork tree, are still widespread.
One of the top locations to visit for insight into Portuguese history is Torre de Belem. The structure serves as a representation of the Age of Discovery. In the Manueline style, Francisco de Arruda created a masterpiece with this stronghold. A knotted rope and an armillary sphere are among the nautical themes on the façade, which is made of exquisitely carved stone.
Sintra │ Best for Architecture
Sintra is an ethereal must-visit town located in the mountains and is only a 45-minute train ride away from Lisbon. The cultural landscape of Sintra is designated as a UNESCO world heritage site due to its remarkable landmarks and setting. This relatively small hamlet perched atop the mountains has a ton of attractions and interesting locations to discover.
Romanticist architecture is displayed admirably at the Park and National Palace of Pena. You can see all the way to the ocean from Castelo dos Mouros due to its expansive vistas. The Palace of Monserrate, a residence from the nineteenth century, is also available for viewing.
Things to Do in Sintra
Just above Sintra is a medieval fortress from the ninth century called the Moorish Castle. The Portuguese royal family used this castle as a summer residence. Known for its well-preserved walls and breathtaking views, Sintra's Moorish Castle is one of the most visited tourist destinations in the country.
Quinta da Regaleira is by far Sintra's most beautiful location. It's ideal for putting the map down and letting the winding paths take you where they may be. Its underground tunnels and caves are what draw most tourists in.
Braga │ Best for History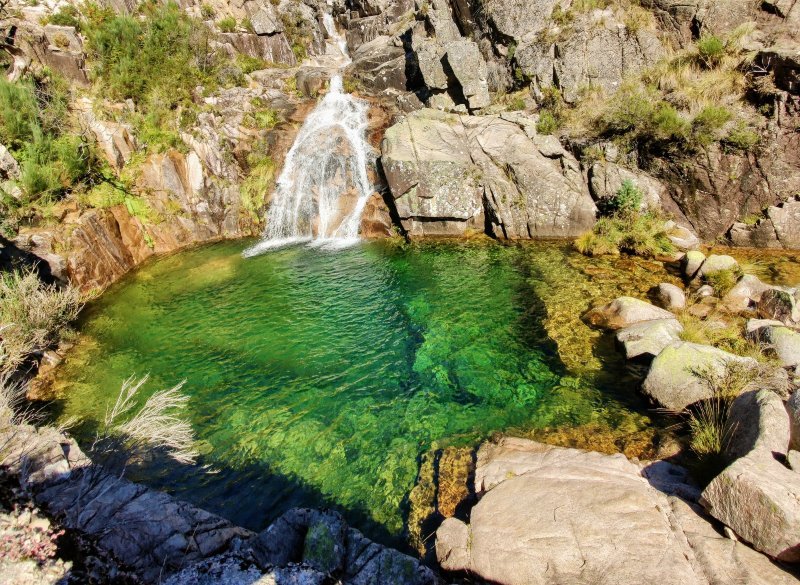 A historical city in northern Portugal, Braga is home to some of the most exquisite buildings and monuments in the whole of the nation. The city of Braga is in the north of Portugal, away from the country's southern, beachy regions.
You're sure to learn a lot about the country by visiting this location, which is a hotspot for Portuguese historical information. Braga is Portugal's third-largest city and one of the oldest in Europe. There are numerous historic cathedrals and churches. The Braga Cathedral never fails to astound among the various religious buildings in this city.
Things to Do in Braga
One of the main things you can do in Braga is visit the national monument, Braga Tower. It was originally an entire castle that was later destroyed in 1906, although remnants of its six towers can still be seen.
If you want to visit an exquisite architectural site, the Sameiro Sanctuary is the ideal location. It's a sanctuary and a Marian shrine. The white domed church will surely take your breath away and act as an amazing backdrop for your photos.
For a vigorous hike and stunning views, Peneda-Geres National Park is the place for you. With beautiful mountain trails and quaint surrounding villages, this park is ideal for a full day of exploring.
Lagos │ Best for Nightlife
Known for its iconic beaches, distinctive geography, and vibrant nightlife, this little town in the Algarve is one of Portugal's most popular summer tourist attractions.
Some of Europe's most stunning beaches are found in Portugal's Algarve region. And some of the best can be found in Lagos, an ancient walled city that attracts travelers from all over the continent during the summer.
Whitewashed homes can be seen in Lagos, as well as quaint eateries and cafés lining the city's winding cobblestone alleyways. All of this is contained within walls constructed in the sixteenth century. Simply put, taking a leisurely stroll or enjoying some authentic Lagos delicacies is a surefire way to have a memorable experience.
Things to Do in Lagos
An absolute must in Lagos is a trip to Ponta da Piedade, a coastal area brimming with caves and grottos. This coastal paradise is packed with steep cliffs and stunning scenery. It's perfect for a boat tour or a beach day.
If you're looking for vibrant nightlife, the Old Town is the spot. Old Town is the main town square in Lagos, and it's packed with restaurants, cafes, and clubs. There aren't a lot of residents in the area as it's known as a tourist hotspot.
The Azores │ Best for Nature Lovers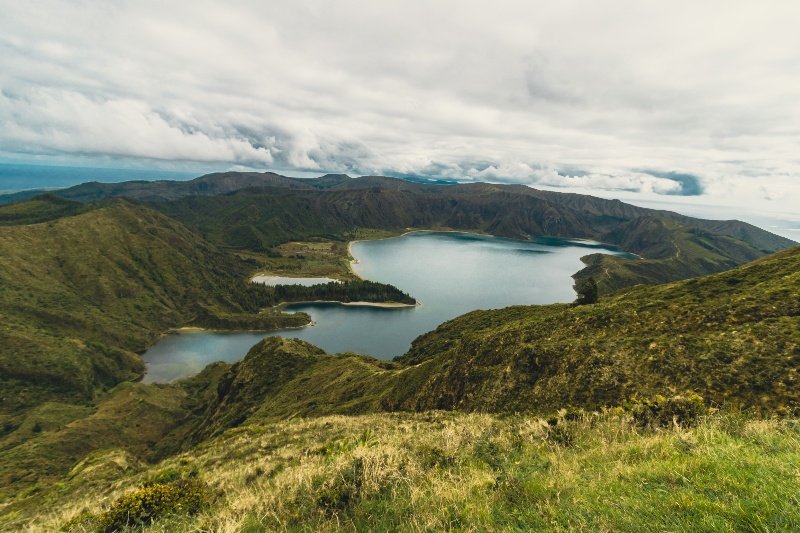 One of Portugal's most stunning locations is the lovely archipelago in the middle of the Atlantic. A pit break for nature enthusiasts is the nine islands, which are 311 miles (500 kilometers) to the west of Lisbon. With nearly one-third of the world's cetacean species present, it is one of the best maritime environments on Earth.
Enjoy your time here and fill your Portugal vacations with activities like dolphin watching, hiking, water sports, and diving. Between April and June, these waters are frequented by humpback whales, orcas, and blue whales. You'll have access to the richest marine biodiversity that you can enjoy while taking a dip in the island's geothermal springs.
Things to Do in The Azores
The largest Azores island is Sao Miguel. It's a naturalist's paradise with fantastic hikes, crashing seas, and breathtaking scenery. The many hot springs reveal the area's volcanic heritage. Well-maintained roads and a low population make Sao Miguel a tranquil spot to explore. You can go hiking, relax in thermal springs, stroll through lovely gardens, and chill out next to waterfalls.
The Algar do Cãrvo is a completely unique cave with a tiny visitor facility. From there, a strong tunnel leads to the volcanic cave. This is where you get a stunning first view of the cave as soon as you emerge.
FAQs About the Best Places to Visit in Portugal
So now you know just how charming Portugal is, you might just decide that it will be your next vacation destination. Here are the answers to some frequently asked questions to put your mind at ease.
When Is the Best Time to Go to Portugal?
The best time to visit Portugal is in spring (March-May) or in fall (September and October). The weather is heavenly during these times, and it won't be crowded with people the way that it would be during summer.
What Should You Eat in Portugal?
Portugal is known as one of the best European seafood destinations, courtesy of its coastal location. If seafood is not your thing, they also have an excellent selection of beef, lamb, and chicken that you'll love.
How Many Days Should You Spend in Portugal?
To truly experience a bit of each city, you'll need a two to three-week trip. If your trip is more focused on one or two cities, then a week should suffice.
Final Thoughts on the Best Places to Visit in Portugal
Portugal may be small, but what it offers is vast. The sun-soaked beaches, cobblestoned streets, and salt-filled air are simply blissful. You'll have no choice but to indulge and enjoy it for all of its history, beauty, and folk-like charm.
Are you already in Portugal and looking for some epic experience? Find out how to plan a Lisbon to Nazare day trip or Lisbon to Obidos excursion.
Last updated on October 3rd, 2023 at 12:54 pm