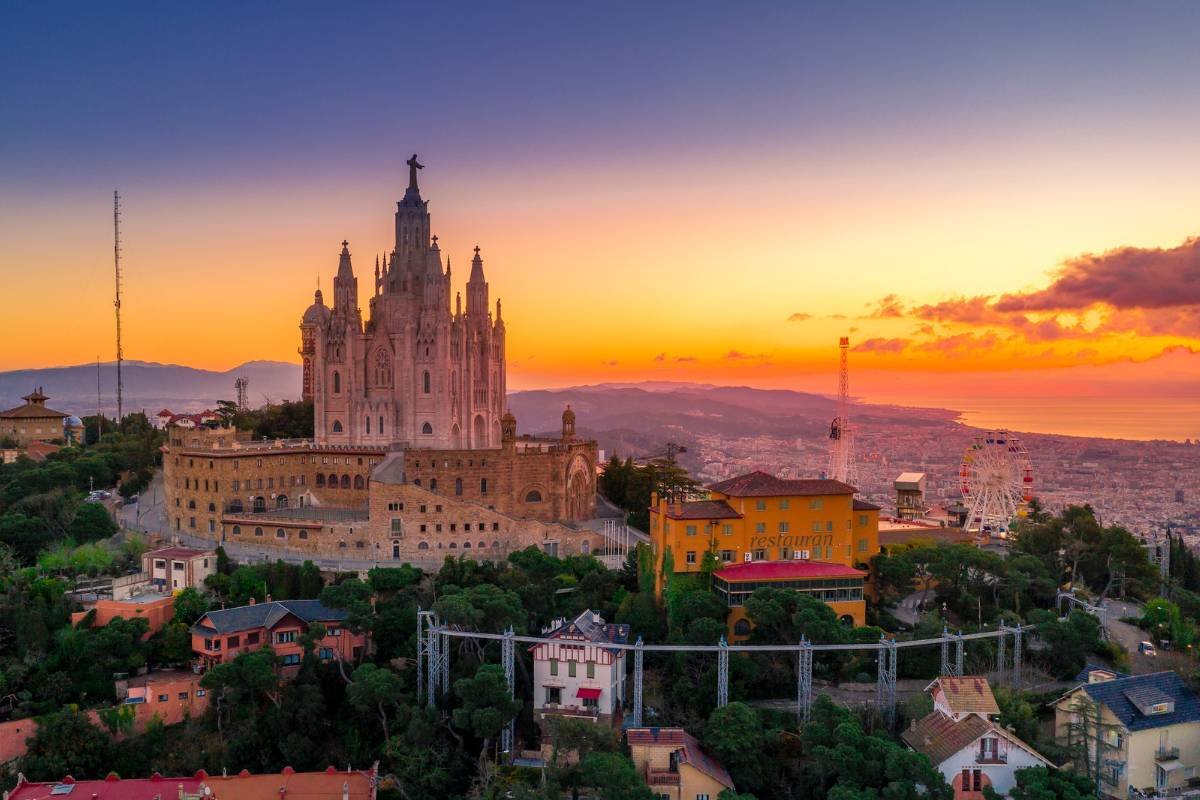 Spain is one of the most popular stops while touring Europe. It is very easy to see why, with the fantastic food, awe-inspiring sites, and amazing weather almost year round. Spain really has something to offer every kind of traveler.
What are the best places to visit in Spain? Well, that depends. Are you looking for a non-stop adventure? Perhaps you are looking to visit the real-life inspiration of Pokémon Scarlet and Violet's Paldea region? Or maybe you just want to experience some of the best food the world has to offer.
The Iberian peninsula has something for everyone and so much more. So, to get you packed and ready to go as soon as possible, we have listed the best cities and what they have for you to explore below.
Best Cities to Visit in Spain
Whether you are looking to explore some of the most significant historical places in the world or just want to experience the Best nightlife in Europe, you will find what you are looking for in Spain.
The country has a deeply rich and significant history, as well as some of the best night activities in Europe. However, Spain is so much more than just food and good vibes. So, let's dive into the best cities and what exactly they have to offer you.
Barcelona
Barcelona is a coastal city on the Eastern side of Spain. The city is home to many world-famous attractions. Ranging from sporting teams and arenas to cultural and historic architecture.
Not to mention the city's weather is pretty good year-round, making the best time to visit Barcelona for a Spanish fiesta pretty much any time of year.
Attractions
If you love sports, You can check out their very prestigious football team FC Barcelona. Or perhaps you would prefer to check out the Catalunya Circuit. It is used in multiple motorsport disciplines, most notably Formula 1 and MotoGP.
However, if you are looking to get up close and personal with some culture and history, look no further than the La Sagrada Familia in Barcelona. Despite construction on the building starting in 1882, it remains unfinished to this day.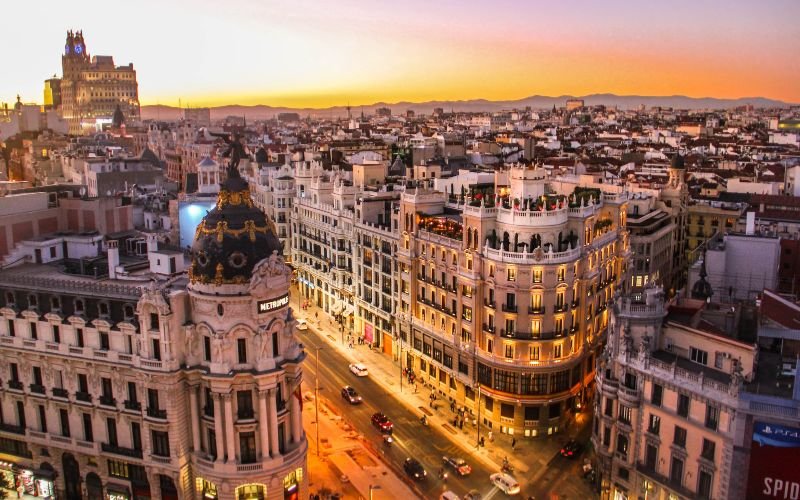 Madrid
Madrid is the capital of Spain and, as such, has some of the most historical significance in the country. Barcelona might be the party capital of Spain, but Madrid is no slouch in the nightlife department.
There are many events and places that lure in all kinds of tourists from around the world to this magnificent city. But the real magic of Madrid is just how different it can be depending on the time of year. Meaning the best time to visit Madrid depends on what kind of trip you want.
Attractions
Cuatro Torres Business Area is home to Madri's Four Towers, which are a testament to the beauty of Spain's modern architecture and design. However, if you are looking for a more old-world example of beauty and design, look no further than Madrid's Plaza Mayor.
While the city's history can be seen in its architecture, a true taste of its culture is experienced on an eclectic Madrid tapas tour.
Cuenca
Are you the kind of traveler that wants to explore old towns? You yearn for the days when towns were made of stone and had walls around them. If so, then you can visit the walled town of Cuenca. It is one of the most unique towns in Spain thanks to its location high above the Júcar and Huécar rivers.
The town is most well known for its well-preserved "casas colgadas," or hanging houses that are securely perched over the Huécar gorge. However, it also has stunning cathedrals and many other historical landmarks.
Attractions
Cuenca Cathedral is a breathtaking experience for all history buffs and general enjoyers of Gothic architecture from the 12th and 13th centuries. However, if you are hoping to get in touch with nature while visiting Spain, then you can visit La Ciudad Encantada, only 30 minutes away from the city.
Mérida
For anyone that even has a passing interest in the Roman empire, Mérida, Spain, is a must-see city. It has many Roman artifacts and sites to behold, many of which are still in relatively good condition, considering they are thousands of years old.
The town also has museums, aqueducts, amphitheaters, and temples that all date back to the Roman Empire. Staying in Mérida is as close as you can get to time travel and experiencing the world in its younger state, as well as a small slice of Rome away from Rome..
Attractions
There is so much to see in Mérida it is almost impossible to only recommend a few things. However, we feel the can't-miss attractions are the Teatro Romano de Mérida. Further attractions worth checking out are the Acueducto de los Milagros and the National Museum of Roman Art.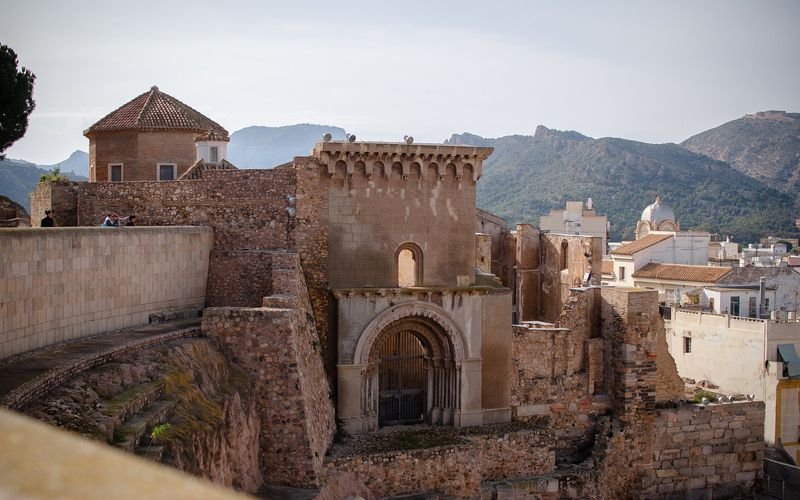 Cartagena
Being on the southern coast of Spain, Cartagena is one of the many cities in the country that has helped it garner the reputation of being one of the best European food destinations. However, food is not all the coastal city has to offer.
For history buffs, there is even more Roman history to learn and more museums than you can shake a stick at. Not to mention the famous maze you can attempt to solve.
Attractions
Cartagena has a wide variety of sights to explore, ranging from the Naval Museum Cartagena to the National Museum of Underwater Archaeology. However, if you are looking for more of a workout while visiting this coastal city, then look no further than the Parque Rafael de la Cerda maze.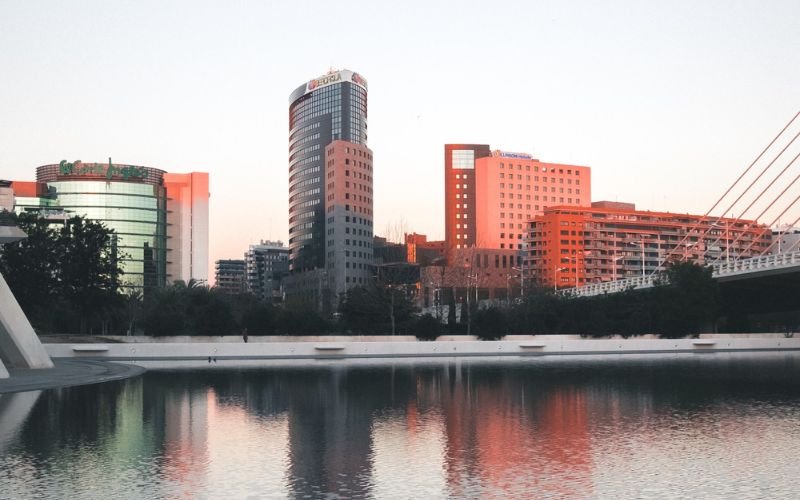 Valencia
Suppose you want the pinnacle of modern Spanish culture, where fun, food, and excitement all intercept. Look no further than Valencia. This city that lies on the Eastern coast of Spain has it all.
Enjoy food, fun, excitement, and a truly unique mixture of cutting-edge and ancient architecture. Just to prove Valencia is a one-stop shop for all your travel intentions, it even has a nature escape Bioparc.
Attractions
The previously mentioned Bioparc is a must while visiting the city of Valencia. It is a 10-hectare zoo that specializes in recreating the natural habitat of its inhabitants.
However, if African animals don't excite you, perhaps you would prefer to see the L'Oceanogràfic aquarium. Maybe you would like to give animals a miss altogether. In that case, you can check out the Ciudad de las Artes y las Ciencias.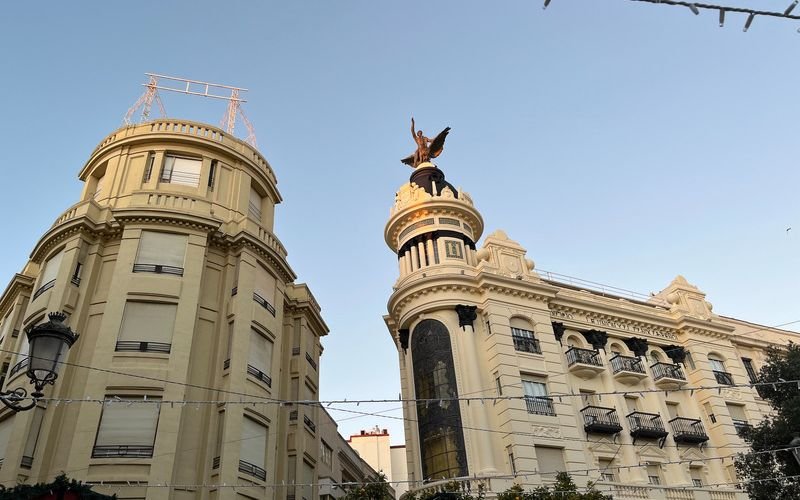 Córdoba
Let's be honest. The real reason we visit any European country is to stand in awe of the beautiful cathedrals, castles, and stunning medieval cities that litter the landscapes. And Córdoba is a great city to fulfill that desire.
There are more castles, cathedrals, and tiny alleyways framed with old stone buildings than you could imagine in this Spanish city. The food is great, and so is the weather, as the town has mild temperatures almost year-round and very little rain.
Attractions
The top attractions in Córdoba are undoubtedly the Castillo Almodovar del Rio and the Mosque-Cathedral of Córdoba. However, if you had your fill of medieval buildings, you can take a stroll in the picturesque Alcazar of the Christian Monarchs gardens.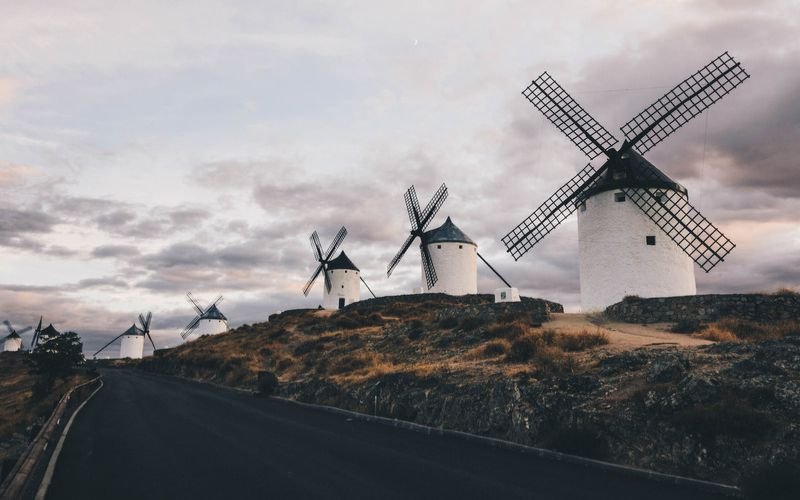 Consuegra
It would not be right if we spoke about Spain and did not mention the famous 17th-century novel that has shaped much of the country's culture. Don Quixote. No one town embodies the importance of the novel more than the town of Consuegra.
The town does have attractions outside of the major Don Quixote ones, such as castles and even a sculpture museum. However, the biggest draw, without a doubt, is all of the sites and landmarks dedicated to the novel.
Attractions
The first landmark you will want to explore to get the full Don Quixote effect is the world-famous windmills. They are quite unassuming if you weren't aware of their significance, but they are also surrounded by some of the best viewpoints in Spain.
The next stop should be the town's clock tower, known as Plaza de España. Once you are done there, there are three Castillos to explore. Namely Castillo de Peñas Negras, Castillo de Consuegra, and Castillo de Guadalerzas.
Mount Aneto
Our final spot on the list is not one for the faint of heart. This spot is also the only one that is not a town or a city. It is the towering Mount Aneto. This fierce mountain is the highest mountain in the Pyrenees and Aragon. It also happens to be Spain's third-highest mountain.
Have no fear. Suppose you're not the mountain-conquering type. You can have a nice warm drink at the Valle de Benasque ski resort or go skiing.
Perhaps you are looking for something a little more rugged, but you aren't quite ready to climb a mountain. In that case, you can try one of Valle de Benasque's many less treacherous hiking trails.
Best Places to Visit in Spain | Final Thoughts
Spain really is a magical country with a little bit of something for everyone, from foodies to adrenaline junkies and everyone in between. The culture of Spain is infectious, and before you know it, you will be dancing in the streets, exploring Europe's best islands, and leaving all your worries behind you.