Safari holidays are popular among many tourists. Traveling through the bush and catching sight of the wildlife in their own natural habitat is truly an experience to be remembered!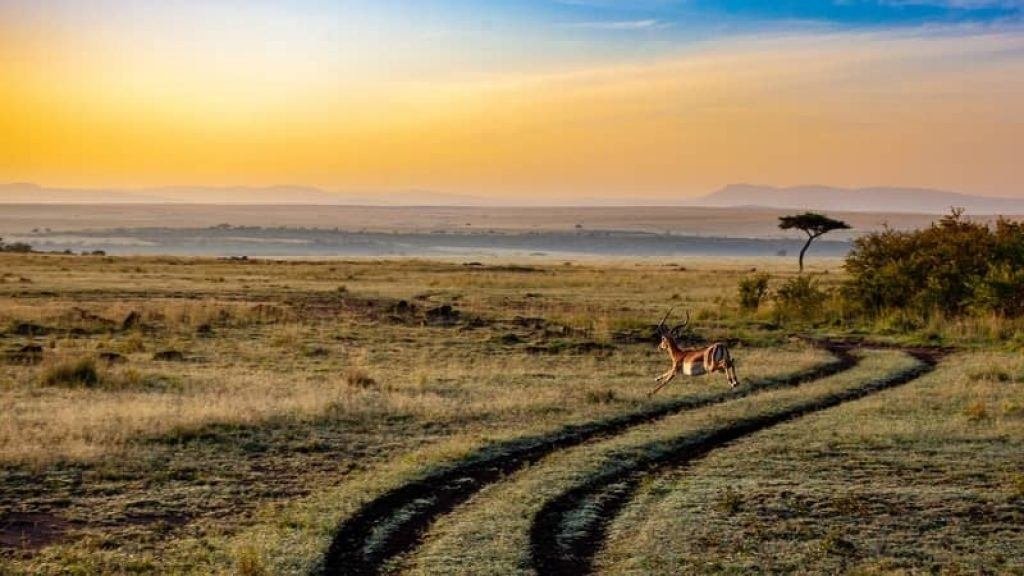 It's thought that an African safari is the best in the world, but many don't realize that other continents have beautiful wildlife that they take care of and are happy to show off.
South Africa
Even though South Africa has many busy cities, there are still vast open spaces of land where the wildlife is free to roam. Any trip to SA wouldn't be complete without a visit to one of the many game farms or national parks spread across the country.
South Africa is the perfect place to experience your first safari trip. The country is malaria-free, and also has an abundance of other activities to keep one busy while there. Depending on which nature reserve/game lodge you visit, you could be met by an array of bucks as well as many (if not all) of Africa's well-known Big 5.
Check Price & Book
---
Tanzania
Known for its vast open spaces and rich wildlife, Tanzania offers perfect safari opportunities. Set across a multitude of terrains and landscapes, the entire country has an abundance of freely wandering wildlife.
In the country's two biggest nature reserves – the Serengeti and Kilimanjaro National Parks – there are endless chances to view the magnificent Big 5. A significant attraction for Tanzania is the huge wildebeest migration, as well as chimpanzee trekking.
There is also the Ngorongoro Crater, which holds its own unique ecosystem. And of course, Mount Kilimanjaro, which – if you're brave enough to climb it – surely has the ultimate views of the wildlife living in the plains.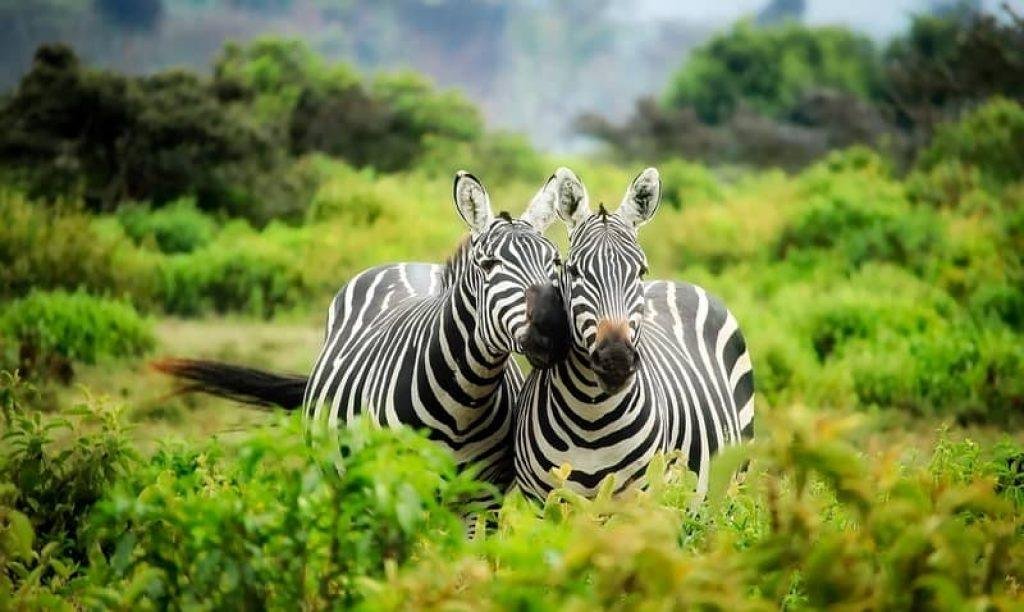 Check Price & Book
---
Zimbabwe
Arguably the best place for African safari adventures, the border between Zambia and Zimbabwe offers a wildlife paradise. The majestic Victoria Falls offers a picturesque setting to both countries and the Zambezi National Park is home to many of Africa's wild animals.
The best way to experience both of these magical destinations in one safari experience is to find accommodation close to Vic Falls, and travel between the two countries. With elephants at your doorstep, and rhinos wandering the plains, these countries offer a Safari experience not easily forgotten.
Check Price & Book
---
Zambia and Malawi
These nature-rich African countries both share a border with Tanzania, and Zambia shares a border with Zimbabwe. This creates a safari utopia, made up of open plains and gushing rivers. The wildlife roaming through these countries include rhinos, elephants, giraffes, and other members of the Big 5.
The rivers are home to other wildlife, such as hippos and crocodiles, and no safari is truly complete without a boat trip as well. Enjoy African sunsets in one of the many National Parks, and get up close and personal with a lion!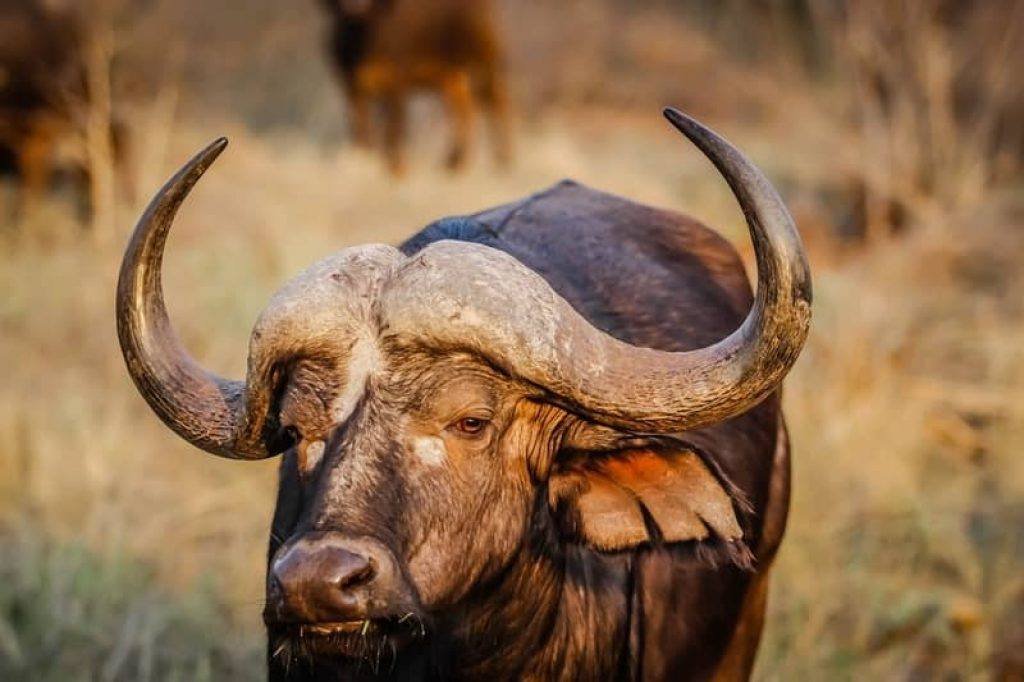 Check Price & Book
---
Kenya
Kenya is yet another African country blessed with an abundance of wildlife roaming through its wide-open grasslands. The country is home to the Masai Mara National Reserve, which welcomes hundreds of visitors each year.
More than the dusty roads and grasslands, Kenya also has a fantastic variety of both wetlands and coastal magnificence. If you get the chance, a hot air balloon safari is the ultimate way to enjoy all the stunning sights that Kenya offers.
Check Price & Book
---
Rwanda
Best enjoyed for the famed Gorilla Trekking, Rwanda's safaris definitely offer a unique kind of adventure. The country has an abundance of lush mountainous jungle – the perfect habitat for the massive gorillas. Thanks to this, Rwandan safaris are centered mostly around gorilla trekking.
While visiting the country, you can also bear witness to the sheer beauty across its lands. From the large volcanic mountains to the paddy fields and animal grazing spots.
Rwandan safari trips are not for the faint-hearted, though. They require physical strength and gentle nature. You will come quite close to the gorillas, and respecting them is key to this safari enjoyment.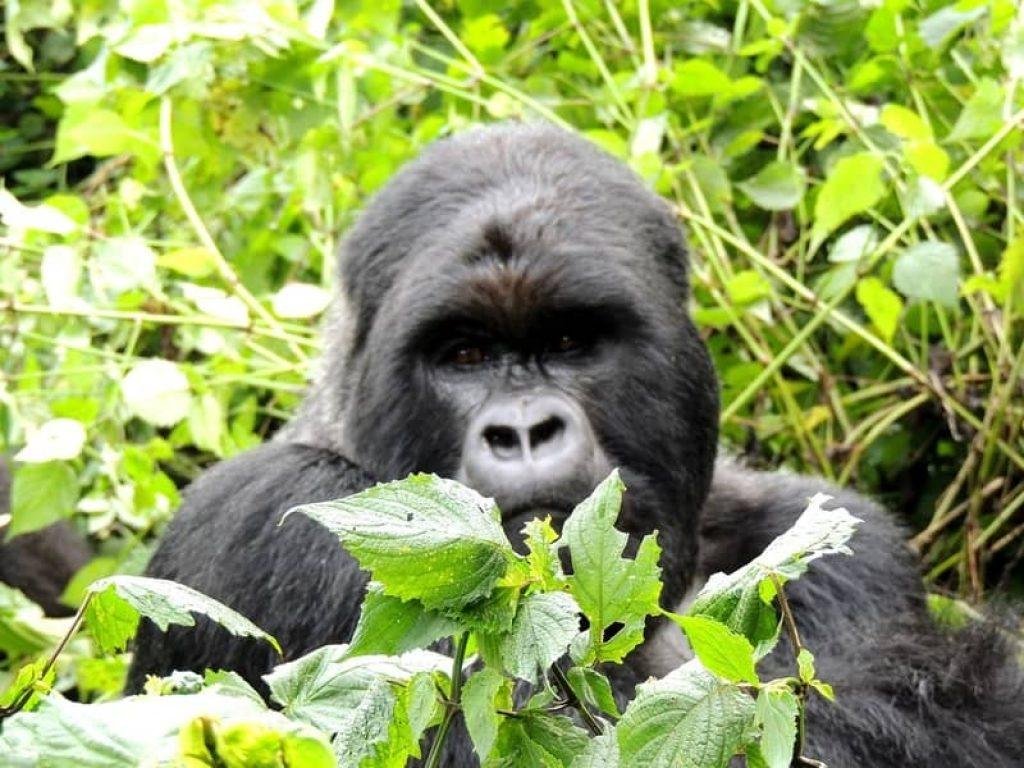 Check Price & Book
---
Patagonia
Through the Patagonian desert, you will find a vast array of wildlife waiting to be discovered. Best explored by 4×4, although the desert has some spots that are ideal for a walk. Come into contact with animals such as wild hares, guanacos, and other small desert animals.
A Patagonia safari is a birdwatcher's paradise, thanks to the broad birdlife species that call the desert home. There is also an assortment of paleontological treasure to be found throughout the Patagonia desert. A safari experience in this country offers much more than what meets eye.
Check Price & Book
---
Indonesia
There is so much amazing natural beauty in Indonesia, it can be hard to know where to start! If you're searching specifically for a safari experience, a good start would be Bali. They have an abundance of animals, some brought from all over the world.
You can get up close with Asian elephants, wave to rhinos and view the grazing zebras. There is also a large variety of marine wildlife that you can check out if you're more of a water person.
Check Price & Book
---
Sri Lanka
Sri Lanka's wildlife and natural surroundings are a spectacular sight. Mostly untouched by outside influences, the island has an abundance of animals that are happily living in their natural habitats.
This is a great place to experience a safari if you're hoping to view Asian elephants, buffalo, deer, and even leopards! Thankfully, Sri Lanka has a ton of safari companies who are ready and waiting to take you on the drive of a lifetime.
Check Price & Book
---
Alaska
Possibly the furthermost from an African safari you can get, yet no less magnificent or outstanding. Alaskan wildlife is made up of bears, moose, caribou, and a host of marine wildlife, such as the majestic humpback whales. Also to be admired on a safari in Alaska is the Bald Eagle.
Check Price & Book
---
Final Thoughts
"In every walk with nature, one receives far more than he seeks" – John Muir
Are you ready for your safari adventure yet? Wherever you find yourself, you're sure to have an amazing wildlife experience. There isn't much that can top a day out in the wild, with the breeze blowing and animal calls in the distance.
Whether it's an authentic African safari you're after, or a snowy Alaskan one instead, you won't regret venturing out into the wild. Remember to pack sunscreen, bottled water, and a good sun hat!