If you're a history buff or love beautiful sights, consider traveling to Athens, one of the oldest cities in the world. As the birthplace of democracy and home to stunning ancient architectural landmarks, the capital of Greece is a must-visit destination for many. But there's so much more to Athens than just its historical significance.
While the Acropolis of Athens is a must-see, there are plenty of other things to do. If you're not lounging by the beach, you may be investigating all the foreign delicacies available to locals. Athens is a foodie's paradise, with plenty of Greek dishes for visitors to enjoy. From souvlaki to baklava, cherries, olives, and gorgeously spit-roasted lamb, there is no shortage of delicious food in Athens.
Planning your trip to Athens can be overwhelming, with so much to see and do in the city. When is the best time to visit? Should you avoid national holidays and tourist crowds? Do you prefer hotter weather or cooler temperatures? These are all important factors to consider. Keep reading to find the perfect time to travel to Athens.
Best Time to Visit Athens, Greece | Seasons & Activities
Choosing the best time of year to travel to Athens depends on your preferences. The weather, events, and your budget might influence when you visit.
Athens has a Mediterranean climate, which means it has hot, mostly dry summers and mild but chilly and wet winters. The weather doesn't fluctuate too much within the seasons.
It's possible that more rain can be expected outside of winter, but showers can be unpredictable. In summer, you can expect the occasional heat wave with temperatures reaching up to 104°F (40°C).
The weather might not be a factor if you're eager to attend certain events.
For example, you may want to visit Athens but also take a day trip to Delphi, another top-rated tourist site. If that's the case, planning when to go to Delphi is essential. The recommended months to visit are between April and October.
Both weather and popularity affect tours to the area. You may want to go when it's less hot, but when many tours are available during tourist seasons.
Each season has its upsides and downsides, which you should consider when planning your trip. Read on to get a breakdown of the seasons and events in Athens.
Spring in Athens
Athens is gloriously vibrant in spring, adorned with fresh flowers and clear blue skies that frame old and new architecture. Spring spans from March to May and is a shoulder season.
During these months, prices for accommodation, food, and tourist attractions are lower, with fewer crowds. The weather gradually begins to warm up through these months, with average temperatures varying from month to month.
Athens in March
March is still comparatively chilly compared to April and May, with average highs of 59°F (15°C) and average lows of 46°F (8°C). You can expect shorter days and more rain during March. However, there is still plenty going on in terms of events.
When visiting in March, you can see all of the outdoor architectural sites, like the Panathenaic Stadium. While out and about, you may also enjoy the Varvakios market on Athinas Street. This market has been open since 1886 and sells traditional Greek products. The market is open all year long and is worth a visit for foodies interested in the local produce.
Athens in April & May
April warms up as the city prepares for Greek Easter, or Pascha. Average temperatures sit at a high of 68°F (20°C) and a low of 52°F (11°C). Expect a little bit of rain and about eight hours of sunlight during this period.
Those interested in partaking in the traditional celebrations of Orthodox Easter can go to historic Byzantine churches for services. Bakeries will sell more traditional sweets at this time, and certain shops and restaurants may close for Easter.
Conversely, May sits on the precipice of summer with more daylight and less rain. You can expect temperatures to rise to an average high of 77°F (25°C) and an average low of 61°F (16°C).
Notable events in April and May include the Athens Science Festival, the Athens Street Food Festival, and the Athens Technopolis Jazz Festival.
Summer in Athens
In Athens, summer is a time of buzzing festivals and long, bright days. As the temperature increases, from June to August, so does the number of unforgettable events happening in the city.
As the peak season, summer is the hottest time of year in Athens. Crowds gather for all the events and tourist attractions, resulting in skyrocketing accommodation prices, flights, and expenses in general. While it may be the best time to do the most activities, it's not the most budget-friendly.
Athens in June
June kicks off summer with temperatures averaging a high of 86°F (30°C) and a low of 68°F (20°C). There is little to no rain, and daylight spans 11 hours.
Many events are happening during June, such as the Athens Epidaurus Festival. Enjoy classical theater, music, and art influenced by ancient Greek philosophers. Other festivals in June include Athens Pride and the Colourday Festival.
Athens in July & August
July and August are the hottest months of the year, averaging a high temperature of 91°F (33°C) and a low of 73°F (23°C). Due to the heat, this period can be an uncomfortable time of year for many.
Aside from visiting the beach, the Parthenon, and any other outdoor activities in July, the Summer Nostos Festival is on. It's a music and dance festival that ends the summer. Other events include the Ejekt Festival and the Megaron Concert Hall Garden Series.
August's most significant event is the Full Moon Festival, which pays tribute to the last full moon of the summer. When celebrating the last full moon, you can view the night sky at the National Observatory in Thissio.
Note: Many Athenians leave the city on the 15th of August for Assumption Day and visit elsewhere while tourism is at its peak. Shops may be closed on this national holiday, so plan your trip accordingly.
Fall in Athens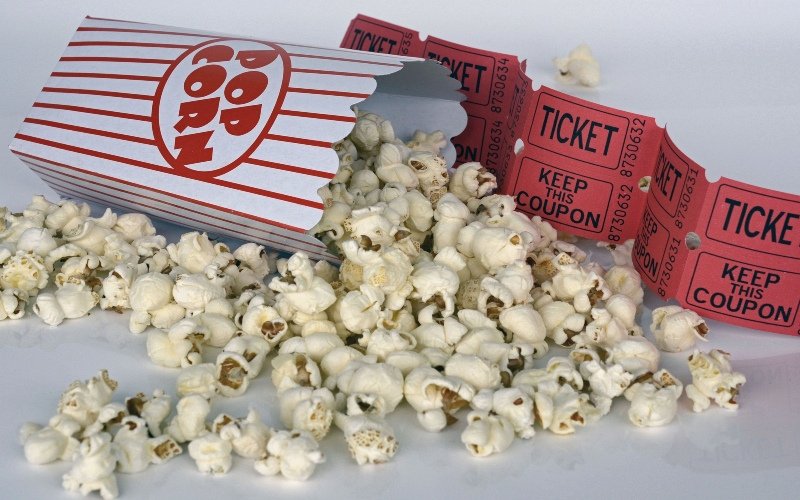 As the year begins to wind down and the weather begins to cool, fall is considered one of the best times to visit Athens. The climate is temperate and perfect for outdoor activities.
Tourism slows down at this time of year, but establishments have yet to close their doors. Prices are reduced after summer from September to October, and rain is still minimal.
Athens in September
September begins the fall season with average high temperatures of 84°F (29°C) and lows of 66°F (19°C). This time of year is still warm and full of activities.
Some events happening in September are the Athens Open Air Film Festival, the Athens International Film Festival, and the Aegina Fistiki Festival. The Aegina Fistiki Festival is all about celebrating pistachio nuts and feasting on pistachio-infused foods.
Athens in October & November
October and November share similar average high and low temperatures of 75°F (24°C) and 59°F (15°C), respectively. The weather is perfectly temperate this time of year, with a slight increase in rain.
During mid- to late-fall visiting the neighborhood of Plaka in the temperate weather is a must-do. Plaka is one of Athens's oldest neighborhoods and not very far from the Acropolis.
You can visit various restaurants and shops with a distinctly local feel. Browse shops for gifts and settle down at a café where you can drink frappés for hours.
Notable events in October and November include the Athens Authentic Marathon, Art Athina, and the Panorama of European Cinema event.
Winter in Athens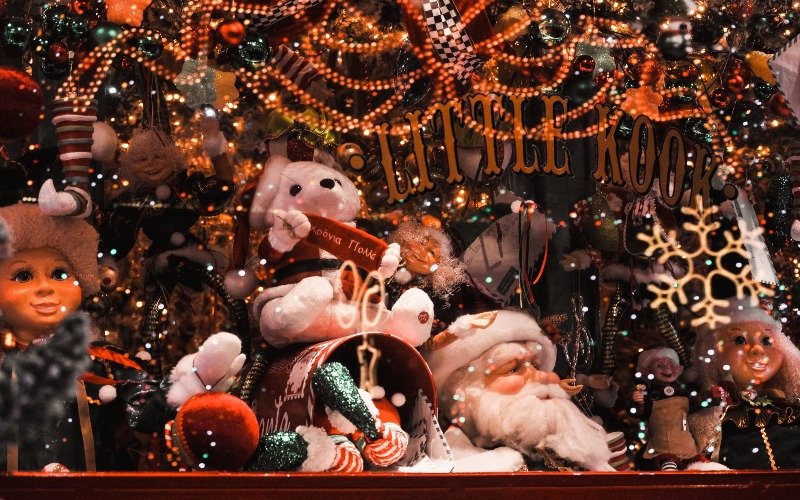 The off-season in Athens has the coldest temperatures as the festive season rolls in and tourism quietens. During this period, you can expect lots of rain and cold winds.
From December to February, there are fewer daylight hours as well as fewer tourists. You can expect the cheapest prices during these months, but the downside is that some restaurants and attractions will be closed.
Athens in December
If you choose to visit Athens during December, you can look forward to both Christmas and colder weather. The temperature in December averages highs of 59°F (15°C) and lows of 46°F (8°C). You can expect more rain and colder winds at this time.
During your December stay, you can celebrate Christmas with the locals and visit the Christmas Theater. If you extend your stay to the end of December, you can enjoy the New Year's Eve celebration. Once you need a break, enjoy the festive food and warm beverages like Rakomelo at local taverns.
Athens in January & February
The quietest months of the year are the coldest in Athens. Average temperatures for January and February are pretty similar and have highs of 56°F (12°C) and lows of 44°F (6°C).
While you may have less to do during these months, Monastiraki Square is open all year. Monastiraki is known for its flea markets with a wide array of local foods and trinkets. February also begins to ramp up for Carnival, a costume celebration that precedes Clean Monday and Easter.
Best Time to Go to Athens, Greece | Final Thoughts
Athens is a gorgeous destination with so much to do at every point in the year. Whether you prefer hot summers or love the cold, quiet winters, the choice is yours. If you're planning on an early start to your trip, these Athens morning activities might be right up your alley. Keep in mind the activities you wish to do and your budget when planning your trip, and pack accordingly. But don't let anything stop you from visiting this stunning location.
Last updated on October 2nd, 2023 at 02:29 pm