Many people do not put Germany at the top of their bucket list of places to visit in Europe, but it should be right up there. Germany is a gem in the array of destinations you can make your way to for a good visit.
The country is lively throughout the year, with fantastic festivals of all kinds that will knock your socks off with their merriment. Germany boasts 55 opera houses and 74 symphony orchestras. The country draws in many talented musicians.
The German landscape is stunning. It ranges from the Bavarian Alps to 12,200+ gorgeous lakes. It is easy to escape the city and stay in the countryside if you so please.
It is also home to over 20,000 beautiful castles, some of which you can visit to experience some preserved history.
Clearly, Germany is a country with so much to offer so who wouldn't want to come by? Now the question is: when is the best time to travel to Germany?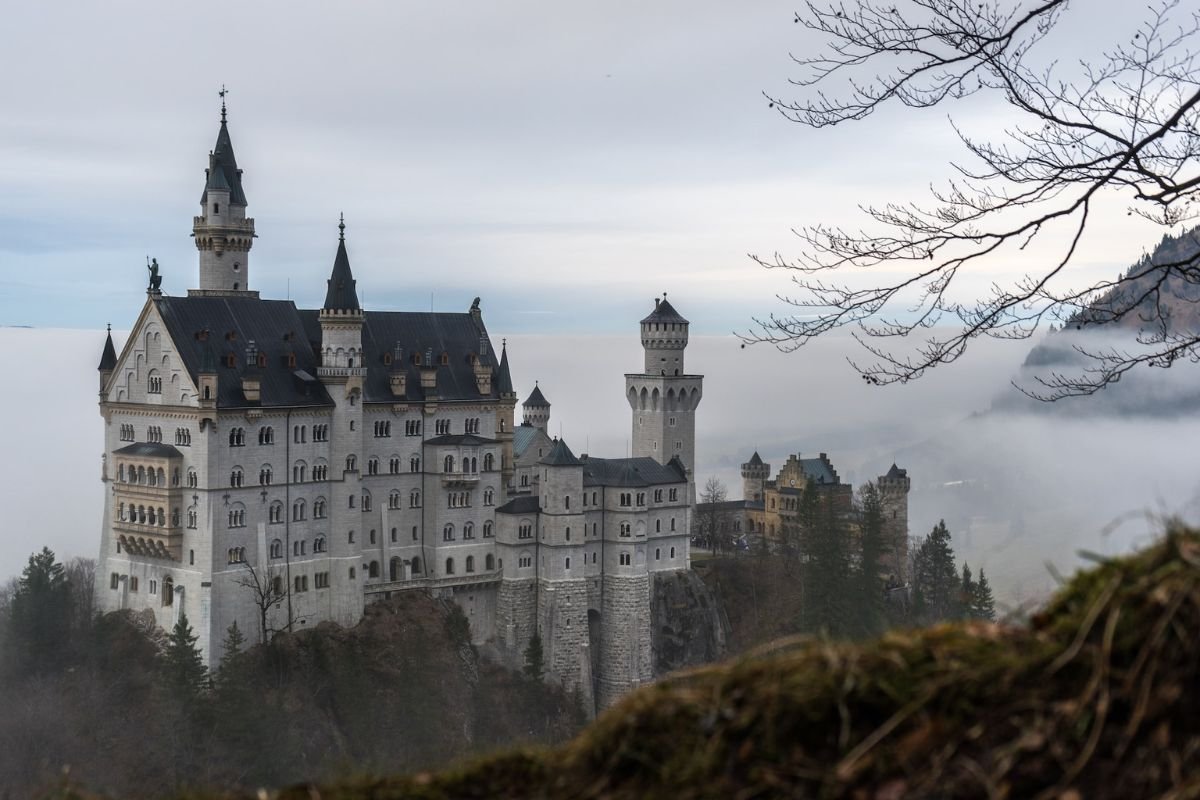 Best Time of Year to Visit Germany
Finding the best time to travel tends to differ from person to person. Someone traveling from the northern hemisphere may prefer a time dissimilar to that of someone traveling from the southern hemisphere.
Affordability is another factor that needs to be put into consideration. Traveling is a great experience, but it can be pricey. So traveling on a budget is a possibility and necessity for many.
Another factor may be the want to avoid large crowds of people. Numerous individuals travel in the peak season, resulting in large crowds in most spaces. It may be even worse when you go to festivals.
Wanting to avoid crowds is valid and can be done by changing the time of year you visit.
So, here is the best time of the year to visit Germany, depending on the season.
Spring  in Germany
What does Germany look like in spring? Spring comes along as a reprieve from the cold winter months. It is a time when things come back to life. The trees start budding, flowers start to bloom, and the days grow longer and sunnier.
This refreshing season is a shoulder season for the country, so it is a good time to visit Germany if you want to avoid large crowds.
The weather at this time is quite unpredictable. It is sunny, but it can also be cold with rain and even snow. So, if you visit at this time, pack for varying weather.
Those looking for affordable holidays are also in luck since, because the prices for accommodation and other attractions are cheaper. Unfortunately, not all attractions will be available at this time.
A festival you can attend in spring is the Munich Spring Festival (21 April – 7 May 2023).
Things To Do in Spring in Germany
Spring activities need to be both indoor and outdoor as a result of the rain, so be sure to pack an umbrella and keep it near.
Spring is a great time to be active and go hiking. You won't find large crowds around, so you can delight in going on tours of castles. There are many you can go to that offer different things. You could tour different castles, stay overnight in some, or explore a museum in others.
Summer in Germany
The warm summer months are welcoming to tourists. At this time, countless people start flocking into the country, resulting in large crowds. This is the best time to come for warm weather and to see as many attractions as you can — since this is the time that everything is open.
This season is not a pleasant time for those who want to avoid large crowds. It is also not a good time for those traveling on a budget as prices increase due to demand.
A festival you can attend when you go to Germany in July is the Freiburg Wine Festival (6 – 11 July) where you can enjoy local wine and live music.
Things to Do in Summer in Germany
Summertime is when most, if not all, attractions are open. It is the most crowded at this time of year, so consider that when going out because you may find queues.
Feel free to spend some time at a beer garden. You could also visit a vineyard in Rüdesheim am Rhein and have a taste of some regional Riesling wine.
Fall in Germany
This shoulder season period is a great time to visit Germany if you want to relax in weather that is not as hot as summer but warmer than winter.
It is also a time where many tourists have left the country, so you can avoid large crowds. The cities, especially Munich, get very busy at the end of September and the start of October. This is because of Oktoberfest.
If crowds make you break out in a sweat, you can relish staying in the peaceful countryside and spending time at a calm lake drinking Riesling.
Germany is, among other things, most famous for its beer. There are entire festivals dedicated to it after all. A festival you can attend if you are a beer lover and want to revel in large crowds with good food is Oktoberfest (16 September – 3 October).
Things to Do in Fall in Germany
Go to Berlin to be amazed at the Festival of Lights. There you will witness lights being projected onto public buildings and parks using video, laser, and 3D projections. The city lights up magnificently.
Winter in Germany
Germany is an all-season state and provides a pleasant time no matter what time of year it is. The winters are cold enough that not many people visit, but it is the best time to go if you want to avoid crowds and enjoy the cheapest time to travel to Germany.
It is great to go if you are an adventurous person. You can have a great time snowboarding, skiing, or even ice skating on a frozen lake.
A prestigious festival you can attend is the Berlinale or the Berlin International Film Festival. Here you can watch hundreds of films in venues around Berlin. There is a panel of judges, and awards are handed out.
Things to Do in Winter Germany
Winter may be the coldest season, but it still has much to offer. You can put on your warm clothes and go out for a day of skiing or snowboarding in the beautiful Bavarian Alps. Then return to a mountain lodge after a fun day on the slopes and get cozy inside.
Best Months to Visit Germany
It is convenient to know when to visit Germany. You have options on when the best time to go is per season, so now we can narrow it down to which months would be best to visit the country.
Peak season
July
Germany in July is fantastic. The weather is warm and the days are long. Many parties happening in this month go on far into the night.
You will have a great time socializing with other tourists and the friendly locals. It is the best month to visit Germany if you are a peak season visitor.
Shoulder season
September
September weather is cooler than the weather in Germany in August. This reprieve means that the days are milder but not too cold, which are the perfect conditions.
The crowds are fewer, so going to attractions is less busy and you can soak in more of what the country offers without competing for space. If you're one for large festivals, you can attend Oktoberfest. But you also have the option to escape to the countryside, so you have the best of both worlds.
Where to Spend Time in Germany
Germany has something to offer all over the country Here are some of the places you can visit in Germany.
Berlin
Berlin is a place rich with culture, which it celebrates throughout the year.
You can enjoy attending the Jazzfest Berlin, witnessing the beauty of global cultures at the Carnival of Cultures, or marveling at the talent people have at the Berlin Art Week.
The Bavarian Alps Region
The Bavarian Alps is a beautiful region you can visit. There are activities throughout the year, ranging from hiking to skiing and more. You can stay at a resort and soak up your time in nature.
Rothenburg ob der Taube
Rothenburg ob der Taube is a lovely town located northeast of Stuttgart. The Market Square turns into a charming Christmas market in winter and stalls are set up to sell goods and German treats.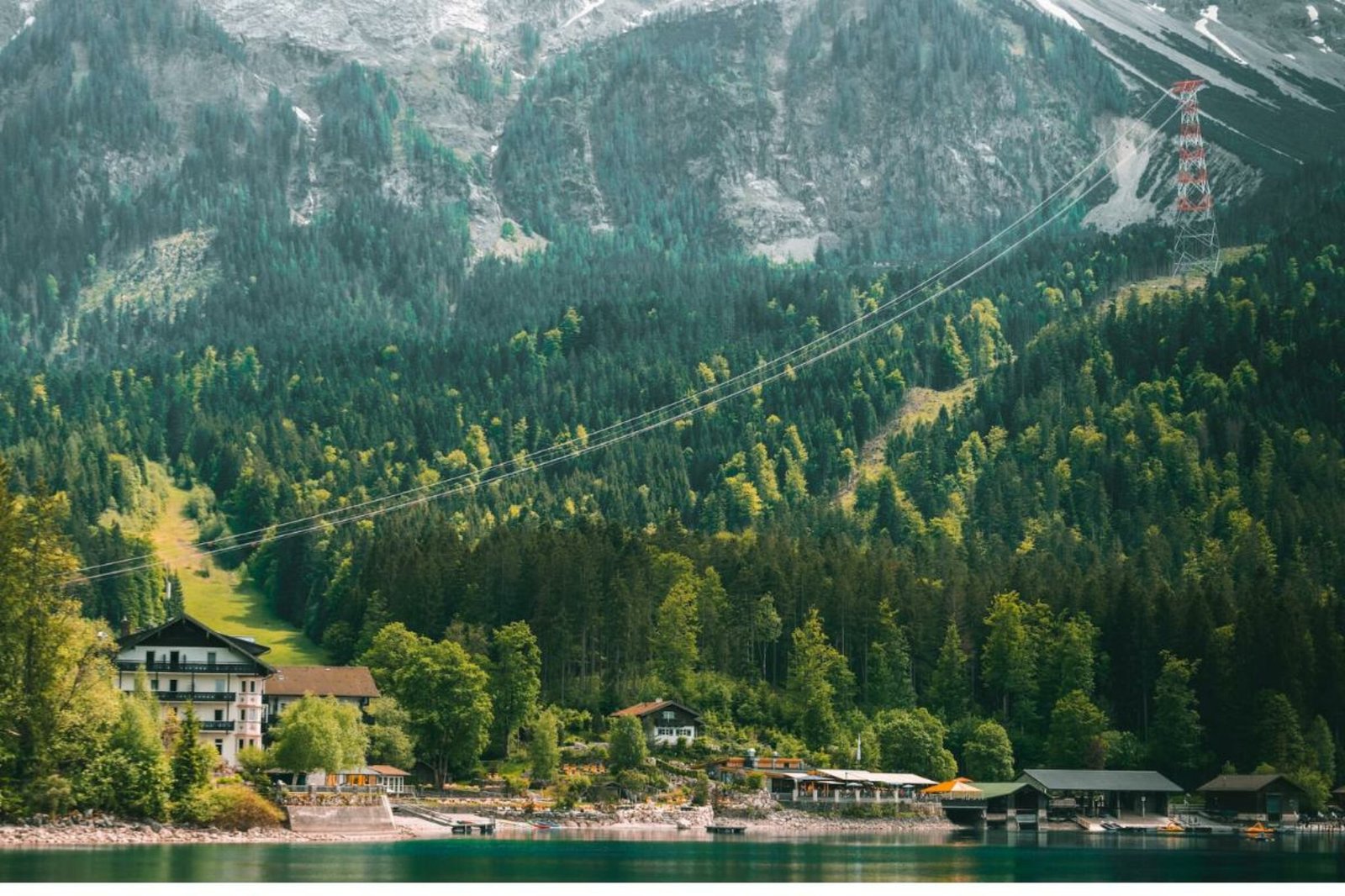 The Best Time To Go To Germany Is…
July is the best time to go for the sunshine and many attractions, but we also enjoy September for the mild weather and affordability. Figuring out the best time to go to Germany really depends on the person.
You may enjoy the chill of winter or prefer the heat of the sun on a day at the beach. You may not have a budget or be on a tight one. You are probably a mix of these and more, so the best time to go is whichever time suits you best, all things considered.
So, when is the best time to visit Germany? Whenever you're ready, go.