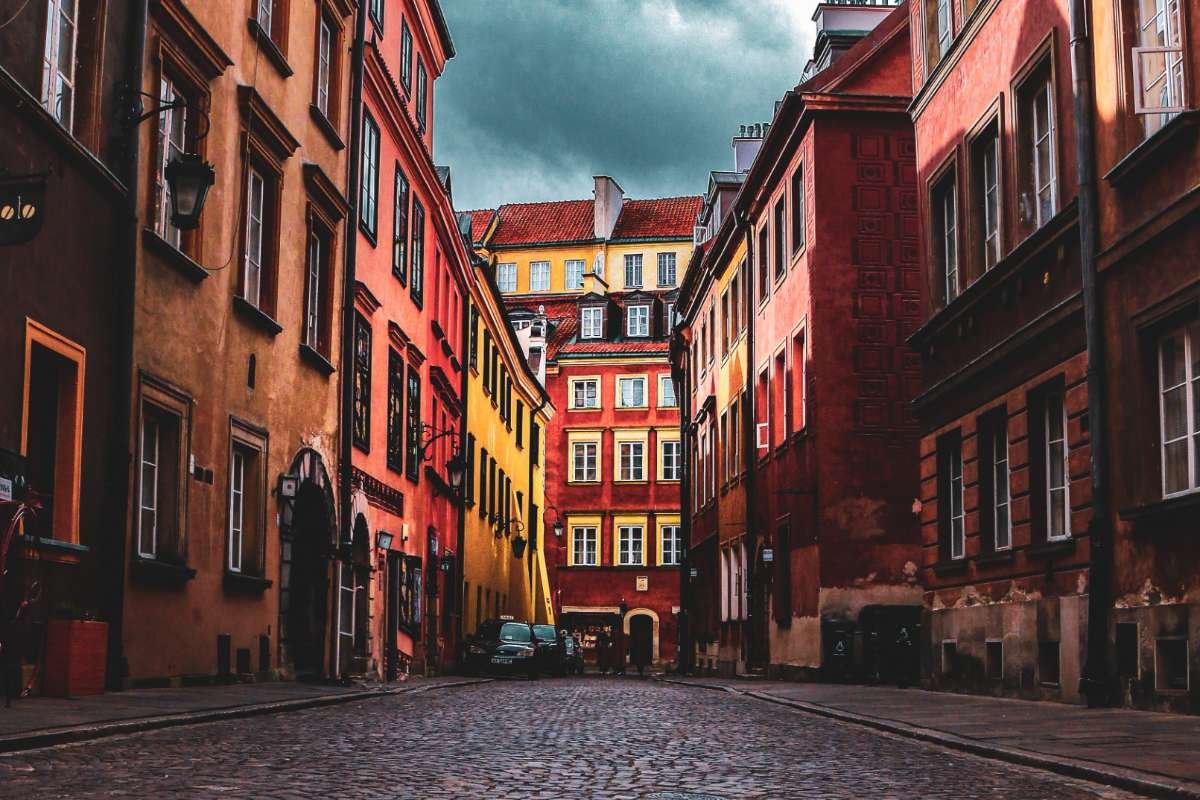 Simply declaring a singular month or season as the best time to visit any particular city or country would be foolish. Every adventurer that explores our beautiful planet has their own likes, dislikes, and ideal settings.
To some, the best time to tour Europe would be when it is at its most affordable outside of peak tourist season. To others, the best time would revolve around the weather. Perhaps one adventurer is looking to experience their first white Christmas, or another is looking to escape to a warmer climate.
Let's find the perfect time for your next trip to Poland regardless of what kind of eager adventurer you are.
What is the Best Time of Year to Visit Poland?
The answer to this question will drastically change depending on what your expectations are for the best time. While visiting Poland, do you picture yourself sitting at a cafe wearing your favorite sunglasses and drinking something cold?
Perhaps you have images of picturesque Warsaw covered in snow stuck in your head, and you just have to explore it. Whatever your ideal trip to Poland is, we have got you covered.
Summer in Poland
Poland, in the summer, is adorned with long sunny days and warm nights with rain sprinkled in between. This is because July is the warmest and wettest month in Poland, with as much as 89 mm of rain falling during July. The monthly average temperature in Poland is a comfortable 19°C (66°F). When we say long sunny days, we really mean it. During the Summer solstice, you can expect the sun to only start setting at 9 pm.
The mild weather and long days make Poland perfect for those travelers looking to escape colder climates. Poland, during the summer, bursts with color as the strawberries ripen and the yellow fields of Canola start to bloom alongside countless other flowers, such as peonies.
Best Places to Visit in Poland During Summer
Sure, Poland is beautiful during the summer months, but what can you look forward to doing while visiting during the summer? Poland has loads of festivals and is one of the best European food destinations you could visit during the months of May through to July.
What are the best festivals to attend? Poland has many rich cultural festivals and holidays that shine a light on the country's collective beliefs.  The three best attractions Poland has to offer during the sunny months of summer.
Wianki in Kraków
Midsummer is a very popular festival in many European countries. The holiday has a few names in Poland. Some call it St. John's Night others call it Wianki, which means wreaths in English.
No matter the name, it is a sensational experience with massive bonfires and other celebrations of water, fertility, love, and joy. Most cities will have something organized for the day, but the cream of the crop is Kraków's festivities which are second to none.
Wieliczka Salt Mine
The Salt Mines in Wieliczka is a truly magical place. They offer three different tours. The first tour on offer is the Tourist Route which explores unique underground structures and tranquil saline lakes. However, the cherry on top of this tour is the awe-inspiring St Kinga's Chapel.
The other tour on offer is the Miners' Route. Here you will experience a day in the life of a miner. Challenges such as searching for salt, navigating the correct pathways, and testing the air quality of the mine await you.
The third and final activity is the Gaurdian Tower. At the tower, you can sit back, relax and let the salty air melt your stresses away. If you would prefer to be more active, there are even paths to walk and explore.
Aqua Park in Zakopane
The Aqua Park Zakopane is the perfect place to go to recapture your inner child and sense of adventure. Or you can just sit in one of their six Jacuzzis and melt all your worries away as the jets of bubbles and water wash over you.
The park also offers a pool with swimming lanes and a full-on fitness center if you need to keep up with your workout routine. For those who are looking to recapture their inner child and sense of adventure, they offer two slides and a wild river.
Autumn in Poland
Is there any time of the year more romantic than Autumn? We don't think so. Now Imagine being amongst the fallen leaves in their different shades of browns, reds, and yellows and being in a beautiful medieval city such as Kraków.
The weather in Poland during the Autumn months is rather cool. During the day, you can expect the average temperature to be around 16°C (60°F). However, the nights can be very cold at around 0°C – 5°C (32°F – 41°F).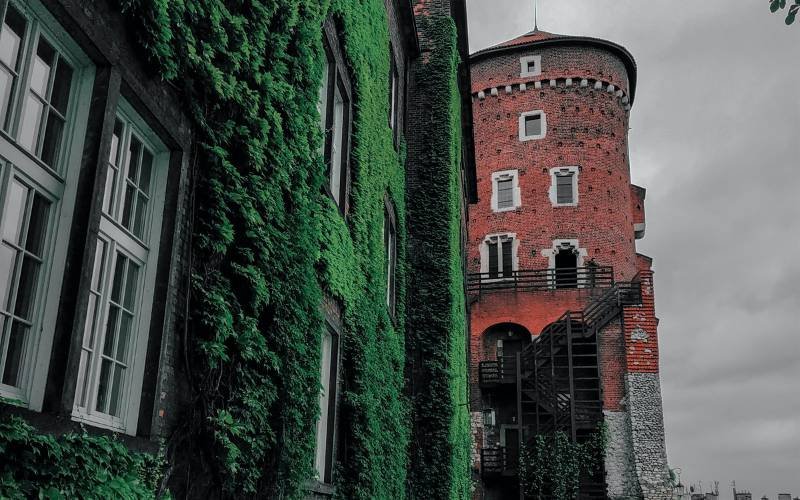 Best Things to Do in Poland During Autumn
Autumn is the time for hot drinks, fashionable scarves, and watching horror movies. But what makes autumn in Poland so special? Well, let's go over the best places to go in Poland during autumn and find out.
Wawel Castle and Cathedral
Wawel Castle and Cathedral have so much to offer while visiting. From tranquil walks through the royal gardens to snooping around the crown treasury and private royal apartments. Honestly, there is so much more to explore here, and it all makes for the perfect way to spend an autumn day.
Day Trip From Kraków to Zakopane with Tastings and Cable Car Rides
Has your day tour in Germany or some other leg of your trip been canceled, and now you need to fill an extra day?  Then the lovely town of Zakopane has you covered. This day trip includes tasting local alcohol and cheeses while enjoying some of the best views Europe has to offer.
Winter in Poland
How cold does it get in Poland during the winter? Well, temperatures can reach as low as -20 °C (-4 °F), but in recent years, there has been an increase in the average temperatures. These temperatures are perfect for any traveler that is looking to have their first white Christmas.
What to See in Poland During Winter
Poland is one of the best Christmas markets in Europe. Hot drinks at world-class cafes and street markets lightly dusted with snow and choc full of gifts to buy. Let's not forget about the massive Christmas trees that stretch multiple stories up into the sky, such as the one in
Warsaw's town square.
Magical Christmas Tour in Poznań
If you are looking to live out a truly enchanted white Christmas, then look no further than the Christmas tour in Poznań. The Open street market is filled with stalls that sell unique and unforgettable gifts. There is even a guided tour so you can learn all there is to know about the city's festive traditions.
New Year's Eve Crawl in Kraków with an Open Bar and Buffet
If you are looking for a New Year's Eve that you will never forget, then December is obviously one of the best times to visit Poland. The city of Kraków offers an unforgettable crawl that includes an open bar for 2 hours and a buffet.
Spring in Poland
Weather in Poland from March through to May is still on the cool side, with temperatures being around 3.2°C (37.8°F). However, rain and other bad weather occur far less frequently than they do during the summer and winter months. Making spring the best time to travel and experience Poland's many walking tours.
Best Events in Poland During Spring
Spring's temperate weather makes it the best time to take on walking tours and outdoor attractions. Poland has lots to see, from city river cruises to sweeping meadows of wildflowers and outdoor museums and historical sites. However, which are the ones you simply have to see?
Auschwitz
Auschwitz is a historical site that does not need any introductions. It is such an important, albeit dark, part of human history, and visiting the site is an absolute must for all kinds of travelers.  Auschwitz tours are not just for history buffs and school trips, as it has an important lesson to teach us all.
Gdańsk City Cruise
For a more light-hearted experience, we can not recommend taking the Gdańsk City cruise enough. While you travel along the stream on a historical Polish boat, you will learn all about the city's historical significance. Not to mention that you get to admire the city's architecture from a truly unique perspective.
Final Thoughts: When is the Best Time to Go to Poland?
If you're looking to visit Poland, whether it's for a brief stopover between your tours of Odessa and Germany or because you're eager to explore the country, that has something special to offer you.
From magical medieval cities to the perfect white Christmas and everything in between, your stay in Poland will be unforgettable. There are many Poland vacation spots, so we hope this has helped you plan your dream getaway and helped you decide when is the best time to visit Poland for you.