Rome, also known as the Eternal City, is home to fascinating history and stunning European scenery. This region of Italy attracts millions of tourists each year with its breathtaking monuments and architecture, delicious cuisine, and unique historical sites.
If you are thinking of traveling to Italy, Rome has an incredible array of sites and activities to offer for all seasons. Whether you want to visit the Vatican or the Colosseum or make a wish at the Trevi Fountain, Rome will impress you to no end.
Best Time to Go to Rome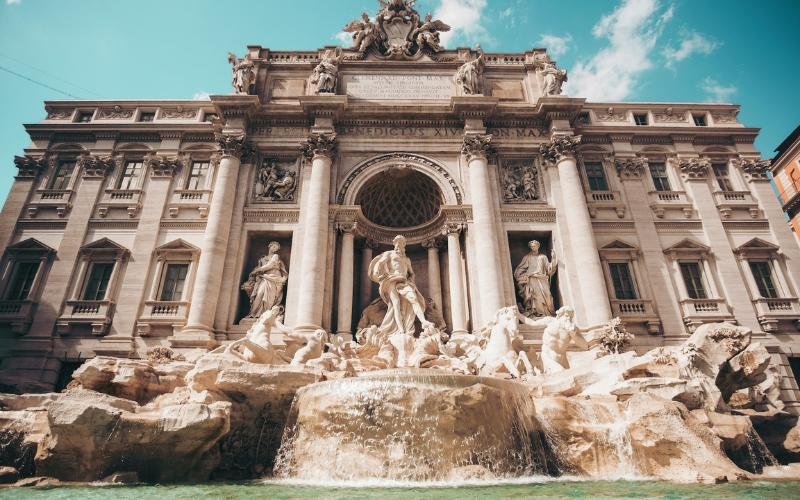 So by now you must be wondering: when is the best time to visit Rome? Like all travel destinations, careful planning and thought must be put in when deciding the time of year to visit Rome. Weather, prices, and the number of tourists are all factors in deciding when to take your well-deserved vacation.
Read further to learn about the weather and activities that you can expect throughout the seasons in Rome to better help you decide.
Seasons in Rome | Weather And Activities
When planning a trip, an essential aspect is knowing what weather to expect so that you can plan your days and activities accordingly.
Let's take a look at the temperatures throughout the seasons, as well as the best-recommended activities for each one.
Summer (June, July, August)
Summer is undoubtedly one of the busiest seasons in Rome. With the warmer temperatures come larger crowds. So, if you're a fan of hot weather, then summer is right up your alley.
Summer temperatures range from a low of 62.6°F (17°C) to a high of 89.6°F (32°C). Chances of rain throughout summer are minimal, so a rainy day is scarce.
If you're struggling with the summer heat, then move over to indoor activities during mid-day when temperatures are highest. You can then enjoy the cooler mornings, afternoons, and evenings enjoying outdoor activities in the city. Consider visiting the Vatican museums or viewing the incredible opera shows at the Baths of Caracalla.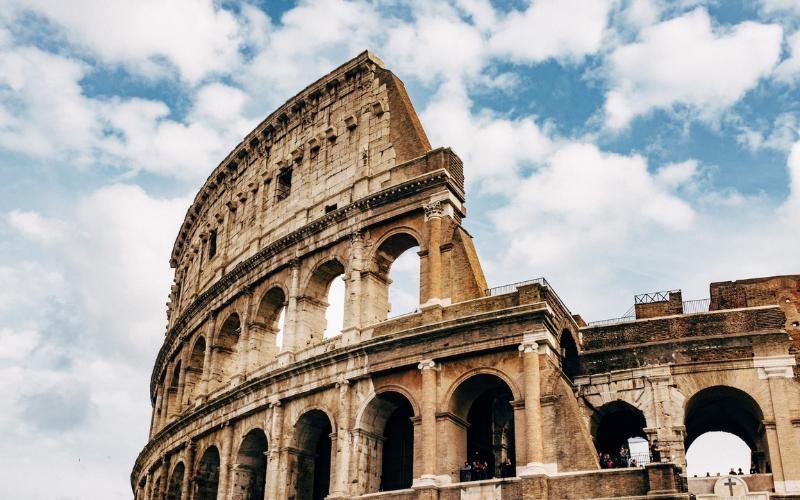 If you're lucky and the temperatures in summer aren't too high for you, then there are plenty of fun outdoor activities for you to enjoy. One of the most common choices is to take a nighttime walk on the boardwalk along the Tiber River.
Also, why not enjoy a tour of the Colosseum, a testament to Roman history. And if daylight hours prove too hot to handle, the nightlife in Rome can be the breath of fresh air you need.
For extremely hot days, what better way to spend your day than at one of Rome's beaches? Here, you can enjoy all sorts of water-related activities to keep you cool while you have fun.
Also, be prepared for holidays, such as Santi Pietro e Paolo. This day is celebrated on June 29th, and solely in Rome, so many shops and businesses are closed for the day.
Note: Temperatures in Rome can reach as high as 113°F (45°C). On days like these, be prepared to take a trip down to the coast or spend your day lathered in sunscreen at the pool.
Autumn (September, October, November)
You'd think by now that many summer crowds have left, and Rome wouldn't be so busy. Well, that is not the case. Autumn can definitely give summer season a run for its money.
Autumn temperatures in Rome are pretty warm, but not to the point of discomfort. This makes autumn arguably the best time for sightseeing. Temperatures in autumn range from a low of 44.6°F (7°C) and a high of 80.6°F (27°C).
You can expect approximately 21 days of rainfall throughout the season, more so towards late November.
Since autumn weather is milder, you can enjoy various indoor and outdoor activities comfortably. For the outdoor types, you can enjoy the beauty of Rome's streets and scenery, including parks and botanical gardens.
You can also enjoy the Villa Borghese gardens, one of Europe's largest parks. Rome also has a lovely selection of film and music festivals and marvelous markets.
For more indoor activities, consider a tour of famous sights like the Pantheon, Galleria Borghese, museums, or any architecturally impressive cathedrals across Rome.
If you are looking for an exciting trip to showcase some of Roman history,  take a trip to the Catacombs of Saint Callixtus.
Quick Tip: Pack clothing for warm and cold weather, as you never know what to expect. Don't forget an umbrella for those rainy days.
Winter (December, January, February)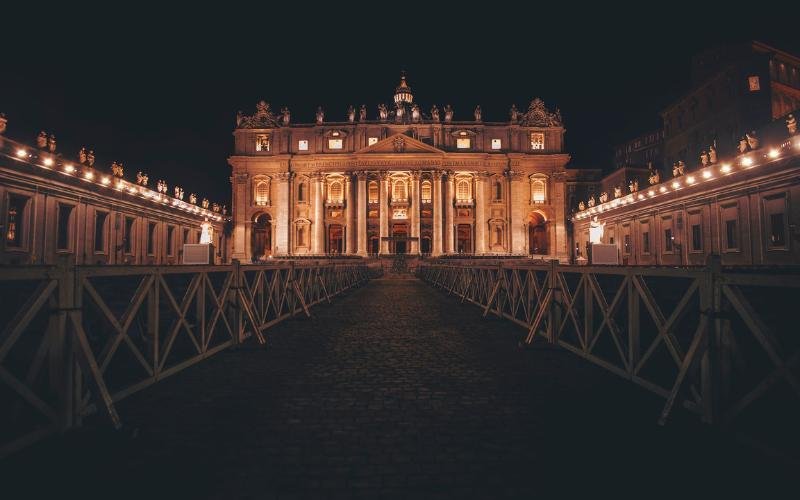 Winter in Rome brings a cool and welcomed chill to the air. Unsurprisingly, it isn't crowded at all, as the cold weather means a low tourist season for the city.
Temperatures are cool but rarely fall below freezing, so snow isn't common. Temperatures range from a low of 37.4°F (3°C) to a high of 55.4°F (13°C).
Rain is possible during winter, but not as much as in prior months. Rain is present mainly towards the end of the season, around late February.
Winter is the best time for last-minute planning and finding accommodation since most of the crowds are gone. This is the perfect time to enjoy the wonders of the Sistine Chapel without the hordes of tourists.
Luckily, typical attractions are easier to see in winter, as you're less likely to require booking before visiting. Other activities you can enjoy include ice skating or winter sales at most markets and stores.
If you love the holidays and want to spend Christmas in this wondrous city, then Rome has many activities to feed your festive spirit. Enjoy the stunning Christmas lights scattered across the city while visiting bountiful Christmas markets.
You can also celebrate Christmas mass at St. Peter's Basilica in St. Peter's Square and be part of a meaningful moment with the Pope himself.
Spring (March, April, May)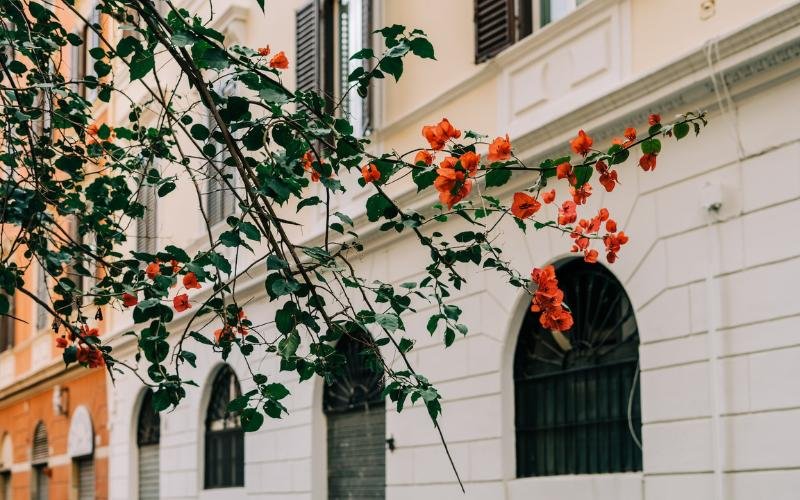 If you thought Rome was beautiful in previous months, wait until you catch a glimpse of it during spring. The warmer weather brings blossoming flowers across the city, making it look even more magical.
Yellow flowers and purple wisteria bloom throughout the cityscape, leaving a colorful and pleasant treat to the eyes.
Spring temperatures are mild and pleasant, ranging from a low of 42.8°F (6°C) and a high of 75.2°F (24°C). Overall, spring offers clear and sunny skies, but you can expect around 33 days of rainfall throughout the season.
The warmer weather once again brings with it larger crowds, so any indoor or outdoor activities that you enjoy should preferably be booked in advance.
Like all times of the year, the Colosseum is a no-brainer activity to enjoy, especially with the bright skies that come in spring. Other outdoor activities include walking along the Roman Forum and Palatine Hill, showcasing some amazing archaeological sites.
Spring is also a great time to enjoy the famous Spanish Steps in Rome, especially for social media buffs who want those photo-worthy opportunities.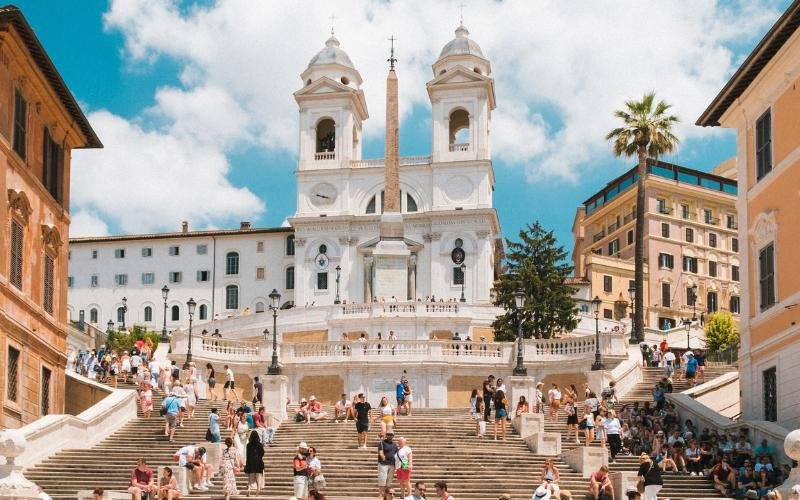 Rome in spring also offers some incredible cuisine and seasonal food festivals and restaurants, as well as many markets ready for your enjoyment.
If you happen to be in Rome during April, don't miss out on the Easter celebrations, which involve some of the world's most significant events and festivals.
One of the most unique things to do in Rome, Italy, in April is to enjoy the birthday of this ancient city. April 21st is often celebrated with the Natale di Roma festival, where many people across the city dress as gladiators. You're unlikely to find an exciting event like this anywhere else.
FAQs for the Best Time to Visit Rome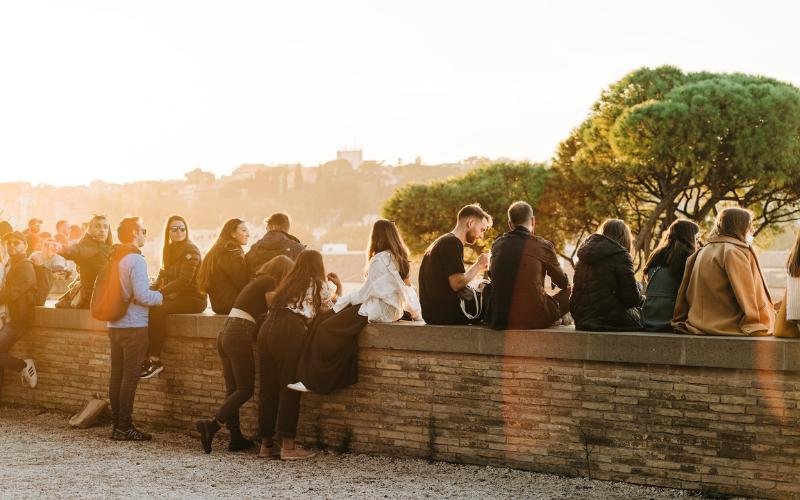 For Pleasant Weather
For those looking to enjoy pleasant and milder weather, summer is best avoided. The scorching heat can be uncomfortable at times, especially for those with young children. Instead, consider visiting in mild seasons like spring or autumn.
Rome in March is a particularly pleasant time to visit, and this shows given the month's popularity. While March doesn't fall within the high season, it still remains one of the more popular periods due to its delightful weather.
Temperatures range between 39.2°F (4°C) and 62.6°F (17°C) but can reach highs of 69.8°F (21°C) on occasion. On the plus side, rainy days only typically occur for around 8 days of the month.
This will allow you and your family to enjoy a mixture of indoor and outdoor activities without the weather affecting your stay too much.
For Affordable Prices and Fewer Crowds
If you are looking for the most budget-friendly time to visit Rome, then the best time is off-season. This is typically between September and February. During this time, you will find that the majority of tourists have left, leaving you to enjoy the beauty of Rome with fewer crowds.
As a result, accommodation and prices overall in Rome become more affordable. These months offer more easy access to many famous sites, as you are more likely to be able to pay on the day of your visit. In some cases, you might be lucky enough not to require a booking at all, making your plans run that much more smoothly.

Best Time Of Year To Visit Rome | Final Thoughts
Overall, the best time to travel to Rome is not a one-size-fits-all. However, based on the above criteria and what you want from your trip, you can decide what time suits you best. If warmer weather is what you crave, plan your trip for the summer or spring months. As long as you don't mind the cold and want a bang for your buck while celebrating holiday festivities, then winter is your best bet.
If there were one takeaway, it would be that Rome has incredible attractions and sites to offer you all year round.