The Netherlands is mainly known for its colorful and vast tulip fields that attract people worldwide. With windmills and wind turbines everywhere you look, one can truly appreciate and understand the innovation of this stunning place. Whether you're looking to visit tulip fields and cheese markets or cycle around the city streets, the Netherlands is ready to impress.
If you're reading this, you might wonder: when is the best time to visit the Netherlands? Keep reading as you're taken through the seasons, weather, and some fun and impressive activities you can enjoy during your stay throughout the year.
If, however, you are looking for the best time to go to Amsterdam specifically, then give this article a read. It will be your guide and provide a comprehensive look at the Netherlands' capital.
Best Time to Go to the Netherlands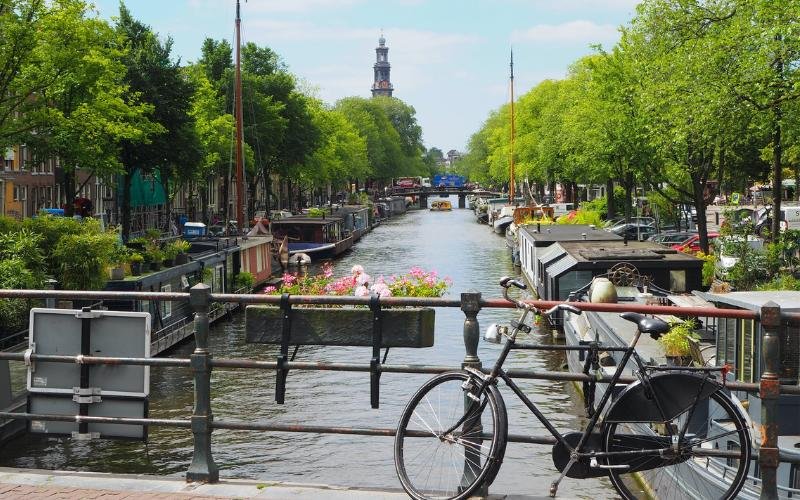 The best time to visit the Netherlands is not a "one size fits all". It depends on your interests, your goals for your trip, and the type of weather you enjoy. This section will continue to take you through the weather, seasons, and activities perfect for each season, so you can get informed while planning your visit.
Weather in the Netherlands
First things first — the weather. Weather conditions in the Netherlands are even across the country. From Holland to Amsterdam to Rotterdam, you can expect similar conditions and temperaments across the board.
Netherlands Weather by Month | Popular Months
Let's now look at how the weather differs in the Netherlands throughout the year by looking at three of the most popular months from varying seasons: March, October, and November.
Netherlands in March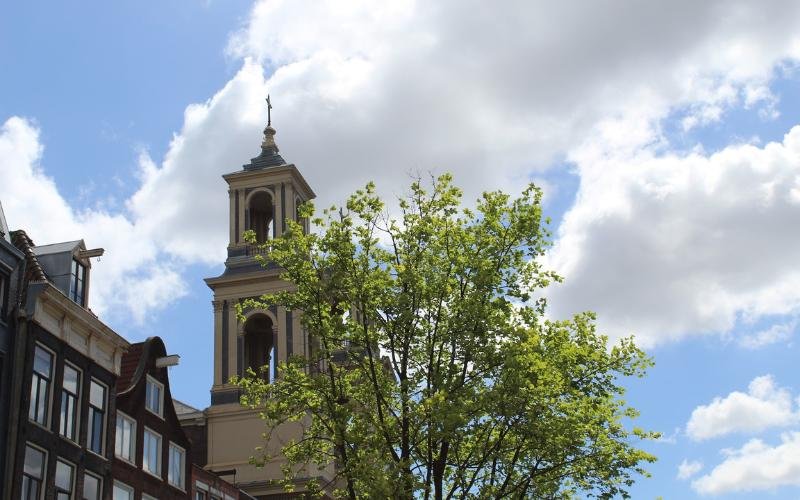 As winter comes to an end, temperatures in the Netherlands slowly begin to rise. In March, you can expect low temperatures of around 33.8ºF – 35.6ºF (1ºC – 2ºC) and highs of 50ºF – 51.8ºF (10ºC – 11ºC) on average. However, on warmer afternoons, the temperature can reach up to 70ºF (21ºC), but this is a rare occurrence.
Throughout the month, you can expect about 19 days to be cloudy, leaving you with around 12 days of sunny weather. Light rain usually occurs for about 15 days out of the month, with a rare opportunity for snow, though this is unlikely.
Finally, regarding wind conditions, you can expect moderate winds most days, but be prepared for stronger winds here and there.
Netherlands in October
In mid-autumn, October brings fewer daylight hours, ranging from 9 to 11 hours and cooler temperatures. The temperature ranges between 44.6ºF (7ºC) to around 61ºF (16ºC) at the most. However, some colder mornings can reach as low as 26ºF (-3.4ºC). However, this is not common.
Days in the Netherlands can be separated into around 13 sunny days and cloudy days for the remaining 18 days. Slight rainfall is also typical for approximately 16 days of the month. In terms of wind speed, you can expect most days to be moderately windy, but be prepared for the occasional strong winds.
Netherlands in November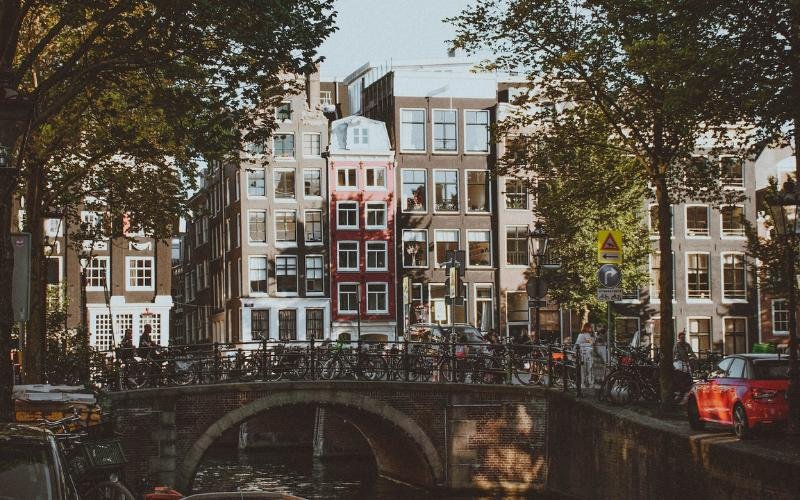 As winter approaches, temperatures and daylight hours begin to decrease even more. In November, you can expect around 8 or 9 hours of daylight. The cooler weather means that temperatures are on average between 34.7ºF (3ºC) and 53.ºF (12ºC).
However, there is a possibility of reaching a temperature as low as 17ºF (-8.3ºC) on some mornings.
November is also mostly cloudy for 19 days of the month, leaving you with 11 days of sunny or partially sunny skies. Rain typically only occurs for about 10 days of the month. Similar to previous months, wind speeds in November are usually moderate.
Quick Tip: Make sure you pack clothing for windy days. The wind in the Netherlands can be unpredictable, so better to be safe than sorry.
Netherlands Seasons | Weather and Activities
When on vacation, you'll no doubt want to take full advantage of your stay by occupying yourself with as many activities as possible. However, the activities available to you will largely depend on the season you're in.
Let's take a look at each season throughout the year and give you an idea of what amazing activities are on offer.
Summer in the Netherlands (June, July, August)
While bringing some warmer temperatures, summer also showcases a slight temperament when it comes to the rain. This is the rainiest of all seasons, raining for approximately 30 days over the three months. Temperatures in this season range from a low of 50ºF (10ºC) to a high of 71.6ºF (22ºC). This warmer weather also means that outdoor activities can be enjoyed to their fullest potential.
Summer is the perfect time to take a trip to the beach. The Netherlands is not often considered synonymous with beaches, but it offers a great source of sunshine and entertainment. With the added bonus of being less crowded, Netherlands beaches are a must in your summer routine.
You can also enjoy trips to gorgeous islands, lesser-known medieval cities, and even attend sun festivals. Summer is the best time to enjoy the famous Dutch cheese markets.
For a breathtaking scenic tour, consider spending a day or evening sailing along the rivers and canals across the country, like this Evening Canal Cruise in Amsterdam.
Quick Tip: Take a day trip from Amsterdam to Bruges, where you can explore the stunning city and streets and get a taste of the finest Dutch cuisine.
Autumn in the Netherlands (September, October, November)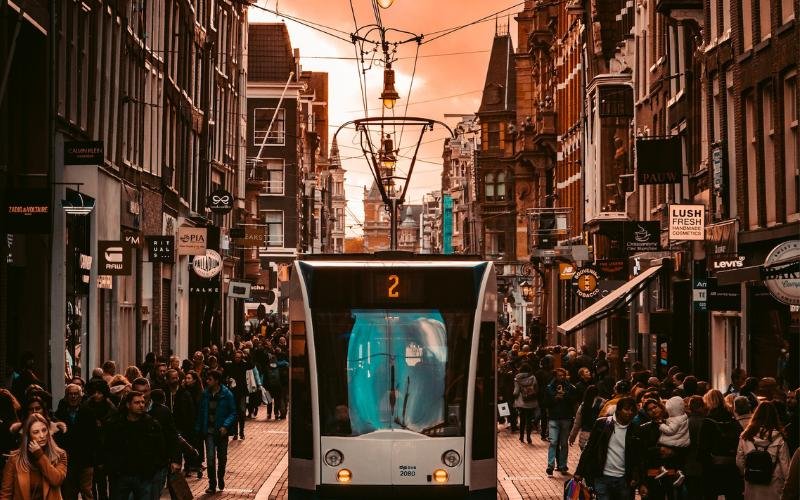 As autumn approaches and the greenery changes to shades of yellow and orange, the temperatures start to decrease. During autumn months, temperatures can range from a low of 32.9ºF (4ºC) and a high of 64.5ºF (18ºC).
At this point, the weather is not too cold, so a mixture of outdoor and indoor activities can be enjoyed. Nonetheless, it is always best to be on the lookout for rain or heavy winds.
If the wind or cooler weather is not for you, why not visit indoor attractions? Various coffee shops, restaurants, and cafés are spread across the Netherlands that give a taste of Dutch comfort food. Autumn is also a great time to tour famous museums across the country.
You can visit the Van Gogh Museum for an incredible experience of renowned artwork and attractions inspired by the artist. And if you're seeking to learn more about the emotional story of Anne Frank, then visiting the Anne Frank house is a must.
For outdoorsy types, autumn offers excellent cycling opportunities around the country, particularly through luscious forests. One can also use local trams and explore an array of Dutch architecture, castles, and old-fashioned houses.
Winter in the Netherlands (December, January, February)
Winter in the Netherlands might not be the white winter you hoped for. While snow is definitely a possibility, it rarely occurs for more than a week throughout the season. As for the rest of the season, you should expect some slight rainfall.
Temperatures during winter range between a low of 32ºF (0ºC) and a high of 42.8ºF (6ºC), so perhaps not as cold as you might expect. However, temperatures as low as 17॰F (-8.3ºC) have been recorded on rare occasions. Since the weather is slightly chillier than the rest of the year, indoor activities might be preferred.
Similar to August, winter is a great time to check out the rich history and fascinating museums that the Netherlands has to offer, including the National Maritime Museum or the Rijksmuseum. Winter is also a great time to enjoy the Christmas markets around the country if you find yourself in the festive spirit.
Occasionally, the waters of the canals throughout the city freeze over. If you are lucky enough to be around during this time, you can enjoy a once-in-a-lifetime experience of walking or skating on top of the rivers themselves.
Spring in the Netherlands (March, April, May)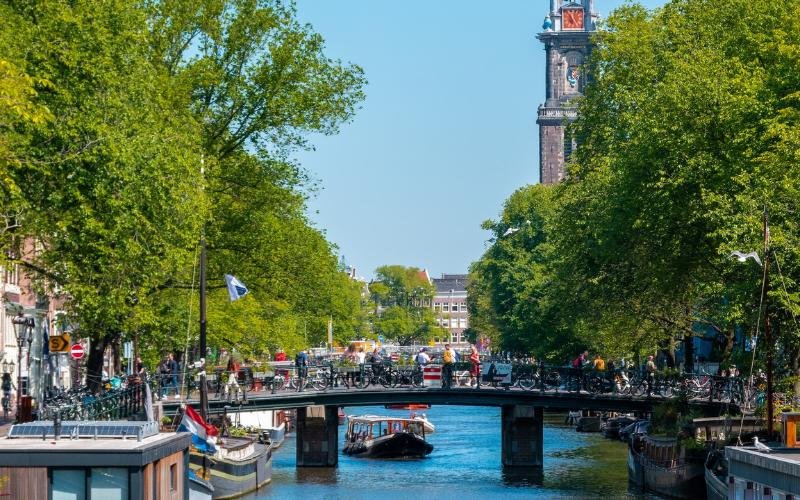 If you're looking to visit the Netherlands, chances are you want to look at the blossoming tulip fields across the country. If that's the case, then spring is definitely the best time to visit.
Known as tulip season, the spring months offer the most gorgeous, colorful display of tulips that are sure to impress any traveler. During spring, temperatures range from a low of 35.6ºF (2ºC) and a high of 62.6ºF (17ºC). You can also expect rainfall for around a third of the season.
The warmer temperatures that spring has to offer make it the perfect time to enjoy outdoor activities. The most common and popular of these activities would be to go bike riding or flower picking in the Netherlands' large tulip fields. A popular option is in the tulip fields in Flevoland, where you can enjoy a scenic bike ride alongside these magnificent blooms.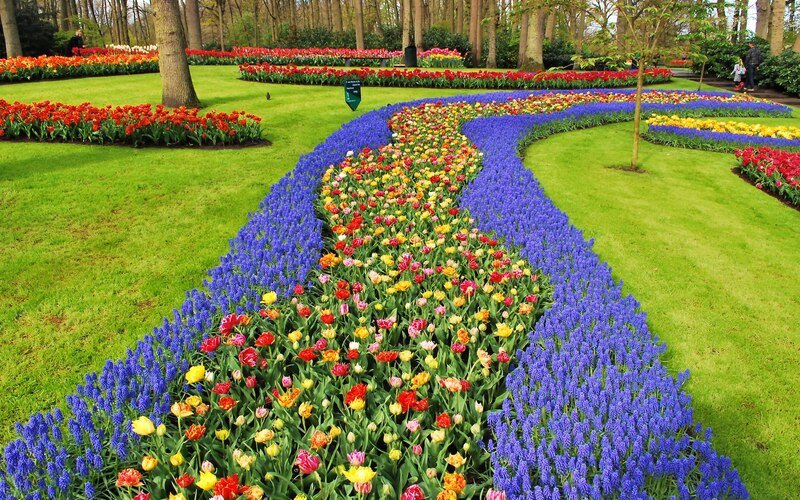 If you enjoy boat rides, nature parks, or theme parks, then the best time to travel to the Netherlands is springtime. The warmer weather makes it a fantastic time to enjoy these types of outdoor activities.
Best Time of Year to Visit the Netherlands | Final Thoughts
Deciding on the best time to visit the Netherlands is no easy feat. Each season has its charm and can offer impressive sights and fun activities, so any time of year can be the best time of year for you.
If you are looking to visit specific locations within the Netherlands, then consider your planned activities. The best time to visit Holland, for example, would likely be spring or early summer to experience the full beauty of the tulip fields that blossom during this time.
Overall, one thing is for sure: the Netherlands has much to offer all year round.