Going on a trip to Europe is a must-do for many travelers, and if you're reading this, it is probably something that interests you. Take a moment to picture everything Europe has to offer.
We trust that plenty of exploits come to mind and that is the beauty of this wonderful continent. It offers so many opportunities for a remarkable visit.
One of the places that has so much good to offer is the UK. Looking for fun beach days? Check. Looking for fabulous island explorations? Check. Looking for lively parties? Check.
This state comprises England, Wales, Scotland, and Northern Ireland. Each country brings its own unique characteristics to contribute to the variety of culture, land, and people that the United Kingdom encompasses.
This variety makes it a worthwhile place to come and experience. So, when is the best time to visit the United Kingdom?
Best Time to Visit the UK | Seasons Breakdown
Trying to figure out the best time to go to the UK can depend on different factors. You may be looking to have a more affordable stay or you may be seeking good, beach weather.
When trying to figure out the best time to visit the United Kingdom you should consider when the best weather in the UK is. Each season has something to offer so you can decide for yourself.
We'll hedge our bets and say that summer is the best season that comes to mind. It graces us with warm weather and long days.
What's nice about UK weather is that it does not get too hot so if you're out to avoid getting a sunburn this is the place for you.
Summer in the UK
In summer (June to August), temperatures range from 18oC (64oF) – 20oC (68oF). UK temperatures can reach 30oC (86oF) on some days. It rains in summer so that's something to be wary of but the rain doesn't ruin the good sunny days.
You can still visit in a shoulder or off-season (spring or autumn)  if you're not too enamored with lounging by the sea, enjoy visiting places, and having indoor restaurant dinners.
Spring in the UK
Spring (March to May) is very much a season of transition. Temperatures start to rise from the winter chill. There is an average temperature of 9oC (48oF) – 15oC (59oF). However, bright and sunny days are yet to come and conditions are windy and wet.
Autumn in the UK
Autumn (September to November) is a cooling off period from the warm summer and a time to put your jackets back on. The average temperature ranges from 9oC (48oF) – 18oC (64oF). This season's weather is quite unpredictable.
At the start of autumn you can still enjoy summer temperatures but it remains windy and wet, and you may even experience snow in November.
Winter in the UK
Winter (December to February) is the time to visit if you enjoy the balance of being chilled and cozy. Temperatures range on average from 0oC (32oF) – 7oC (45oF). Winters are also windy and wet, accompanied by frost and snow.
Enjoy whichever weather suits you best on your visit.
Best Time to Travel to UK | Countries Breakdown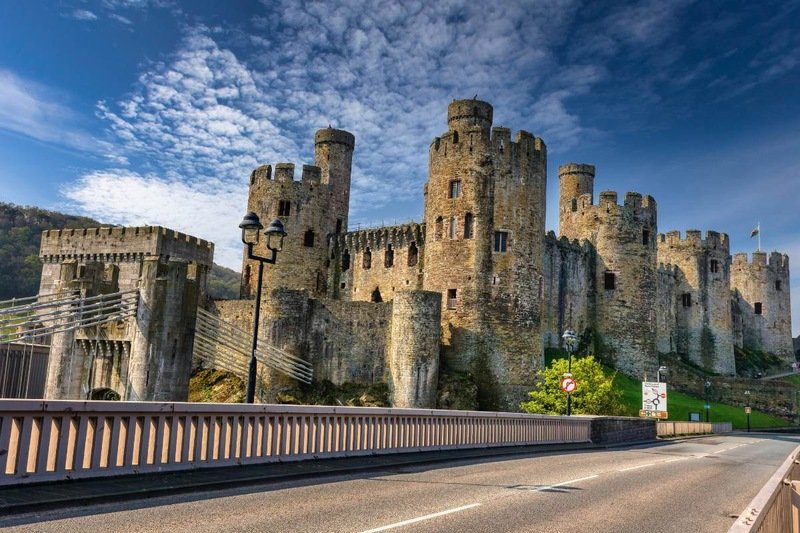 The broadness of the United Kingdom gives you a wider range of options when deciding when to visit because each area has something different to offer.
So here are the four places you could choose to go to when deciding on the best time of year to visit the UK.
Best Time to Visit England
Finding the best time of year to visit England depends on what you want to experience when you go there. This hinges on whether you go during peak season or off season. Here are the opportunities you'll get to enjoy during different times of the year.
Peak Season (Summer)
There are many summer adventures you can undertake while enjoying the best weather in the UK. England is home to a myriad of cool places and one of them is an archipelago located off the coast of Cornwall in the southwest.
The Isles of Scilly are a collection of islands that are home to rare birds, gorgeous flora, and magnificent views, all without the busyness of the city.
A part of this collection of islands is St. Martin. It is here that you'll find the St. Martin Vineyard. This is the smallest vineyard in the UK and you can go for a self-guided vineyard tour.
You can also go island hopping to experience the five inhabited islands along with others and really enjoy your time in England.
Off-season (Winter)
If you like to revel in the festivities of Christmas then we think the perfect place for you is the Thursford Christmas Spectacular (8 November – 23 December 2023). This extravaganza is filled with music, dancing, singing, and humor.
Best Time to Visit Scotland
It's good to spend time in England, but another great place you could visit in the UK is Scotland. This is a culturally rich country, home to lively music, art, castles, and stunning mountain views. Let's see what Scotland has to offer in different seasons.
Peak Season (Summer)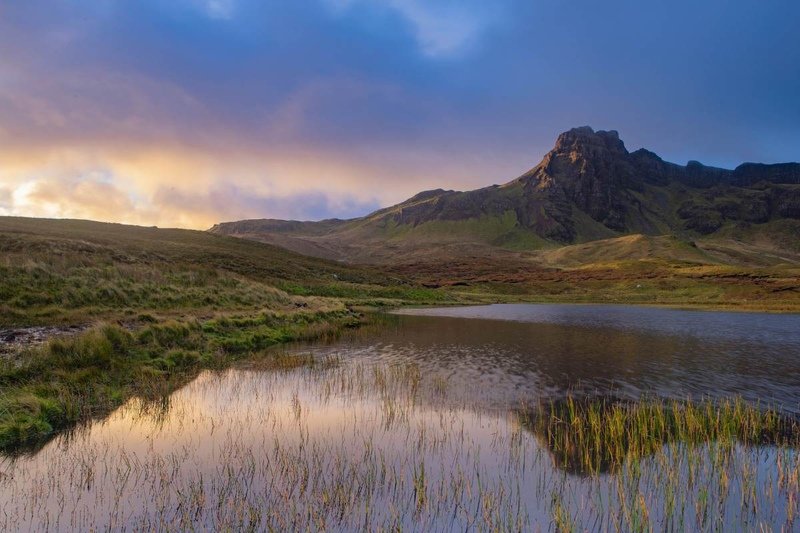 There are more daylight hours so you have more time to go out on an adventure wherever you'd like to. You can go to the Inner Hebrides archipelago and visit its largest island, the Isle of Skye. This is a popular island you can explore dotted with villages and medieval castles.
There are also ferry lines available so you can do some island hopping and experience more of the beauty that Scotland has to offer.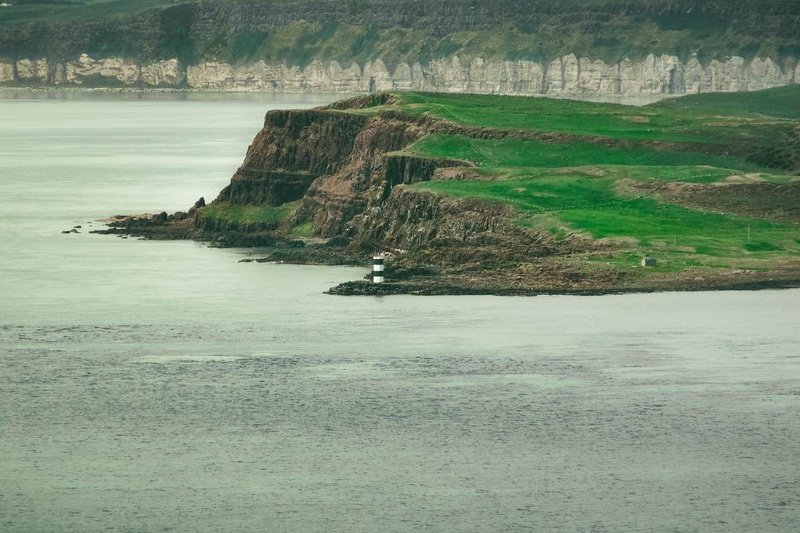 There are also festivals you can attend such as the Edinburgh Festival Fringe (4 – 28 August 2023) and the Edinburgh Art Festival .
You can experience the Highland Games to immerse yourself in Scottish tradition. At the Games you'll enjoy food, music, dancing and traditional Scottish sports like the caber toss and the hammer throw.
Off-season (Winter)
The United Kingdom climate does keep the weather quite dreary and winter doesn't have the best weather. However, this won't stop you from enjoying your visit in Scotland if you choose to go at this time.
The Scottish Highlands are still welcoming in winter and you can take a trip up the Highlands as long as you make sure to dress warmly and drive a vehicle that can handle icy conditions.
Best Time to Visit Northern Ireland
Northern Ireland is a region beside the Republic of Ireland you can have a good time visiting. It's a lovely place for a weekend getaway or an extended stay. The place itself is quite rainy but you'll have a great time during the sunniest months.
So, let's see what Northern Ireland has to offer throughout the year which could help you decide when the best time to visit the UK is for a perfect vacation.
Peak Season (Summer)
 Northern Ireland was the filming location for the HBO TV series Game of Thrones and as such has become a more popular place to come visit.
If you are a fan of the show you'll enjoy a tour around Northern Ireland to see the major filming locations. You can go for a private tour or even a self-guided tour. We're sure you'll have a great time bringing the on-screen to life.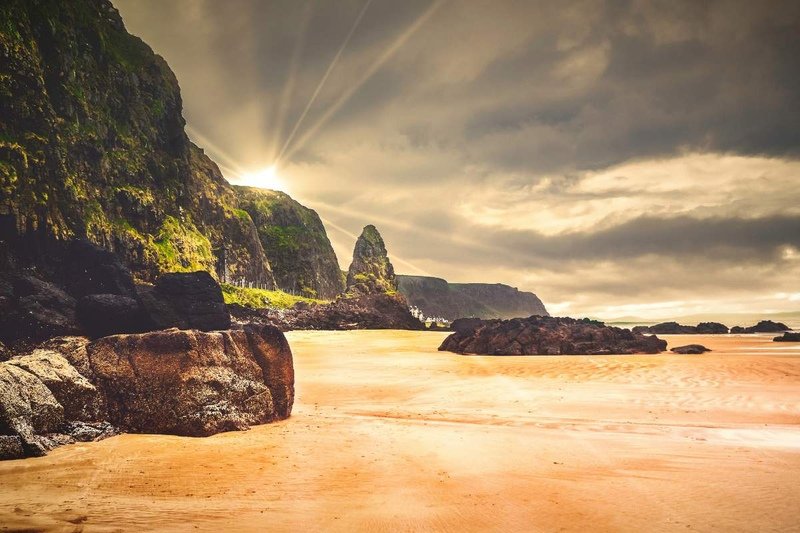 Off-season (Winter)
You can get away from the hustle and bustle of the city and take a trip to a tranquil island.
Rathlin Island is a tiny offshore island you can retreat to for a few days. It has accommodation, a restaurant, a community shop, and a pub.
Go to the seabird center to spend some time watching seabirds. It takes approximately 40 minutes for a ferry to get to the island from Ballycastle.
Best Time to Visit Wales
The last region of the United Kingdom is Wales. This country has warmer weather than the others in the UK but it is still mild and pleasant. There is always something good to do at different times of the year so let's see what Wales has on offer.
Peak Season (Summer)
The summertime makes for perfect beach weather so you can go out and enjoy a day along the coast. The Green Man festival (17 August – 20 August) is held at this time, so if you like music, fun, people, and want to make good memories, this is the festival for you.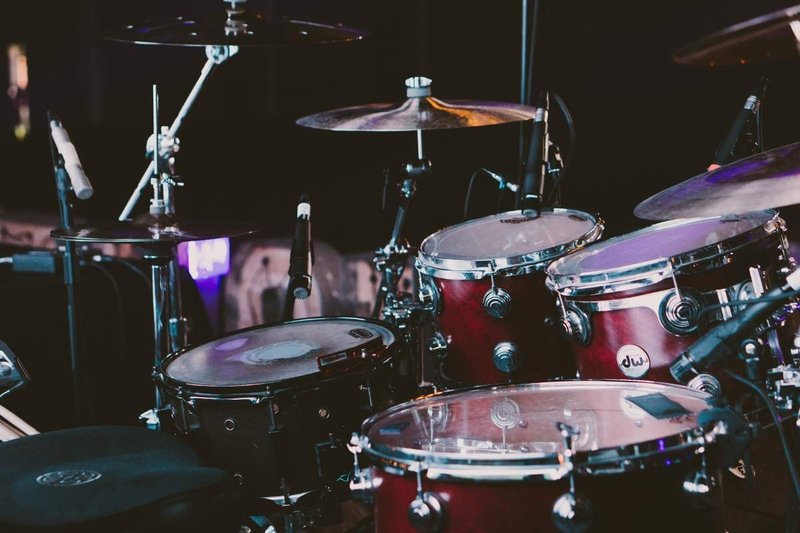 Off-season (Winter)
Go and enjoy a firework display if you are in Machynlleth during the Bonfire Night and the Lantern Parade (early November). Bonfire Night is celebrated throughout North Wales, here you'll get to enjoy a spectacular fireworks display.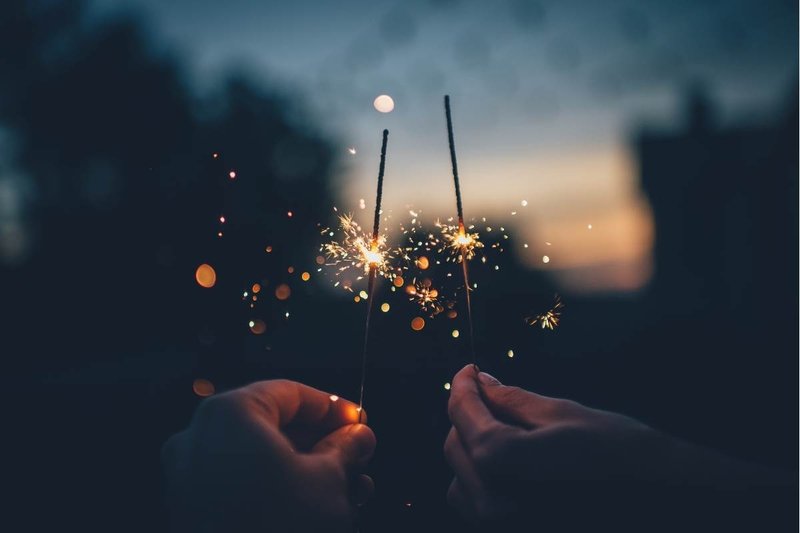 Final Thoughts on the Best Time to Visit the United Kingdom
The different countries that make up the UK and each have something unique to offer. The best part is that you don't just have to choose one place to visit.
You can go during the summer and take pleasure in a myriad of outdoor activities. The UK has so many islands to be explored, mountains to be climbed, beaches to find relaxation, and nature to soak in.
You can hop around to different places and do so all in a fun-filled summer. But that's not all.
Winter is a wonderland that awaits you. You can be adventurous and go skiing or just wander around a Christmas market then find refuge in a jovial pub.
The United Kingdom is a welcoming place throughout the year.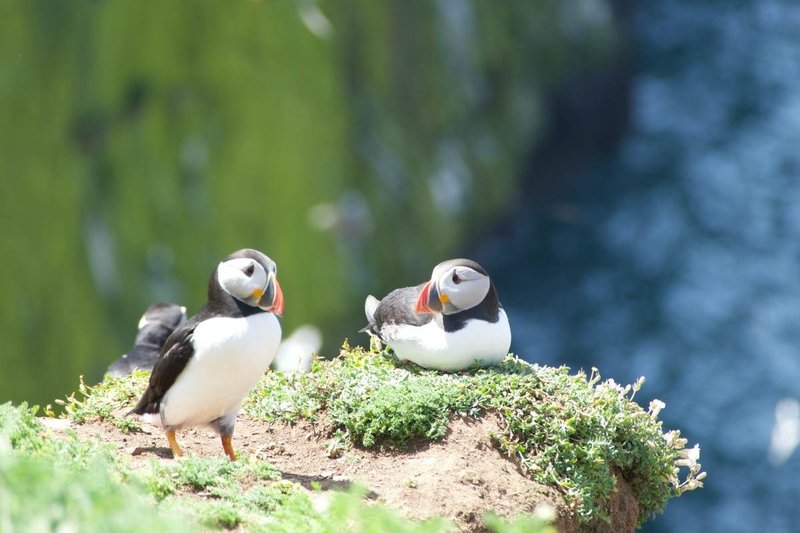 So, when is the best time to visit the UK?
The peak of summer offers the best weather and the most attractions are open. It can be pricey but the time spent out in the world savoring every moment of fresh air and sun rays makes it worth it.
We hope you enjoy your experience no matter the time you choose to go.
Last updated on October 2nd, 2023 at 02:41 pm