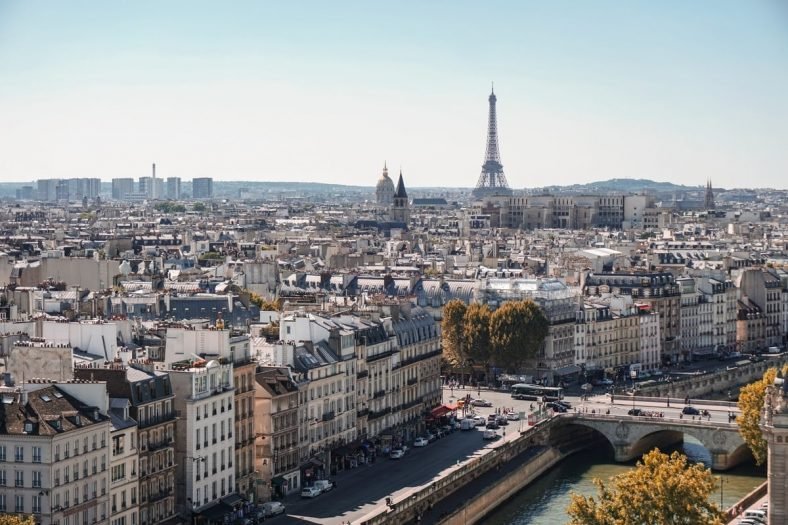 Facts About Paris | 40 Facts About Paris Culture, History & More
Paris, the capital of France, is one of Europe's most famous and dreamt of cities. Known for its particular excellence in art, fashion and food (specifically its cafe culture and pastries), Paris is one of the most culturally rich destinations in the world.
Every person should visit Paris at least once in their life to embrace the complete culture and taste some of their divine delicacies.
40 Interesting Facts About Paris France
The City of Lights is just one of those places that (almost) everyone has on their bucket list at some or other point in their life. It's just got that certain je ne sais quoi to it that makes you dream of experiencing it all.
If this beautiful French city has that same hold on you, here are some incredibly fascinating facts, all about Paris, just to make you crave it a little more.
Historical Paris Facts and Information
Aside from food and fashion, Paris is well-known for its incredibly rich history. After all, how could it not be? Boasting many of the world's most famous and ancient landmarks, Paris holds some of the most charming pieces of history in Europe.
Here are some interesting facts about Paris and its history that you probably didn't know. They might make the city even more alluring to you.
The world-famous Eiffel Tower was only supposed to be a temporary installation for the Paris World Fair held in 1889. However, this beauty is still standing and being added to bucket lists all around the world today. However, you'd probably be surprised to know that it's not the most-visited monument in the city…
In fact, the Notre Dame cathedral is Paris's number one most-visited landmark. Followed by the Sacré-Coeur Basilica and the Louvre museum which is home to Leonardo da Vinci's infamous Mona Lisa.
You might also be intrigued to know that the iconic bell of Notre Dame is in fact named Emmanuel and weighs more than 13 tonnes. Unfortunately, the beloved Quasimodo so many of us watched as children, is merely a Disney fantasy.
There are currently around 130 museums in Paris. Paintings, sculptures, photography, contemporary art, and science are only a few subjects you can find. You can visit the Louvre, the Musée d'Orsay, the Grand Palais and many more to embrace the Parisian culture.
Speaking of museums, the Louvre

(built in 1793) is the largest in the world. They say if you had to adequately and intently observe every single picture and artwork in the museum, it would take roughly eight months.

Paris is also a city widely known for its delightful cafe culture. The first-ever Parisian cafe, Le Precope, was opened in 1686. This means that it has been in business longer (by 90 years, to be exact) than the United States of America has been a country (which was founded in 1776).
The Catacombs of Paris, dating all the way back to 1774, contain the remains of more than six million French people. You can actually take a tour

of this dark, underground world. Creepy, we know.

The city's oldest and longest-standing bridge, built in the 1500s, is ironically named Pont Neuf,  which directly translates to 'New Bridge'.
Other Fun Facts About Paris
If history is not quite your thing, we have some really random and fascinatingly fun facts about Paris to blow your mind.
Paris is actually a rather small city. To put it into context for you, it would take you roughly 135 minutes to walk from the north to the south of Paris.
Despite being the considerable opposite of all things America, Paris has its very own "Statue of Liberty" replica, only it's a quarter-size of the original.
Since 1994, an annual competition has been held to determine who in the city can produce the best baguette. You might find this amusing, but the Parisians take it very seriously.
In fact, the city loves their bread so much that there is an official site called the Observatoire du Pain (Bread Observatory). Here you can keep up to date with the stats on how many baguettes are being consumed by the French on an hourly basis. (In case you were wondering, it's 320).
There is only ONE stop sign in the whole city. That's it. Just one.

There are beaches? In Paris? Yes, you heard that right. Lined along the River Seine, you can find smaller beaches, some even with swimming pools, to relax at.

As if that wasn't enough, the city creates its very own beaches once a year. Every July and August, tons of sand, palm trees, beach chairs and umbrellas are hauled into the city and lined up alongside the city's waterfronts, including the Seine. 

The human to dog ratio in Paris is 7:1. One dog for every seven Parisians. That means there are more than 300,000 dogs in the city just waiting to be petted by you.
This might be on the creepier side, but there are 14 cemeteries throughout the city, one of which is 'home' to a multitude of stray cats.
France has over 1000 types of cheese, all of which you can indulge in right in the city of Paris.
Finally, we thought we'd throw in one last fact. Paris is so famous, and so beloved, that there are 38 cities around the world named after. From Panama to South Africa and the United States, everyone wants a little piece of Paris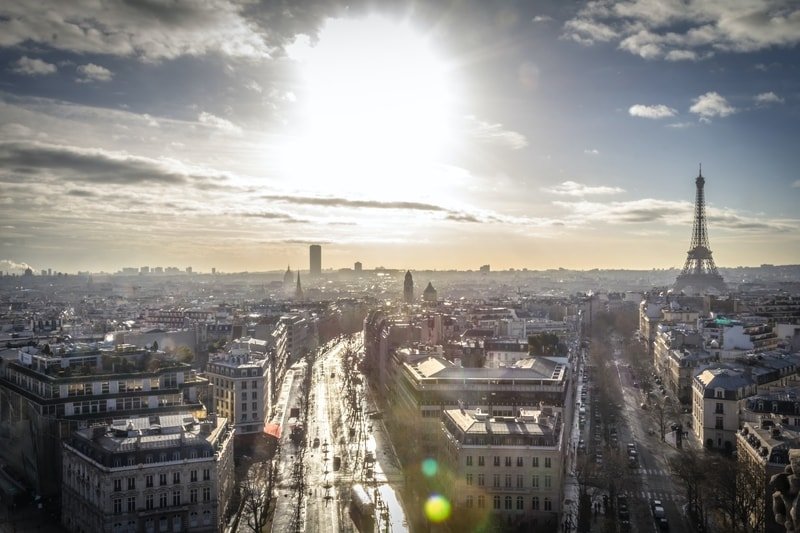 Paris: Interesting Facts About This French City
Now that you've got all your Paris trivia sorted, you'll have no problem fitting in next time you visit. Just make sure you eat as many baguettes as possible and visit every Museum. Paris is waiting for you!
If you're thinking of going sometime soon, be sure to plan ahead and visit Paris at the best times. Who knows, you might even be around for the annual beach parties!
Last updated on October 13th, 2023 at 03:06 pm