Looking for some fun things to do in Ella for your next trip to Sri Lanka? Known as Sri Lanka's "Hill Country" peaceful and picturesque Ella is one of the most charming towns in Sri Lanka and is well worth a few days of your trip – even if your plan is to simply relax, drink tea and take in the jungle views! Following 3 trips to Sri Lanka, and more trips in planning, here's my pick of the top things to do in Ella – from sipping tea and cooking classes, to jumping in waterfalls hiking to nearby peaks! Adventure awaits in gorgeous Ella…
Fun Things To Do in Ella, Sri Lanka
VIDEO: Fun Things To Do in Ella Sri Lanka
13. Stay in an Eco Resort
While there are plenty of cheap and cheerful backpacker options and cheap hotels in Ella itself, if you're looking for a little luxury and to stay somewhere totally unique, then I highly recommend checking into Living Heritage Koslanda, a luxury eco-resort located just minutes away from Diyaluma Falls. Set in a stunning valley, complete with a gushing river and waterfall on site, hiking routes, an infinity pool with spectacular views of the rice terraces below and an outdoor restaurant where you can dine to the sound of croaking frogs and chirping crickets, surrounded by hundreds of magical fireflies, this eco-resort is one of a kind.
My Mum and I spent two nights here, and while it's most definitely quite remote, the stillness and feeling of being one with nature was something we'll both never forget. We also both agreed that both the dinners and breakfasts were probably the most delicious we had throughout our entire two week Sri Lanka trip!
12. Swim at the top of Diyaluma Falls
One of my favourite things to do in Ella was actually located about an hour south at Diyaluma Falls in Koslanda. Diyaluma Falls is one of the highest and most spectacular waterfalls in Sri Lanka and while the main drop is what most tourists see, it's the mini waterfalls and swimming spot at the top which should be the main attraction. When the water level isn't too high, you can actually swim in the small pools at the top, and if you're brave, jump from one level to another.
The hike up and down takes about 2 hours, so bring plenty of sunscreen, water, and some snacks. I wore flip flops which was the worst decision ever, so I highly recommend decent footwear!
11. Visit a tea factory
If you're travelling to Sri Lanka's hill country, surrounded by hundreds if not thousands of acres of tea fields, visiting a tea factory is a must! Tea is one of Sri Lanka's biggest exports and most important industries, and drinking tea here in Ella or anywhere else in Sri Lanka, is a big part of their culture. One of the best tea factories in the area is the Uva Halpewaththa Tea Factory, which also happens to be the largest in the Ella region.
Here you can get an informative tour of the tea factory, and the history of tea in Sri Lanka followed of course by a tea tasting with absolutely spectacular views of the plantation. there's also a small cafe/shop where you can buy tea-themed souvenirs and of course tea leaves.
If green tea is more to your liking, then I recommend visiting Newburgh Green Tea Factory instead. Although they all come from the same plants – the leaves are different as it the process of making the tea and the taste of course!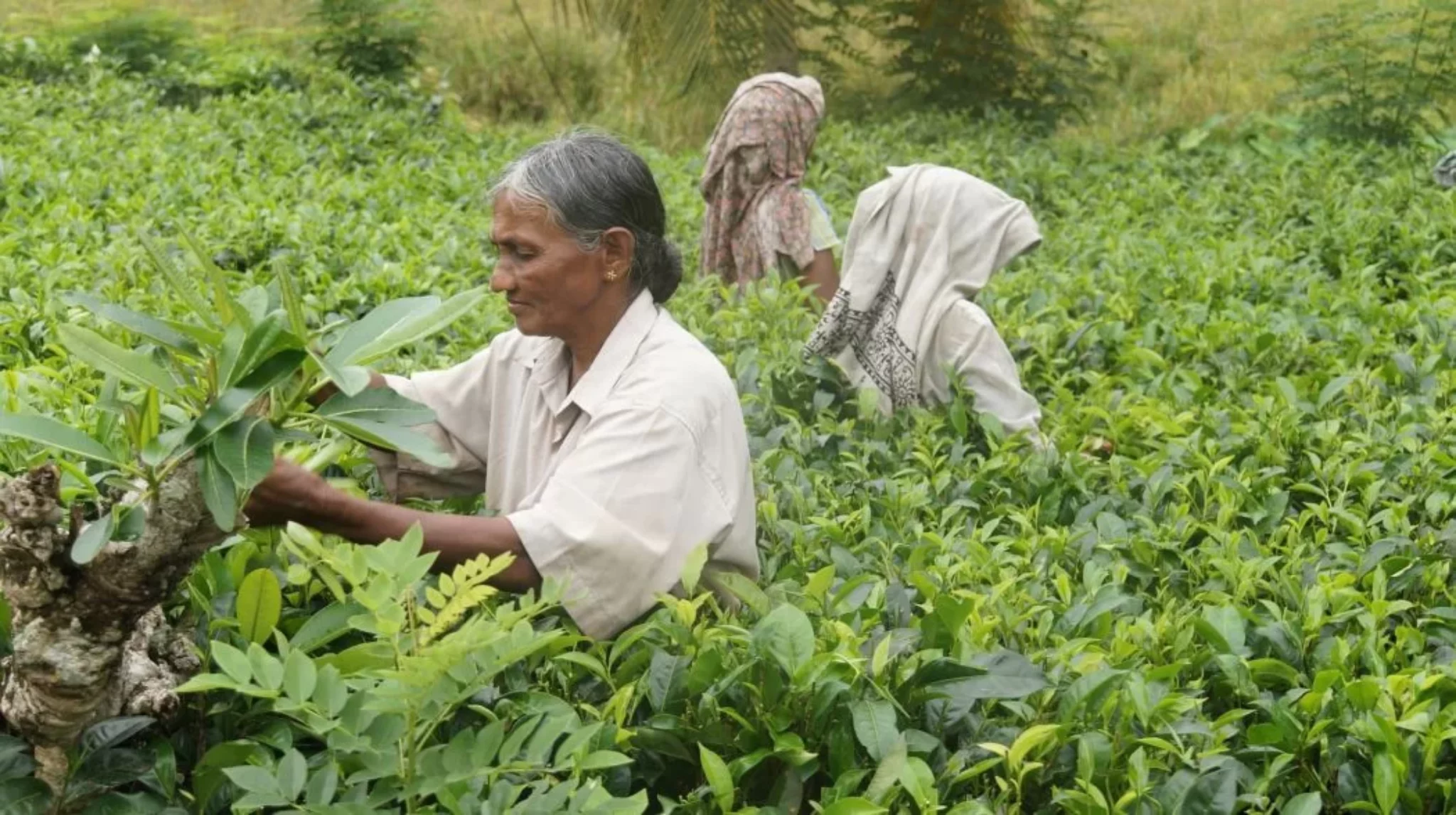 10. Climb Little Adam's Peak
While the 2,200 meter Adam's Peak, in Central Sri Lanka, is one of the best-known sights in Sri Lanka and is one hell of a climb, Little Adam's Peak in Ella is a much easier affair!
It's more of a hill than a mountain and only takes about 3 hours to walk up and back down, including some rest stops and time to take far too many photographs! The views at the top are gorgeous though, and it's a fun activity to do either early in the morning or just before sunset.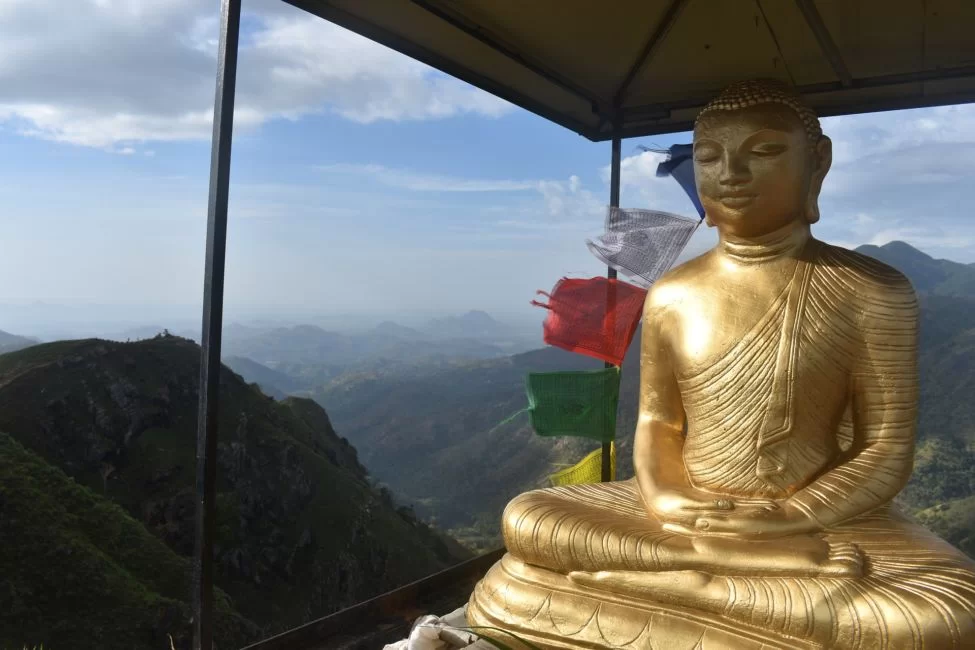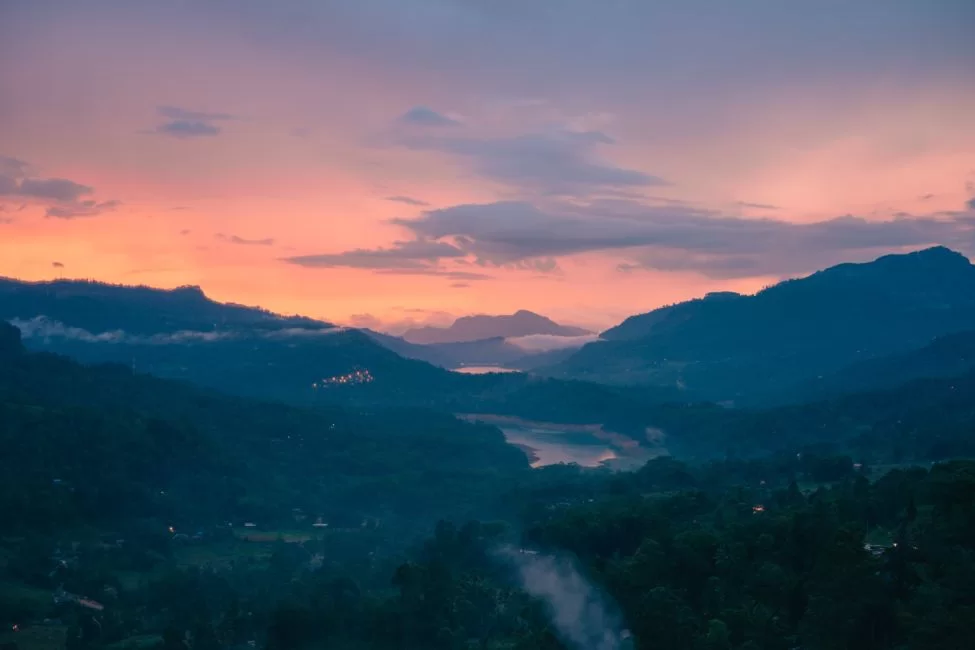 9. Do a cooking class
Cooking classes have become more and more popular in recent years as tourists request for recipes and cooking techniques from talented local chefs! From tiny cooking demonstrations in locals homes (like the photo below) to full-on cooking class setups in places like Ella Spice Garden, doing a cooking class while in Ella is a fun way to pass time on a rainy afternoon and of course to learn how to make some delicious Ceylon dishes.
The classes cost about $25 and often include a recipe book to take home with you and a delicious home-cooked meal at the end, so it works out pretty cheap!
8. Have Afternoon Tea
No, this is not the same as visiting a tea factory, although tea can, of course, be had there too! Once you have finished sightseeing for the day, find yourself a cute cafe in Ella town or maybe head to one of the resorts surrounded by jungle just outside of town, and settle in for a relaxing afternoon tea with a local brew and hopefully some freshly baked pastries!
Remember, part of Ella's charm is that it is a peaceful, relaxed hill town where others are encourages to take life at a slower pace. Live like a local, and be sure to take time to enjoy some tea.
7. Explore the town
Ella town itself is quite small and easy to walk around. You can also take tuk-tuk rides from A to B if you plan to go outside of town to do some hikes, visit waterfalls or visit tea factories, but for exploring the town itself walking is the best option.
You can also follow the railway tracks out of town for some fun photo opportunities and a peaceful trek…as long as the train isn't due! Stop off for a drink in Chill Restaurant and bar or go for a late afternoon snack (or late breakfast!!) in the very comfy Cafe Guru. There's also the cute Art Cafe which is the perfect place to sip on tea and enjoy a good book.
6. Eat local
Like mentioned above, there are a lot of great places in town to eat, especially the local cafes. To truly experience Ella cuisine and Ella hospitality, do try to leave your hotel and eat some street food or meals at the local restaurants. Guaranteed some might be full of fellow tourists, but the food is still mouth-watering!
Favourites include Downtown Roti Hut for lunch or dinner and Ella Flower Garden Restaurant for some of the best breakfasts in town. Hot and spicy curry is a must here, or have some delicious Kottu! For breakfast, don't leave Ella without having hoppers for breakfast – if they're not what you've already been eating every day.
5. Photograph the Nine Arch Bridge
The stunning Nine Arch Bridge just outside of Ella is now one of the most iconic structures in Sri Lanka – thanks to a few viral videos and far too many pose-perfect Instagram shots. In fairness, it is a spectacular site – just stay off the bridge as the train is crossing and be super careful when getting shots on the bridge. It's NOT a bridge you will want to fall off of.
To get here, you should probably get a tuk-tuk or a driver as the bridge is about 4km outside of Ella town itself. Give yourself a bit of time to walk around and take shots of the bridge from various unique viewpoints. If you take the famous Nuwara Eliya to Ella train, you should see this out the window!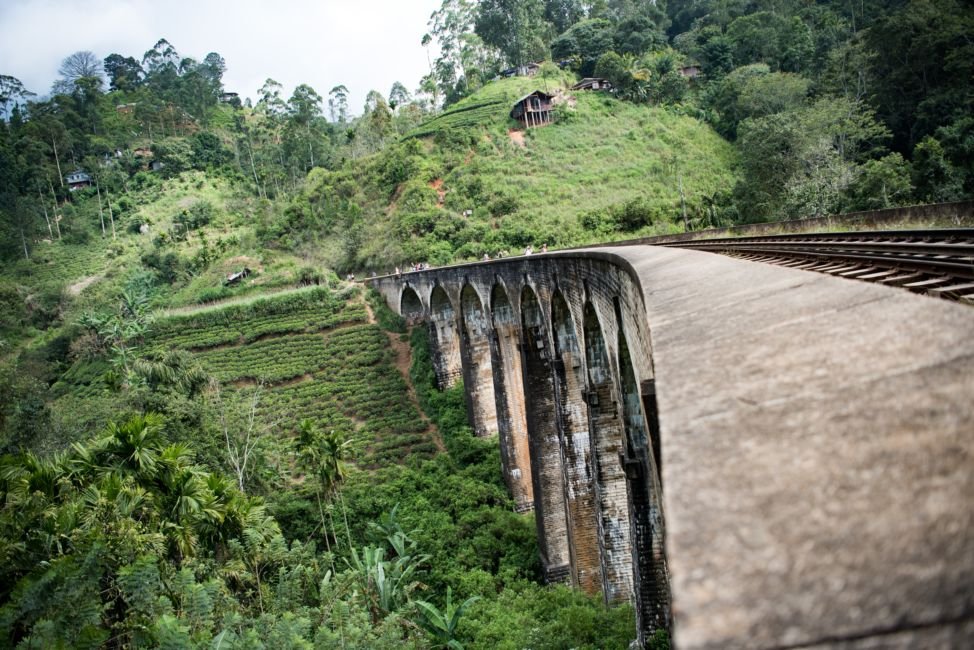 4. Chase some waterfalls
This (very wet!!) region is famous for its many waterfalls and chasing them is one of the top things to do in Ella! Ravenna Falls is the second highest waterfall in the country and one of the most popular Ella attractions. There's even a cool hidden cave behind the waterfall itself that visitors can visit. A short walk downstream is Bambaragama Waterfall, another spectacular waterfall but definitely not as big or powerful.
For a more comprehensive list of all the waterfalls in Ella, I found this article helpful.
3. Climb Ella Rock
If you don't feel up to the 3 to 4 hour climb up Little Adam's Peak, Ella Rock is an easy alternative and still has sweeping views of the area from the top. The walk, both ways, takes two hours, and it's a great spot to spend sunrise or sunset! The walk brings you along the railway line, past small stations and temples then up a big hill.
If you start in the centre of town, the trek can take longer, and measures about 8km in total. A little travel tip?? Do NOT wear flip-flops as this can get steep and worst of all? There are leeches in the long grass that can suck your blood once they attach themselves to your skin. YUCK!
2. Sunday Vegetable Marke

t

If you're spending the weekend in Ella, be sure to go along to the lively Sunday Vegetable Market in town. While there are week-long fruit and vegetable stalls in most towns and cities in Sri Lanka, market day is that bit more special and attracts farmers and sellers to come in from the countryside to sell their produce.

It's a nice way to support local growers and to get some delicious and healthy snacks to either cook or eat on your various Ella hikes!
1. Take the train out
Last, but not least, the final recommendation on my top list of Ella attractions and activities, would be to take the famous train back out of town. This train line, which links Ella to Kandy and then on to Colombo, is by far the best way to get out of town, not to mention the most fun. Expect stunning views from the window of the train, or if you're feeling brave, you can sit in the doorway and admire the tea plantations whizzing by!
To go the whole way to Kandy, it only costs about $2 and the ride takes around 7 hours. Personally, I would recommend a one night stay in beautiful Nuwara Eliya to break up the journey before heading back to Kandy or bustling Colombo!