Showing all 3 results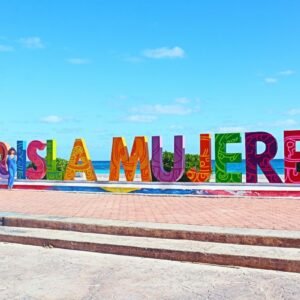 Isla Mujeres is known to be one of the most tranquil and isolated islands in the Caribbean. While most people
tour Mexico
for the beaches and party lifestyle, some choose to travel to the island for a different experience. There are many ways to enjoy Isla Mujeres, from sailing tours to golf cart tours of the island with plenty to do for groups, families, and couples alike. Get ready to enjoy activities like swimming with whale sharks and appreciating the beauty of the Mayan ruins on the island. One of the most popular options for traveling in and around Isla Mujeres is on a catamaran tour, where you will be able to do all of these and more. Continue reading to find the best deals for your trip to the island.
More details +
Editor Review
Overall, catamaran tours are a great way to have a fun day at sea while exploring the small island of Isla Mujeres. There is plenty of activities on the island, but the catamaran tours elevate the day and make visiting more worthwhile. This is definitely a must-do activity in Cancun.
PROS:
A short distance from Cancun
Meals and drinks included
Many options, from full-day to half-day, budget, and all-inclusive
A unique way to experience Isla Mujeres
CONS:
Weather affects the activity
Children younger than eight, and pregnant women are not allowed at times
Food could be limited
Dock fees can be expensive and a hassle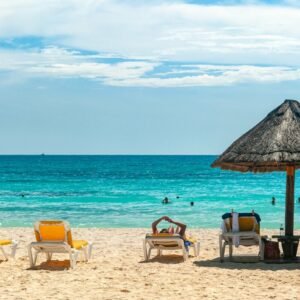 All spring breakers know that there ain't no party like a Cancún party. Cancún is a city that sits on the Mexican coast and is a renowned hub of good food, great resorts, and gorgeous beaches. While many love to indulge in the delights of the mainland, there are many exciting islands and reefs to explore out on the water as well. If you're planning to spend your
days touring Mexico
, then get your sea legs ready because here are some amazing cruises in Cancún to book for your holiday.
More details +
Editor's Review
You will certainly waste precious time trying to find anywhere else in the world that can compare to a few days on the waters of Cancún. Should you ever find yourself in the Yucatan Peninsula, take a cruise around the coast to experience some truly unforgettable people and places.
PROS:
Beautiful setting
Open bars offered
Many options
CONS:
Not suitable for rainy weather
Kids aren't allowed on most cruises
Not all cruises offer food and drinks
Are you ready for a night out to remember in the tropical and vibrant area of Cancun? Coco Bongo is one of the most popular nightclubs and a central establishment in Cancun's entertainment industry. Your Coco Bongo ticket promises a festive evening where you can experience the best of the nightlife in Cancun. By securing your Coco Bongo, Cancun, tickets, you're setting yourself up for a night of revelry, fun - and lots of
Mexican tequila
. Choose between the skip-the-line Coco Bongo tickets or a night package which includes dinner and hours of dancing. So, get out your dancing shoes because the Coco Bongo dress code requires you to have them on!
More details +
If you love to party and are on vacation in Cancun, then this is a must-do activity! The Coco Bongo price can be a bit much, but it is well-worth it with all drinks included and the promise of an entertaining night!
PROS:
An open-bar at both locations
Meet a group of fun-loving people
Taste the best of local Mexican cuisine
Enjoy a night out partying at the famous Coco Bongo
CONS:
There is no hotel pick-up or drop-off